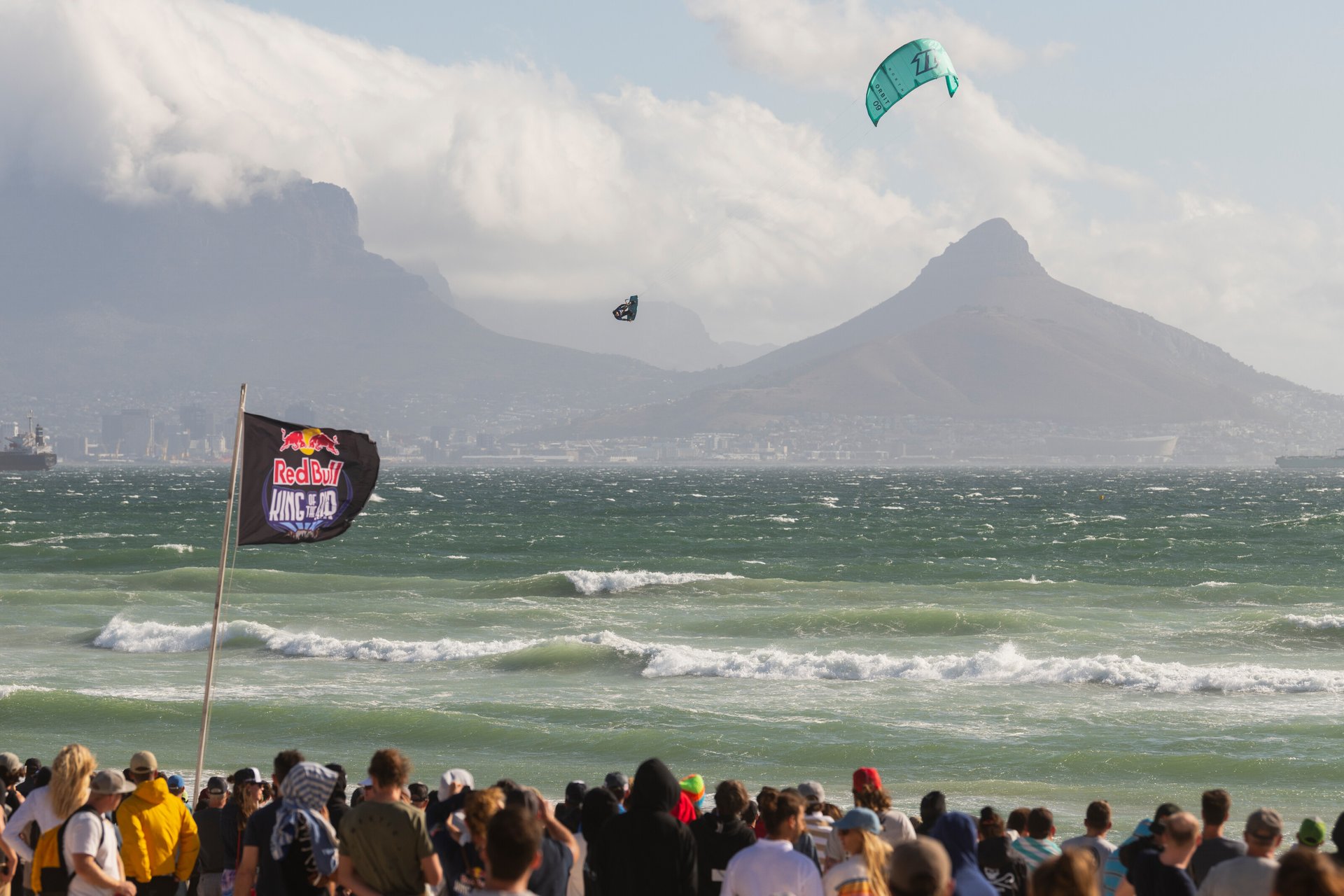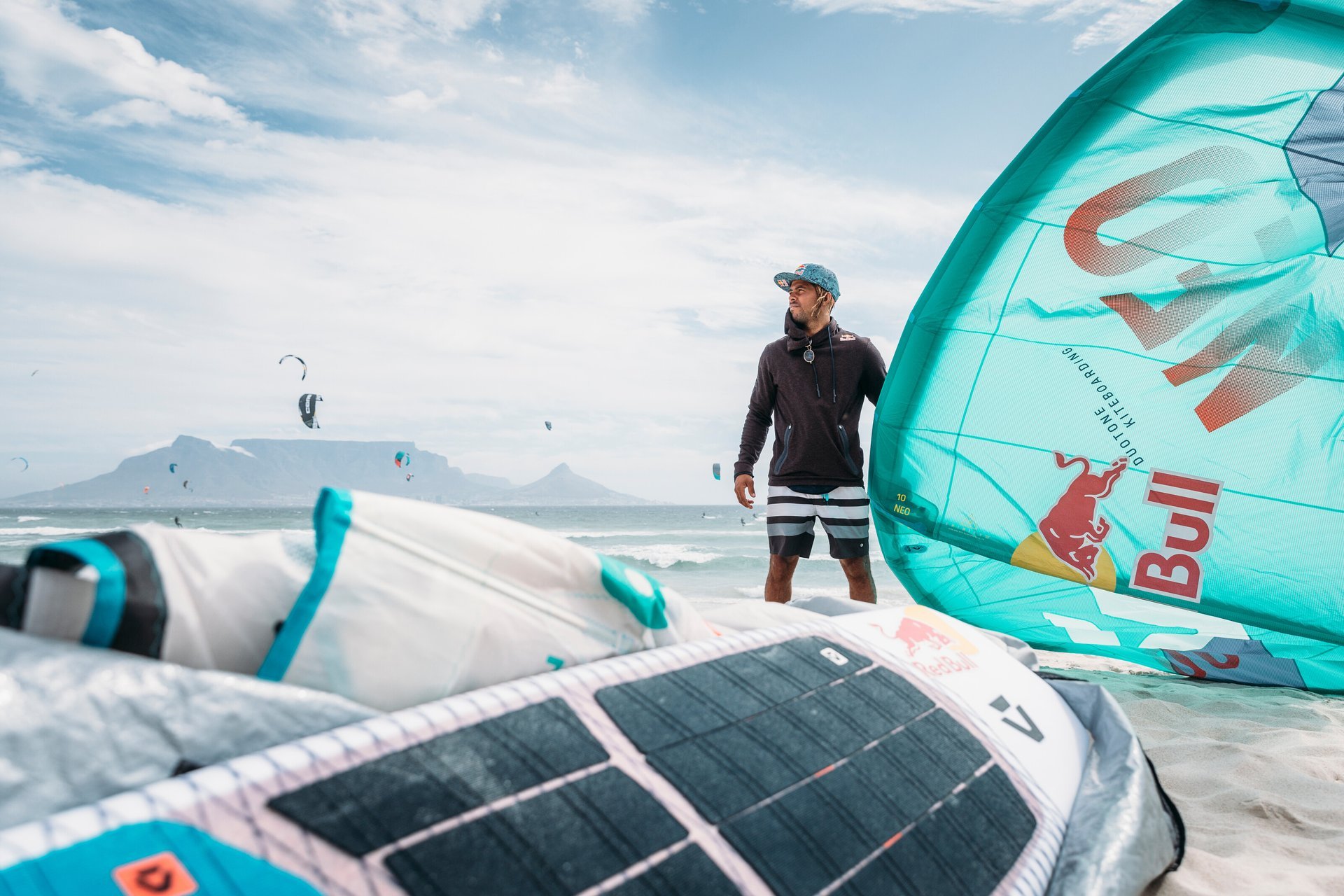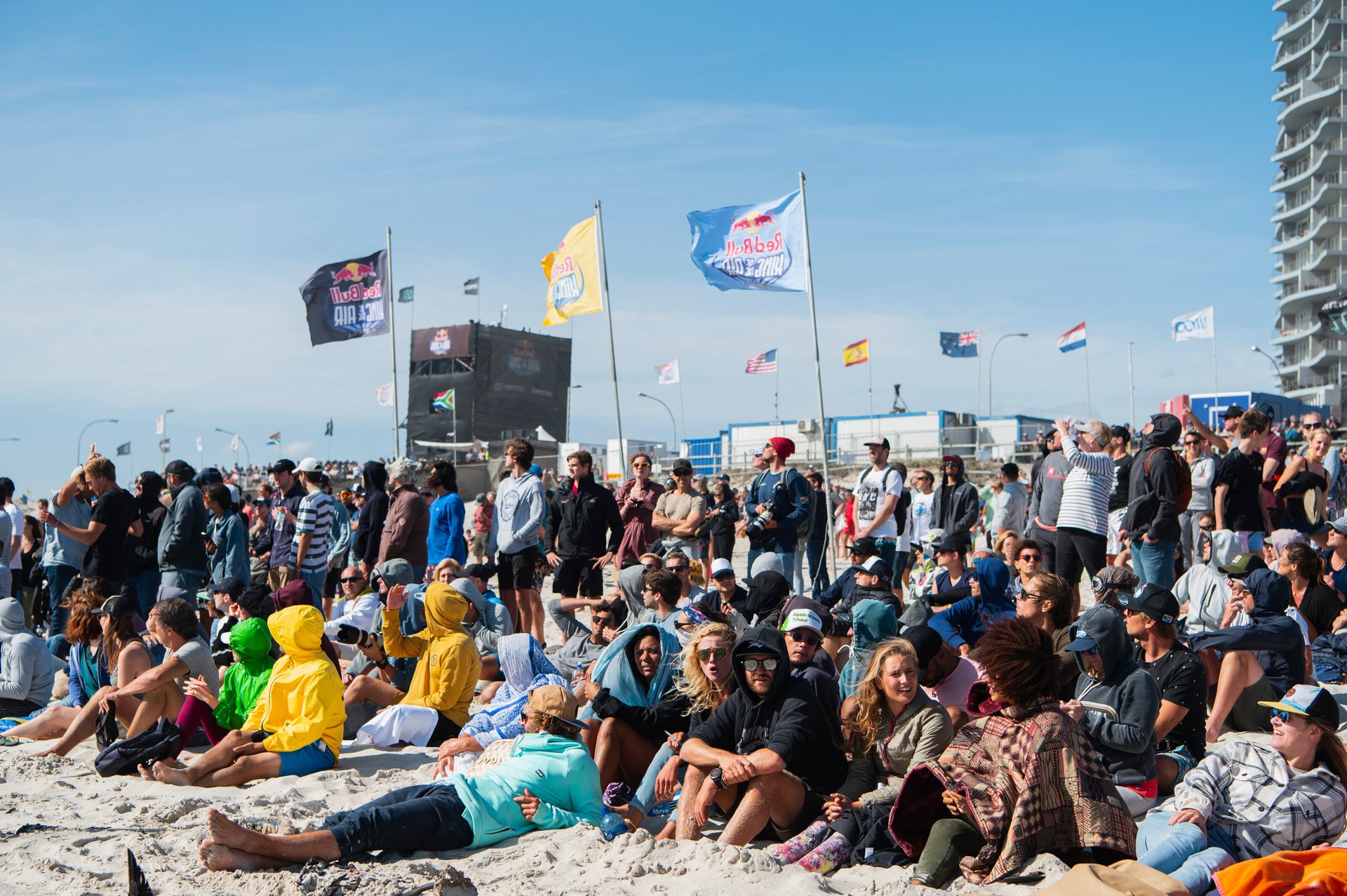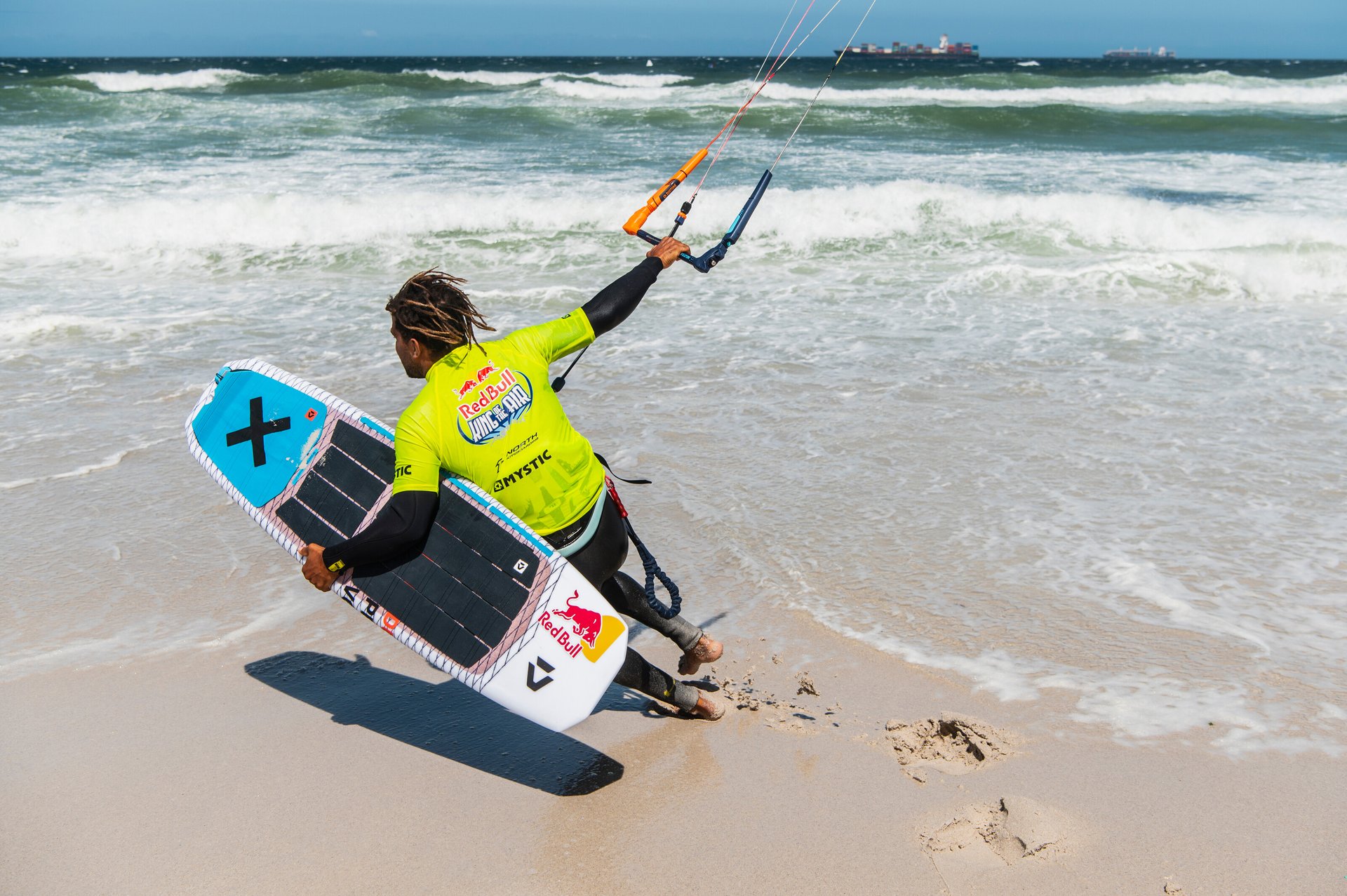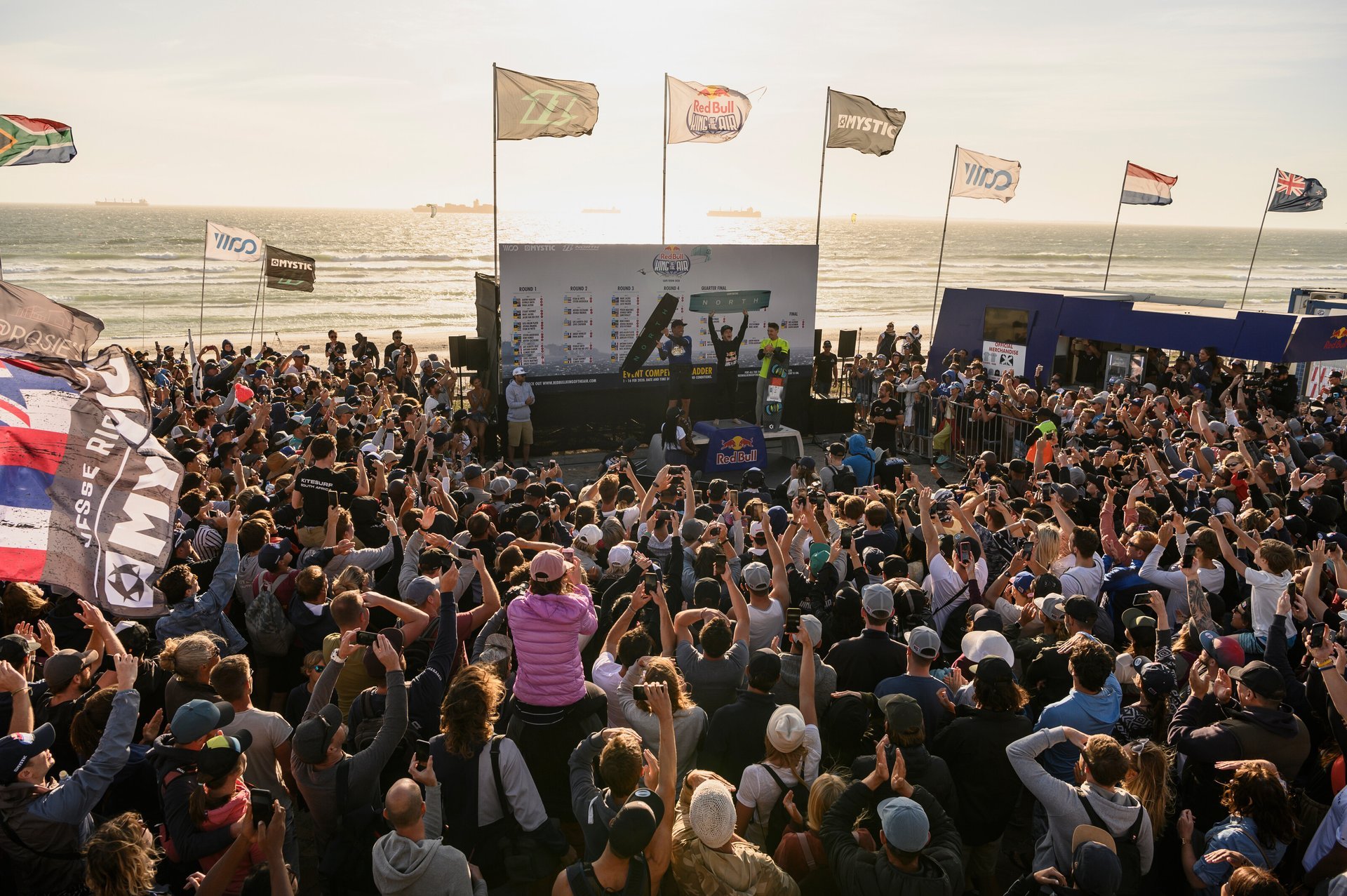 ©
Tyrone Bradley/Red Bull Content Pool
The Red Bull King of the Air competition gathers the very best kitesurfers from all over the world in Cape Town. A day full adrenaline and actions inspired by a strong wind. The event takes place every year in January or February, but the exact date is announced right before the event to catch the windiest day of the two-week span. When the event goes ahead, the world's top kitesurfers take to the waves for a great show.
Cape Town boasts a scenic coastline that kind of wraps the city. Southeasterly wind, known as "Cape Doctor," blows away the city smog and draws kitesurfers to the shore. When the rest of the residents and visitors seek shelter in restaurants, homes, and hotels, daring kitesurfers head to the sandblasted beaches and take advantage of the perfect weather conditions. Cape Town is an idyllic kitesurfing destination for athletes of all levels, but the King of the Air is meant for those who really know what they're doing.
The Red Bull King of the Air traditionally takes at Kite Beach in Blouberg. It's a scenic beach with spectacular views of Table Mountain. In summer, the beach has lots of good days for sunbathing and swimming, but on certain days the wind is the real drawing card here. The area offers consistent wind speeds of some 30 knots, making for some serious big air moves.
Kitesurfing is an exciting spectator sport, and even if you're not one of the adrenalin seekers willing experiment on the water, it's worth watching it. In the past years, over 7,000 spectators braved to attend the Red Bull King of the Air competition with their blankets on the sand and hoodies to stay warm. It's not an average beach day, but rather a thrilling occasion for the whole family with the views that are hard to beat.
Find hotels and airbnbs near Red Bull King of the Air (Map)