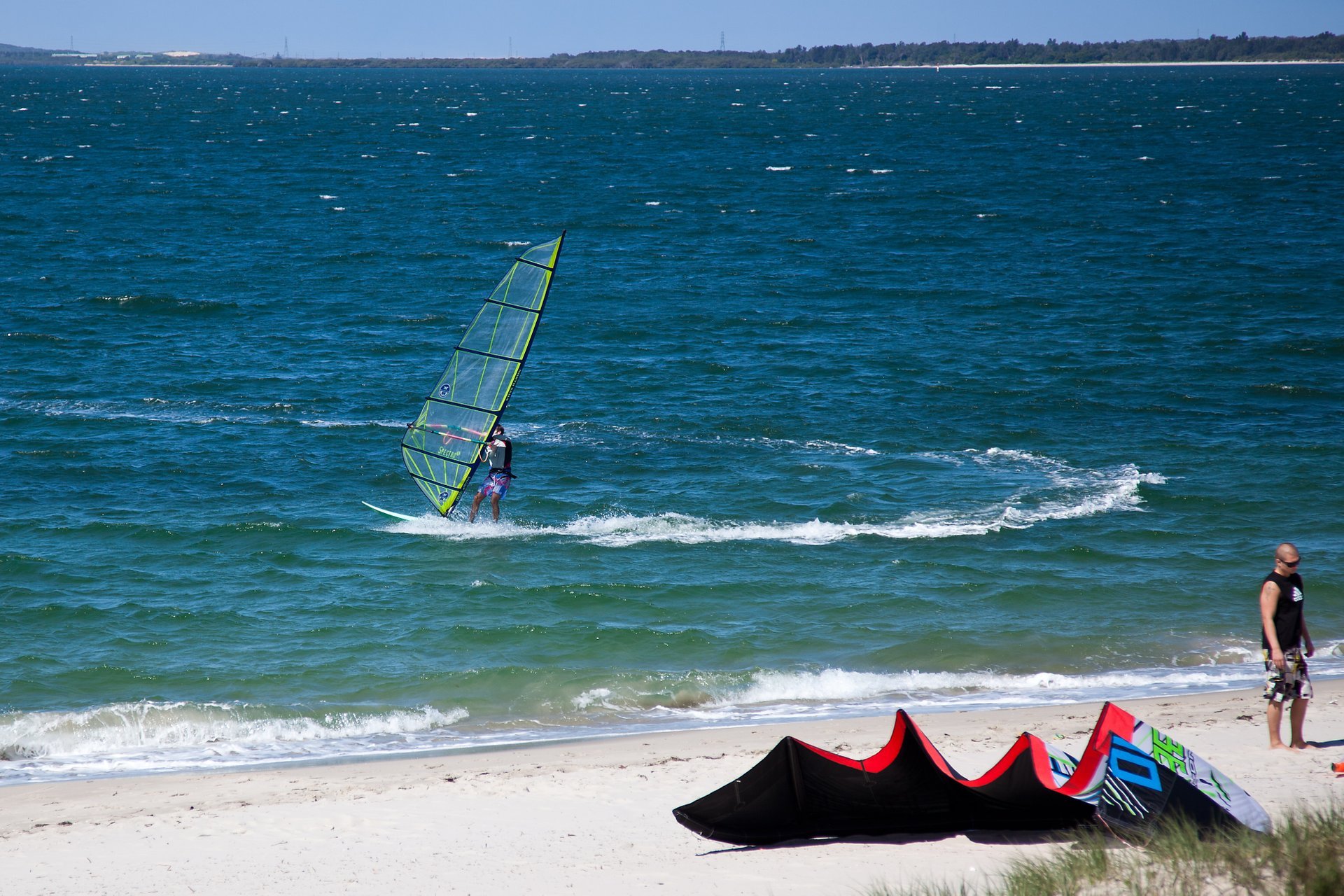 See accommodations nearby
Sydney is a world-renown surfing destination. However, there is also a large community of windsurfers and kitesurfers exploring the endless opportunities of New South Wales beaches. Kitesurfing and windsurfing season in Sidney runs from September through April. December and January are the best months when the local summer Seabreeze blows the strongest from the north-east reaching 15-25 knots. The kite and sail weather in Sydney usually means hot weather, clear blue skies, and steady hot wind. In the winter, the wind comes more from the south and north-west. It's colder, gustier, and reaches up to 30 knots.
If you are a beginner kitesurfer, Botany Bay, located in 8 mi (13 km) from Sydney is the best place to start. It's also the only place close to Sydney that offers kitesurfing lessons at Dolls Point Beach and Kite Beach, Monterey. The water there is quite flat and safe, the wind is stable and smooth, ensuring a good start. Other kite locations in Botany Bay include Hollywood Beach, 1st Carpark.
If you prepared to travel further, in 11.2 mi (18 km) south of Sydney, there is Sans Souci, and in 13 mi (21 km), you can reach Kurnell. Sans Souci has more of south and south-west wind, while Kurnell gets northern wind. Both locations offer kitesurfing rentals and lessons.
The most popular windsurfing spot in Sydney is Botany Bay. Thanks to flat water and stable wind, it's a comfortable place to start mastering the sail. The drawbacks of this location are frequent shark warnings and lots of jellyfish. Palm Beach, Balmoral Beach, and Long Reef Beach are also famous among experienced windsurfers looking for good access to the ocean. Narrabeen Lakes are enjoyable for beginners, boast good winds, and have the necessary facilities.
Find hotels and airbnbs near Kitesurfing and Windsurfing (Map)