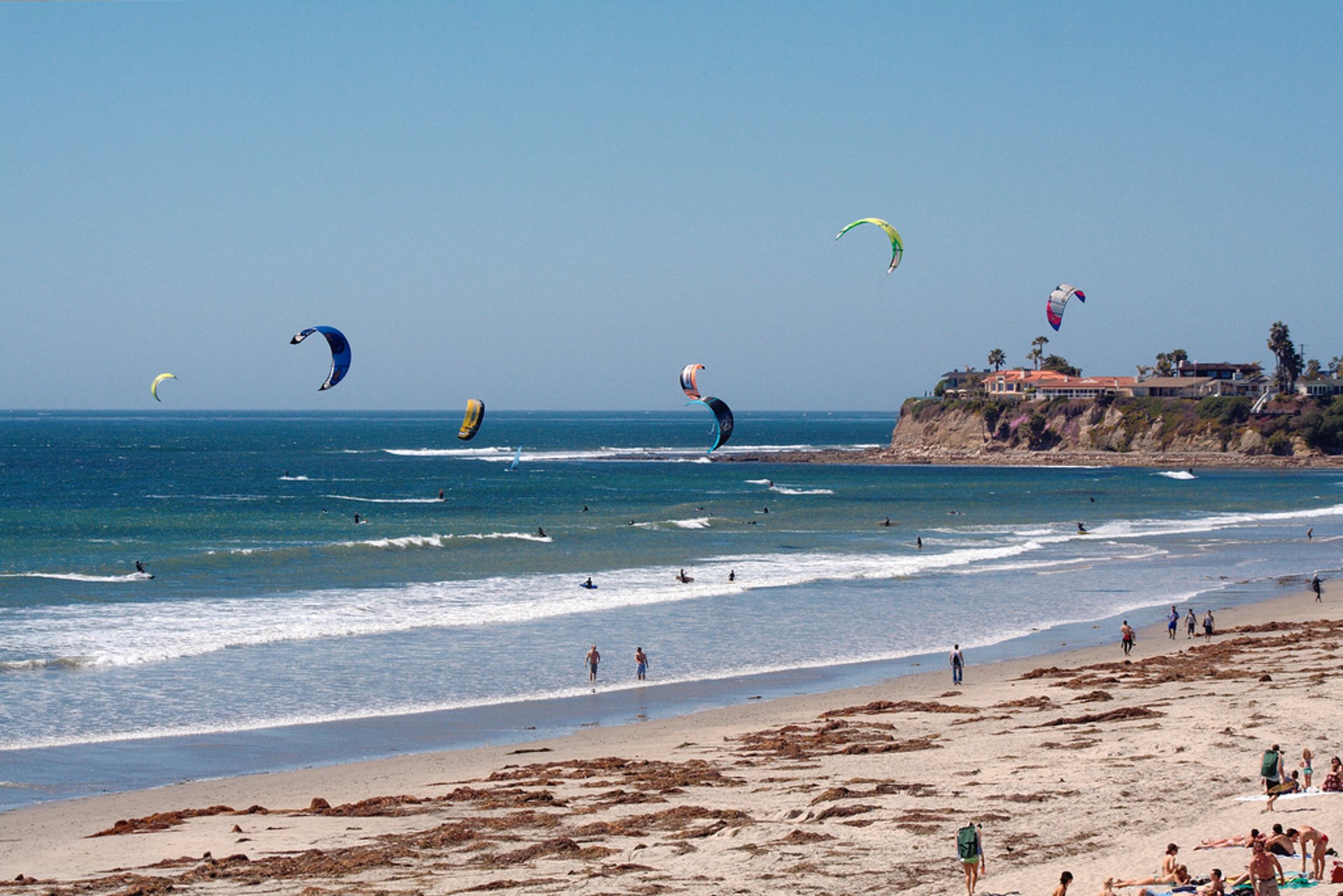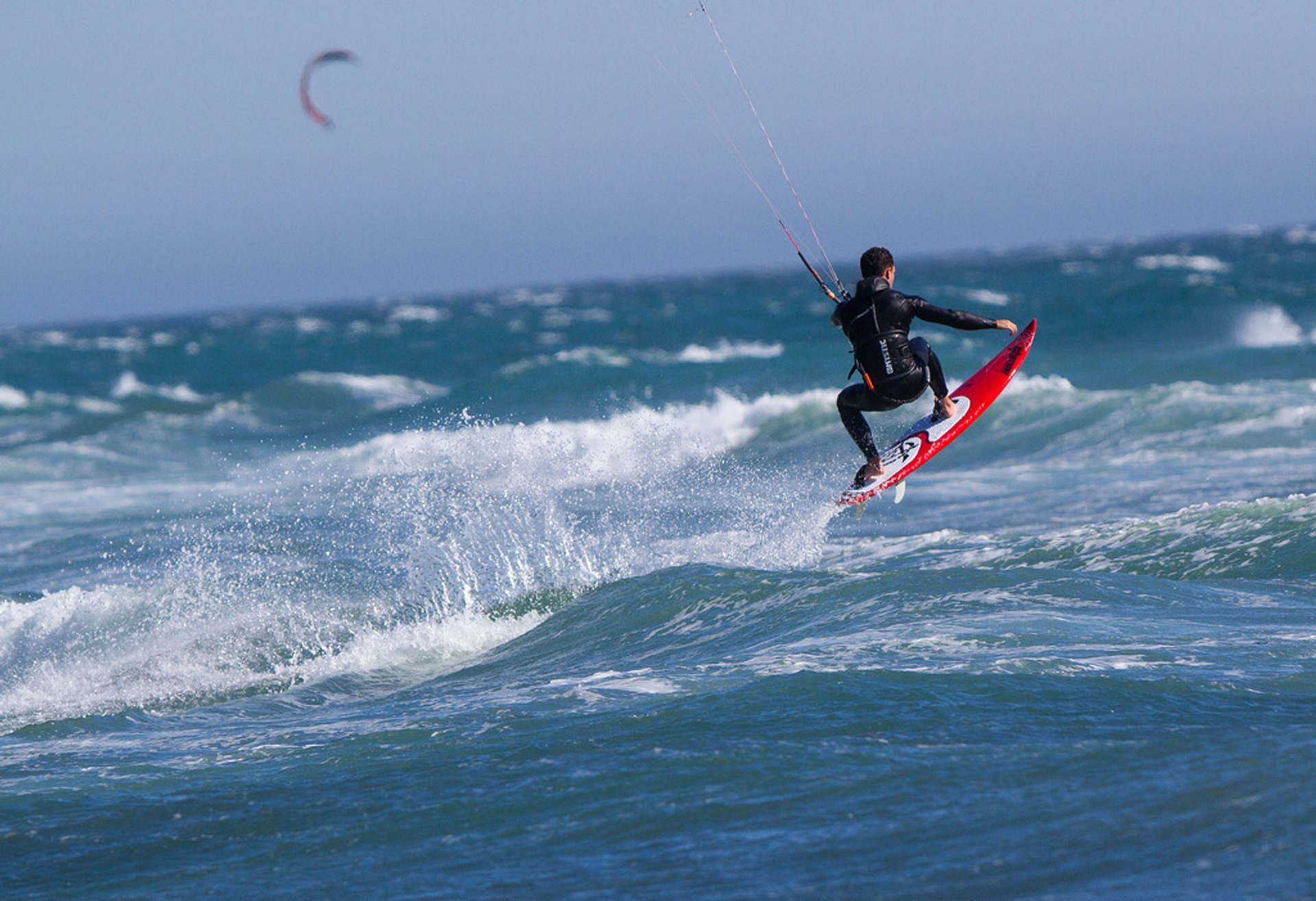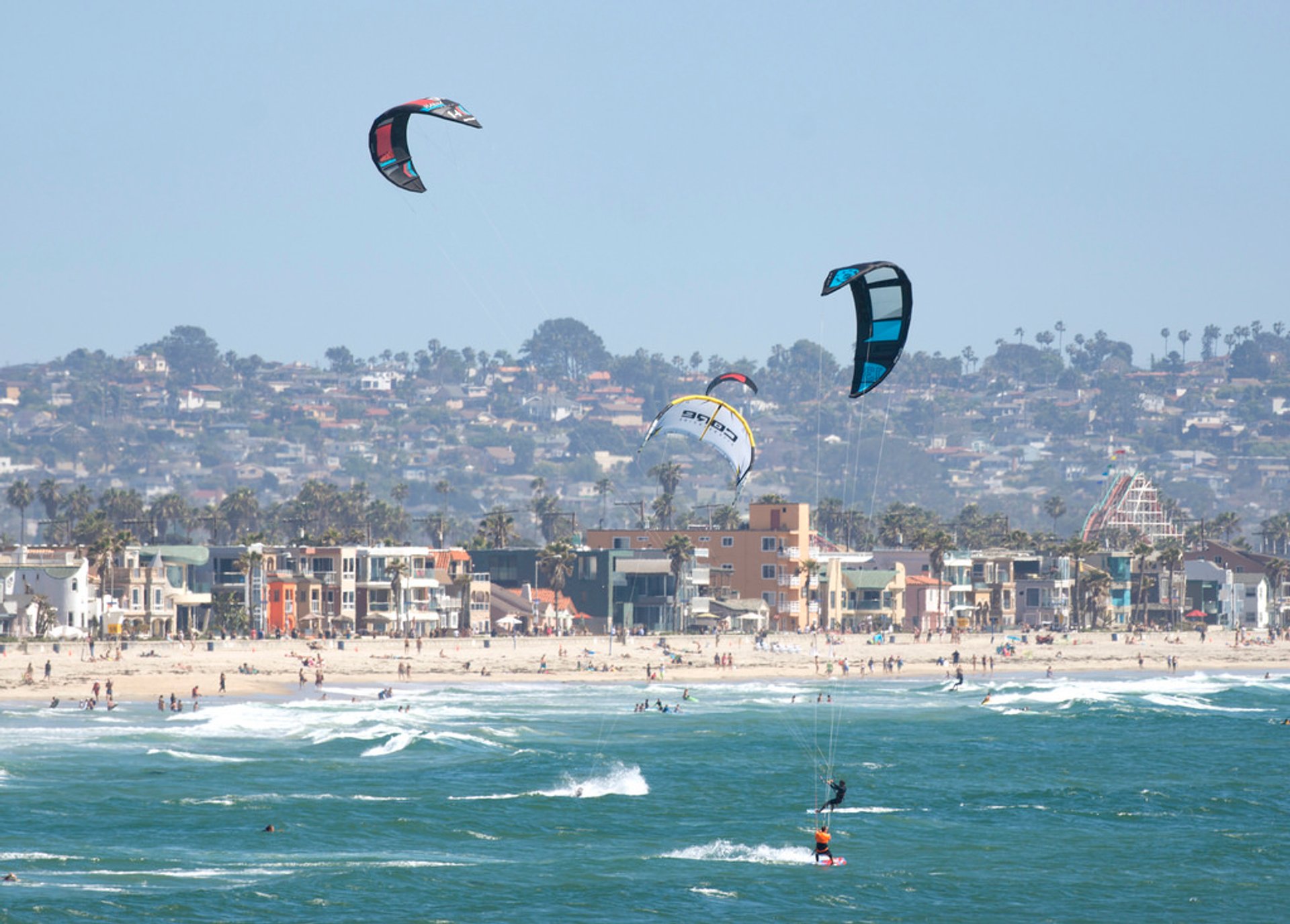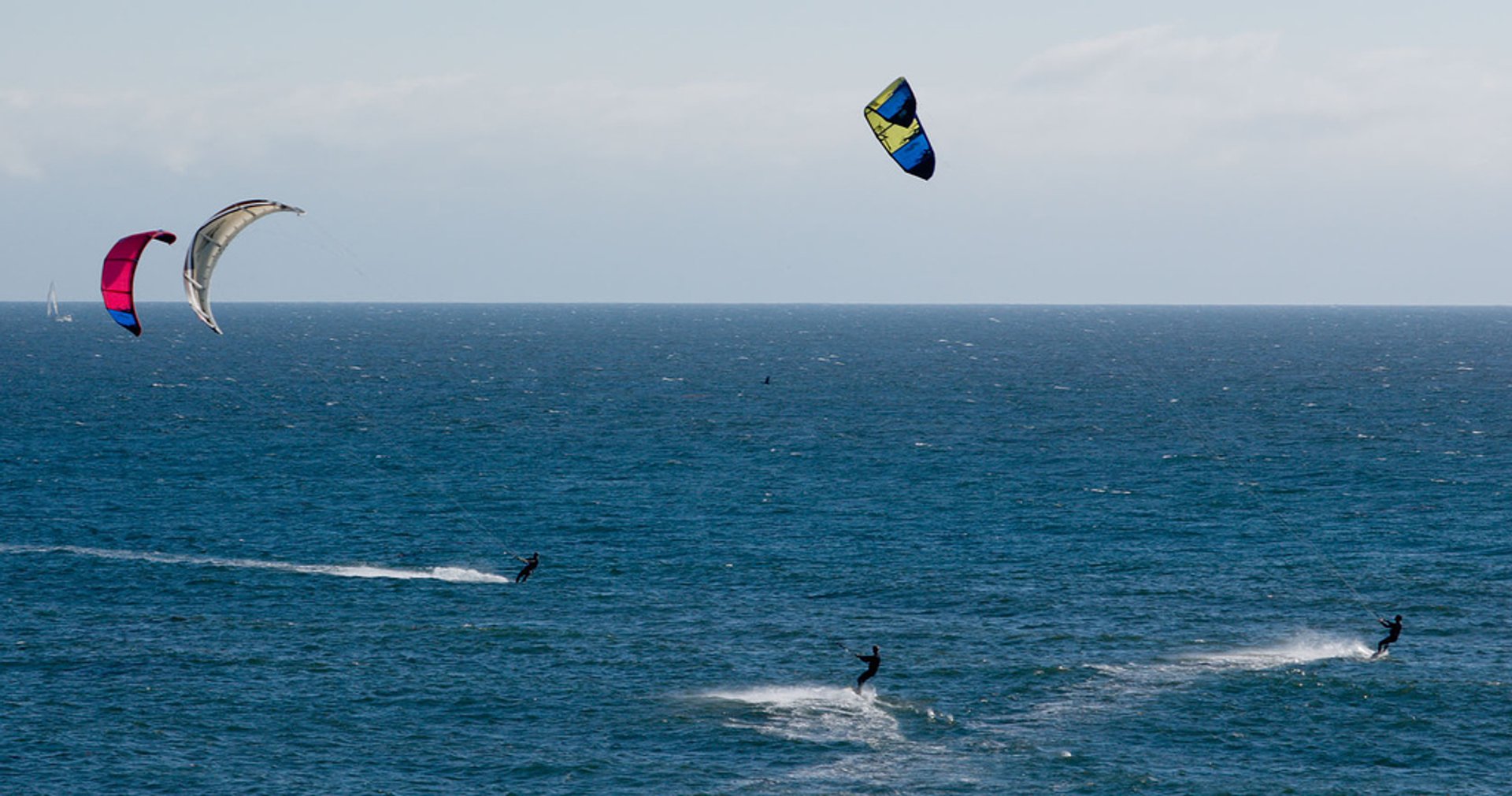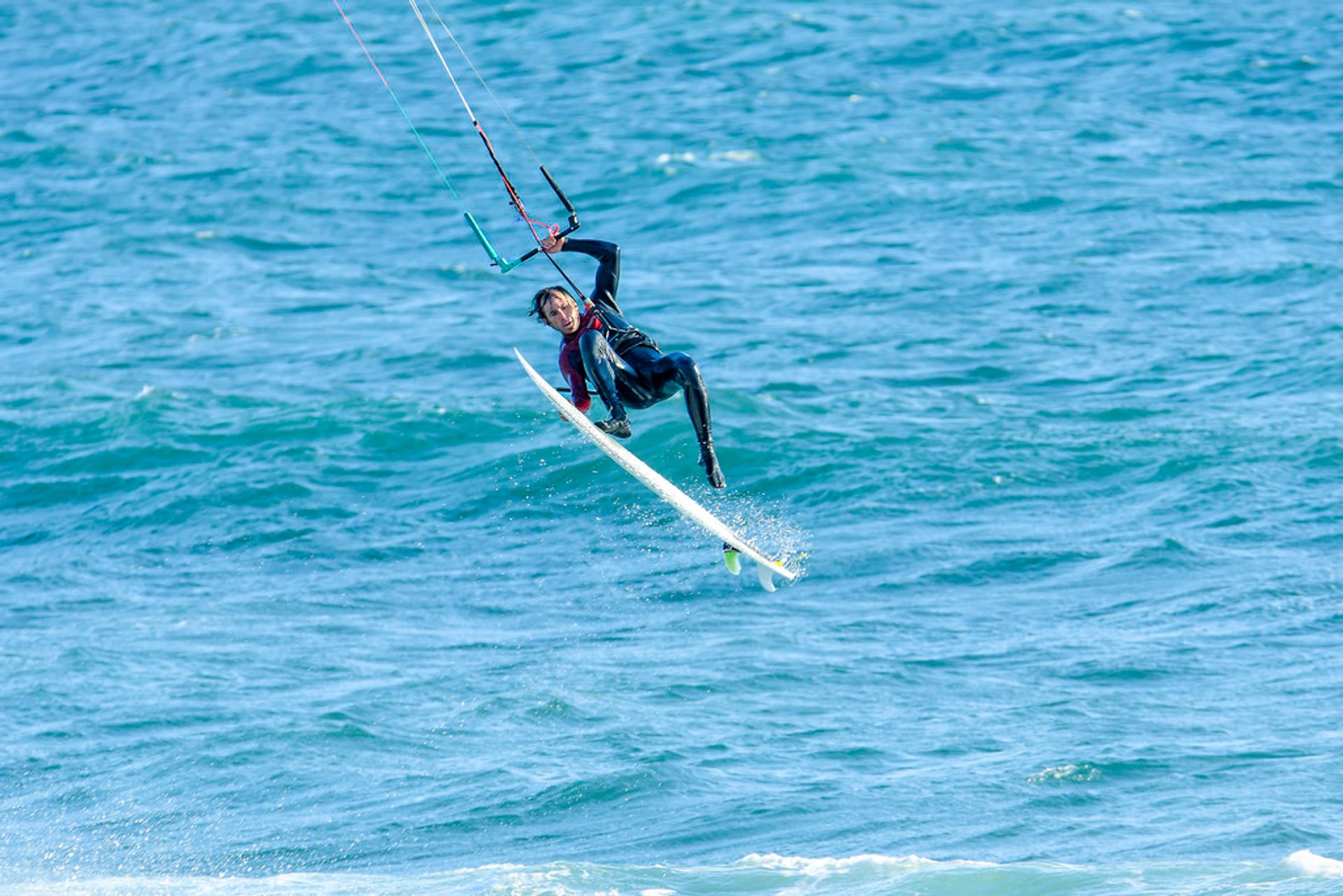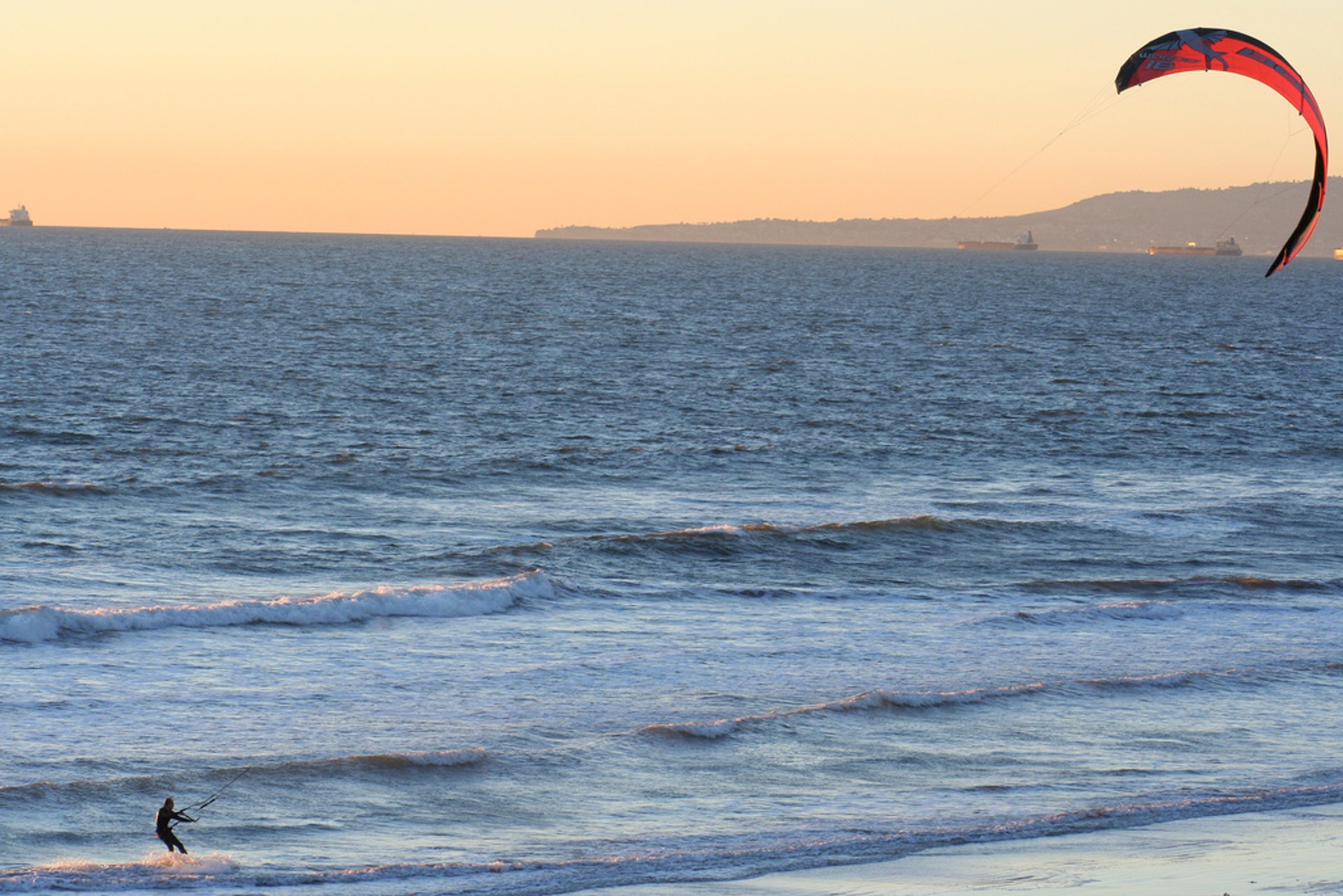 If you are looking for some kiteboarding, you'll find endless opportunities in California. The main problem you can face is a choice of the right beach and enough space for launching. Everybody in CA is doing the same thing as you, and everyone needs a spot on a beach. The most popular kiteboarding areas include the Bay Area, Central Coast, and Southern California to San Diego.
The constant wind you are looking for can be found in northern and central parts of the state. The strongest wind occurs in the north and gets lighter as you go down the coast. North-west winds are just perfect for kites. The region between Los Angeles and San Diego may be hidden from those winds, but you can still find several good spots for your favourite activity.
In LA the best season for kitesurfing is spring through summer, although Southern California wind is less predictable than in the north. Beginners may practise at Belmont Shore Beach, while other locations are for intermediate and advanced riders. Topanga on the west of LA has an advanced kiteboarding launch next to trees and houses. You'll definitely need a helmet. It may also be very crowded, as it is the closest kitesurfing spot to the city.
Leo Carillo, west of Malibu, is a sandy beach with some thermal side shore winds. It is suitable for both beginners and advanced riders. Zuma Beach in Malibu is a long stretch of sand and perfect conditions for intermediate kiteboarder. Morro Bay features small and medium waves, which are perfect for beginners, while Pismo Beach is advised for experienced riders only.
One of the most spectacular kiteboarding opportunities can be found at San Francisco Bay Area. Strong, reliable winds and great waves together with some flawless flat water locations make this area an ideal location for beginners and experienced riders alike. Ocean Beach and 3rd Avenue near San Mateo are the most popular spots. Beginners may also try some lighter winds at Alameda Crown Beach. Port Hueneme Beach won't be too crowded.
The strongest winds appear in April and May. In, June they are completely poor. In general, during summer months winds range between 15-25 knots. The best hours for kiteboarding are from 2 p.m. till sundown. Winter is also good for kitesurfing, but winds are less predictable than the summer thermal ones. They mainly appear after storms and blow side onshore. Some of them may be gusty and completely in the wrong direction. The strongest clearing winds appear between February and April. Water starts becoming much colder and a full wetsuit is highly recommended. That's why spring to summer seems to be a much better option to enjoy one of California's favorite water sports.
Find hotels and airbnbs near Kiteboarding (Map)