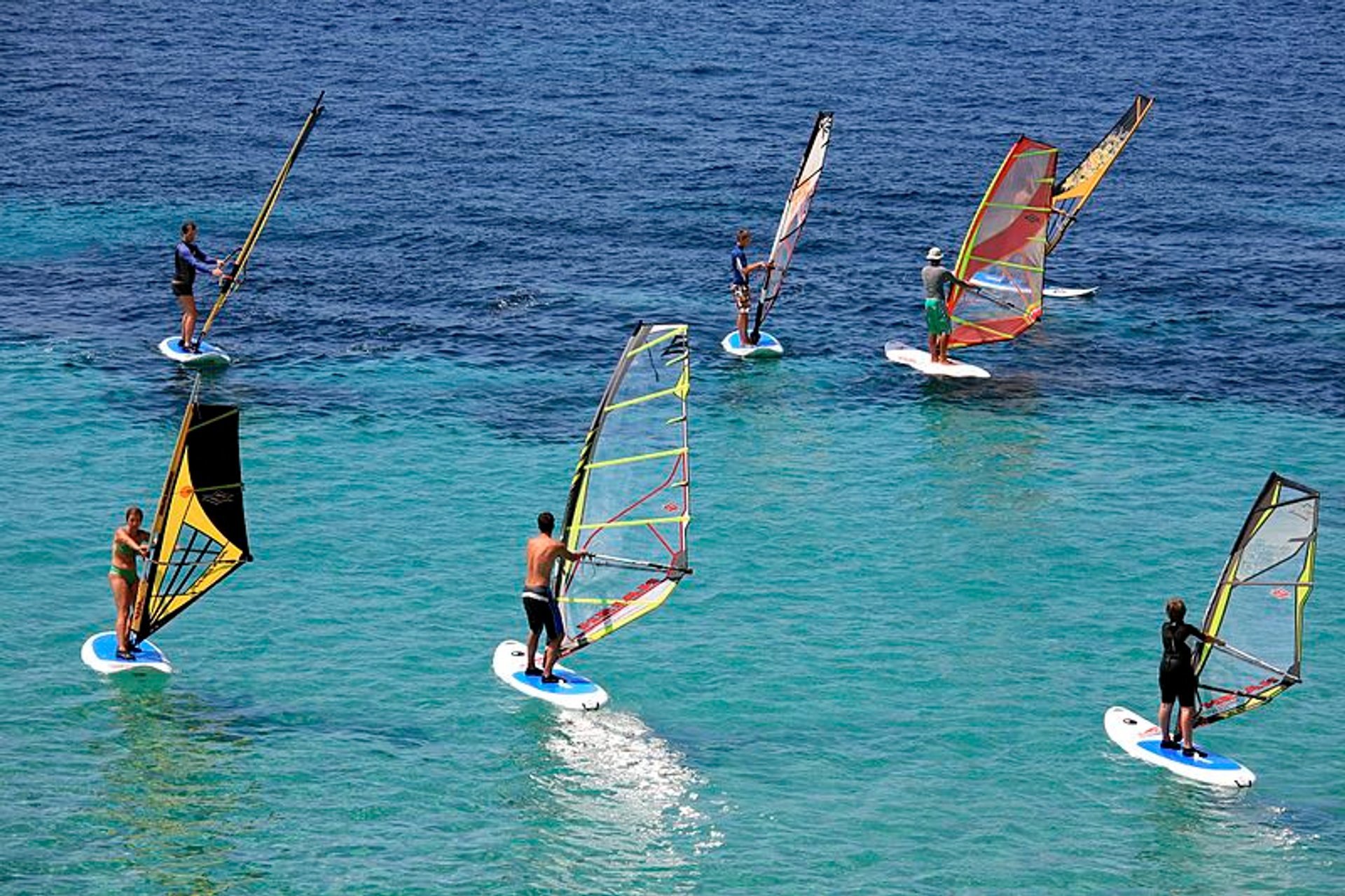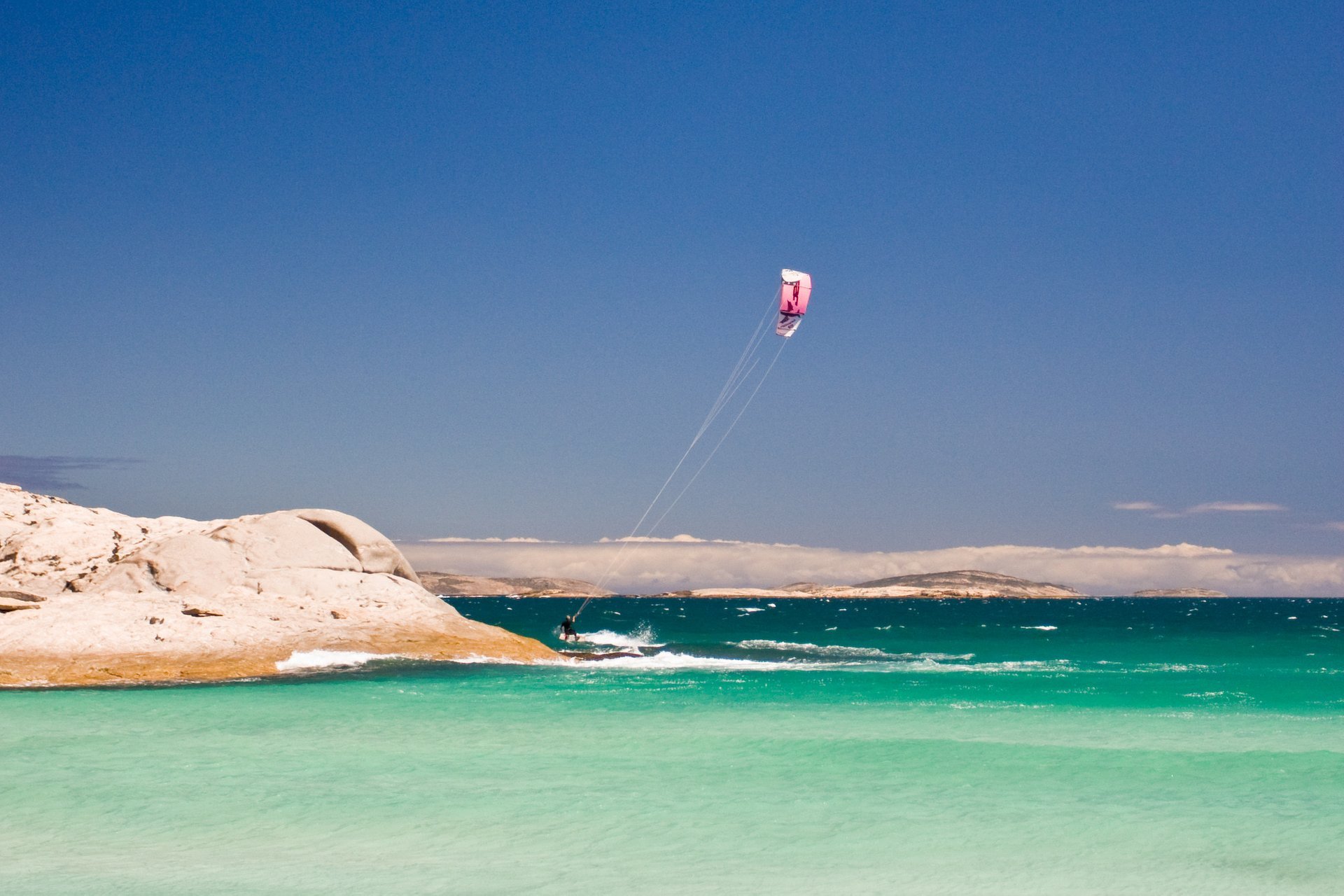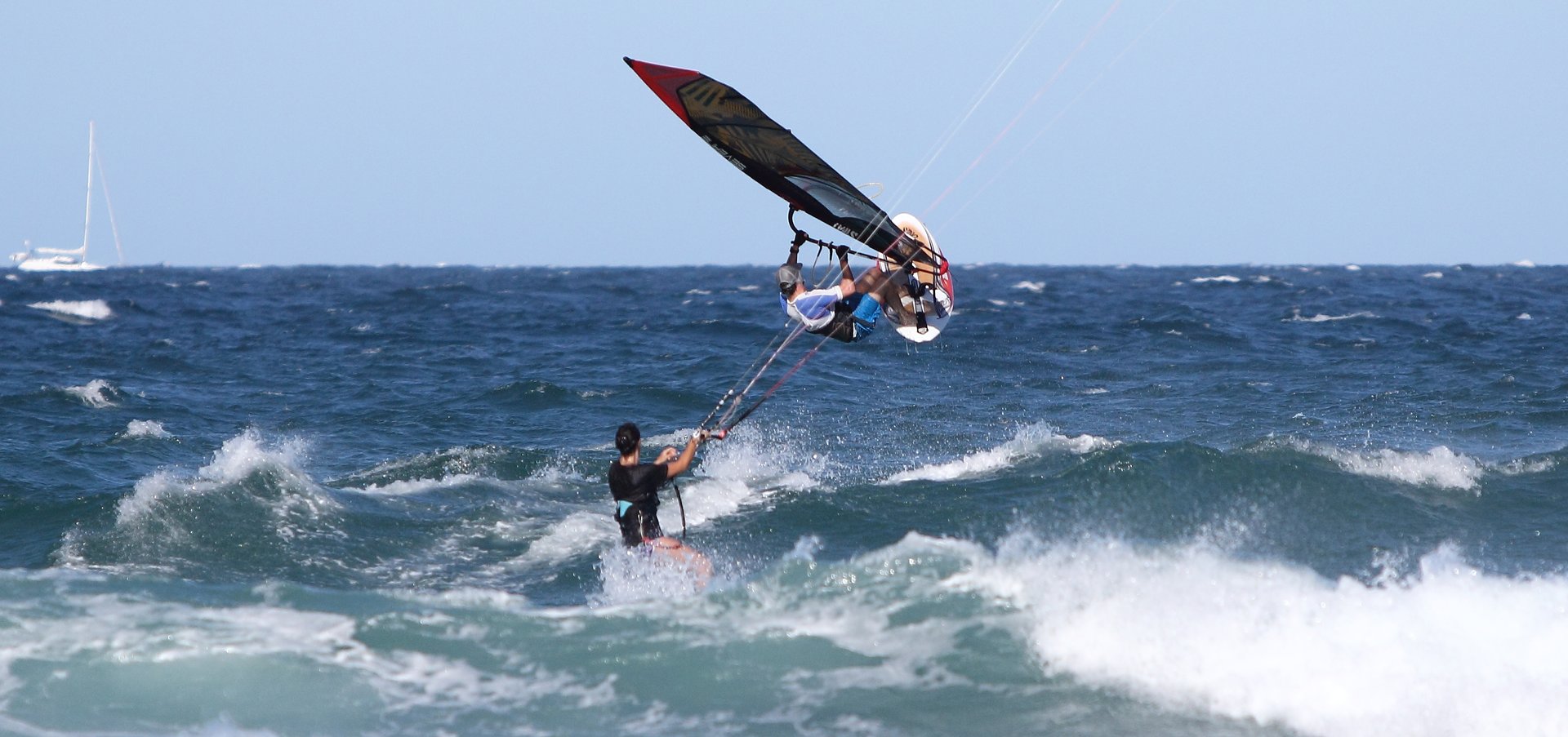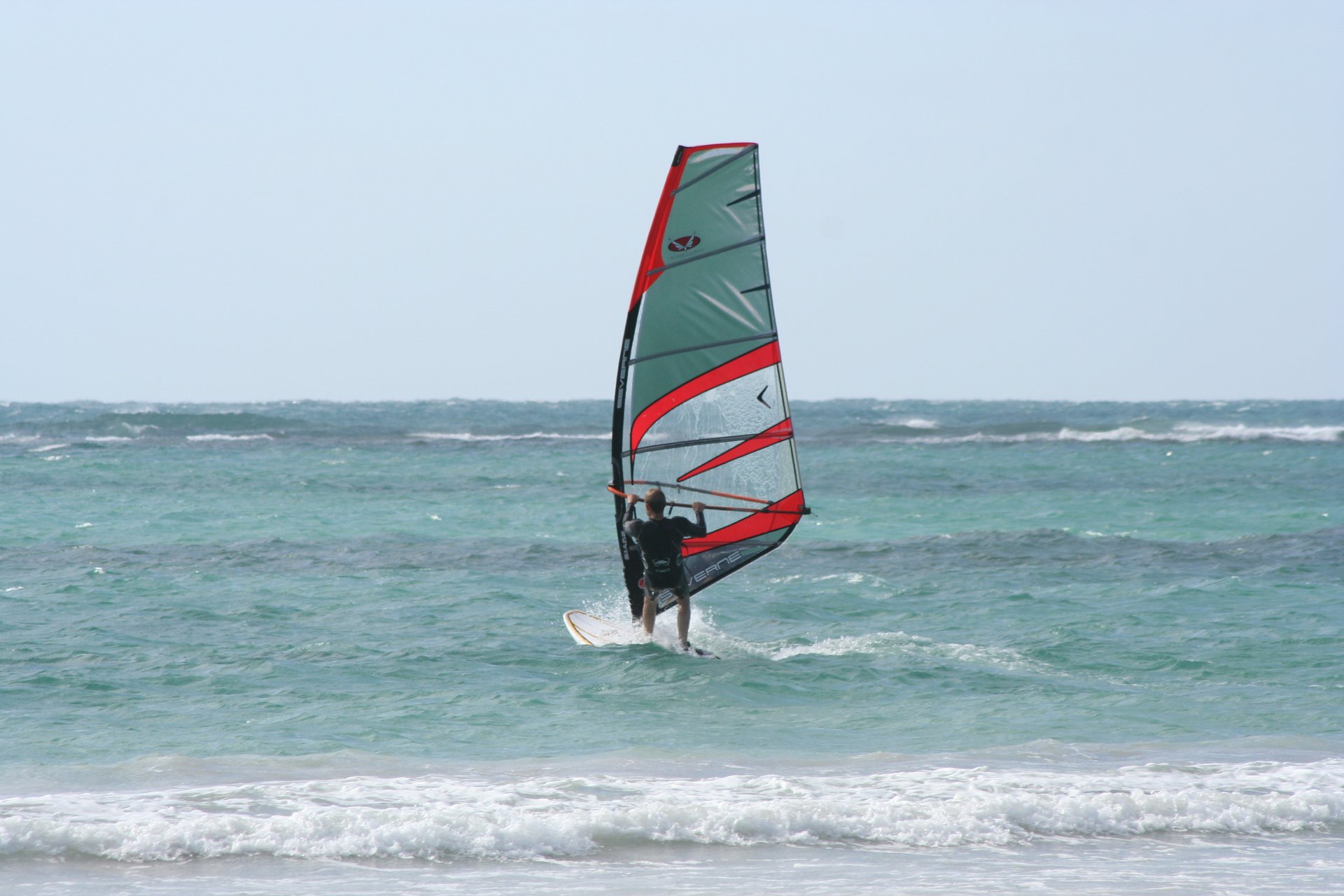 Boasting over 35,000 km (22,000 mi) of coastline, Australia is a real paradise for windsurfers and kitesurfers. It has something to offer riders of all levels and styles: there is a strong wind, big waves, flat water lakes, vast white sand beaches, tropical and subtropical nature.
Western Australia is one of the best regions for windy sports. The kiteboarding season in there usually runs in the summer season, from October through March. At that time, it receives regular south-westerly winds of 15-25 knots. This wind is nicknamed the 'Fremantle Doctor.'
Safety Bay, a southern suburb of Perth, is one of the favorite spots for kitesurfing. Blue clear flat water there is sheltered by the surrounding islands, with consistent cross-shore winds. Shoal Water Bay in Perth is perhaps the best area for beginners to learn kiteboarding.
Advanced riders should move north of Perth to the Coral Coast that is frequently called the Windy Coast. Geraldton, located in 6 hours drive from Perth, sometimes gets the wind blowing with the strength of 50 knots. Australia's kitesurfing and windsurfing capital is home to numerous beaches like the famous Coronation Beach called "Corros." Or check out Sunset Beach to the north. If it gets too crowded there, there are plenty of other hot spots along the Coral Coast, from Cervantes to Exmouth.
In New South Wales, check out the town of Old Bar, in Mid-Coast Council, 315 km (196 mi) north of Sydney. The coastal town boasts sand flats and beautiful flat water with an opening to the ocean with lots of riding areas.
In Victoria, St. Kilda is not only Melbourne's favorite playground. Strong wind and flat water make it a good kiteboarding spot with world-class waves. West Beach has rentals and schools providing kiteboarding and windsurfing lessons.
Sunshine Coast, located in 100 km (62 mi) north of Brisbane, is the primary kitesurfing destination in Queensland. Noosaville, or simply Noosa, is the dream spot with white sandy beaches, waves, flat water, and strong year-round wind. Rainbow Beach, Sunshine Beach, Coolum Beach are frequented by kiters as well as Noosa river mouth. Port Douglas, located near the Great Barrier Reef and Daintree Rainforest, is another unique spot in Queensland that offers see breezes and a tropical climate.
Windsurfing is one of the most popular sports in Australia. Most of the top-list Australian windsurfing spots that host international competitions and the world's best riders are located on the west coast that stretches for over 12,000 km. Geraldton is Australia's windsurfing capital with many sailing spots, attracting visitors from all over the world. Lancelin is another right choice. Located in 127 km north of Perth, this small town is an excellent windsurfing location holding the Lancelin Ocean Classic every year. For advanced riders, the Margaret River, located south of Perth, is the right spot with strong swells.
Gnaraloo Bay, Port Dension's South Beach, and Cervantes are also popular windsurfing destinations with vast sandy beaches, dunes, and excellent sailing conditions. Thirsty Point in Cervantes is popular with surfers and windsurfers alike.
New South Wales also has a few great spots for windsurfing crowds. Botany Bay and Narrabeen have flat, shallow waters, so they are perfect for beginners and freestyle fans. In Queensland, Moreton Bay near Brisbane, Hervey Bay, Bowen, and Green Island and Sunshine Coast are the best spots to ride the waves.
Find hotels and airbnbs near Kitesurfing and Windsurfing (Map)