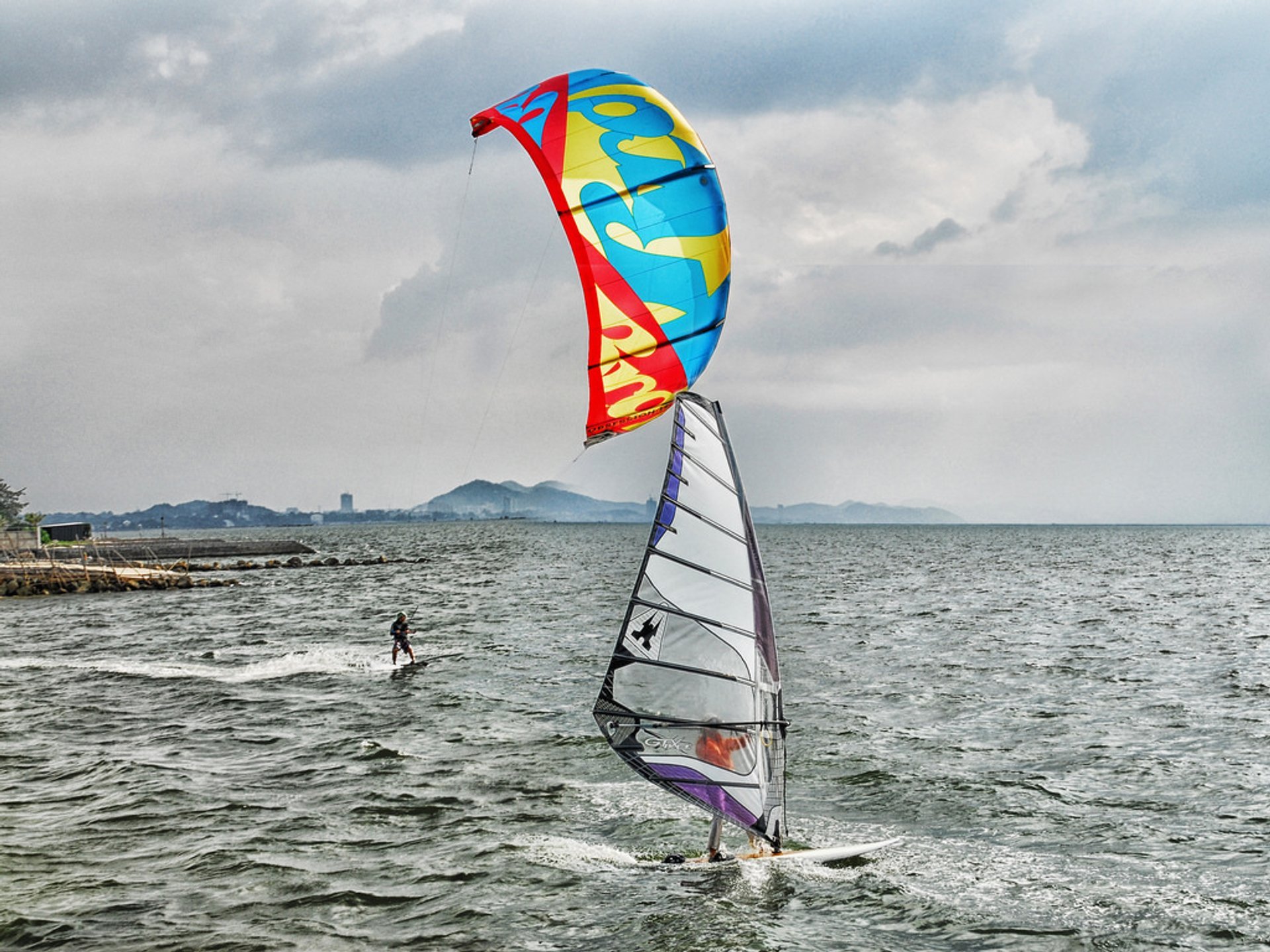 The seasons for kiteboarding in Phuket correspond closely to the high and low seasons. However, when planning your trip, you may want to keep in mind that during the low season kiteboarding is best due to the good winds and only a few downpours, while the high seasons offers very calm waters and extreme heat, which may be difficult to endure especially in an overcrowded spot. Our recommendation would be to aim for the low season, which apart from the appropriate weather conditions offers lower prices and fewer tour​ists around.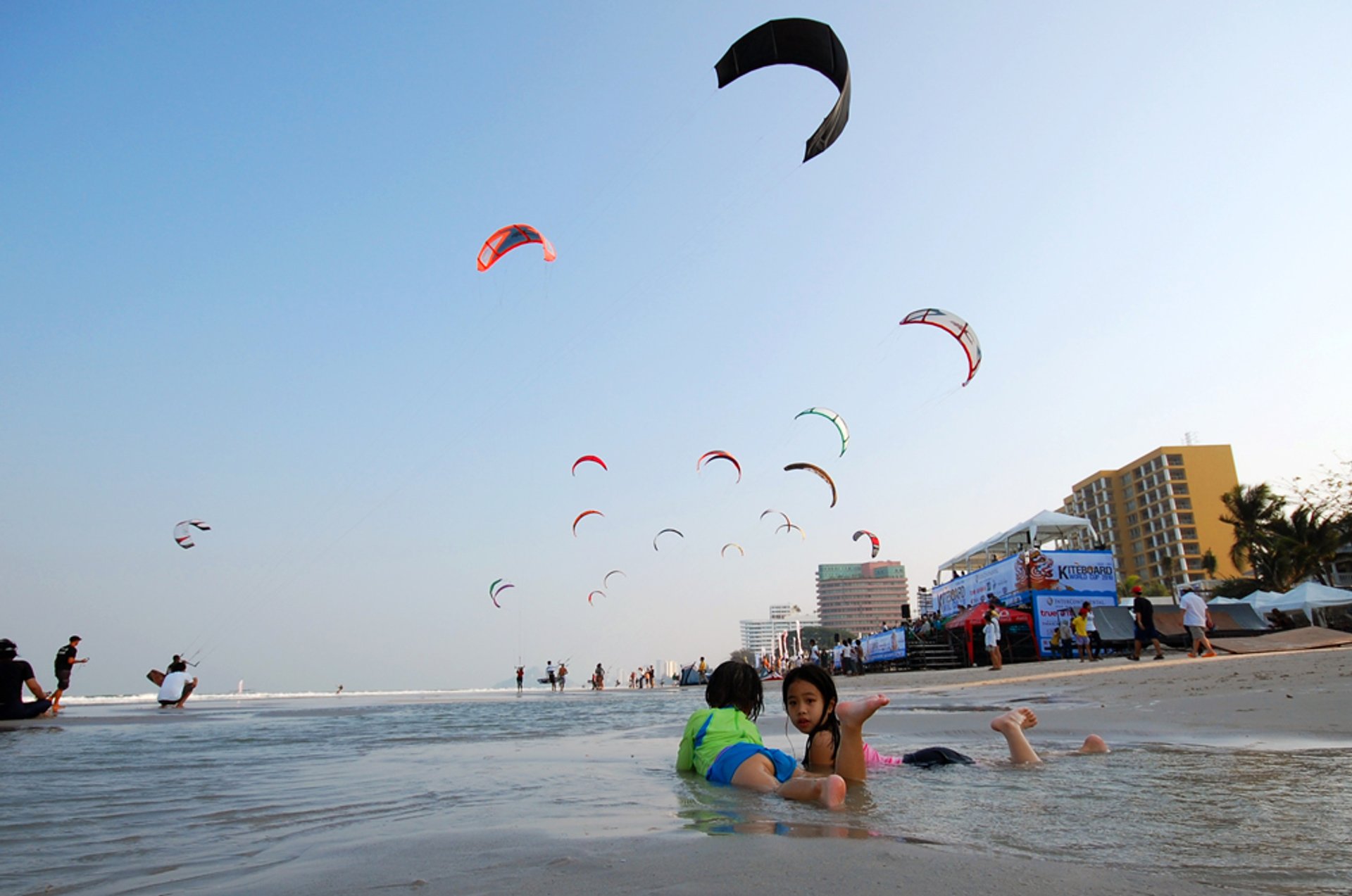 April–October is the south-west wind season so most kiteboarding centres open up in the northern part of Phuket. One of the most popular spots is Naiyang Beach, quite close to the airport.
During November–March the winds blow from the north-east, and this is the best time to kiteboard around the Chalong Bay.
Kiteboarding Featured in