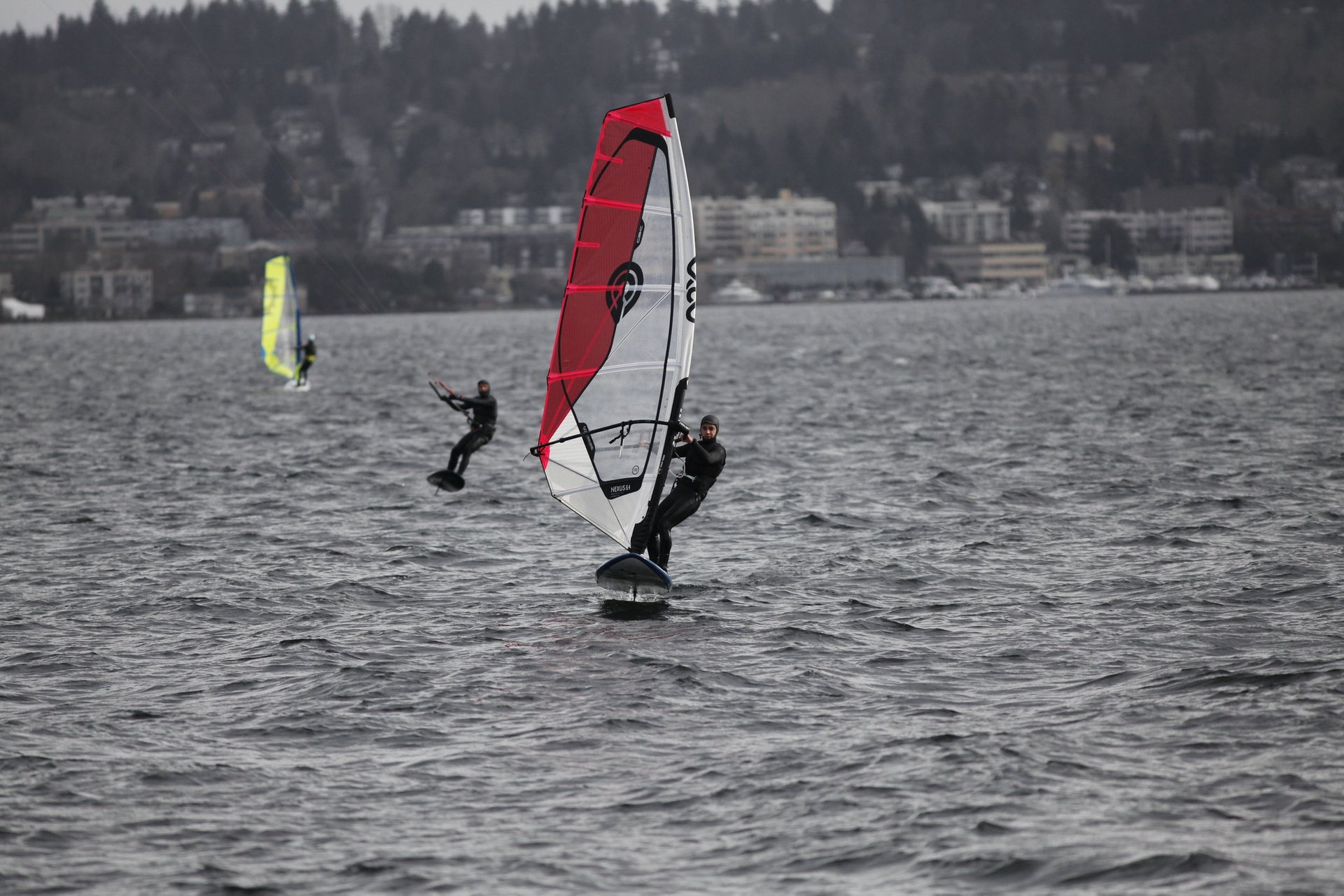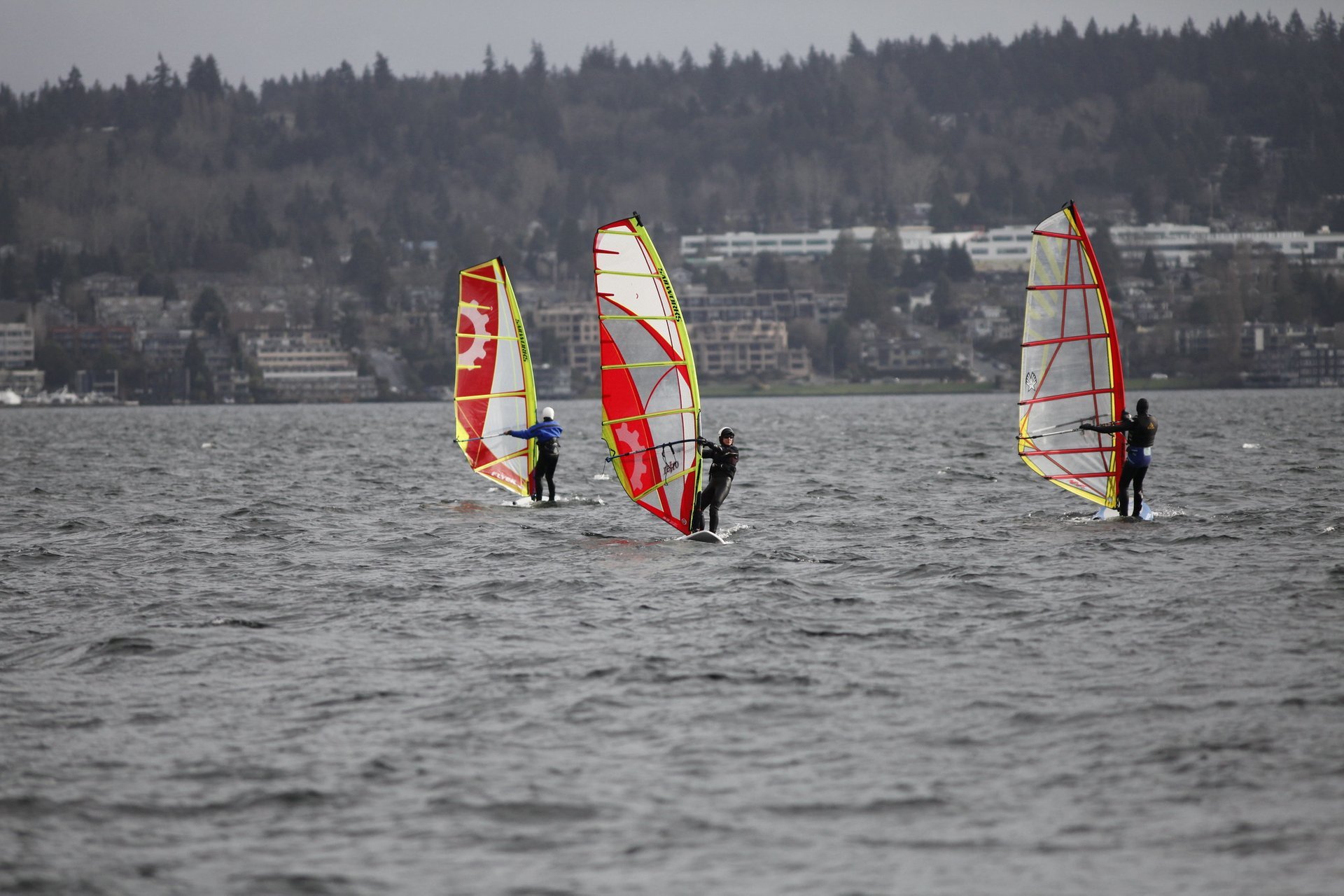 See accommodations nearby
Surrounded by water, Seattle is a great place for kiteboarding and windsurfing with winds between 13 and 22 knots. During the windy season from April through September, one may see up to 30 kites during one weekend over Puget Sound. Golden Gardens, Carkeek Park, Richmond Beach, and other famous beaches offer good opportunities.
Golden Gardens is the most scenic kiting spot in Seattle. Located in a public park in Ballard, Golden Gardens Beach is the gate to Puget Sound. It has several flat sections ideal for freestyle. You have to ride upwind to avoid ending up in the Shilshole Marina downwind. The best time for Golden Gardens is May through September. Carkeek is a small beach next to Golden Gardens with high winds. In Carkeek Park, the season is a bit shorter—May to August. Richmond Beach offers some of the best kiting on the Puget Sound. It's one of the few spots suitable for winter with a season from October to March.
Jetty Island is one of the most favorite destinations for Seattle kiters located in just 30 min north of the city, in Everett. It is called northwest's best beach for learning and riding a kite. Flat, shallow water, access to the open bay, and vast beach make it ideal for training. Jetty Island also has steady westerly wind during the summer season (April to September). To get to the island, you have to cross a 984-ft (300-m) channel. Use an inflatable boat or a kayak, or a free ferry that runs from July through Labor day.
Double Bluff Beach is located on the southern end of Whidbey Island, which can be reached by ferry. It's good to kitesurf during winter (October–March) on a low tide.
The spring and fall typically are the best seasons for windsurfing in Seattle. Lake Washington, namely Warren G. Magnuson Park, the second largest in the city, is one of the iconic spots to ride the waves. Magnuson Park features an easy launch site with stable northerly winds between October and March.
Other locations on Lake Washington include Waverly Park in Kirkland and Newcastle Beach near Bellevue. The latter is suitable for south winds. It features a sandbar and various amenities. Newcastle Beach is a good place for beginners, with many schools available in the area.
Lowman Beach and Alki Point in West Seattle, as well as Jetty Island in Everett also attract plenty of windsurfer on a windy summer weekend afternoon.
Find hotels and airbnbs near Kiteboarding & Windsurfing (Map)