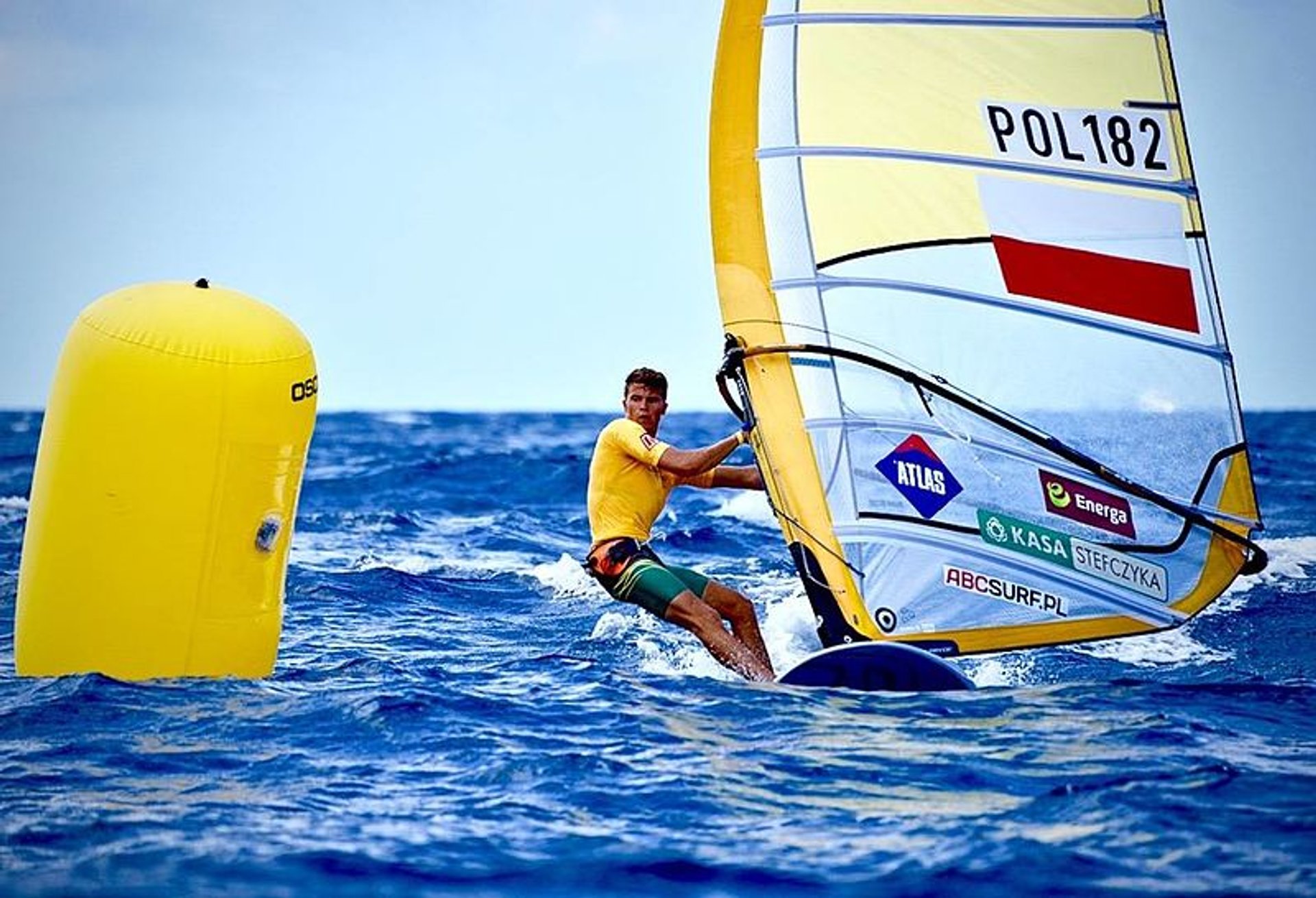 Paweł Tarnowski in Mondello, Sicily
See accommodations nearby
With over 1,000 km of beautiful coastline and mellow climate all year round, Sicily is an excellent destination for wind and water sports. Besides, it's in Europe, which means it's easy to get to and has excellent facilities and accommodation. There are plenty of spots across the island where you can fly over the waves all year round, although the main wind season lasts from March to November. This is when Sicily gets its share of Sirocco, a strong thermal wind from Sahara.
Messina
Messina is one of the kitesurfers' favorite places in Sicily. Due to the flat and clean sea, strong and steady winds, and vast beaches, the Strait of Messina is fully adapted for kitesurfing and windsurfing with rentals and schools available.
Stagnone, Marsala
Lo Stagnone in Marsala, province of Trapani, is the greatest spot to learn kitesurfing and windsurfing and to practice stunts in Sicily. The perfect wind, large sandy beach, and, most of all, a huge flat water lagoon makes it an ideal spot on the Sicilian coast. The warm water in the lagoon is just waist-deep, so it's a safe and sheltered environment suitable even for children.
Puzziteddu beach is another well-known windsurfing spot that has hosted Italian windsurfing championships.
Palermo
Palermo also offers plenty of opportunities for kitesurfers. Mondello beach is the most famous kite spot and simply one of the most beautiful places in the city. The large beach also attracts many windsurfers who call it a Hawaiian spot. Due to popularity, the beach is often crowded during the summer season. So for a more secluded location, one might want to travel towards the west to Terrasini, where the Magaggiari beach offers everything a windsurfer would wish.
Southern Sicily
The southern coast of the island features a couple of windy places like Pozzallo and Capo Passero. They are suitable for both windsurfing and kitesurfing. Panama Beach in Butera, province of Caltanissetta is another windy spot featuring rentals and a certified IKO school.
Find hotels and airbnbs near Kitesurfing and Windsurfing (Map)