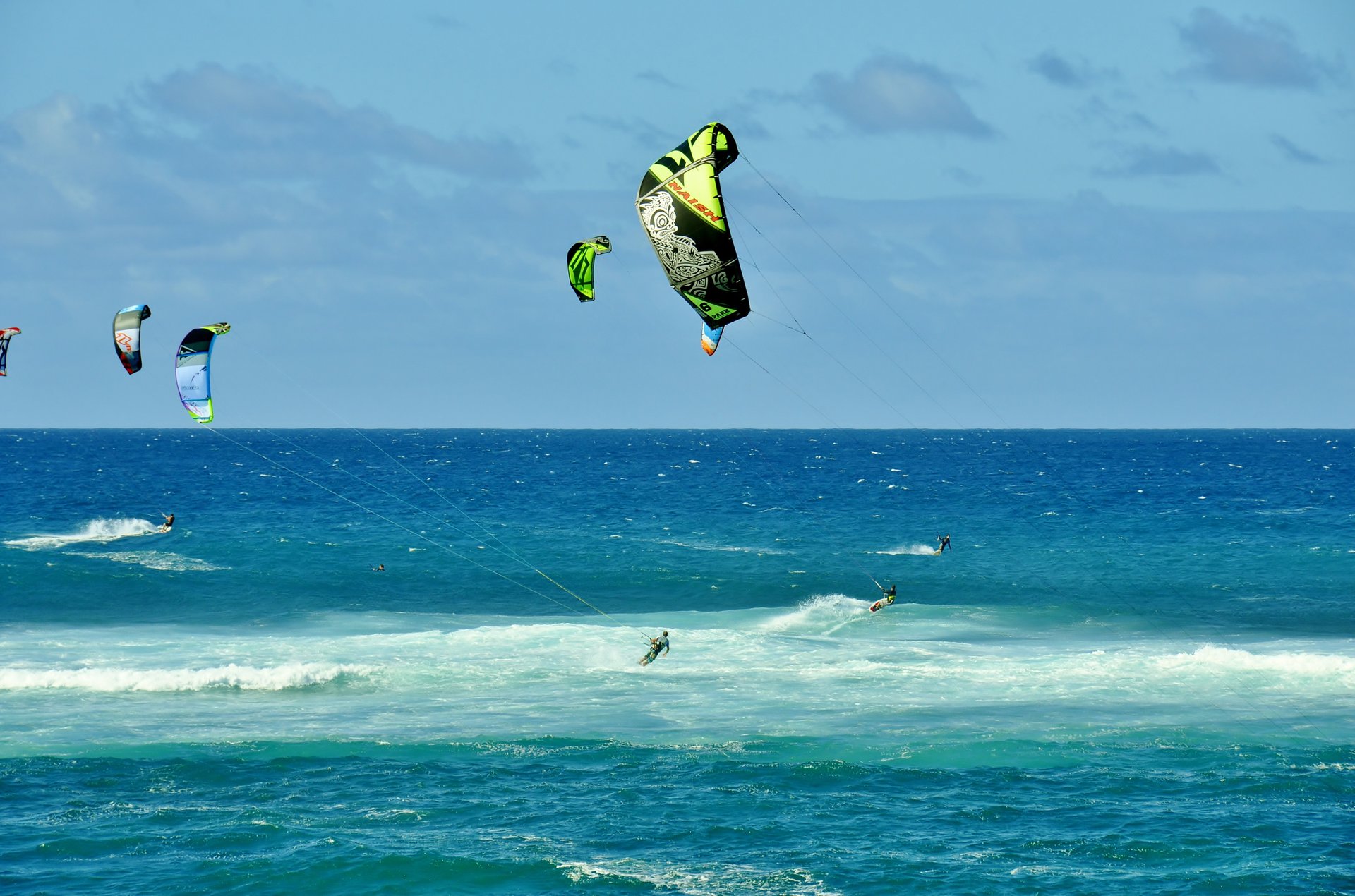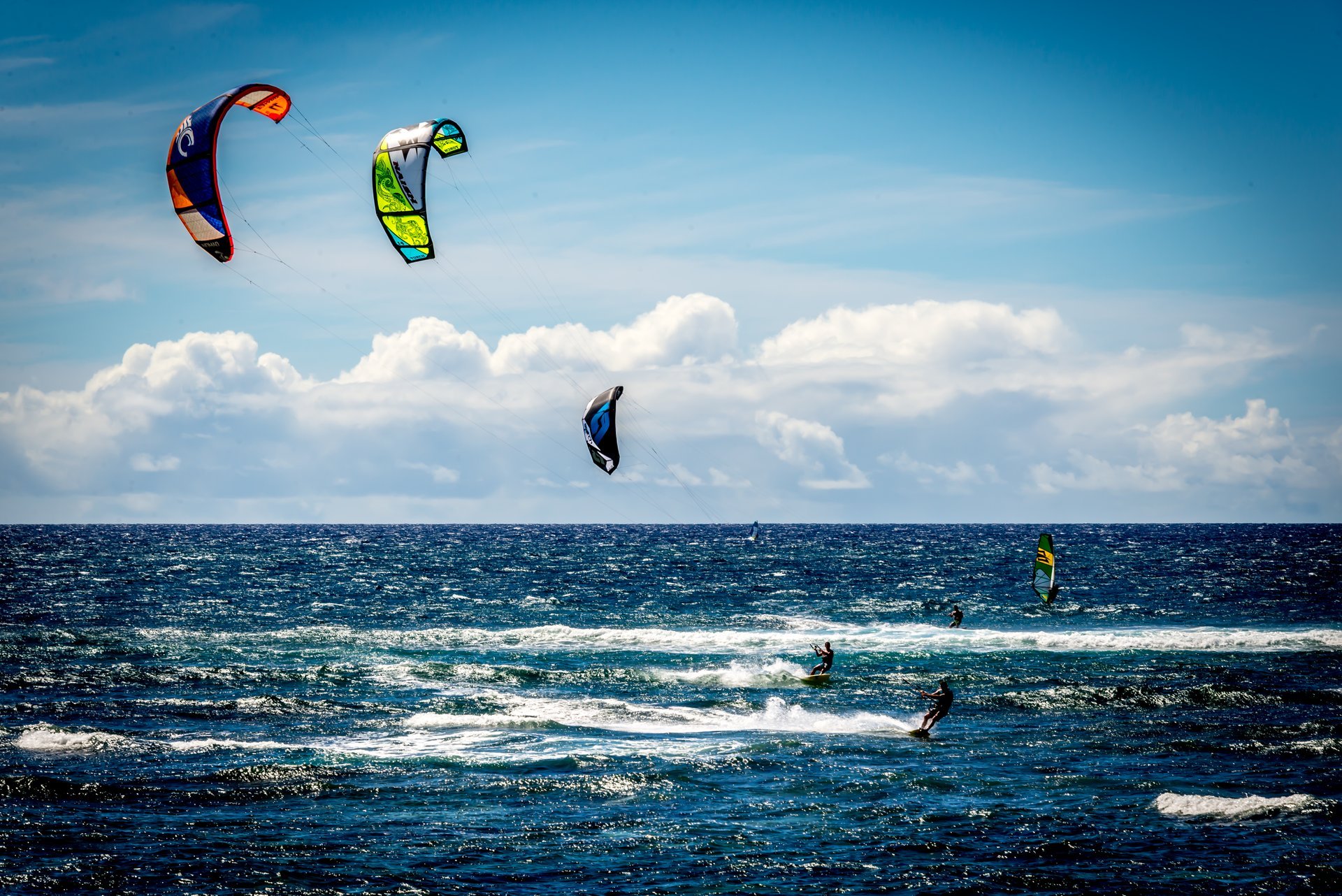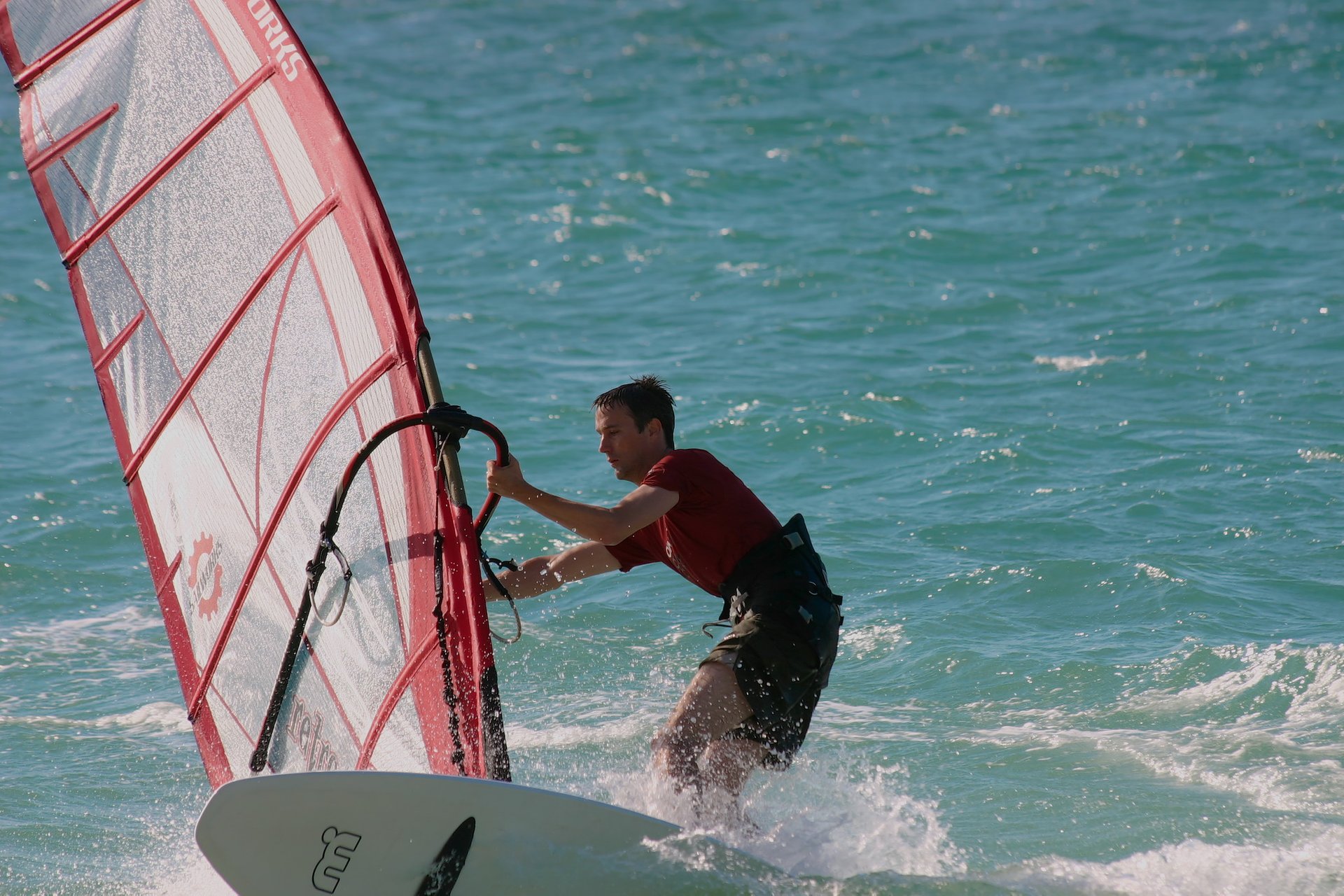 Kitesurfing and Windsurfing
Featured in
Hawaii is a paradise for all kinds of surfing and the site of many international competitions. It is home for many professional kitesurfers and windsurfers, which also attracts thousands of visiting athletes. The islands of Maui and Oahu are especially famous among kite- and windsurfers for their steady wind and impressive waves. They are attracting wave riders and freeride enthusiasts from all over the world and feature designated beaches for the sport.
The best wind season on Oahu generally lasts from June to August. On Maui, it lasts from March to October (best May through September). The tradewinds on this island blow for 80% of the year. In the summer, it stays between 10 and 30 knots.
Kailua Beach on Oahu is perhaps the most famous kiting spot in Hawaii. However, only when it has good northeast wind. The chances are that it will happen for about five days during the summer. Oahu has plenty of windsurfing schools and rentals: Windward Water Sports, Hawaiian WaterSports Kailua, and Sammy's Aloha Watersports. Kailua Beach Park is a good spot for launching. The waves are moderate, and there is a safe section in the bay where the water is calm. Kites between 23-55 ft (7-8 meters) would work here.
Maui hosted the world's first kite competition in September 1996, and since then has established itself as a kite mecca. Local schools include Aqua Sports Maui Kiteboarding and Kiteboarding School Maui. Hookipa Beach Park is famous for windsurfing and kiteboarding due to regular side-shore wind and good swell. Kite Beach, Baby Beach, Naish/Flash Beach, and Waiehu Beach also have large kiting communities.
Hawaii is also the capital of windsurfing since the sport originated in the 1960s. Top windsurfers on the planet go to Hookipa Beach Park on Maui to demonstrate amazing tricks. It hosted the Professional Windsurfers Association competitions—PWA Hawaii Pro. Beginners can learn the sport in the waters near Kihei, Lahaina, or Paia.
On Oahu, Kailua Bay, Diamond Head Beach, and Fort DeRussy Beach near Waikiki are famous for windsurfing. On Kauai, head to Anini Beach or Tunnels. Kailua is home to legendary windsurfer Robbie Naish.
Find hotels and airbnbs near Kitesurfing and Windsurfing (Map)
Kitesurfing and Windsurfing
Featured in