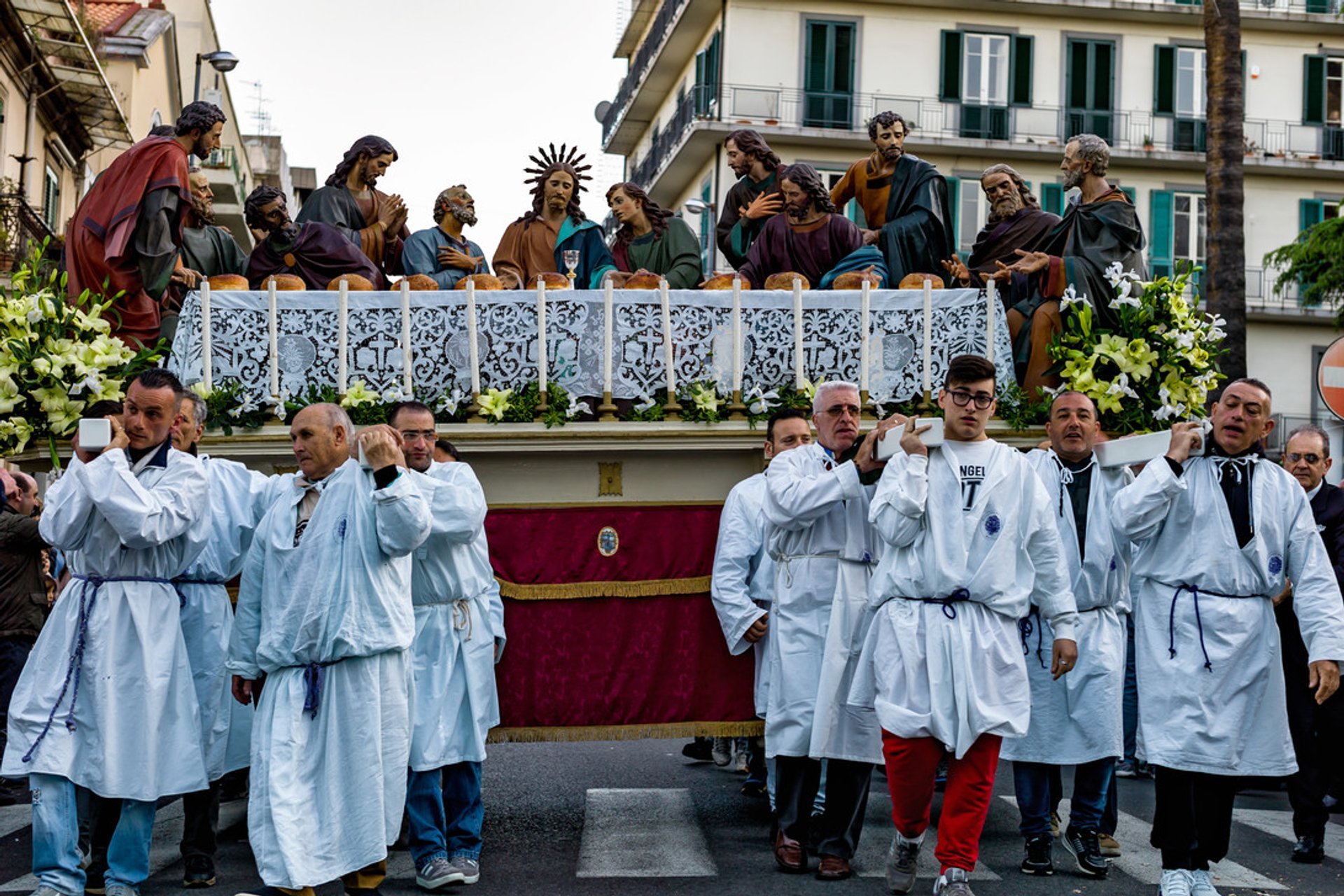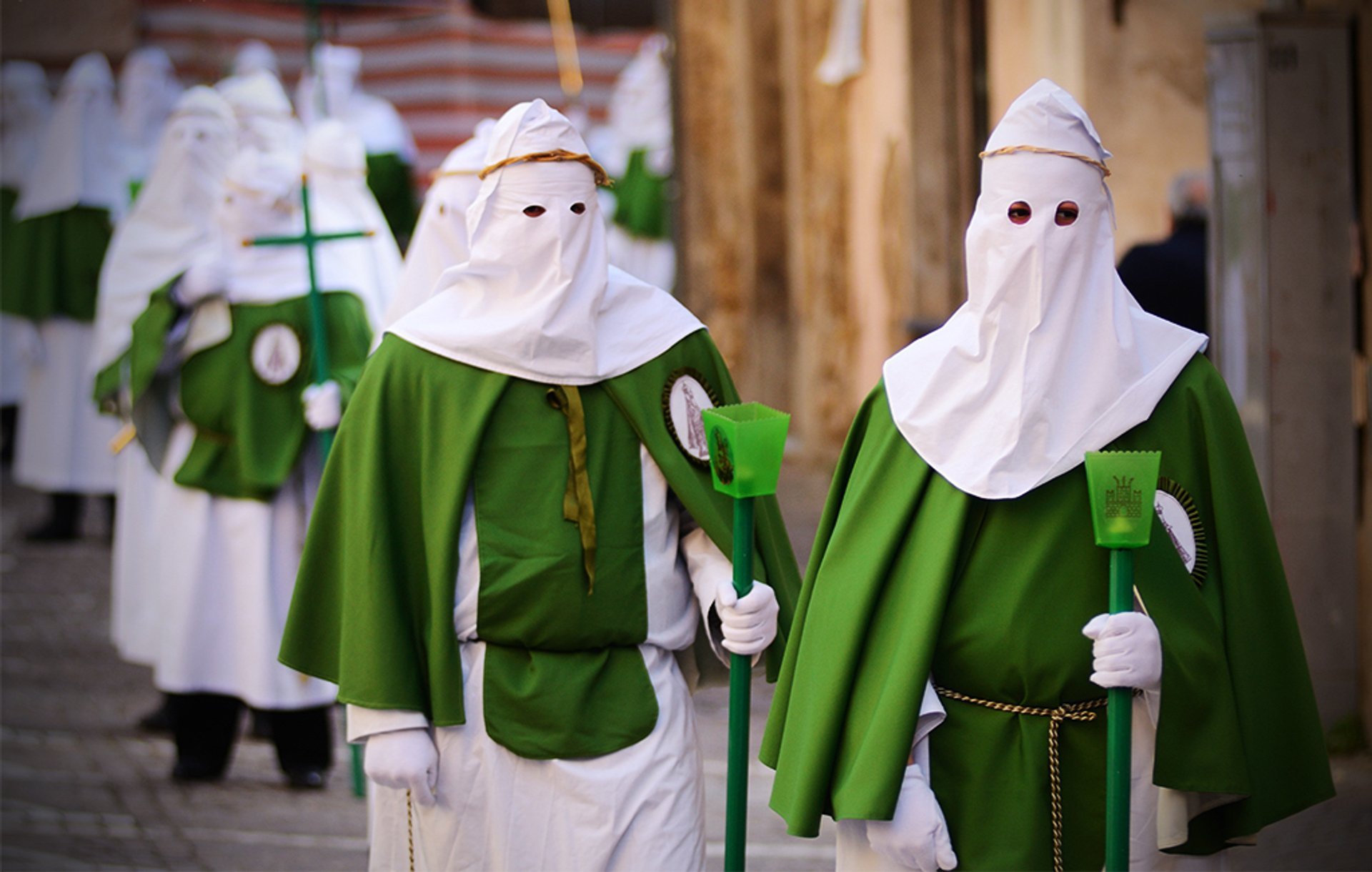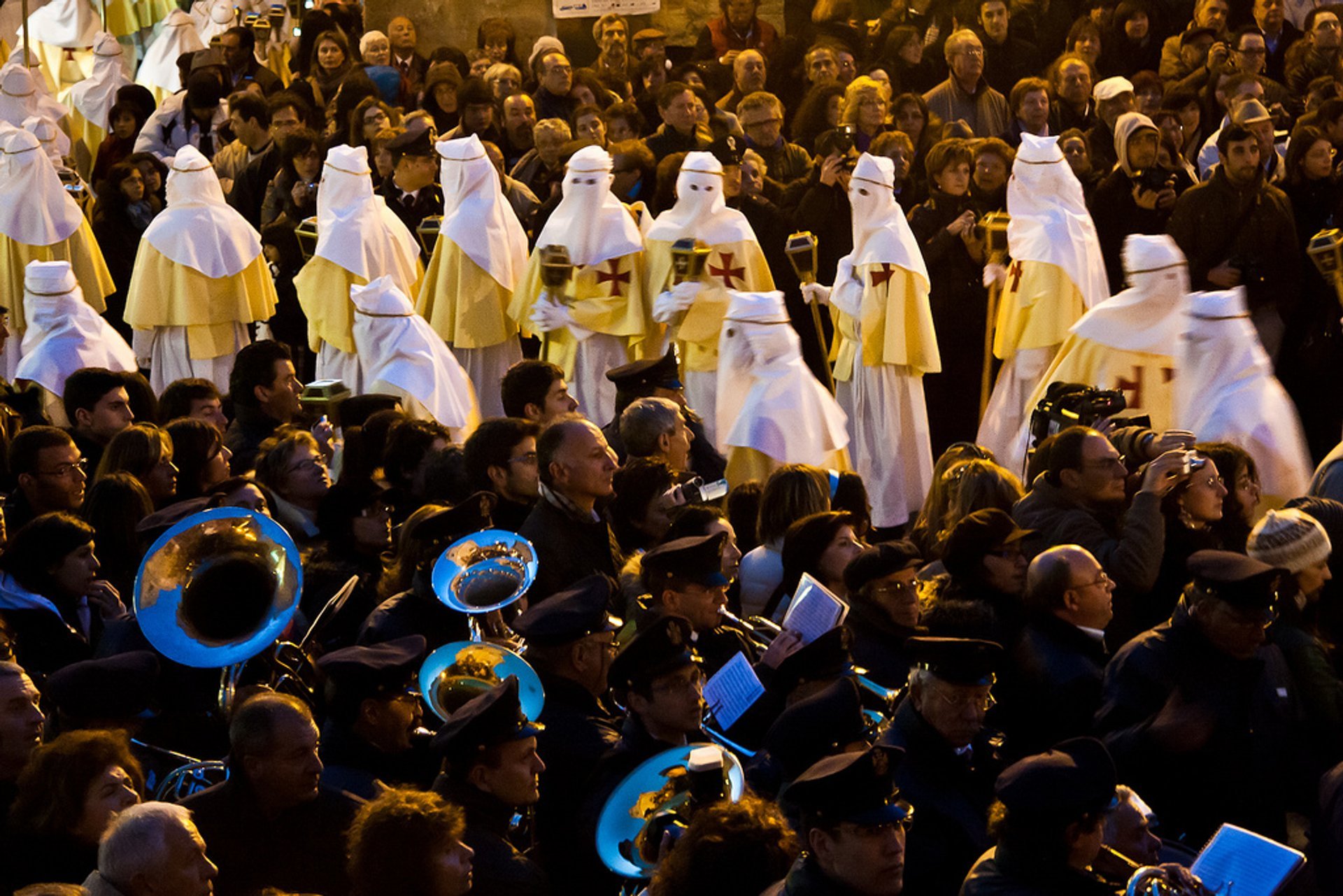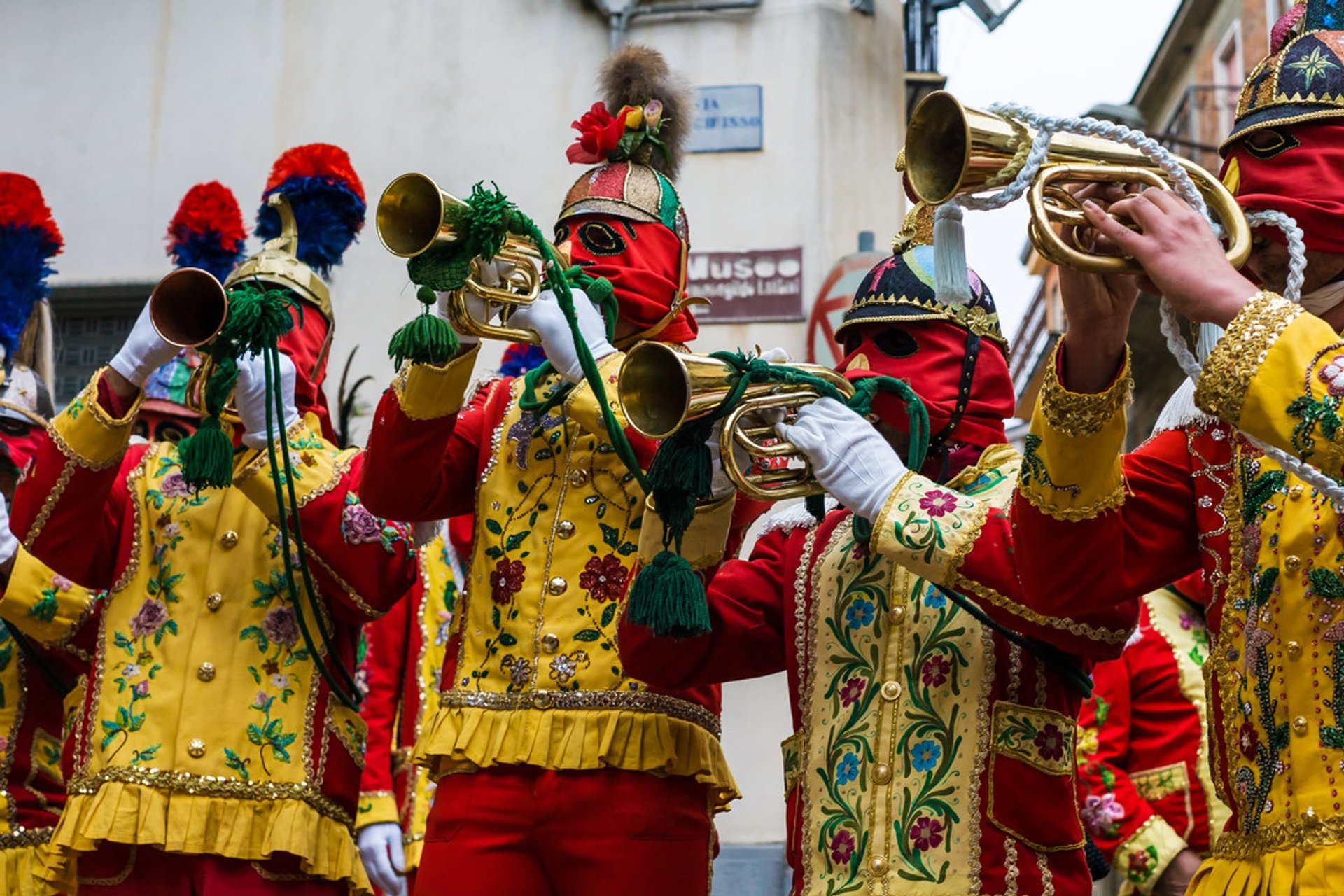 Settimana Santa (Holy Week) and Pasqua (Easter) time in Sicily is filled with ancient rites, specific to each of its settlements. Every town is worth exploration, but we'll draw your attention to some of the most spectacular celebrations that happen on the island.
Holy Week in Enna
One of the first places to visit during the Holy Week is the province of Enna, home to Sicily's most ancient traditions. The central figures of Enna's Easter are Incappuciati, wearing pointed hoods. These are males only, representatives of 15 local confraternities—they organize a series of processions that originated from the Spanish period and date back to the 15th and 17th centuries.
Holy Week & Easter in Palermo
Another colorful celebration, known as Pashkët Arbëreshe, is observed in Piana degli Albanesi in the province of Palermo. Local traditions were influenced by the Greek Orthodox faith and have some Byzantine flavor. Many rites are performed in Greek or Albanian. The highlight of festivities is the Pontifical procession of women in traditional dresses parading across the main streets of the town to the Cathedral.
Palermo is distinguished for another tradition of Il Ballo Dei Diavoli which takes place in Prizzi. Red-faced devils along with yellow death disturb the celebration on the Easter day but get eventually defeated.
Holy Week in San Fratello, Messina
Giudei of San Fratello in the province of Messina is perhaps the most extraordinary thing you've ever seen. Holy Week is the most mourning time in a year but not in San Fratello. The town's processions are interrupted by grotesque characters, wearing bright pseudo-military-style costumes and playing loud trumpets. Such performances in the middle of Jesus' funeral might look somewhat confusing. However, it has been a long-lasting tradition for ages and wasn't interrupted even during both world wars.
Holy Week in Trapani
Go to Trapani to view Processione dei Misteri. The procession of the Madonna of the Pieta' (Massari) takes place on Tuesday after the Palm Sunday opening the festivities in Trapani.
Settimana Santa in Adrano, Catania
Settimana Santa in Adrano, the province of Catania, has equally impressive processions. Besides, it's home to a unique tradition of Diavolata performances on Easter Sunday, which depict the battle between Saint Michael the Archangel and devils, between the good and the evil.
The Passion of Christ Easter Festival in Cianciana, Agrigento
For a truly grieving atmosphere, witness The Passion of Christ Easter Festival in Cianciana in the province of Agrigento.
Easter in San Biagio Platani
To marvel at festive decorations, visit San Biagio Platani in the province of Agrigento. It's especially famous for a series of decorated archways known as Gli Archi di Pascua or Easter Arches. The best time is Easter Sunday when you'll be able to watch the meeting procession of the Resurrected Jesus and Mary.
Find hotels and airbnbs near Holy Week & Easter (Map)