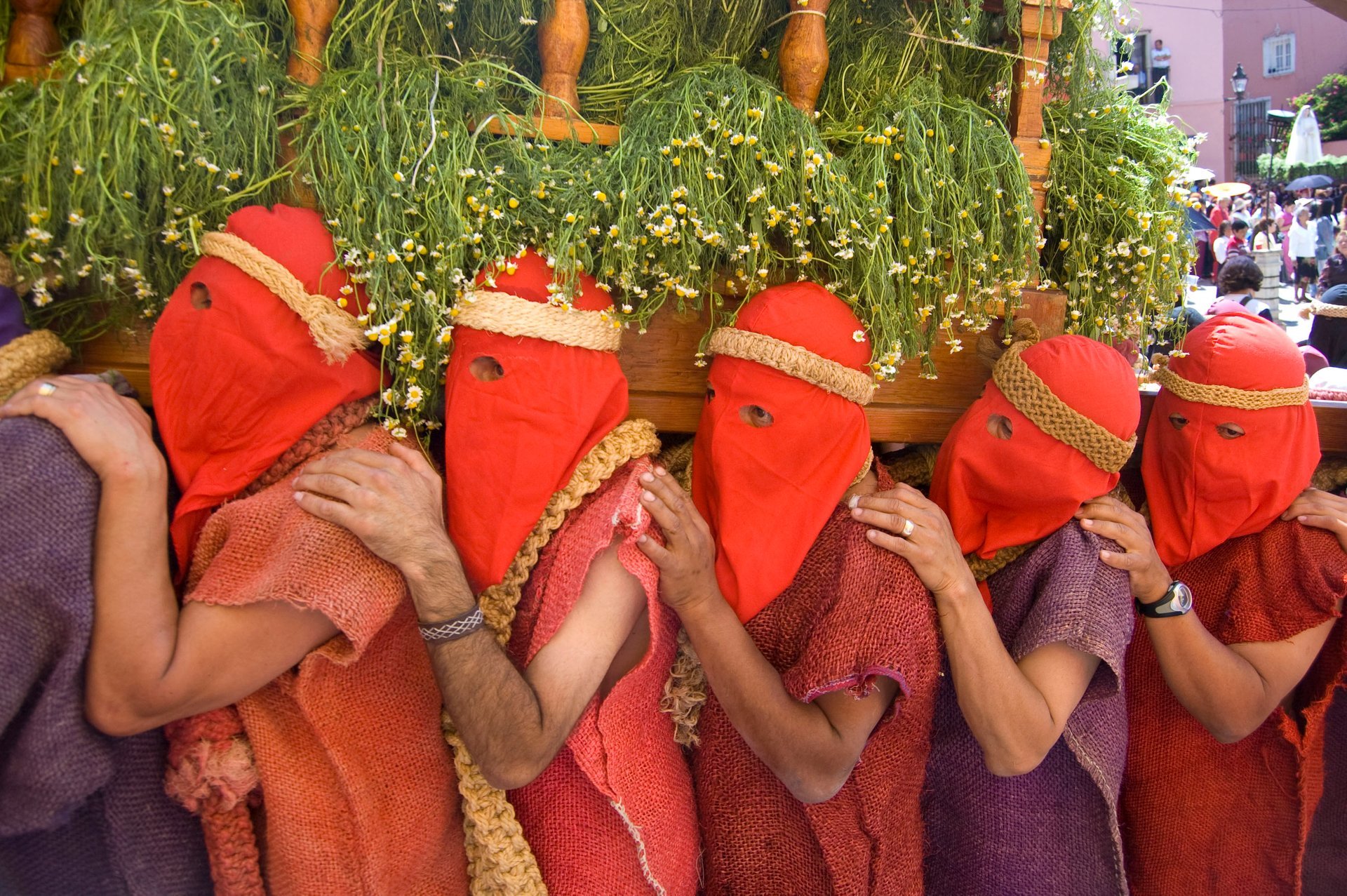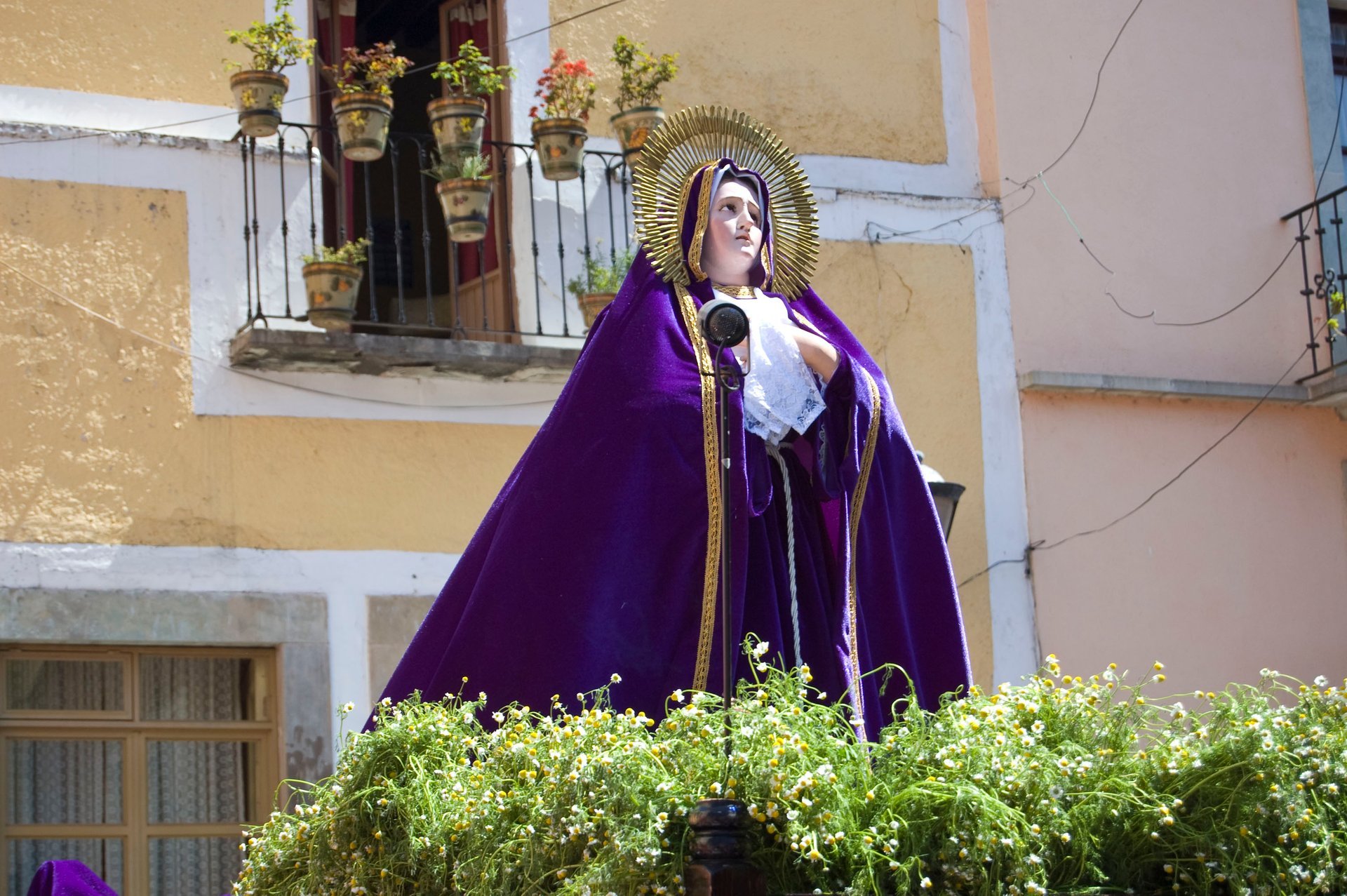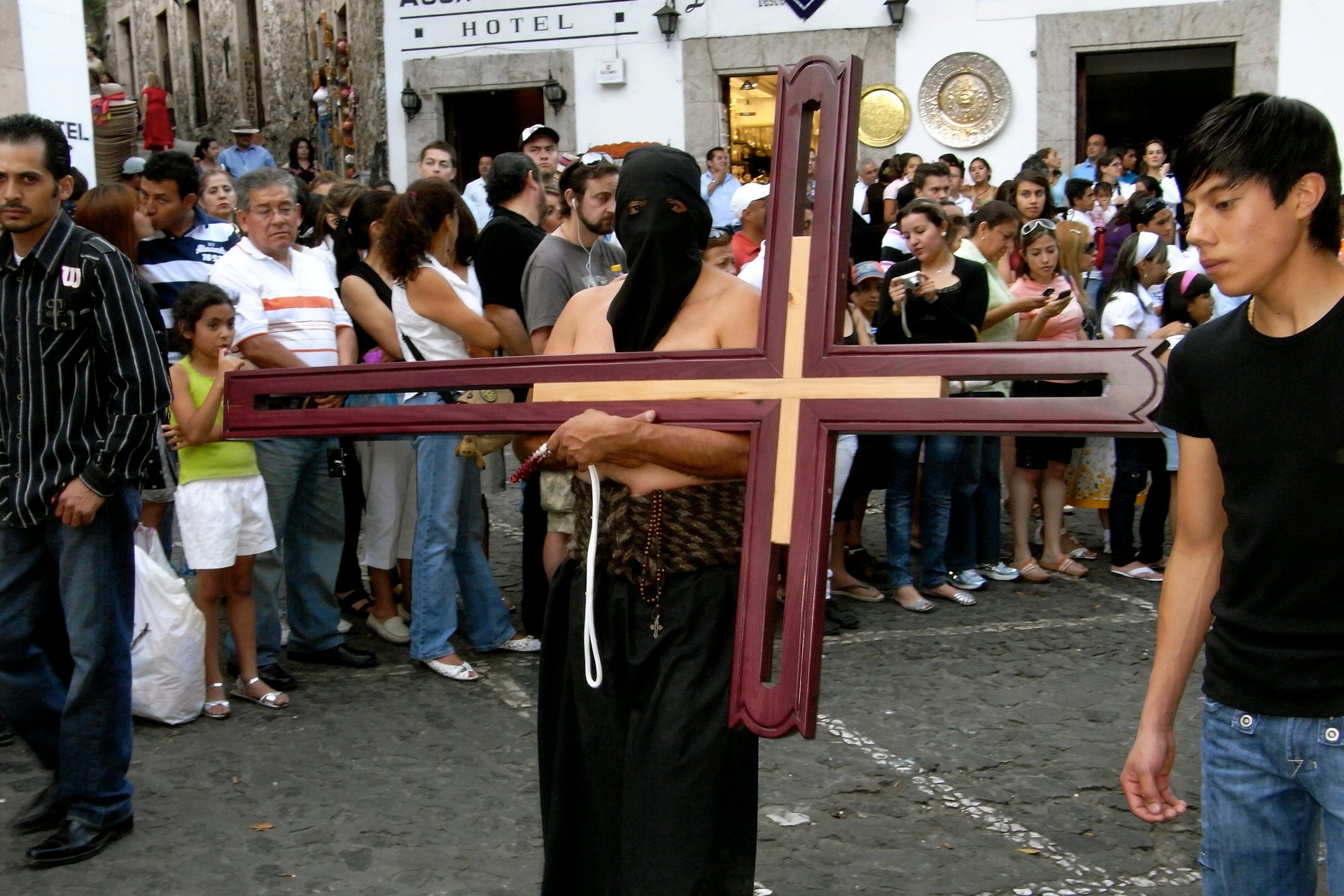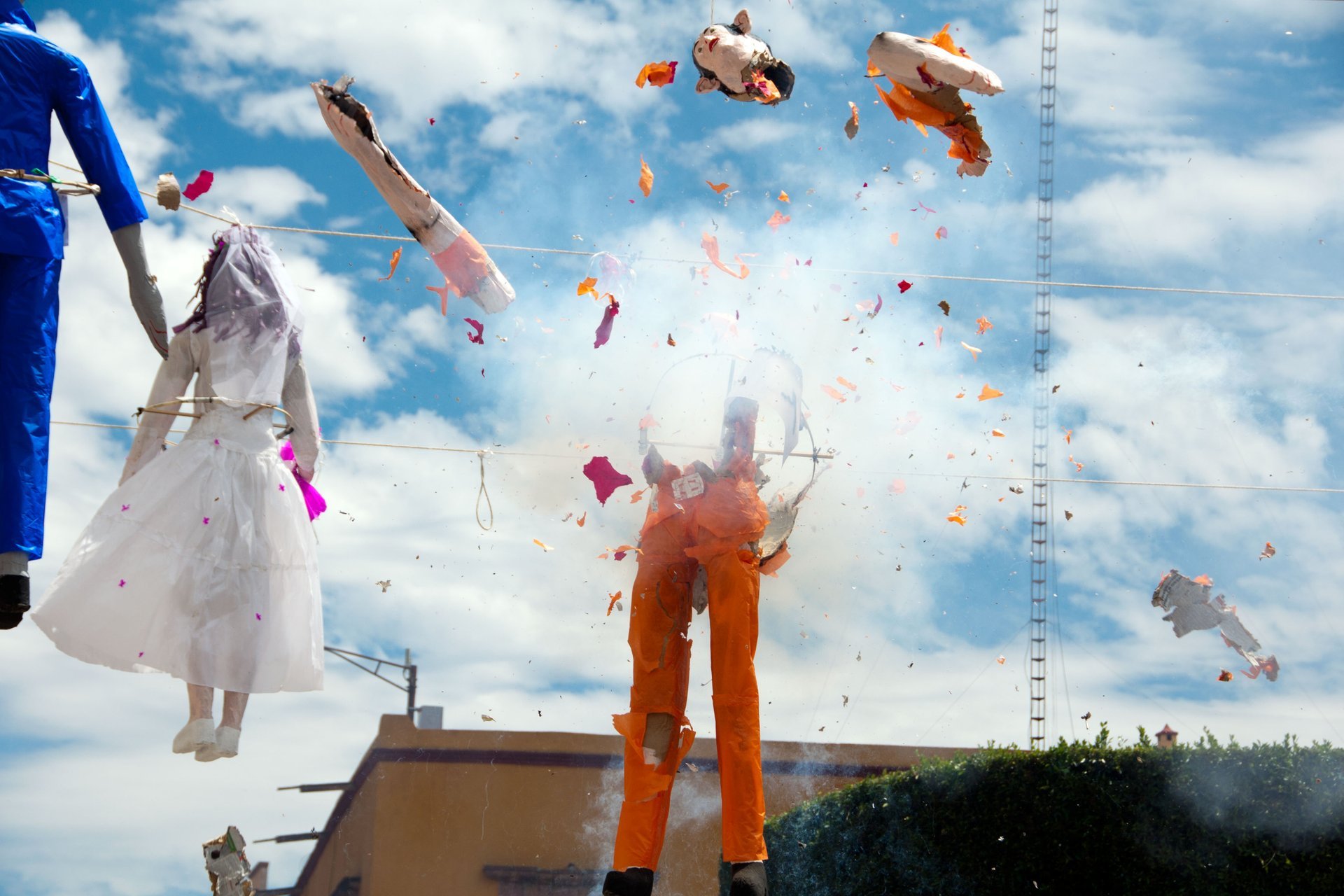 Easter season in Mexico falls on two weeks—solemn Semana Santa (Holy Week) is followed by Pascua (Easter in Spanish) and another week of holidays known as Easter Week. Schools and businesses close for a fortnight. Mexican families head to beach destinations like Puerto Vallarta and Acapulco. The airports of Mexico City and Toluca experience the busiest time of the year, and prices reach their peak. But still, spectacular celebrations from Palm Sunday to Easter Day make it worth to plan your visit to Mexico.
Semana Santa is full of traditional festivities held across the country. These include elaborate processions, ceremonies, and rites, all of which are largely dramatic reenactments of the last days of Christ. Partaking in such plays is considered a great honor for an actor.
Semana Santa traditions in Taxco
Some extremely devout regions practise physical self-torture. In Taxco, for instance, people demonstrate their penitence by whipping themselves or carrying heavy objects on their backs. This tradition was inherited from the Spanish over 500 years ago. The most complicated role is that of Jesus. The actor typically wears a real crown of thorns. He walks for a great distance to the scene of crucifixion carrying a massive cross that weighs hundreds of pounds. This is not an easy role to play and requires a few months of physical and mental preparations, as well as some support from family and the community.
Semana Santa in Chiapas
San Cristóbal de las Casas in Chiapas boasts an especially colorful two-week celebration of Semana Santa. It involves Mayan cultural dances performed by artists from the surrounding villages. The church organizes a play about the death of Jesus which draws huge crowds of believers out on the streets. Semana Santa Parade is another highlight of the festive season in the area.
Semana Santa in Copper Canyon
An unusual celebration takes place in the remote region of the Copper Canyon. Christian and ancient native rituals reflect the mixture of Spanish and Indian cultures. Copper Canyon Semana Santa Trek is open to visitors during the Holy Week. The ten-day trip covers logging outposts, mining towns, and colonial cities. The major highlight of this adventure is the celebration held in one of the most traditional Tarahumara villages.
Holy Week and Easter Sunday in San Miguel de Allende
Spanish influence can also be traced in the celebrations held in San Miguel de Allende. During Holy Week and on Easter Sunday, they hold a ceremony of the Burning of the Judases (la quema de Judas). Spanish carpenters used to make wooden dolls and burn them as Judas, the betrayer of Christ. But in Mexico, this tradition wasn't always associated with Judas—there were times when Mexicans would burn the dolls of Spanish inquisitors. That was the reaction to the mass burnings of heretics. Time passed, and this protest rite has evolved into a modern tradition. Judases are made of papier-mâché and often resemble well-known political figures disliked by Mexicans. The dolls are blown up with fireworks, and the limbs are collected by kids as souvenirs.
Easter in Mexico is a great feast of joy celebrated not only by Easter masses or family gatherings but also with street parties that often feature firework displays, local foods, dance, and other festivities.
Find hotels and airbnbs near Semana Santa & Pascua (Easter) (Map)