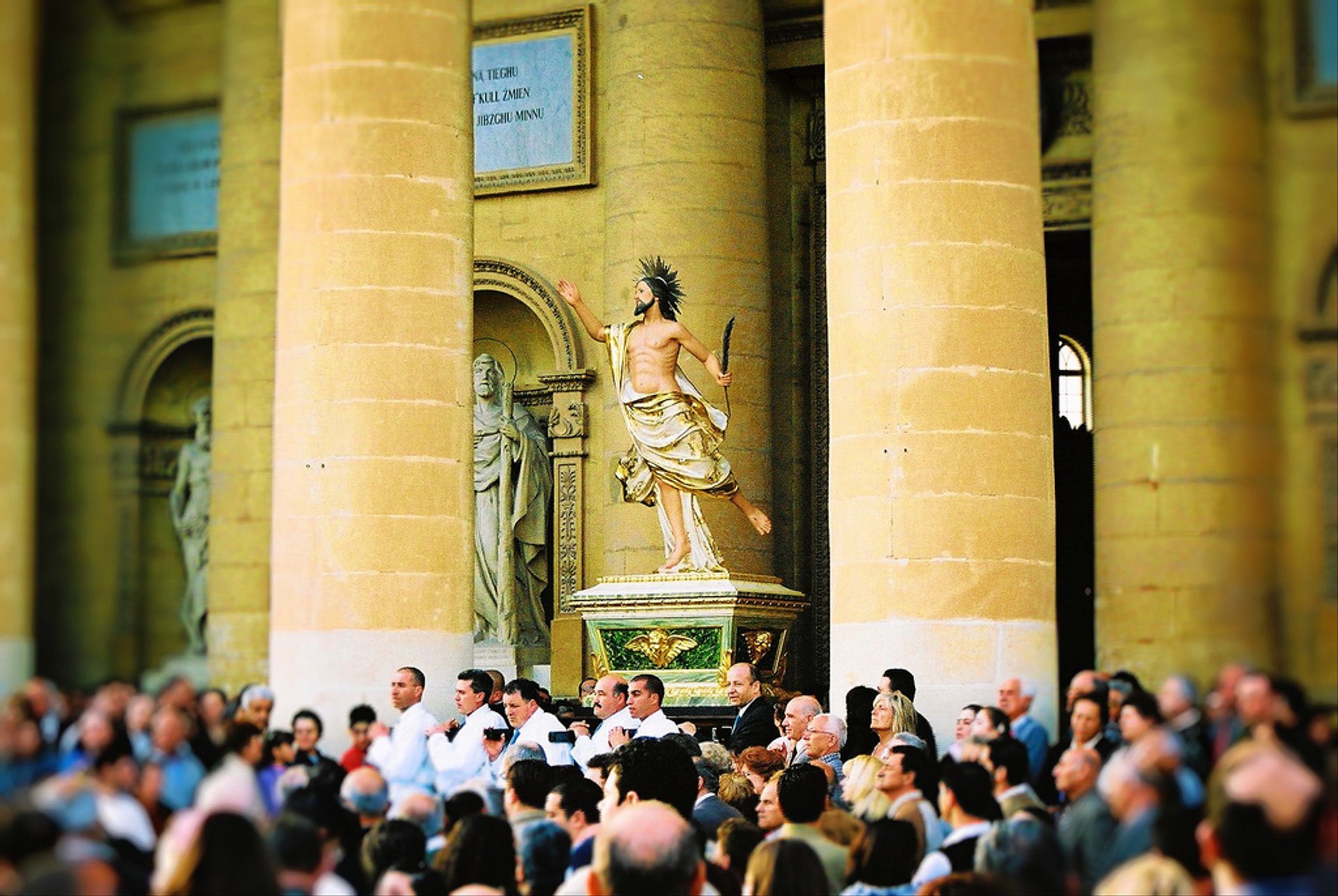 Street processions, marching bands, bell ringing, pageants, statue carrying, and passion plays... It's Holy Easter in Malta! It may even be busier than Christmas for its sheer organisation. As many Maltese people are very religious, in most churches one can find believers who gather in large numbers to commemorate the passion, death, and resurrection of Jesus Christ.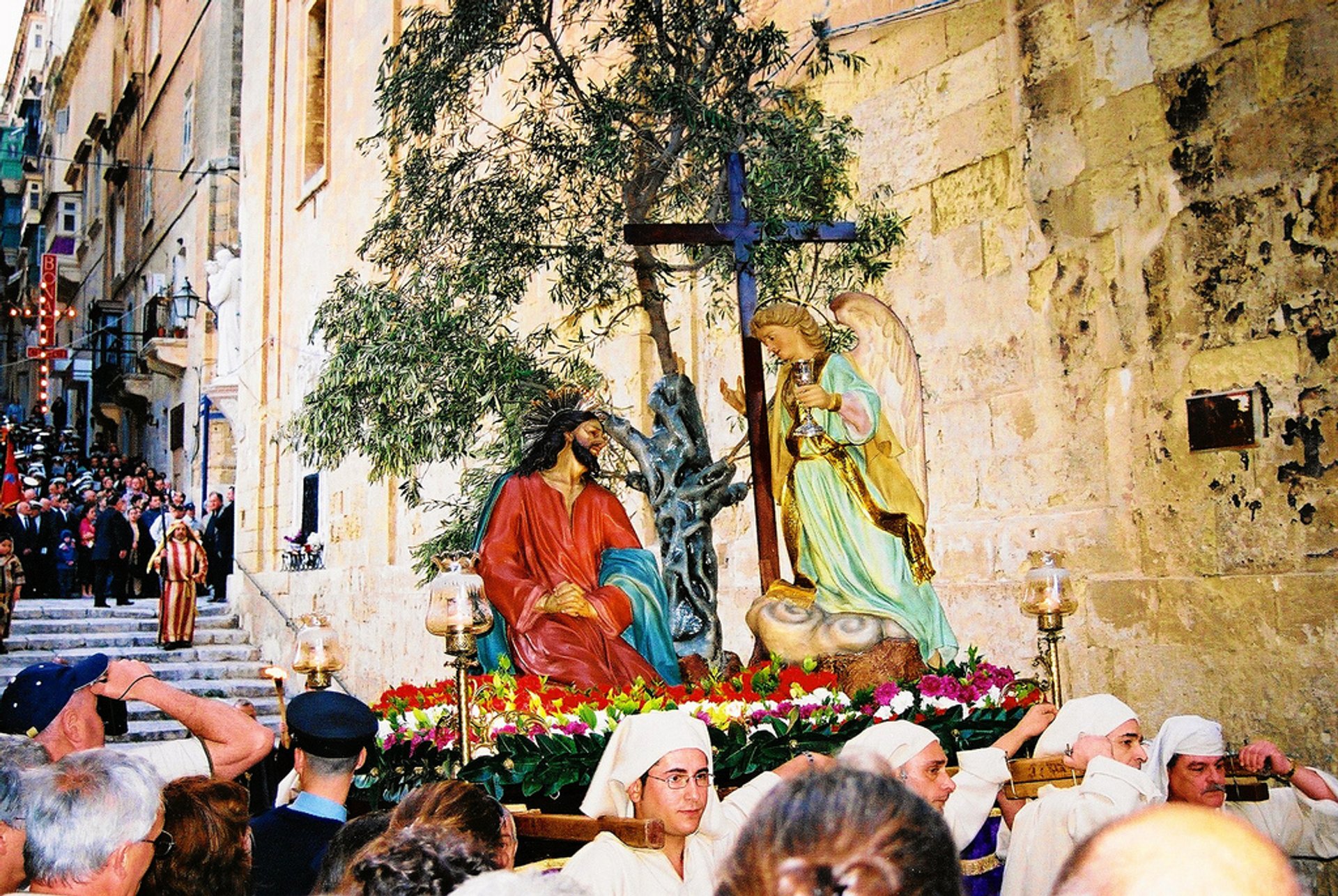 Holy Week in Malta starts on the Friday preceding Good Friday with the colemn procession when the statue of Our Lady of Sorrows is carried across Valletta and other towns.
Malta continues to celebrate on Palm Sunday when palm leaves and olive branches are blessed in churches, but the main festivities pick up during the Easter Triduum—Maundy Thursday, Good Friday, and Easter Sunday. On Maundy Thursday the Maltese people traditionally make the 'seven visits' (visits to seven different churches to pay homage to the Altars of Repose). On Good Friday various towns and villages honour the Passion of Christ with a solemn procession of statues in which participants are dressed as biblical characters; some participants include men bearing a cross and sometimes dragging chains as well tied to their bare feet, as an act of faith or penance. The procession in Zebbug with horses and colorful costumes attracts many visitors with its extravagance.
The peak of the holiday is Easter Sunday when the morning ringing of church bells announces the Resurrection of Christ. Traditionally, all events are held in churches with the following processions along the streets accompanied by bands playing celebratory tunes. In Gozo, the village of Xaghra is home to Gozo Easter Festival with folk singing, dancing and traditional Maltese food.All over Malta this day is celebrated with a special family lunch. People visit relatives and friends and exchange good wishes and small presents. Traditionally children are given chocolate-coated Easter eggs and a 'figolla'—an almond-filled pastry in the shape of a rabbit, lamb, fish, or heart covered in sugar icing.
Holy Week & Easter Featured in