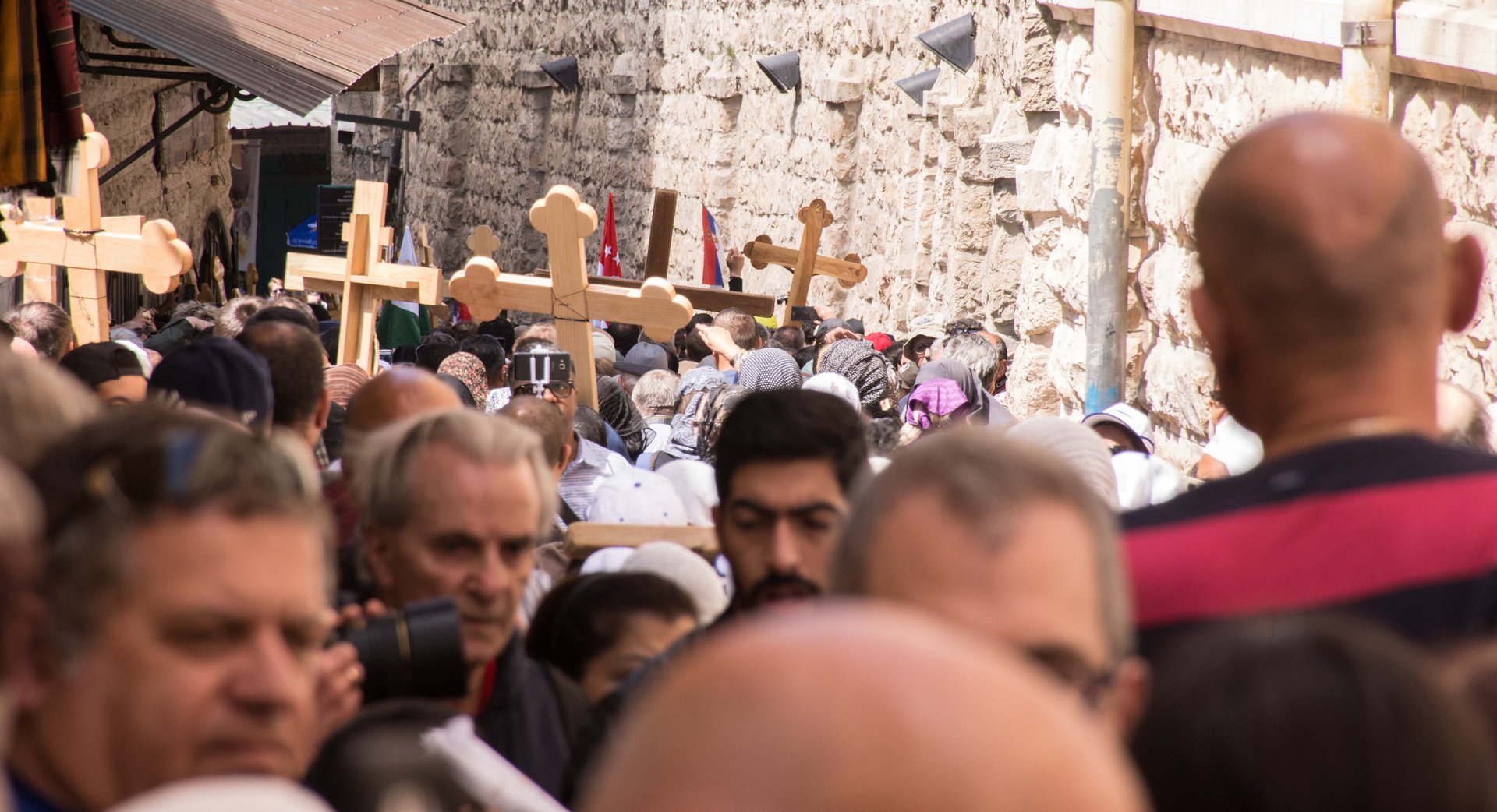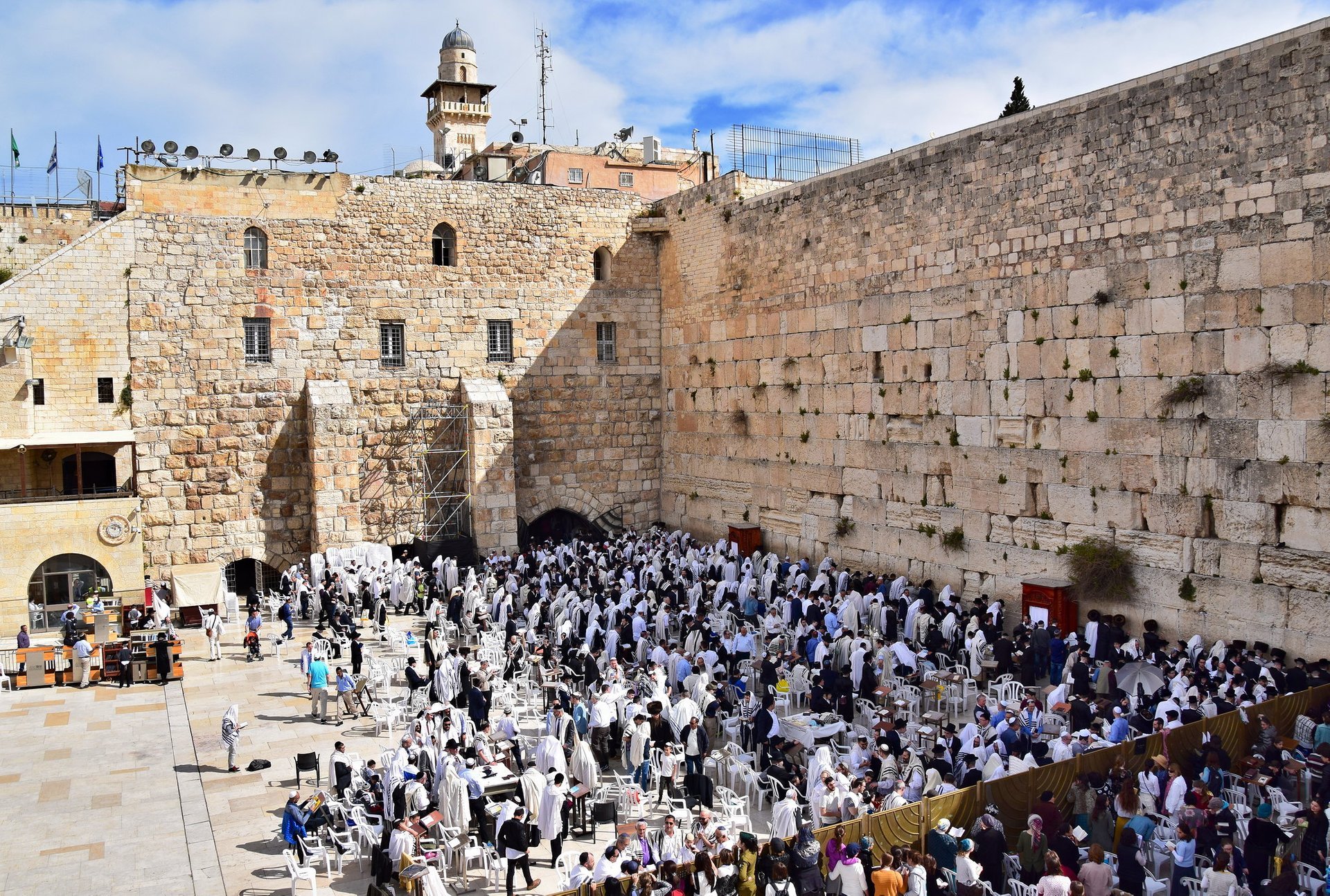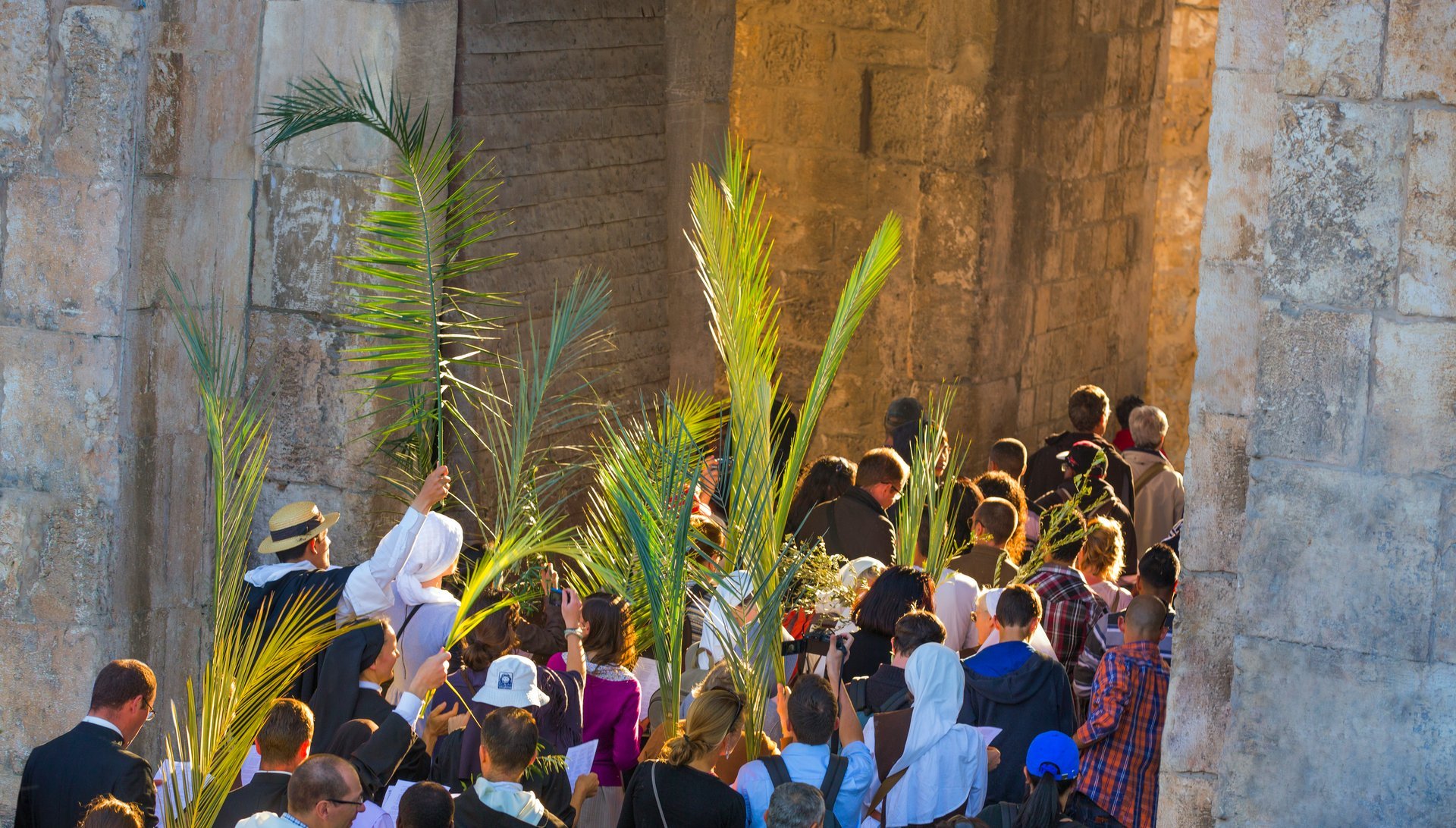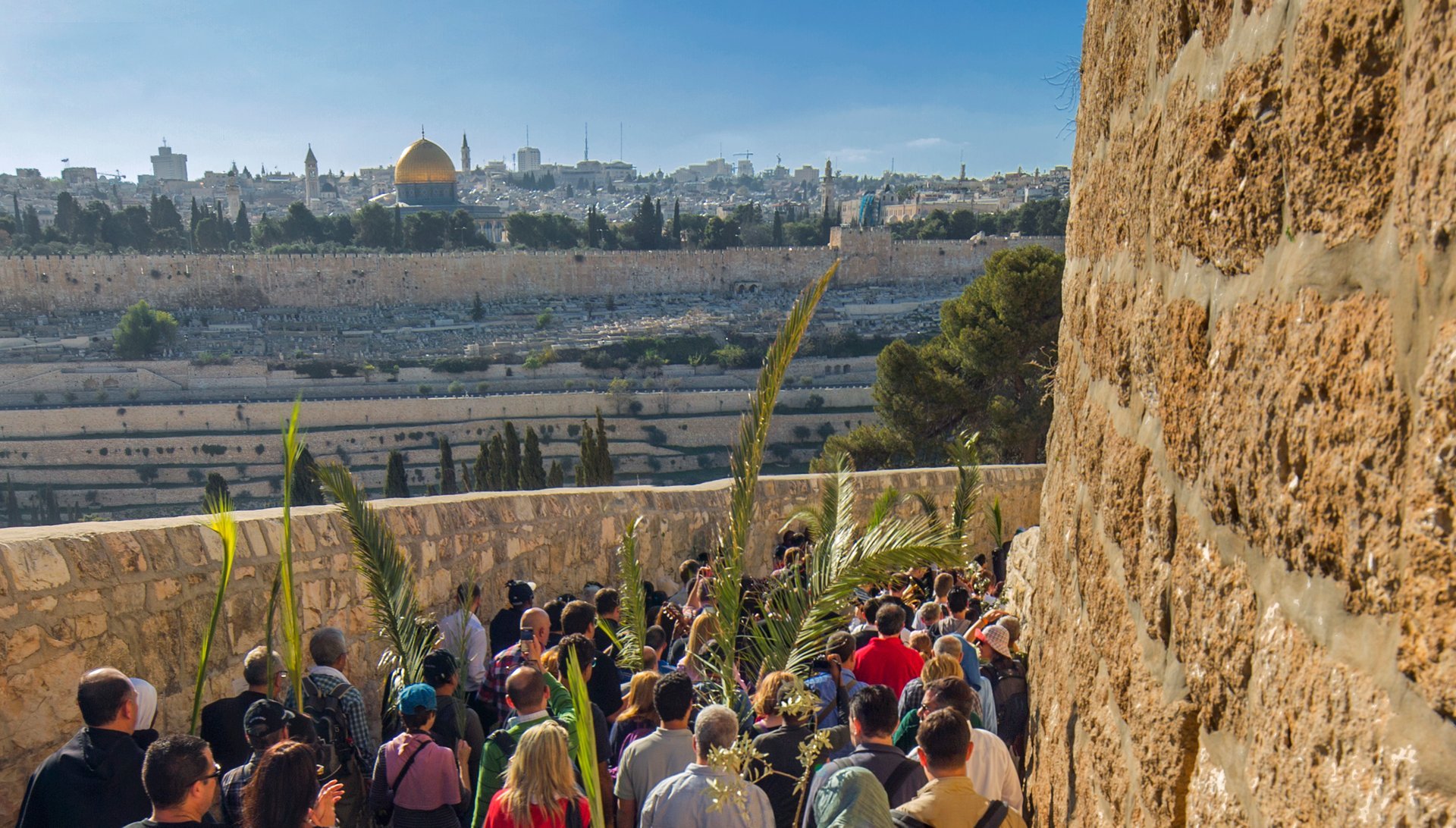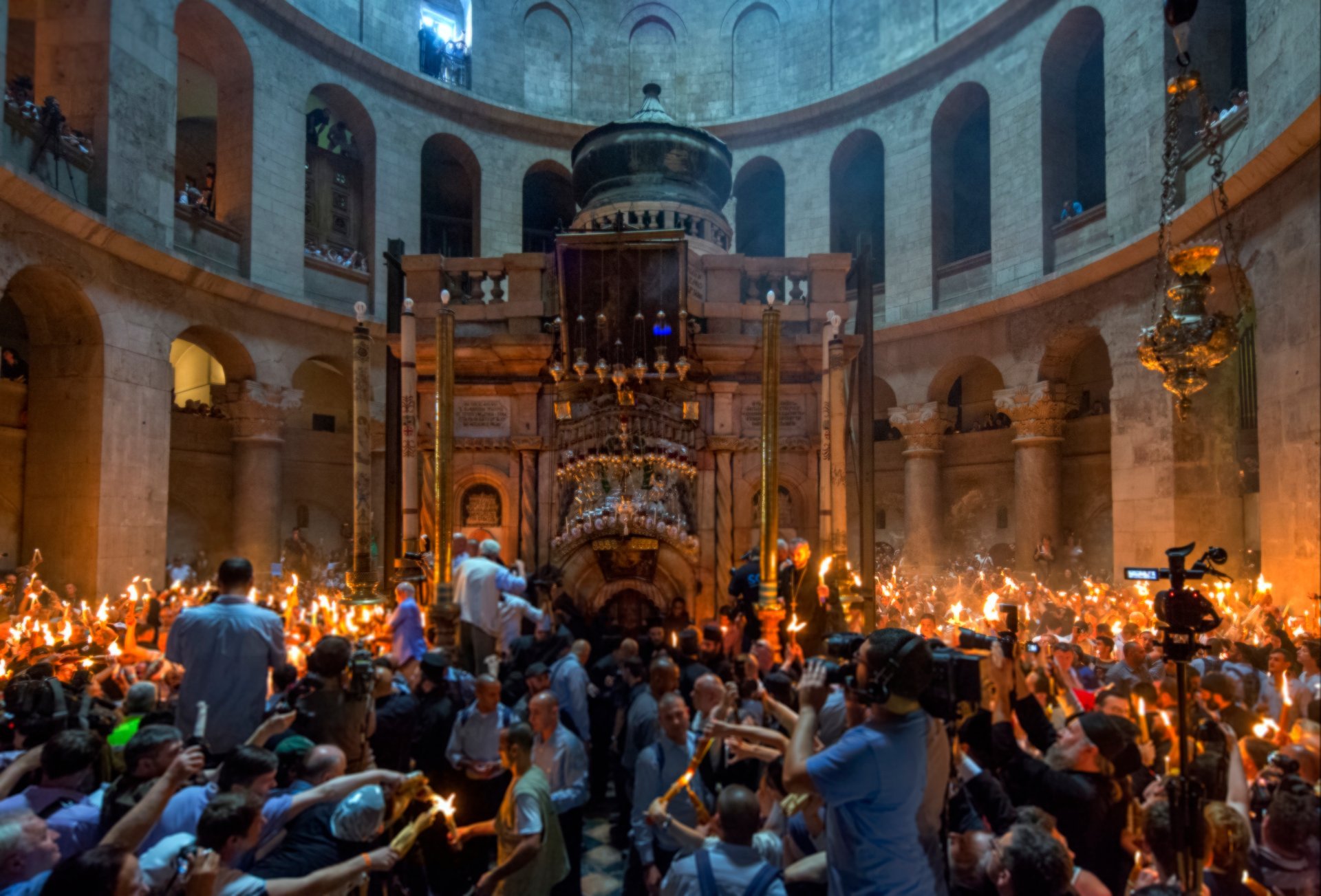 While millions of Jews celebrate Passover (Pessach), thousands of pilgrims flock to the Holy Land for the most important week in the Christian calendar. It's the most iconic place to commemorate the last days of Jesus' life which he spent in Jerusalem. The central days of the Holy Week are Palm Sunday, Good Friday, Holy Saturday, and the culmination falls on Easter Sunday. Jerusalem hosts a Holy Week for both Catholic and Orthodox communities. The celebrations are quite similar, however, there are differences in rituals as well as dates.
Palm Sunday
The official beginning of the celebration falls on Palm Sunday on the respective date for each confession—the day when Jesus entered Jerusalem on a donkey and was hailed with the palm leaves. This triumphant entry to the city is reenacted in the afternoon after the morning Mass. Thousands take part in the palm procession to the Mount of Olives. Typically the route of procession passes by the Church of All Nations, Saint Anne Church, St. Steven's Gate also known as the Lions Gate, the Old City, and the Via Dolorosa. On the way, pilgrims pray and sing religious songs in all languages.
Good Friday
On Good Friday the Old City is packed with pilgrims eager to follow Jesus's steps up to Golgotha where he was crucified. The procession called The Way of the Cross starts at 11:30 am departing from Station I on the Via Dolorosa It's highly recommended to come early if you want to see the details. However, be prepared for the crowds and don't forget about good manners. Some pilgrims act outrageously trying to pave their way for themselves. But this is a solemn procession—no room for impatience.
In the evening of Good Friday, believers reenact the burial of Christ, taking the body into the tomb at the Basilica of the Holy Sepulchre.
Holy Fire on Holy Saturday
While elsewhere, Holy Saturday might not bear a particular significance, in Jerusalem's Orthodox community it's a highly anticipated day. Again, thousands of Christians from all over the world gather in the Church of Holy Sepulchre to witness a miraculous ceremony of the Holy Fire that takes place on the Saturday before Orthodox Easter. The light is supposed to come from Christ's tomb to miraculously lit up two large candles. Then the Patriarch lits a candle and spreads the Holy Fire to the entire congregation.
Easter Sunday
Easter Sunday brings the joy of the Resurrection of Christ. This day is marked with grand masses and overwhelming joy (sometimes also the tears of joy) might be seen in the eyes of religious Christians. They surely will remember the Holy Week lived through amidst the original settings of Jerusalem.
Find hotels and airbnbs near Holy Week & Easter (Map)