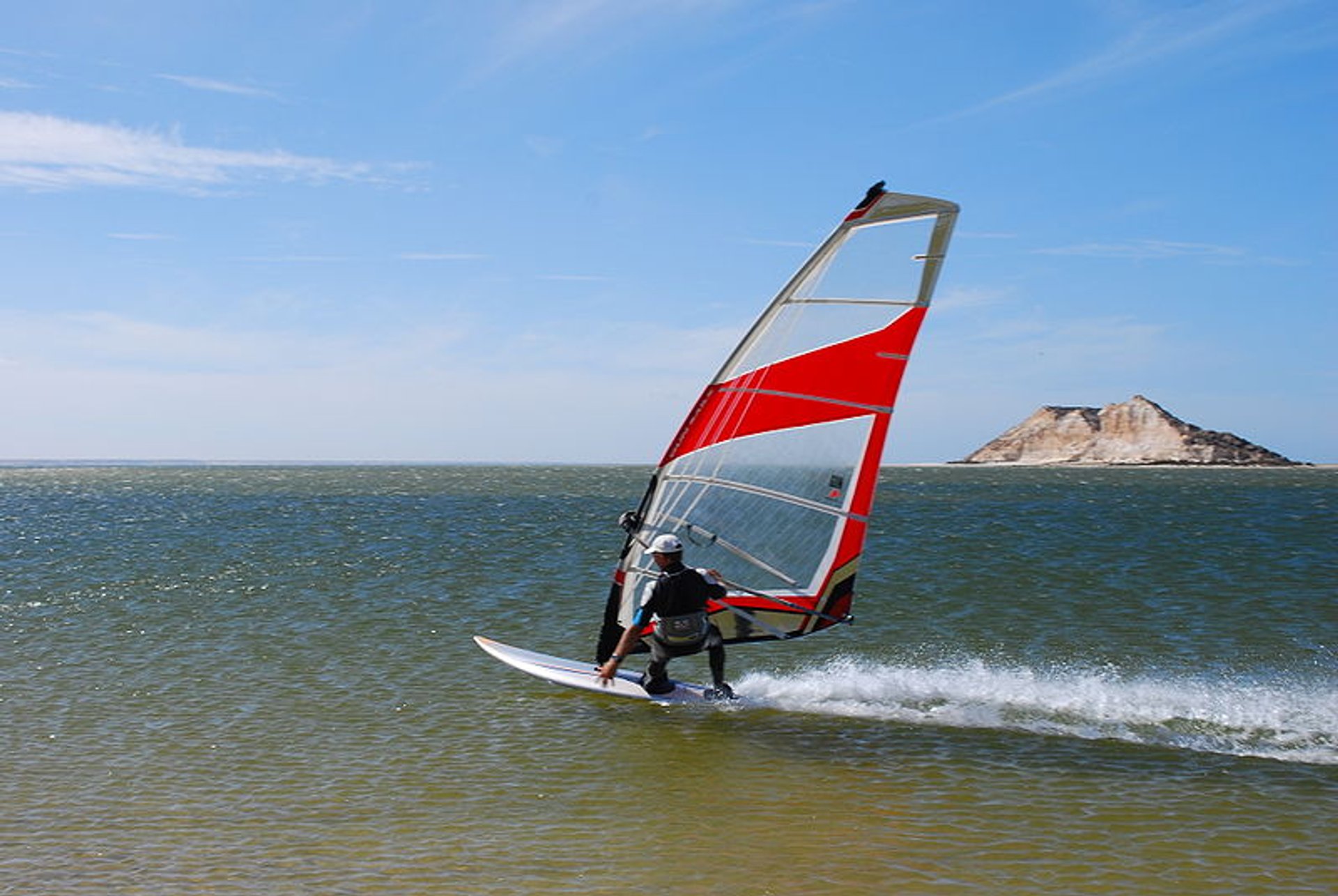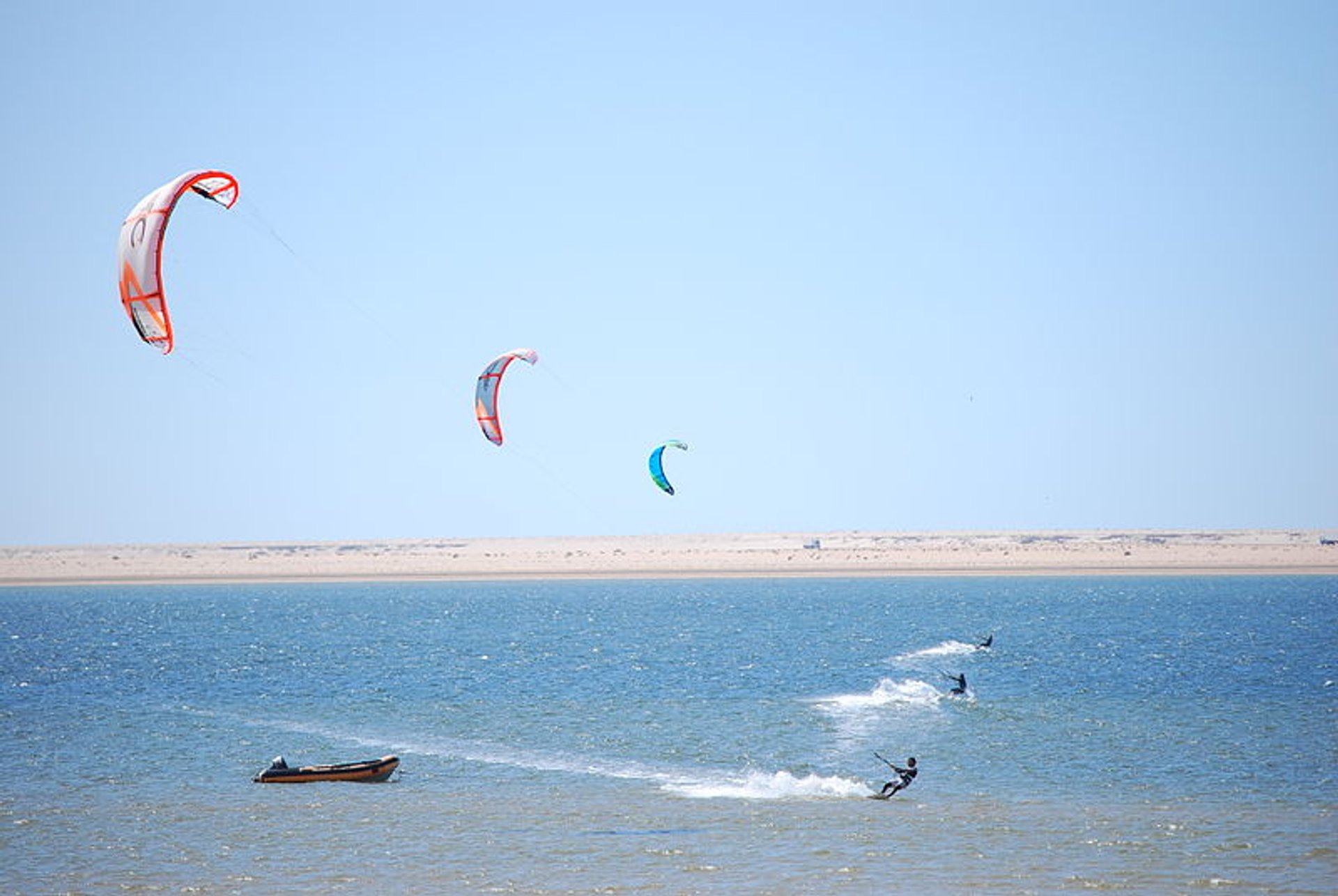 Nomadz | Windsurfer in Dakhla
See accommodations nearby
Strong Atlantic winds, temperate climate, and extensive coastline make Morocco an excellent destination for windsurfers and kitesurfers. Since the country sits between the North African Desert and the Azores, it's exposed to north-easterly trade wind all year round, but especially during the summer months. Starting from Essaouria region and moving south, strong thermal winds blow the strongest from July until August. The wind is usually consistent throughout the whole season from April until November.
Morocco can be very hot during the summer, but thanks to Atlantic breeze Essaouira enjoys moderate temperatures of about 20°C (68 °F). It also has a lot of facilities focused on wind sports. Essaouira, often called the wind capital of Africa, is equally famous for windsurfing and kitesurfing and attract beginners, intermediates, and advanced riders. A large sandy beach features several rentals and schools. If it gets too crowded, it's possible to move south to nearby Sidi Kaouki or north to Moulay Bouzerktoune.
Oualidia also has a rental station and school by the lagoon. Azemmour beach, between Casablanca and Essaouira, has a few surf schools and rentals too.
Dakhla, located in the south next to Western Sahara, is an excellent spot with consistent winds. Beginners will appreciate a sheltered lagoon with flat water, while experienced riders enjoy the Atlantic swell. The area has many surfer camps. Agadir also boasts excellent recreational opportunities and offers excellent kitesurfing and windsurfing.
Find hotels and airbnbs near Kitesurfing and Windsurfing (Map)