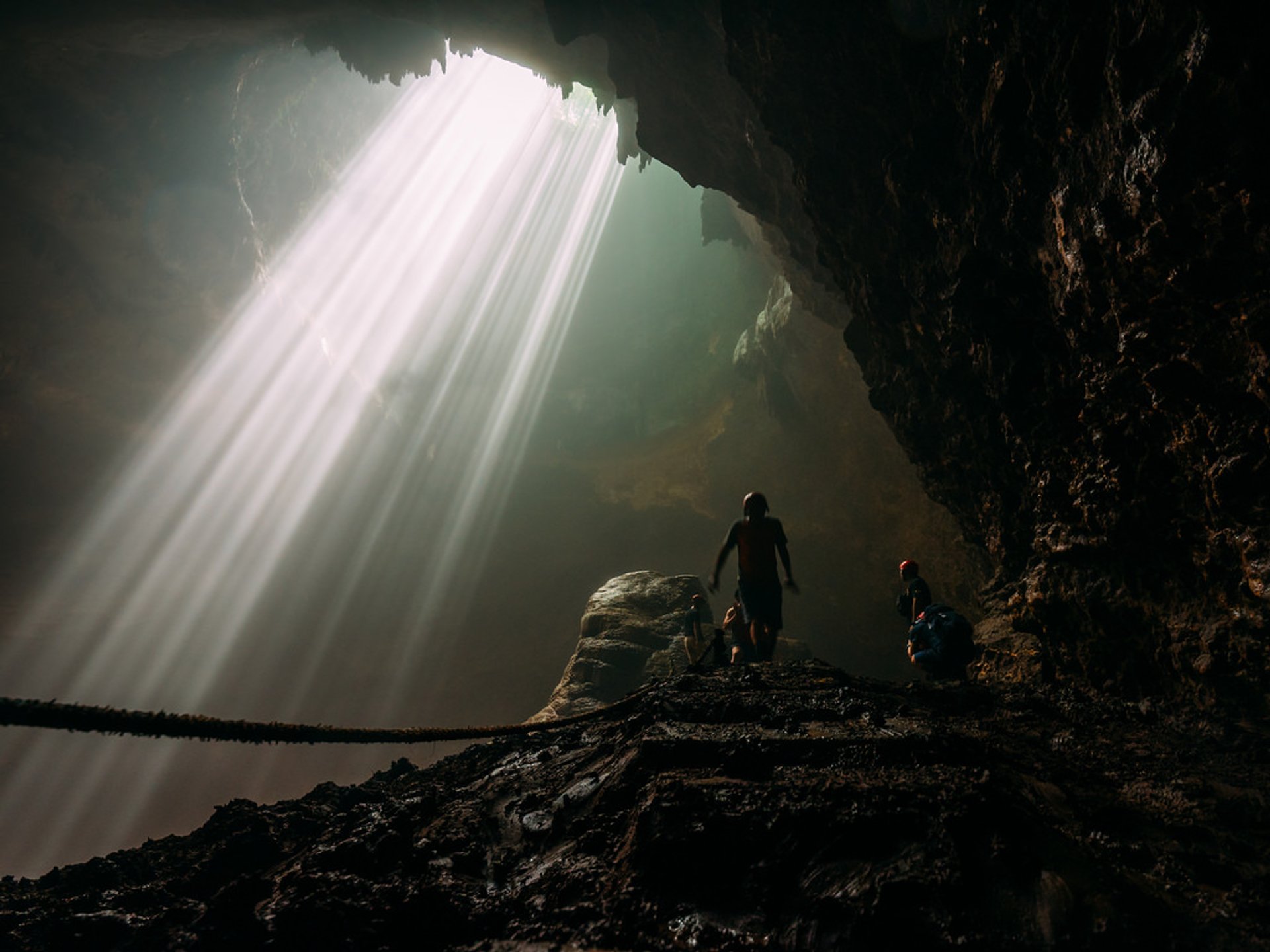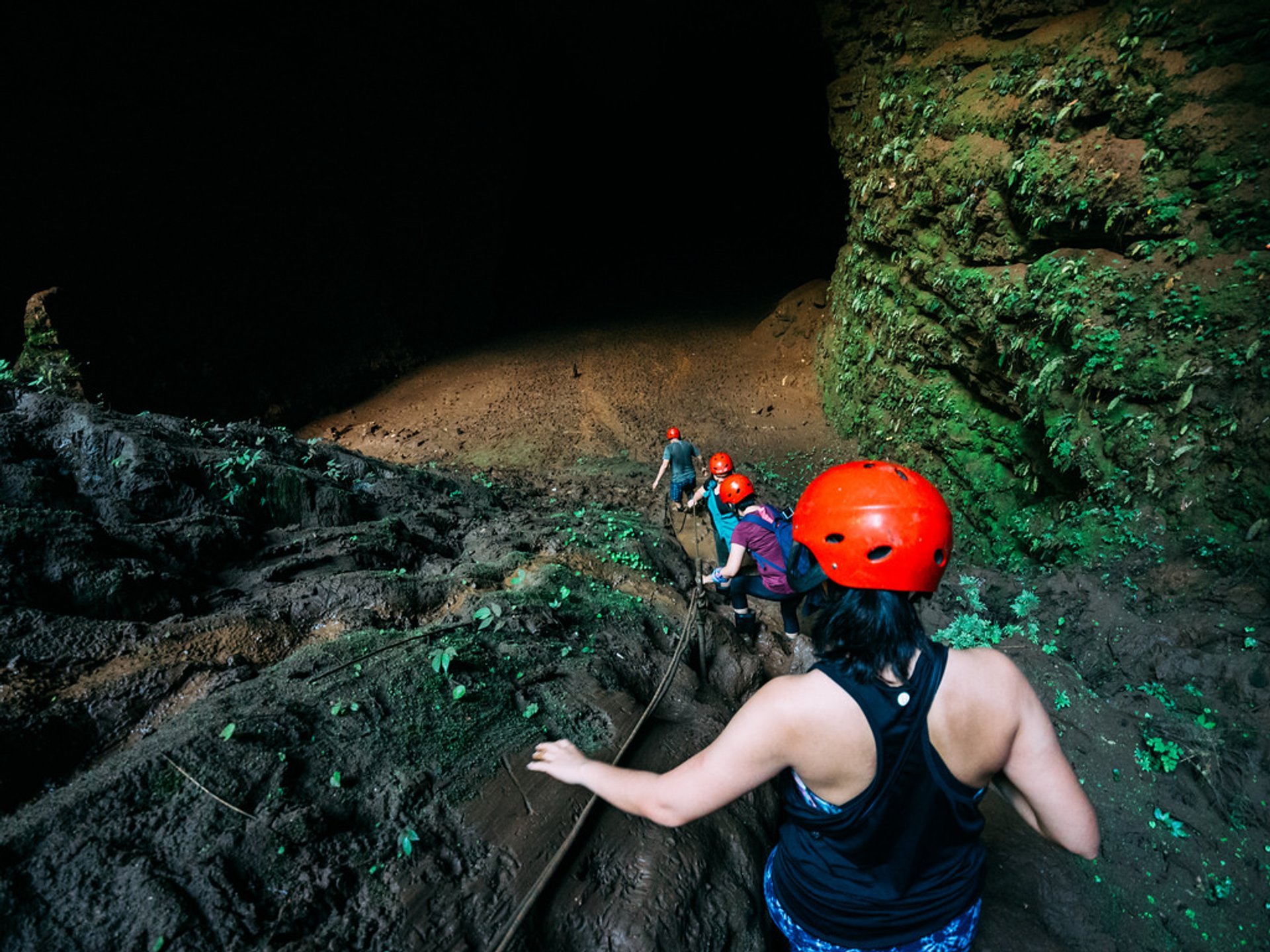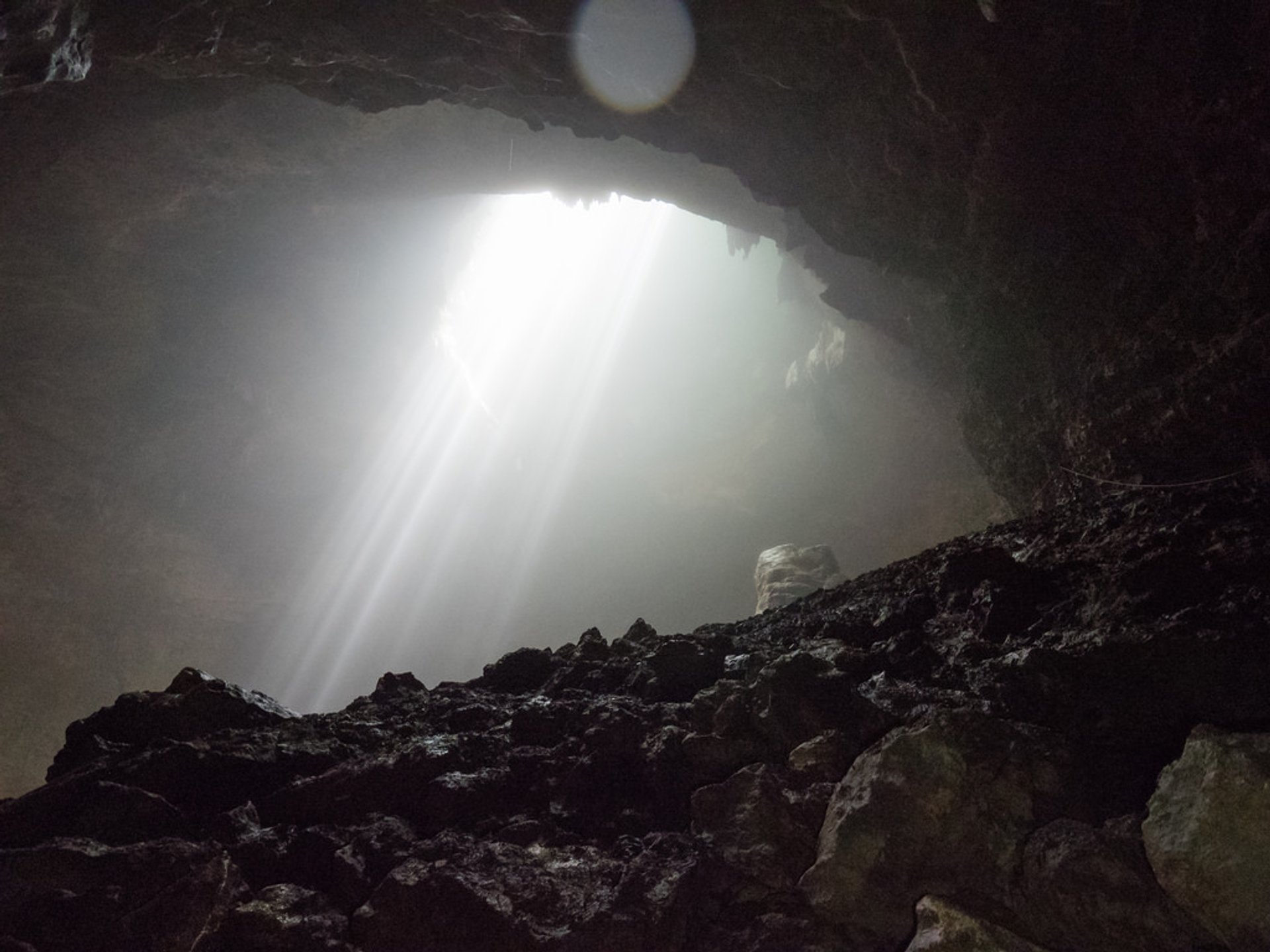 The Jomblang Cave is located near Pacarrejo village, in the Semanu region. It is one of more than 300 caves in this area with a depth of 80 m. In order to see the famous light, you must visit the cave no later than 10 am.
A professional crew will lower you down 60 m into the cave with rappelling equipment. Once in the cave, you will discover the tunnel connecting this cave with another cave named Grubug, which has a depth of 120 m. This is where you will see the divine light. The entire caving experience might take up to 8 hours.
The dry summer season from May to September is the best time to marvel at the heaven light inside the cave.
Find hotels and airbnbs near Heaven Light (Jomblang Cave) (Map)