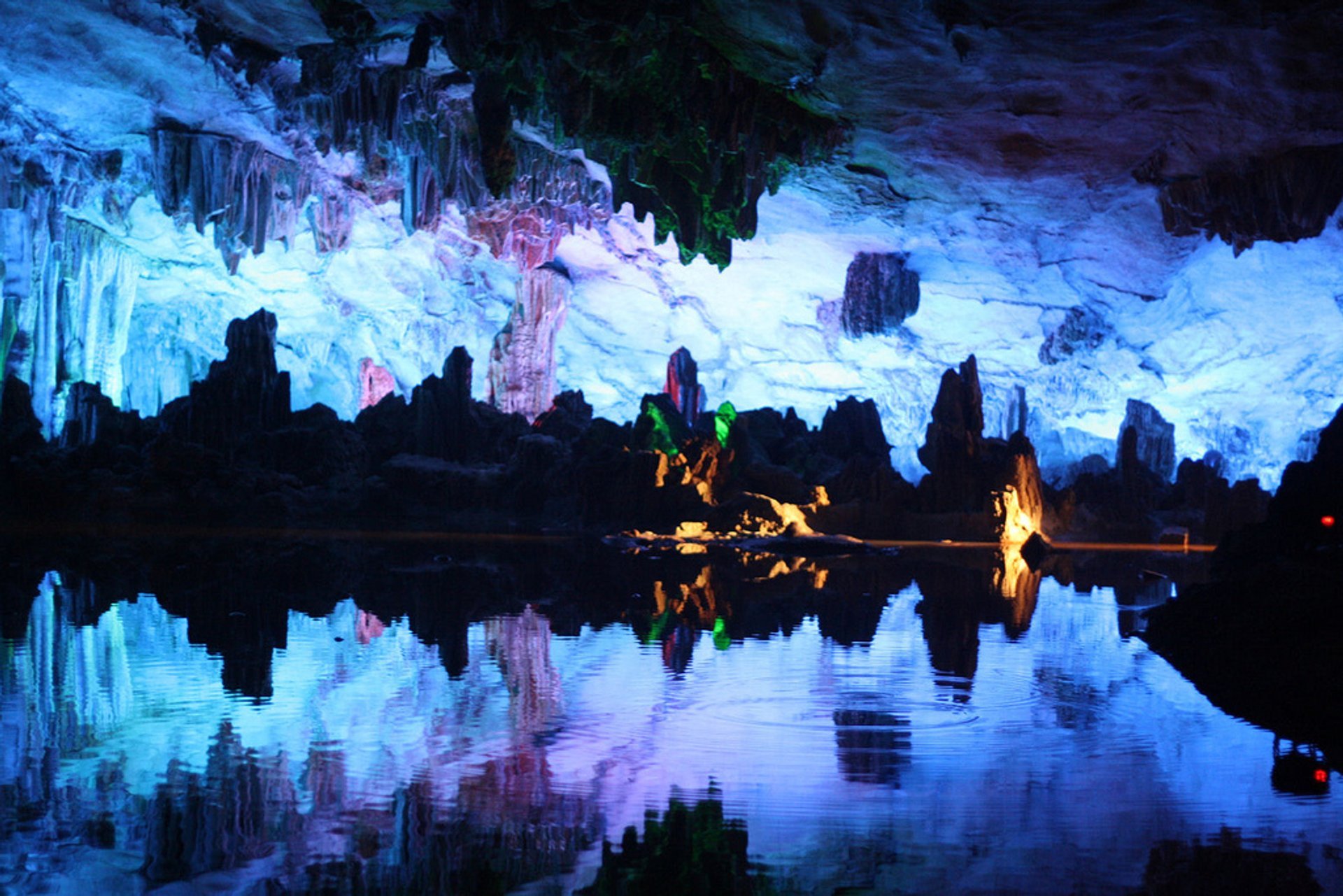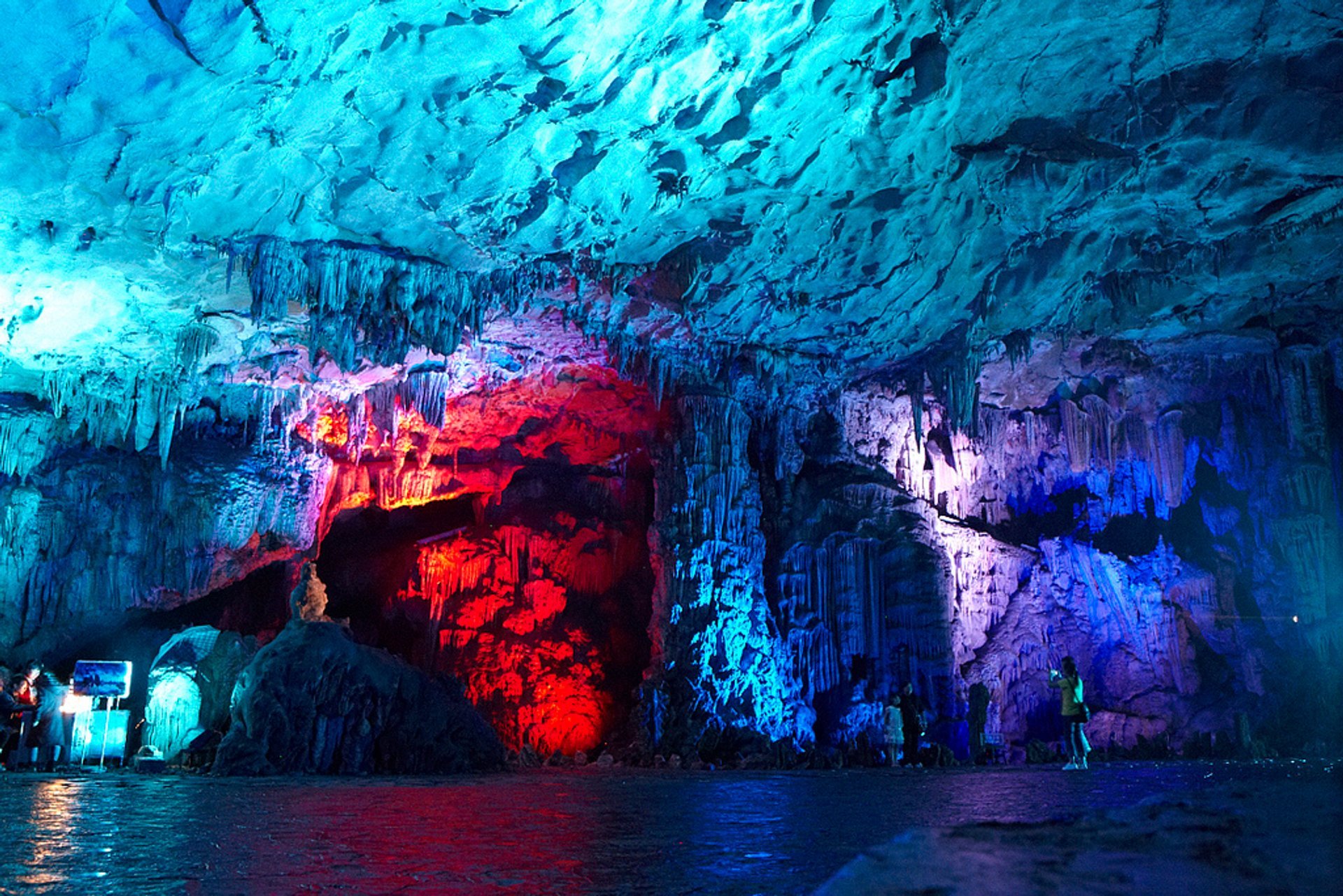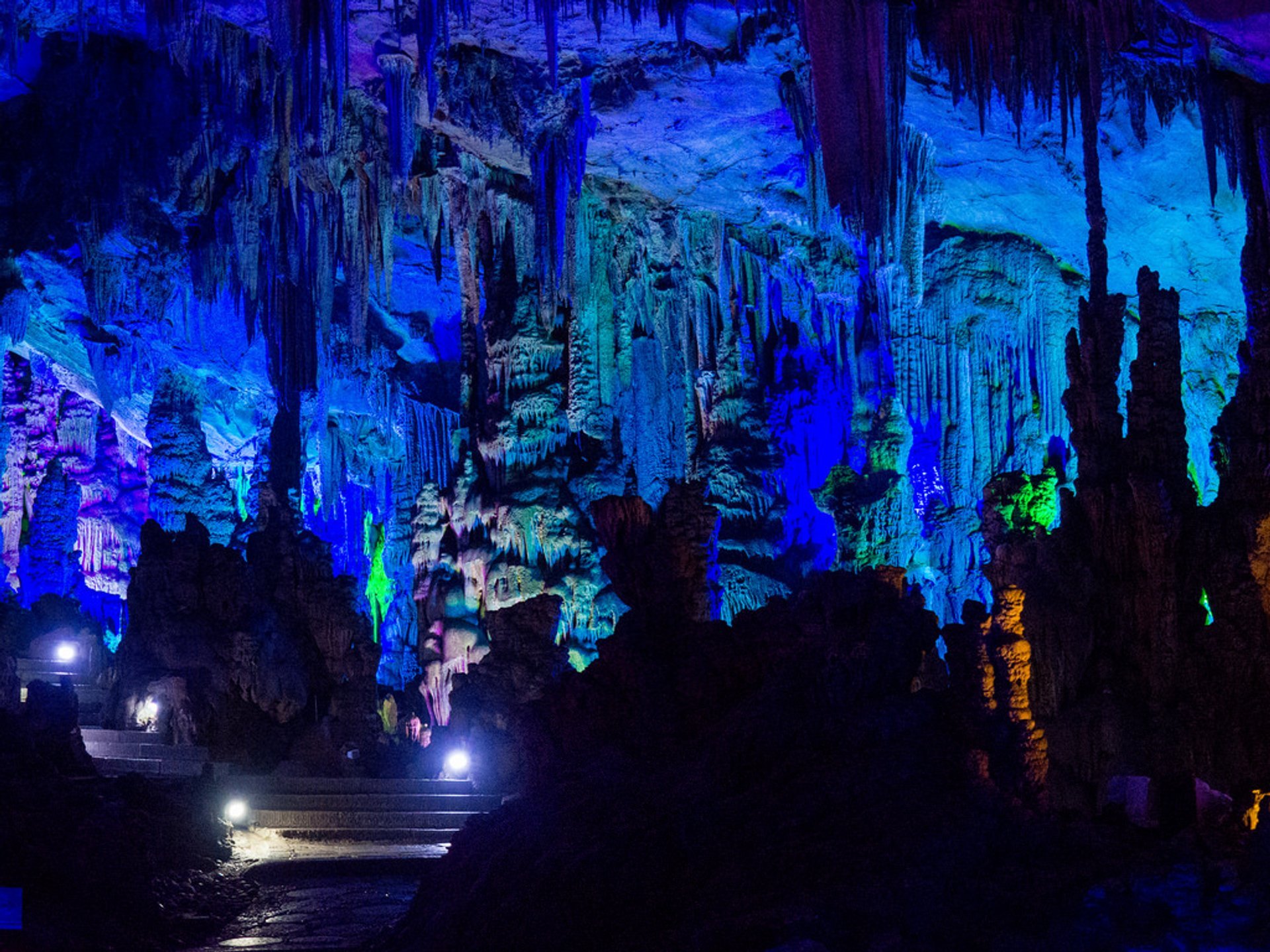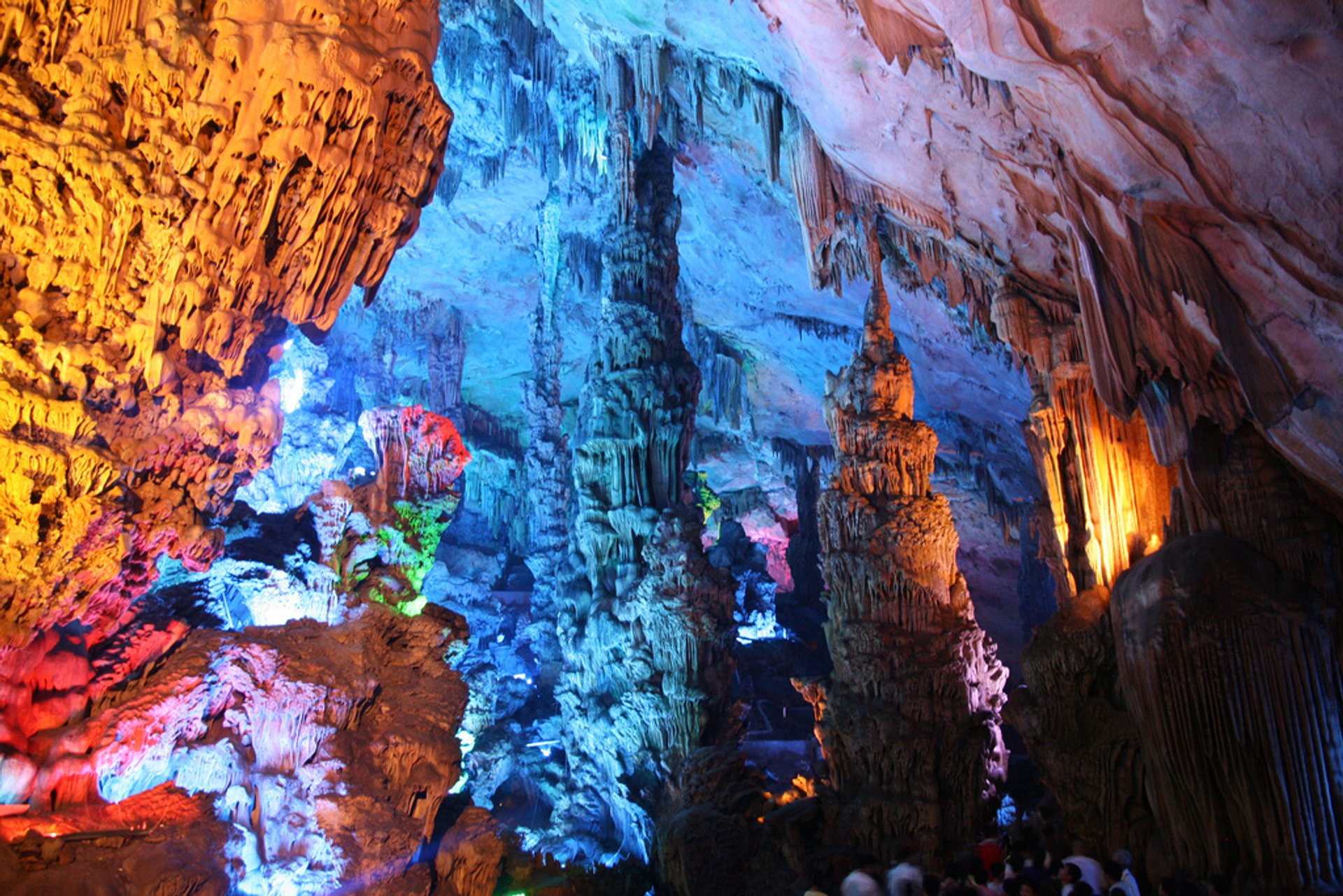 Known as one of the top four tourist sites in the town, the Reed Flute Cave got its name from the unique type of reed which grows outside and can be turned into melodious flutes.
The cave is situated in Lujia Village and represents a stalagmite, stalactite, and rock formation depository, illuminated with bright coloured lights. Its fascinating gallery of natural sculptures looks more like a 240 meter long blazing underground palace. Every limestone formation has its poetic Chinese name, such as the Virgin Forest, the Flower Mountain, or the Crystal Palace. Many of them have been compared to distinct shapes of natural images and mythological creatures. Moreover, inside the cave, you will find more than 70 ink-inscriptions which can be dated back as far as 792 AD.
One trip to the cave lasts about an hour. You enter it and go through a U-shaped sight-seeing route to enjoy various locations. After that, you exit it from another cave quite close to the entrance.
Find hotels and airbnbs near Reed Flute Cave (Map)