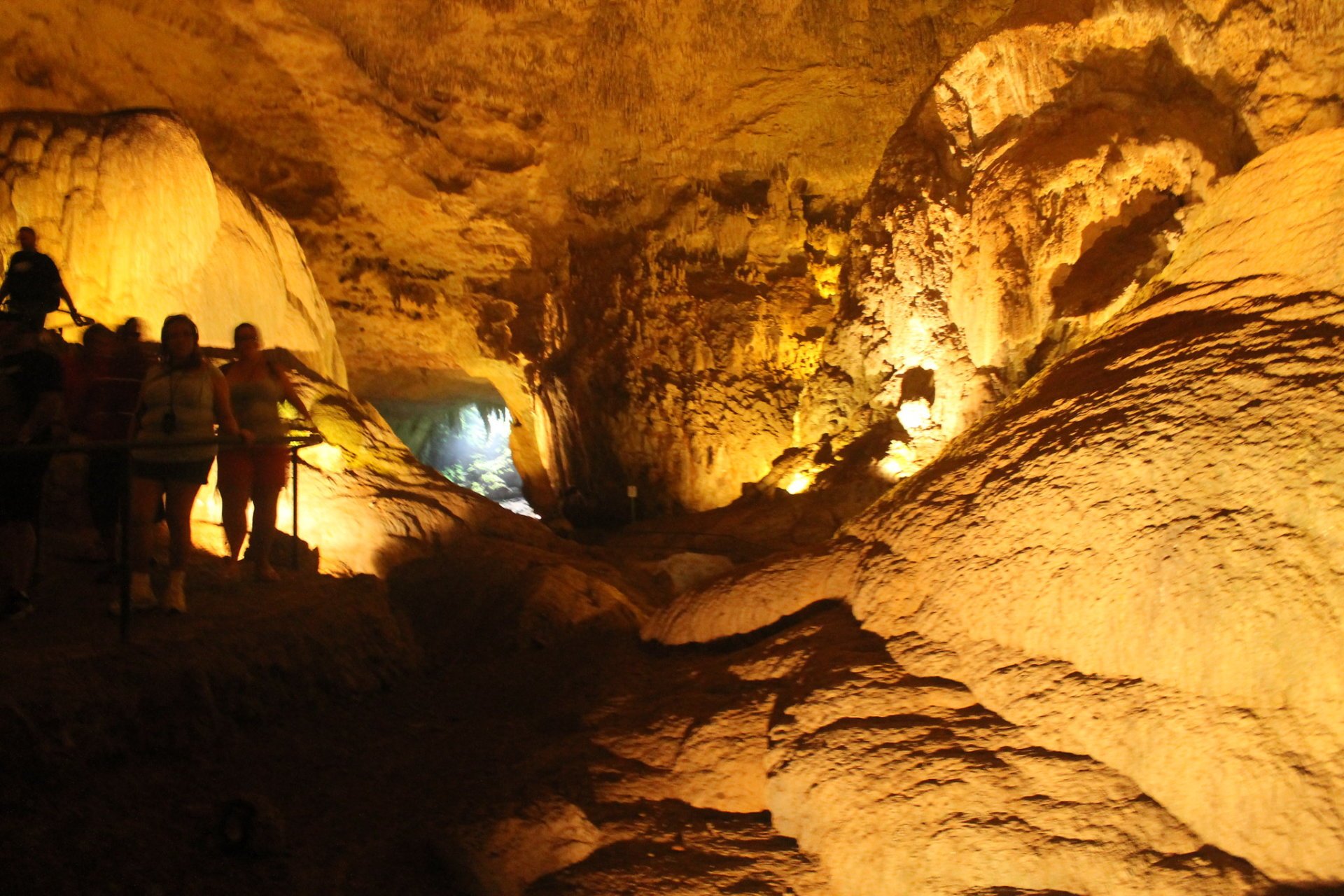 Rio Camuy Cave Park (Parque Nacional de las Cavernas del Río Camuy) is a natural wonder of Puerto Rico. One of the largest cave networks in the world also features the third-largest underground river (Río Camuy), which is over 45 million years old.
Photos can't describe the beauty of this place, where some caverns boast impressive 170-ft (50-m) ceilings. The park, which is located between Camuy, Hatillo, and Lares in northwestern Puerto Rico, is open year-round. However, it's best to visit it during the dry season from December to May. In case of heavy rains, tours often get canceled and the park becomes temporarily out of bounds to the public because of the flooding hazard.
The two-hour tour to Camuy River Cave Park starts with a trolley ride down the mountainside. At the entrance to the cavern, the trolley stops, and the tour continues on foot. The highlights of the 300-acre park include Clara Cavern, Sumidero de Empalme (Empalme Sinkhole), and the largest stalagmite in Puerto Rico.
The park is open from Wednesday to Sunday from 8 am until 4:30 pm. Tickets are $18 for adults, and $12 for children under 12. Reservations are required.
Find hotels and airbnbs near Rio Camuy Caves (Cavernas de Camuy) (Map)