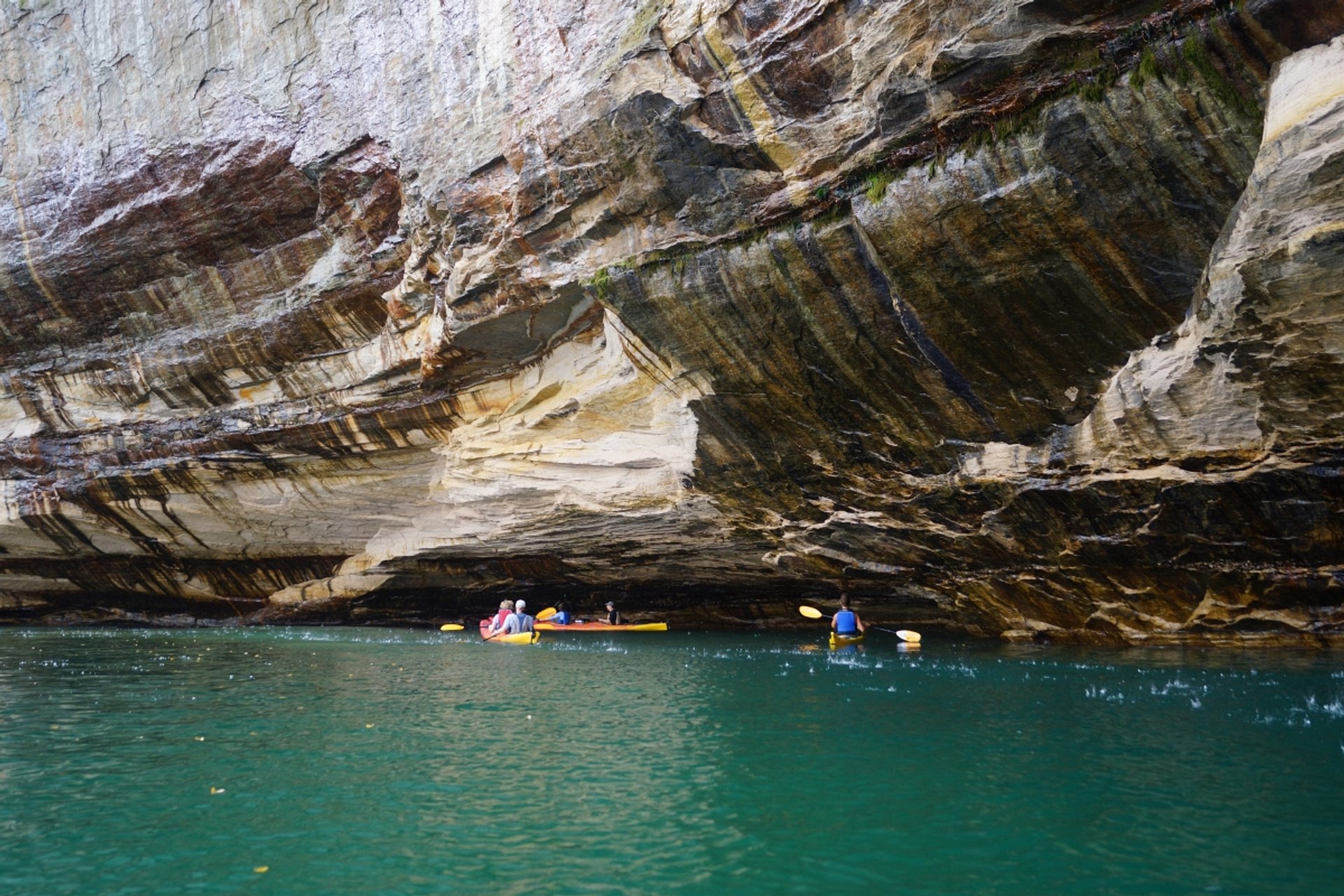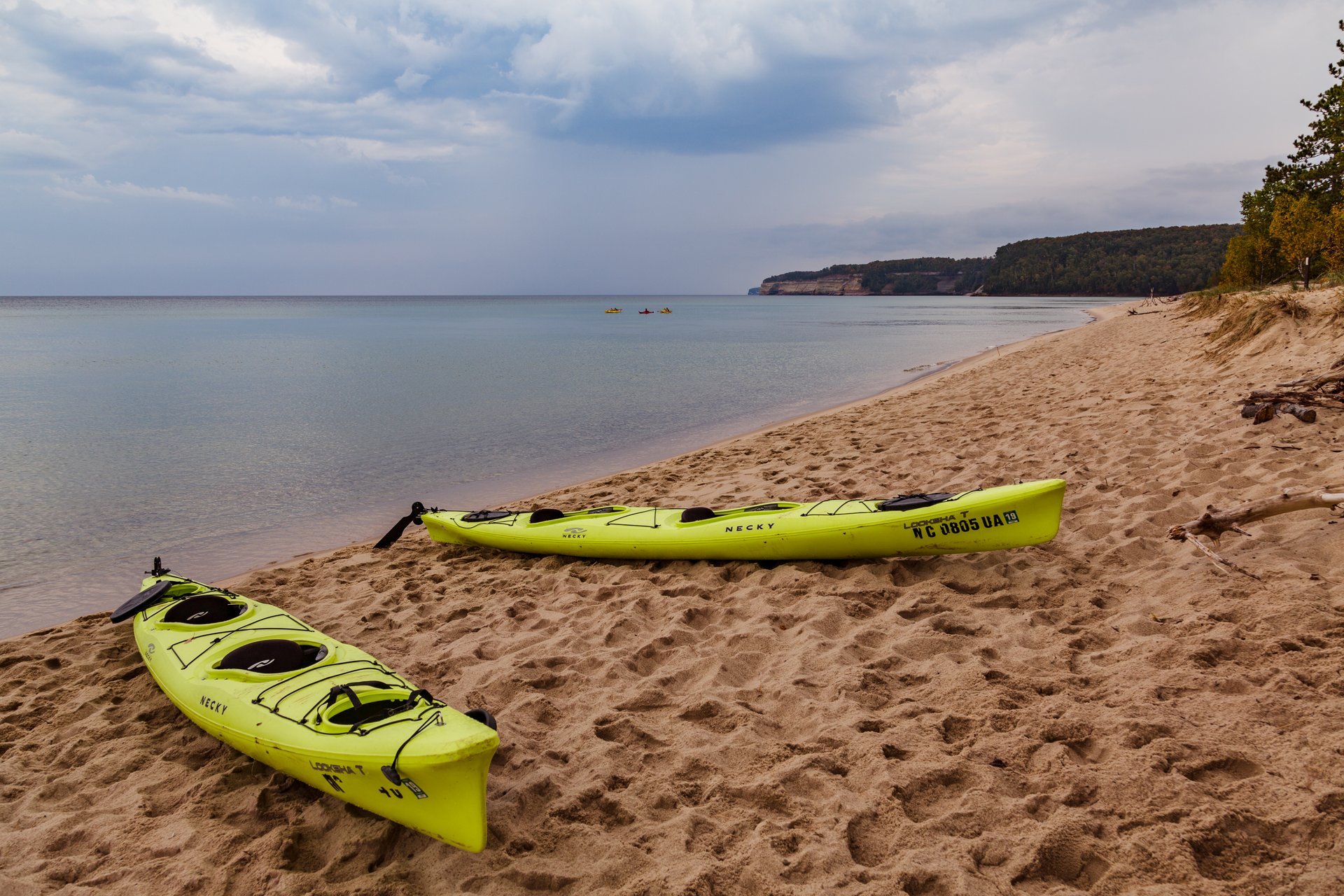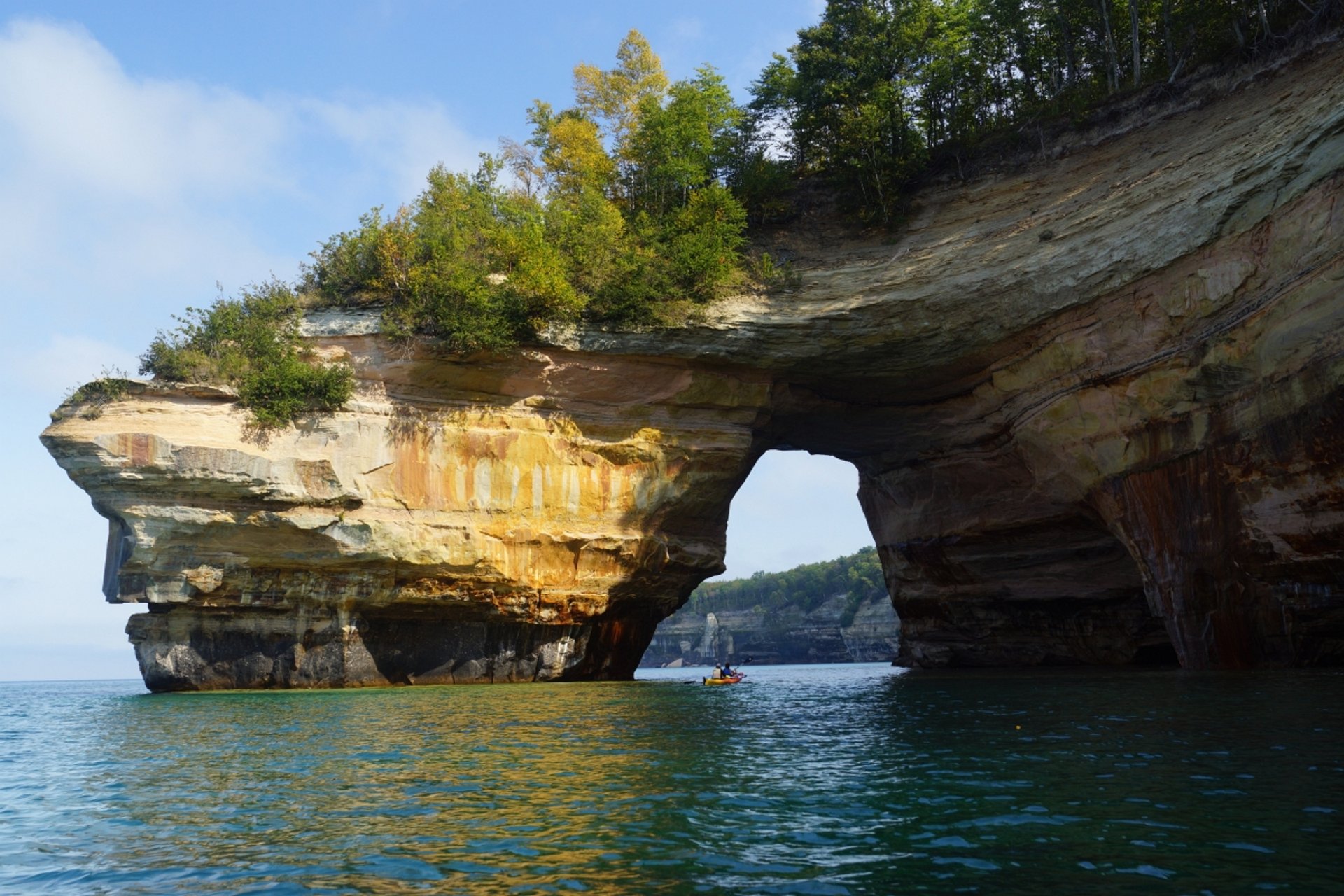 Pictured Rocks National Lakeshore is located along the south shore of Lake Superior in Upper Michigan's Peninsula. Dramatic multicolored cliffs attract thousands of visitors and are among the most photographed sites of the state. The most famous sandstone formations are Miners Castle and Chapel Rock. The best way to explore the 60-meter (200-foot) cliffs is to get up close on a kayak. Boating and kayaking tours are usually offered from Memorial Day to September.
Most kayaking tours of the central section of Pictured Rocks National Lakeshore start in Miners Beach, Munising. Miners Beach has a parking lot and a spacious sandy beach that is perfect for launching a kayak and relaxing before and after the trip.
Kayakers can enjoy the views of scenic Lake Superior, surrounding forest and the Bridalveil Falls. Then you will pass colorful sandstone cliffs, some of them hanging over you. If you go for some 4.8 km (3 mi) to the east, you can reach Mosquito Beach and explore the caves of the Bloody Chiefs. Several more miles eastwards along the cliffs will take you to the rock arch called Lovers Leap.
Another option to see the cliffs is aboard a 17-meter (56-foot) passenger vessel and launch your kayak from there exploring all the famous spots in one trip. The tour begins at the East Channel of Munising Bay. The boat then holds a course into Lake Superior where kayakers explore Painted Coves. Later on, they are taken back to the shore by the boat.
Find hotels and airbnbs near Pictured Rocks Kayaking (Map)