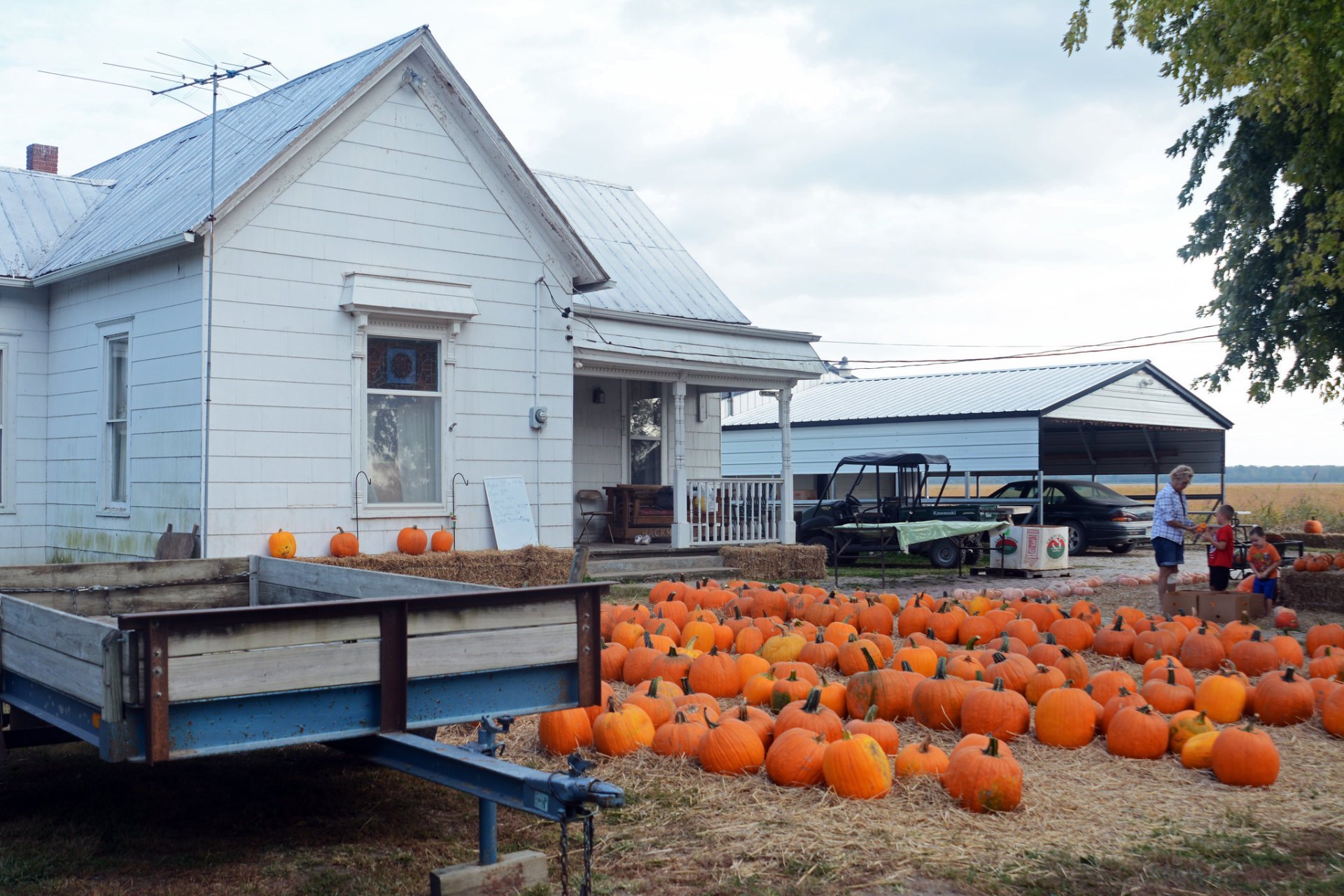 The annual Hartsburg Pumpkin Festival, held over a weekend in mid-October, is a true magnet to the village of Hartsburg, numbering about 130 residents as of the 2021 census. The village is located in Boone County, a part of the Columbia, Missouri Metropolitan Statistical Area. It is famed for its bountiful harvests of disparate fruits and vegetables, with a pumpkin being the king. Since the event's inception in 1991, Hartsburg has also been named "Missouri's Pumpkin Patch."
Yet, Hartsburg Pumpkin Festival is far more than just pumpkins themselves. The jam-packed program of family-friendly events within the festival highlights a parade, which usually opens the festivities, and plenty of live entertainment, including comedy and magic shows and musical performances. The hours of the festival are typically from 9 am through 5 pm. Anyways, for the details and latest changes, please check the event's official website, the link to which is provided in the External Resources below.
Pumpkin Festival in Hartsburg runs thanks to the Hartsburg Pumpkin Festival Committee, composed of volunteers working throughout the year to make it real. Also, note that local landowners provide access to their households within the festive program on a volunteer basis likewise. So, please be respectful of their properties and feelings while festivaling.
As for your stay, you might find some cozy lodgings in the village or elsewhere nearby across Colombia. Discover available options suggested on the accommodations map.
Find hotels and airbnbs near Hartsburg Pumpkin Festival (Map)