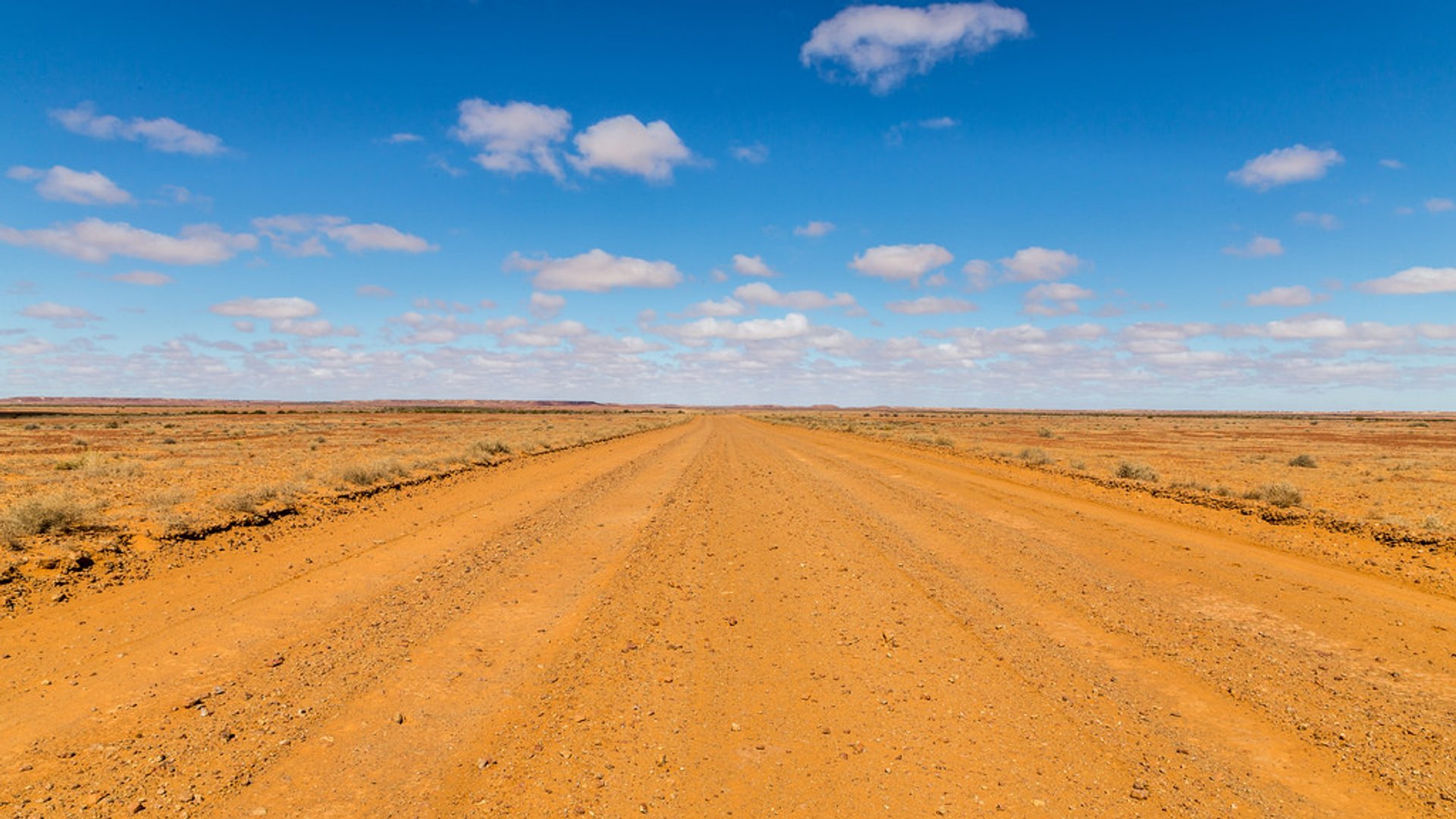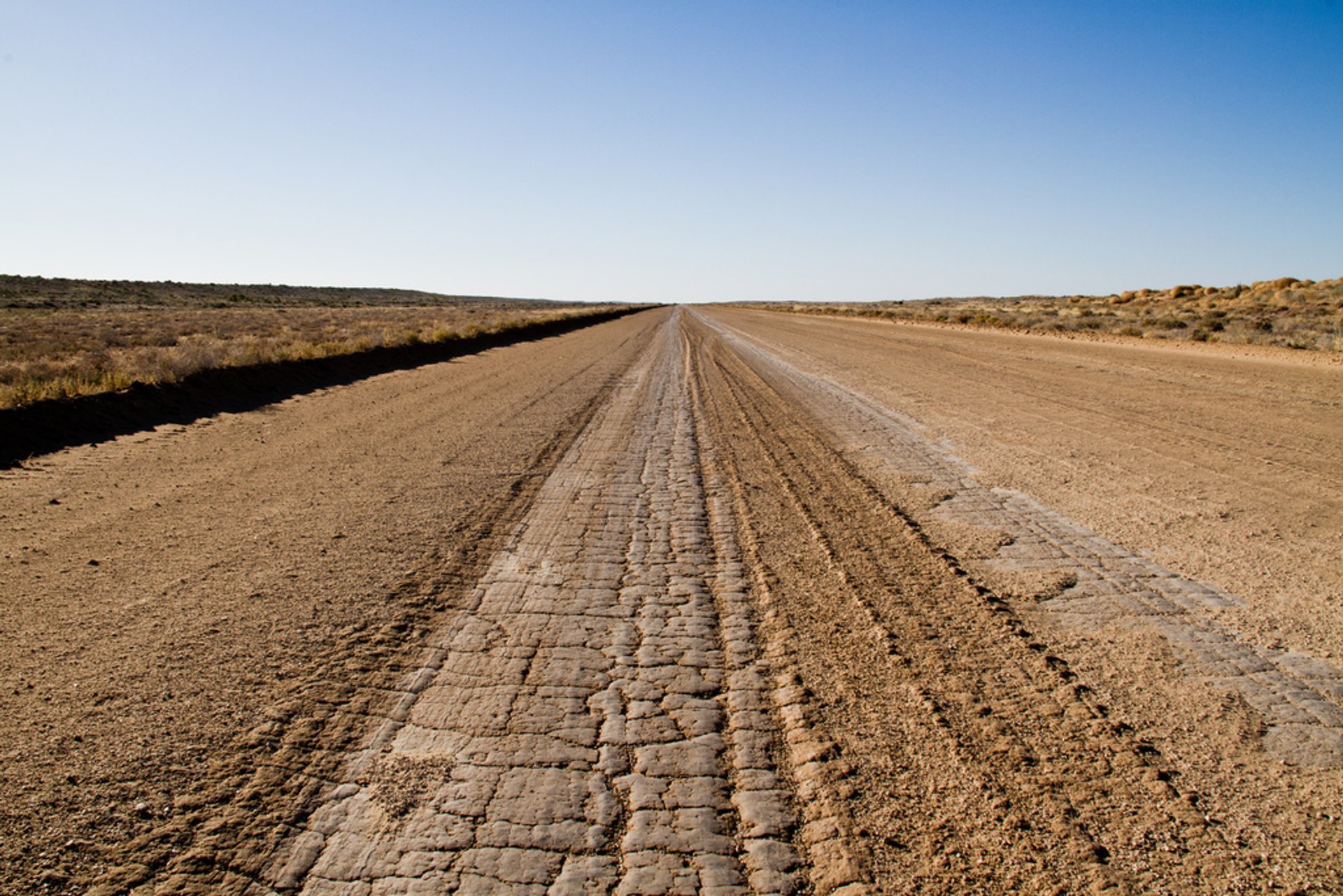 The Birdsville Track is a dirt road from Maree in South Australia to Birdsville in Queensland that covers 517 km (321 mi). This iconic drive through Australian Outback is perfect for a 4WD high clearance vehicle.
The track was opened in the 1860s to move livestock from the Northern Territory to the nearest railway in Port Augusta and Maree. It is still used by cattle trucks for transporting livestock. It lies through some of the most isolated and driest Australian landscapes—the Strzelecki Desert, Sturt Stony Desert, and Tirari Desert. Make sure you have enough water, fuel, and spare parts for your car in case of an emergency. There have been times when vast stretches of the track were damaged by drifting sand or flash floods.
The Birdsville Track features a famous store—the Mulka Store Ruins are listed on the South Australian Heritage Register. Birdsville track became famous after being featured in a 1954 documentary The Back of Beyond with an outback legend Tom Kruse. In 2006, the Australian Governor-General Michael Jeffery traveled along the track for five days.
The original Birdsville Track, also known as the Inside Track, was designed to run through Goyder Lagoon, but it became impassable after the smallest rainfall. That's why the new road called the Outside Track was built. The latter is a bit longer than the original one, but much safer and open to conventional vehicles for most of the year. In the meantime, the Inside Track is still available but only during dry weather.
Find hotels and airbnbs near Birdsville Track (Map)