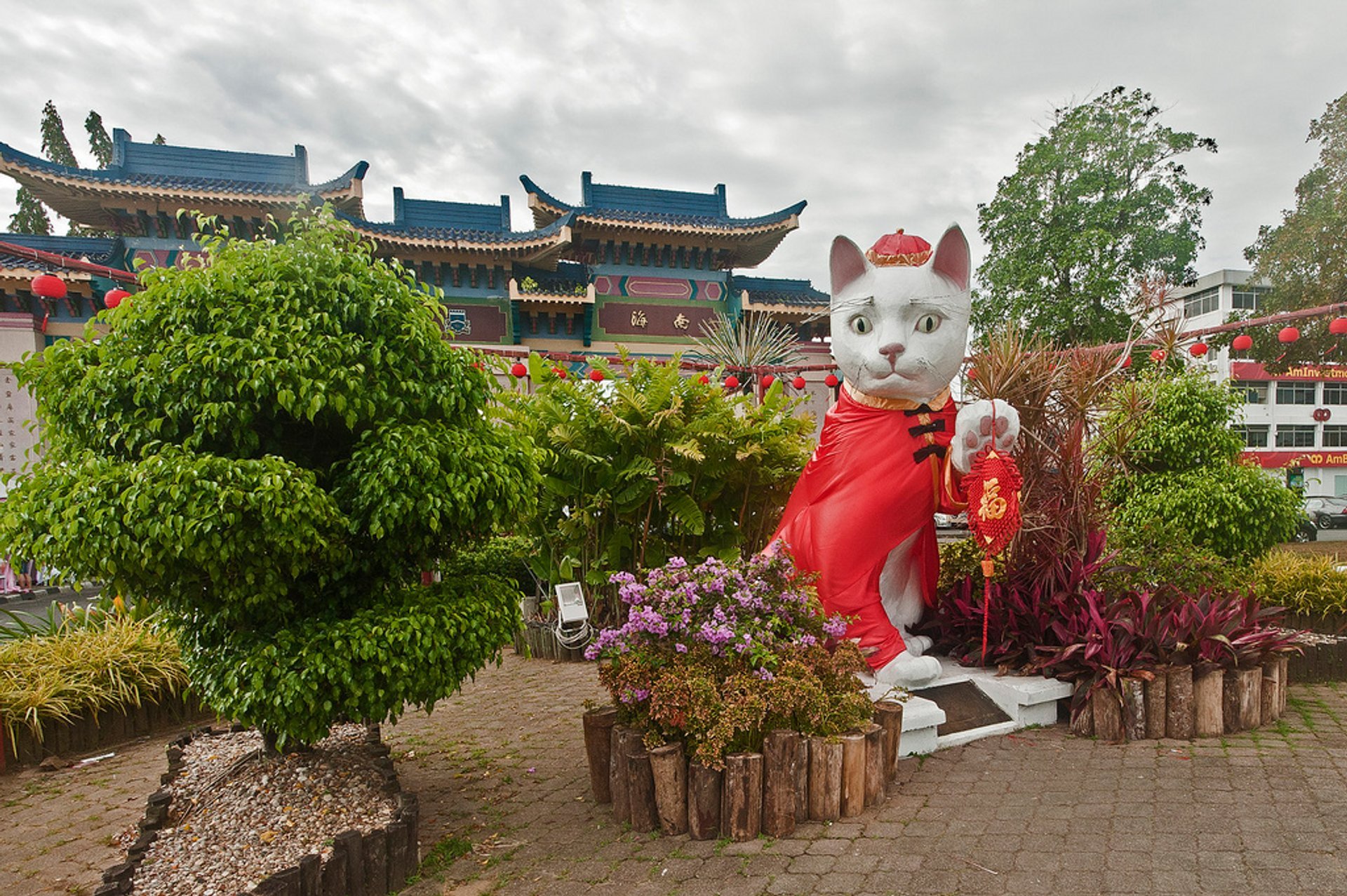 Many people adore cats, but citizens of Kuching can prove that their obsession with cats is the biggest. The city of Kuching is the capital of Sarawak Region. It is a major food destination for tourists, a key gateway for visitors of Borneo, and the number one destination for cat lovers. Some even argue that its name originates from the Malay word "kucing," meaning cat.
It's amusing, but Kuching doesn't have hundreds of wandering cats like Greece. In contrast, most of its cats are monuments, souvenirs, pictures, and other cat-related artifacts. The most famous cat of Kuching sits near the South City Hall. It is an almost three-meter tall monument of a white kitty, which gets a makeover on every major holiday. The kitty receives a red vest for Chinese New Year, a green one for Eid-al-Fitr, and a Santa Clause costume for Christmas.
The greatest density of cat-related objects is in the Cat Museum. There are about 4,000 artifacts there, including paintings, statues, and weird info boards about cats. Not to mention, the local radio station in Kuching is called Cats FM, and Meow Meow Cafe was opened in the city in 2014, where visitors can pet and feed cats while having a cup of cappuccino.
As Kuching is the wettest city in Malaysia, there is almost no dry season there. But if you like cats and don't like rain as they do, visit Kuching between April and September when it receives less rain and wind.
Find hotels and airbnbs near Kuching Cat City (Map)