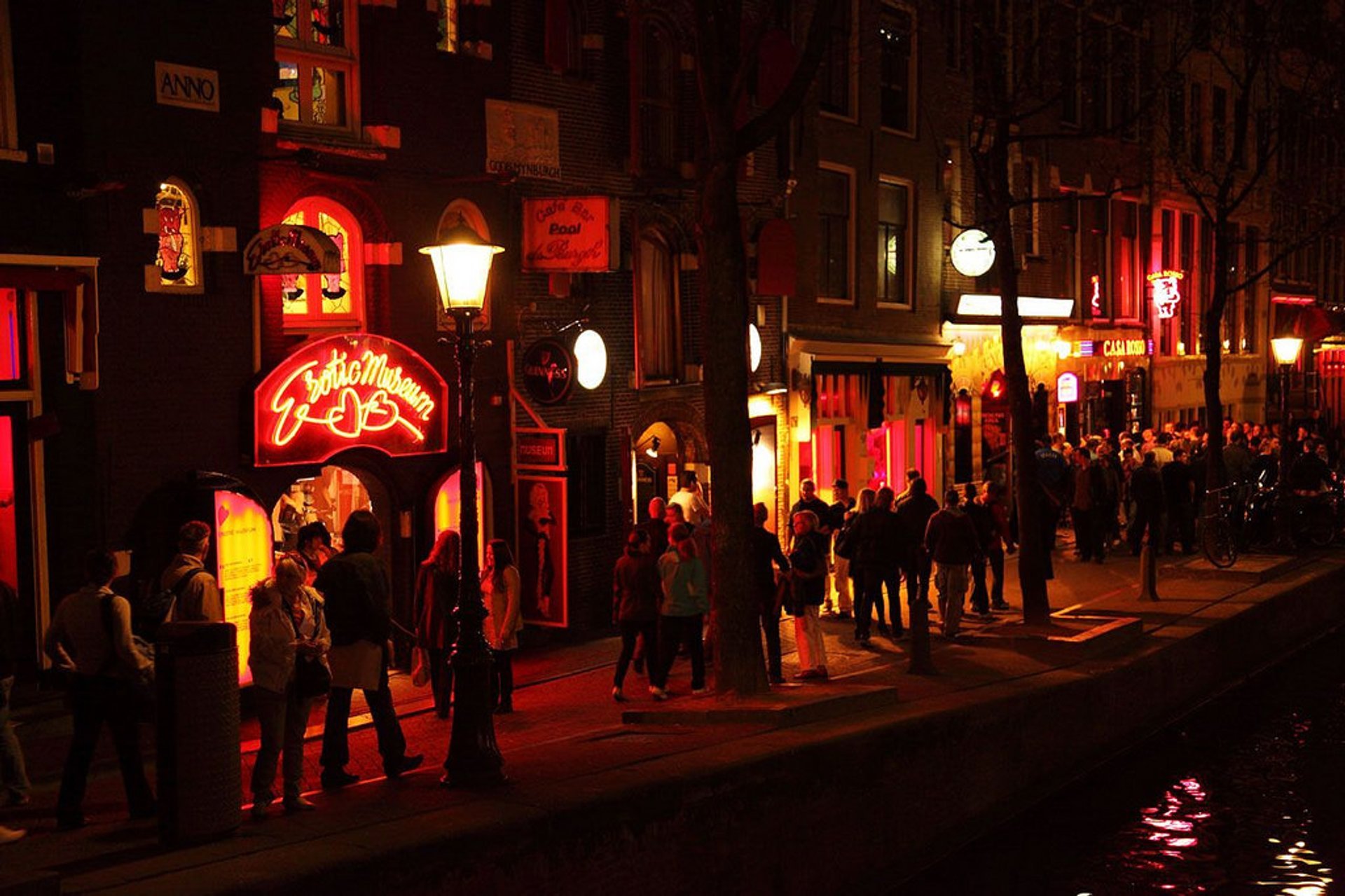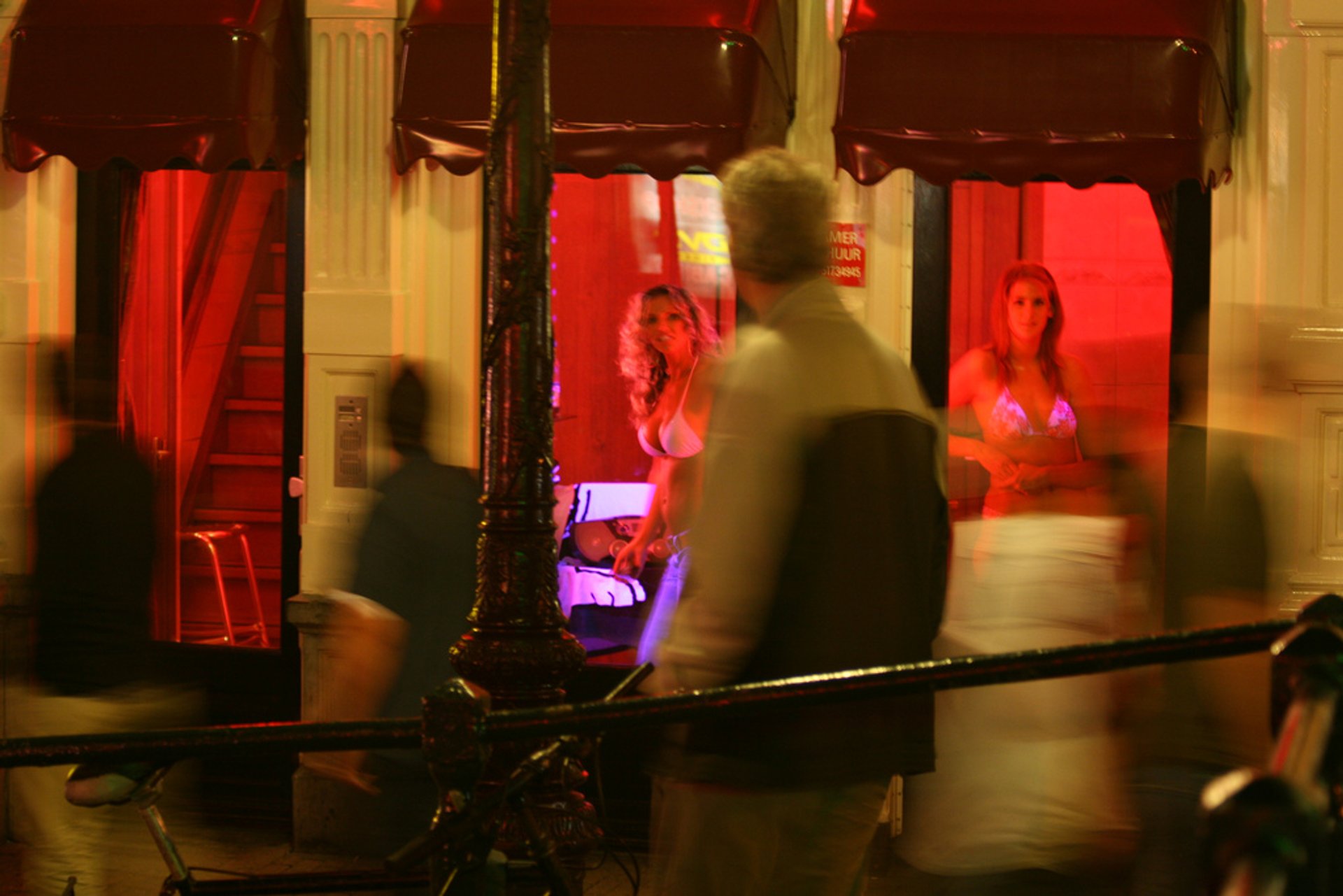 Drugs and prostitution are legal in the Netherlands, and Red Light District found in the capital may be treated as the most tolerant part of the whole country. It offers all imaginable and unimaginable pleasures from cafes and restaurants, and coffee shops with mushrooms and cookies to sex houses and theatres where you can see erotic shows, including people literally making love on stage.
De Wallen is the very heart of the district. Its dark alleys are lined with over 300 sex-rooms. Scantily clad women will be watching you from every window parlour at the shadow of red light. A good option is to join a tour led by a guide. An expert will show you all secret walkways, and cosy places with best local food (tasting is included). As a bonus, you'll find out interesting historical facts about how it all began in Amsterdam.
Although most tourists associate the district with red lights and prostitutes, and not mistakenly, it still has much more to offer. Whereas De Wallen comes to life at night, during the daytime you're welcome to discover historical landmarks of the district. In fact, it's the oldest part of Amsterdam dating back to 13th century. Ironically, next to the houses of pleasure, you may discover the famous oude kerk, the city's oldest church. Besides, the area is home to a variety of museums.
The tours operate all year round, just note that the area may be really crowded in summertime. Winter is known for dismal and dreary weather, so the best time is considered March–May and September–November. Also take into account, great tourist inflow is observed during soccer games time.
Find hotels and airbnbs near Red Light District (Map)