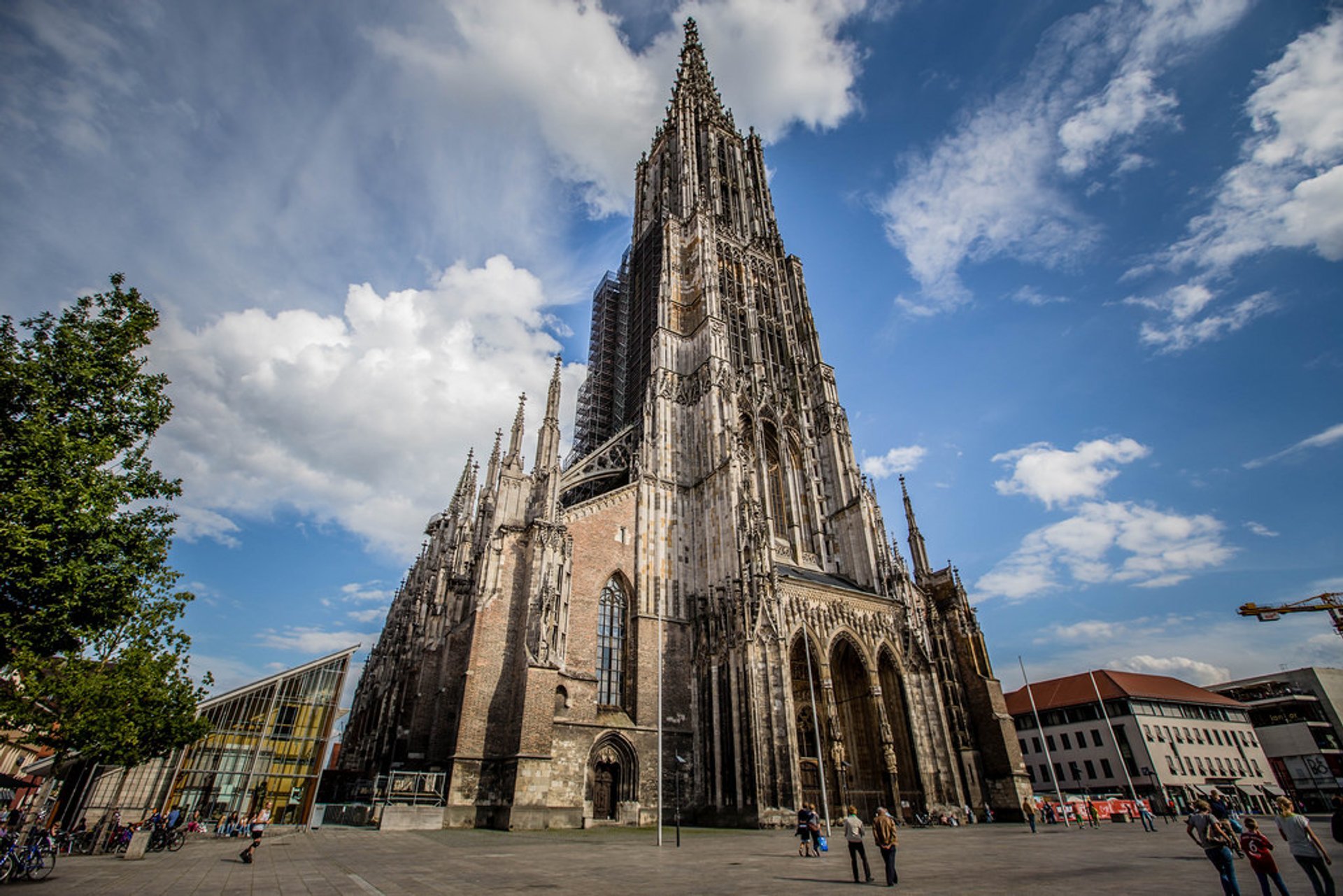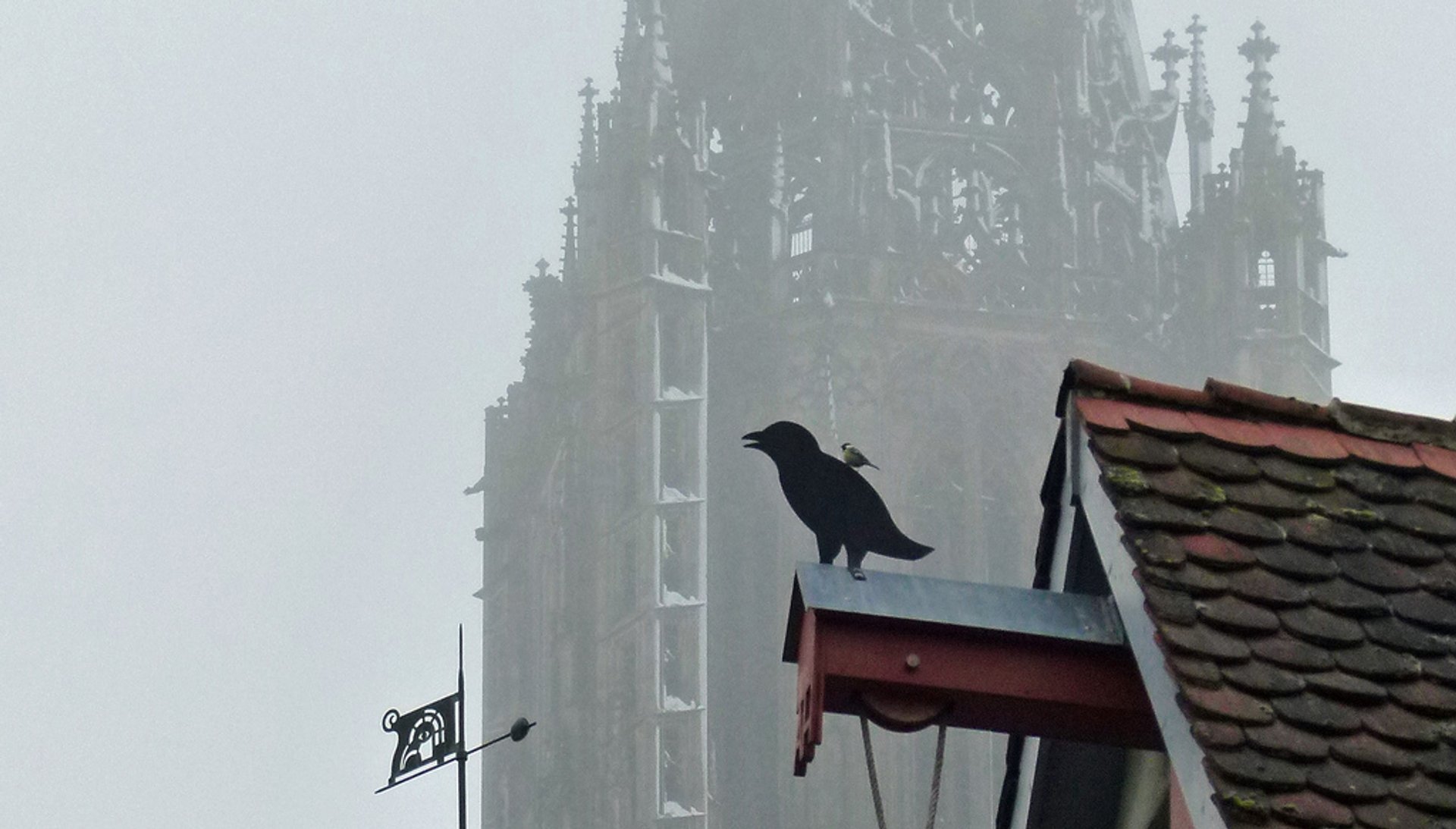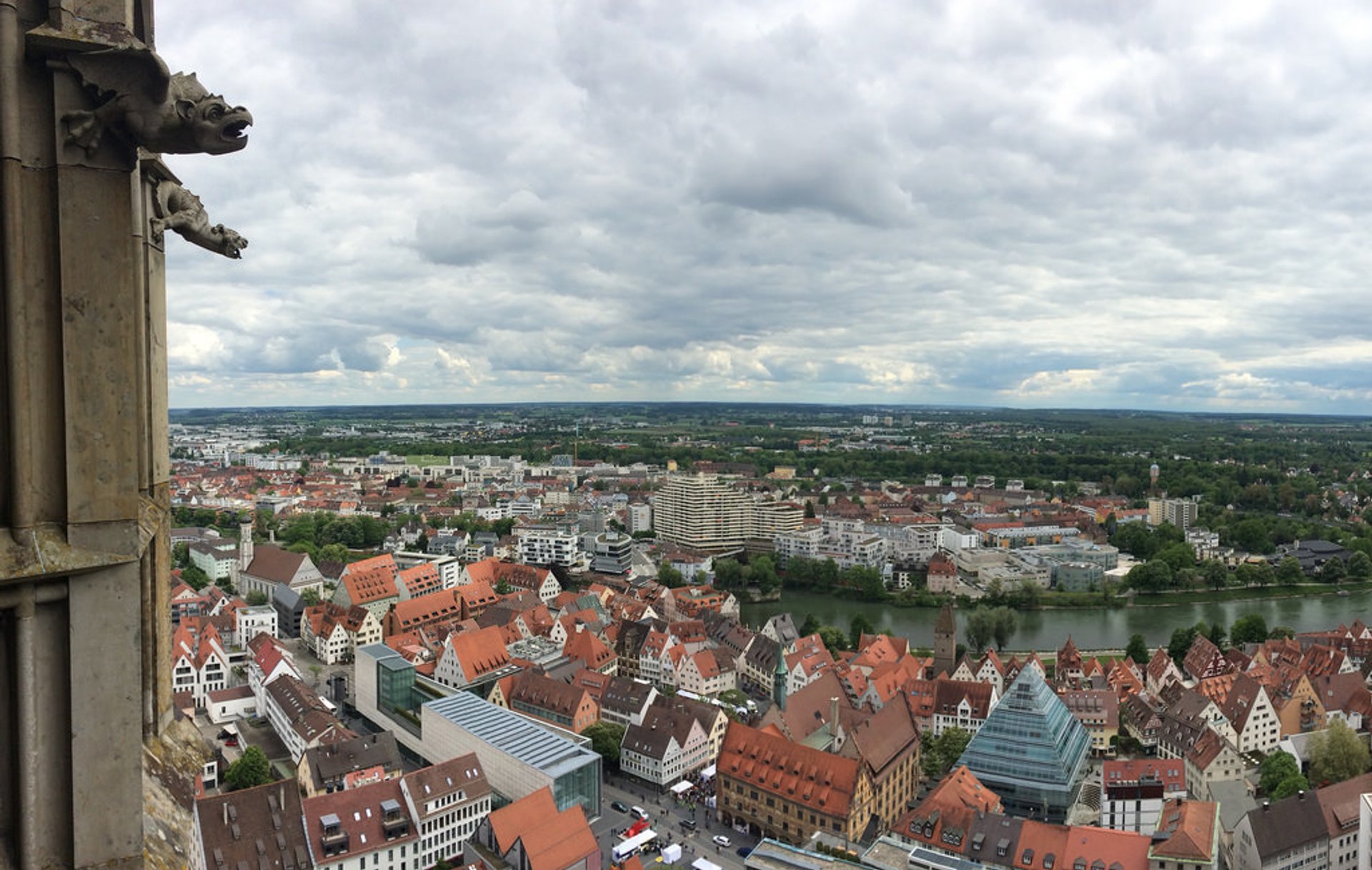 Ulm Minster is a Lutheran church located in Ulm in the State of Baden-Württemberg. With a steeple reaching 161.53m (530 ft) into the sky, it is the tallest church and the 5th tallest structure built before the 20th century.
The walls and façades of the nave and the choir of the building are built of bricks. That's why it is sometimes called a brick church. The construction of Ulm Minster started in the Gothic era but was finished only in the late 19th century. If you would like to see a magnificent view from the world's tallest church, you will have to climb 768 steps leading to the minster's spire. You can see the entire Ulm in Baden-Württemberg and even Neu-Ulm in Bavaria from 141 m (462 ft). On a clear day, you can see as far as the Alps from Säntis to the Zugspitze.
Being an example of Gothic art and architecture, the church contains oak pews with busts carved by the famous German sculptor Jörg Syrlin the Elder. The organ was the largest in the world at that time and was played by Mozart. During April–September the church has longer opening hours and the weather is better for panoramic views. Also, organ concerts are held during that time. However, the church can be visited year-round.
Find hotels and airbnbs near Ulm Minster (Ulmer Münster) (Map)