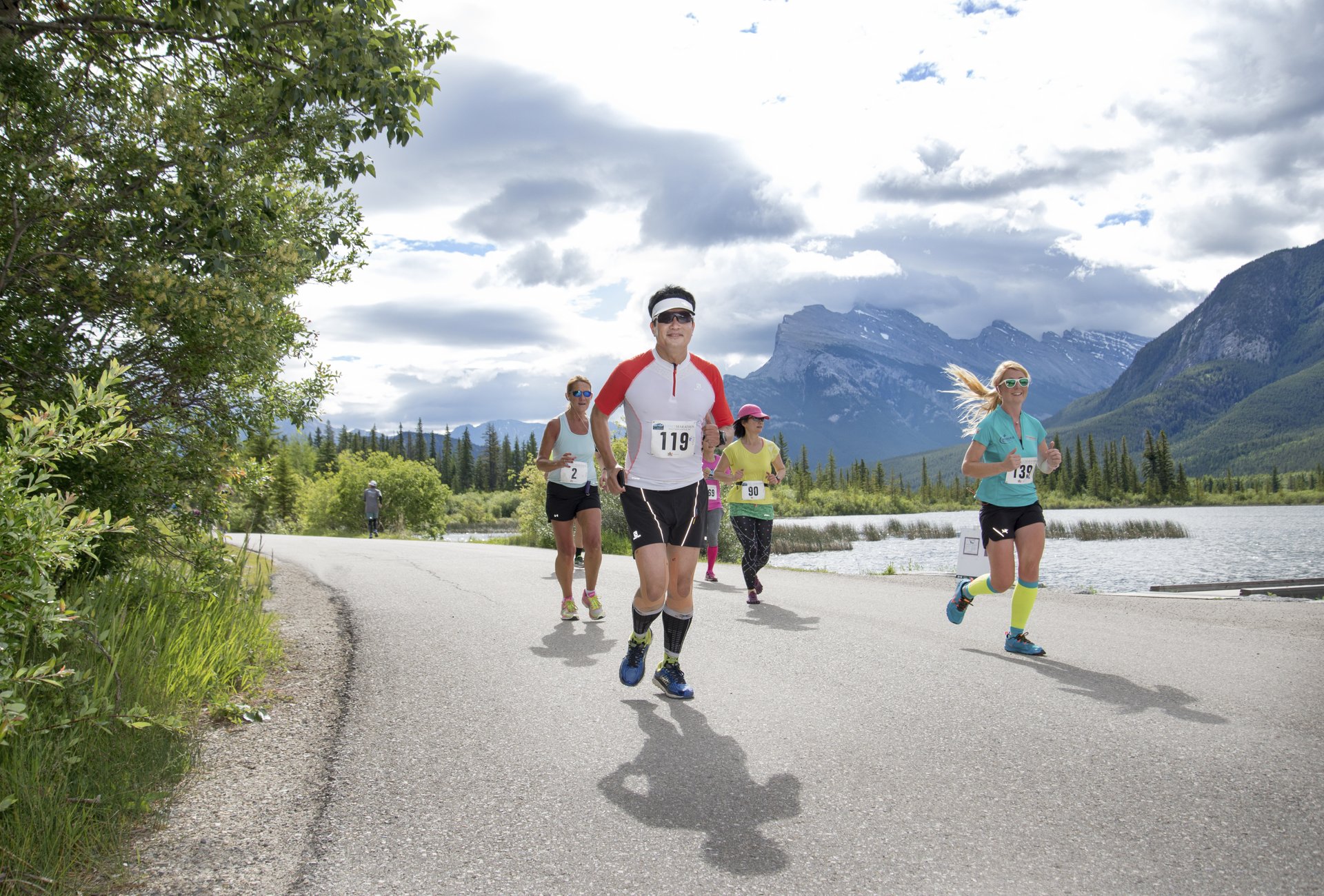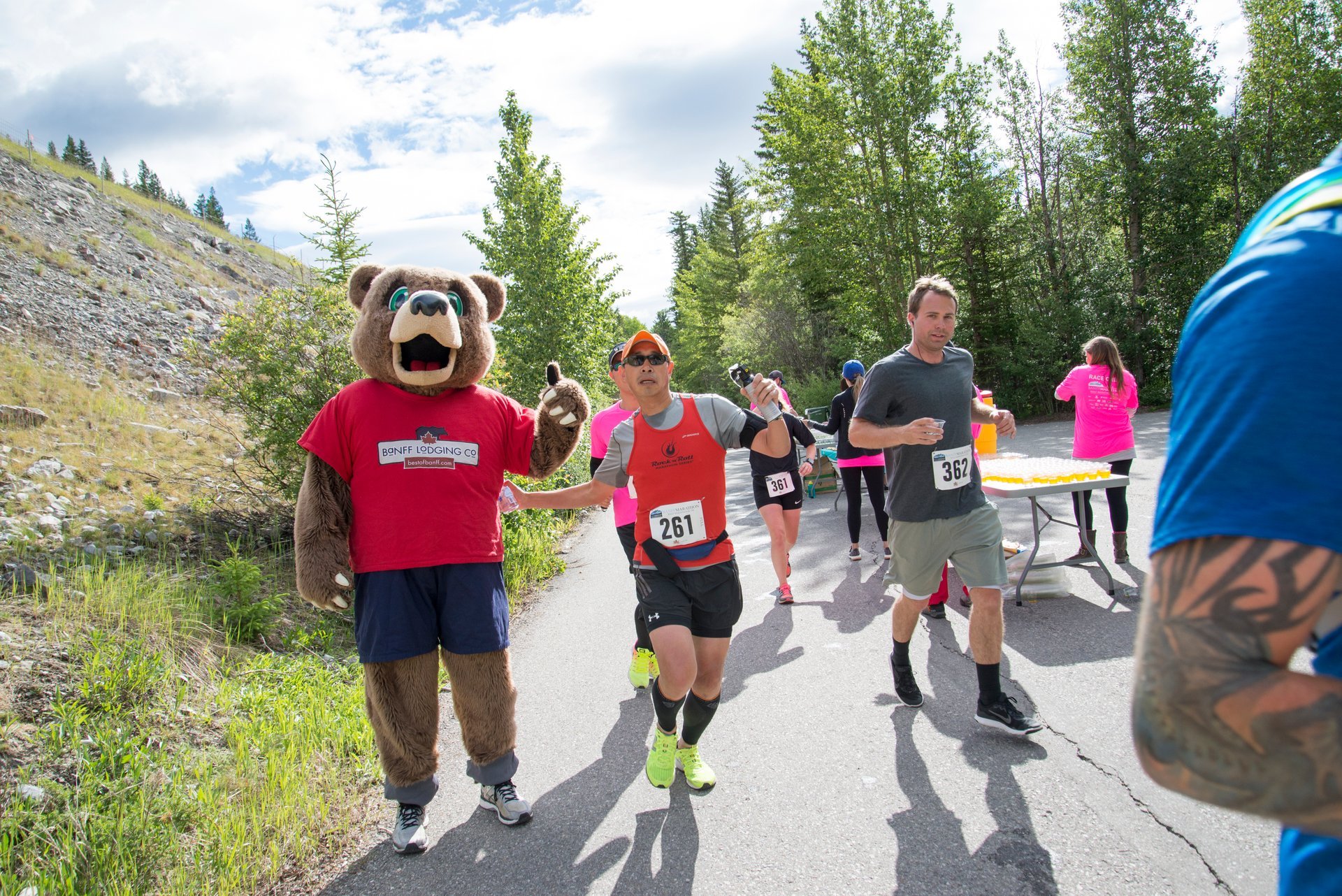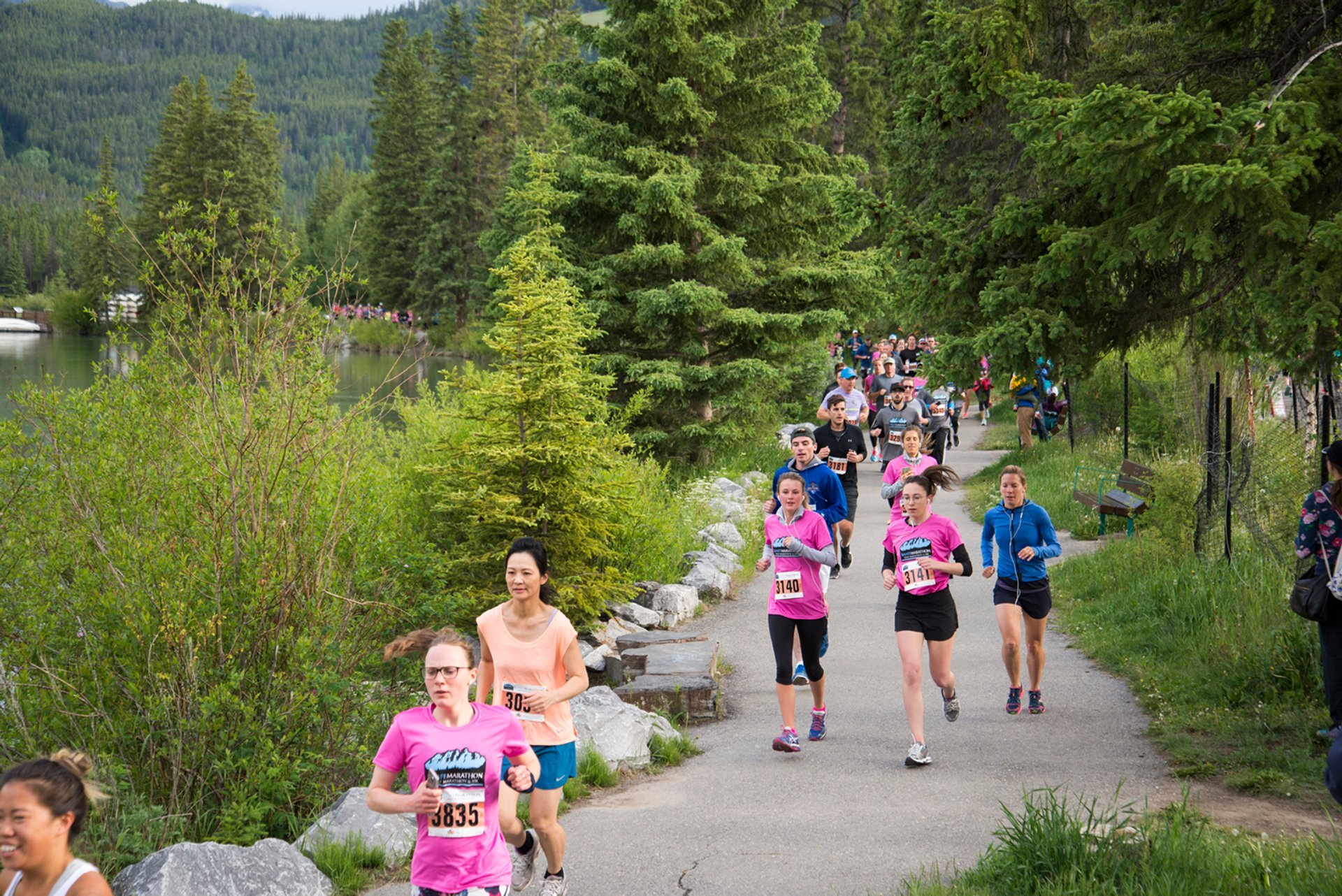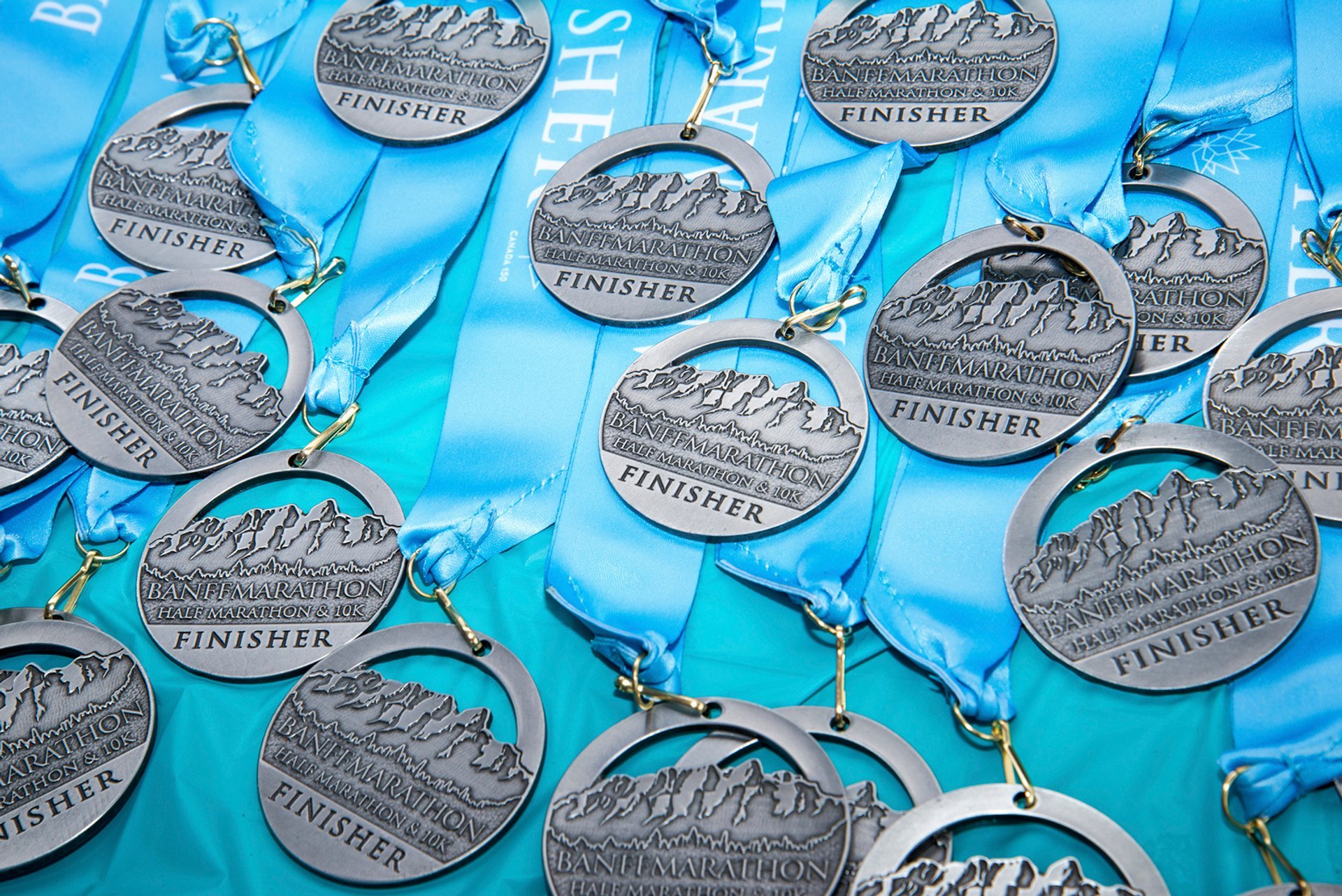 The Banff Marathon, Half Marathon, and 10K are held annually in June in scenic Banff, leading participants through a range of incredible natural, historical, and wildlife areas. They run along a parkway surrounded by outstanding mountain vistas. The backward trek usually goes over Banff's famous bridges alongside the Bow River and finishes in Banff's Central Park.
Although the race takes place in the incredible Rocky Mountains, the course is not so complicated, and runners can thoroughly enjoy slightly rolling, respectively flat terrain. Even kids can run and be a part of this special free event.
Two 5km loops compile a 10K route that provides a beautiful tour of the Banff townsite. The course travels along beautiful running lanes while passing Bow Falls, the Banff Recreation Grounds, and Banff Ave.
Banff National Park possesses an atmospheric character with wildlife interaction possibly occurring on the route. If this happens, event organizers have the right to delay the race, to change its course, and alter the distance of the route. No refunds will be issued in this case.
Find hotels and airbnbs near Banff Marathon (Map)