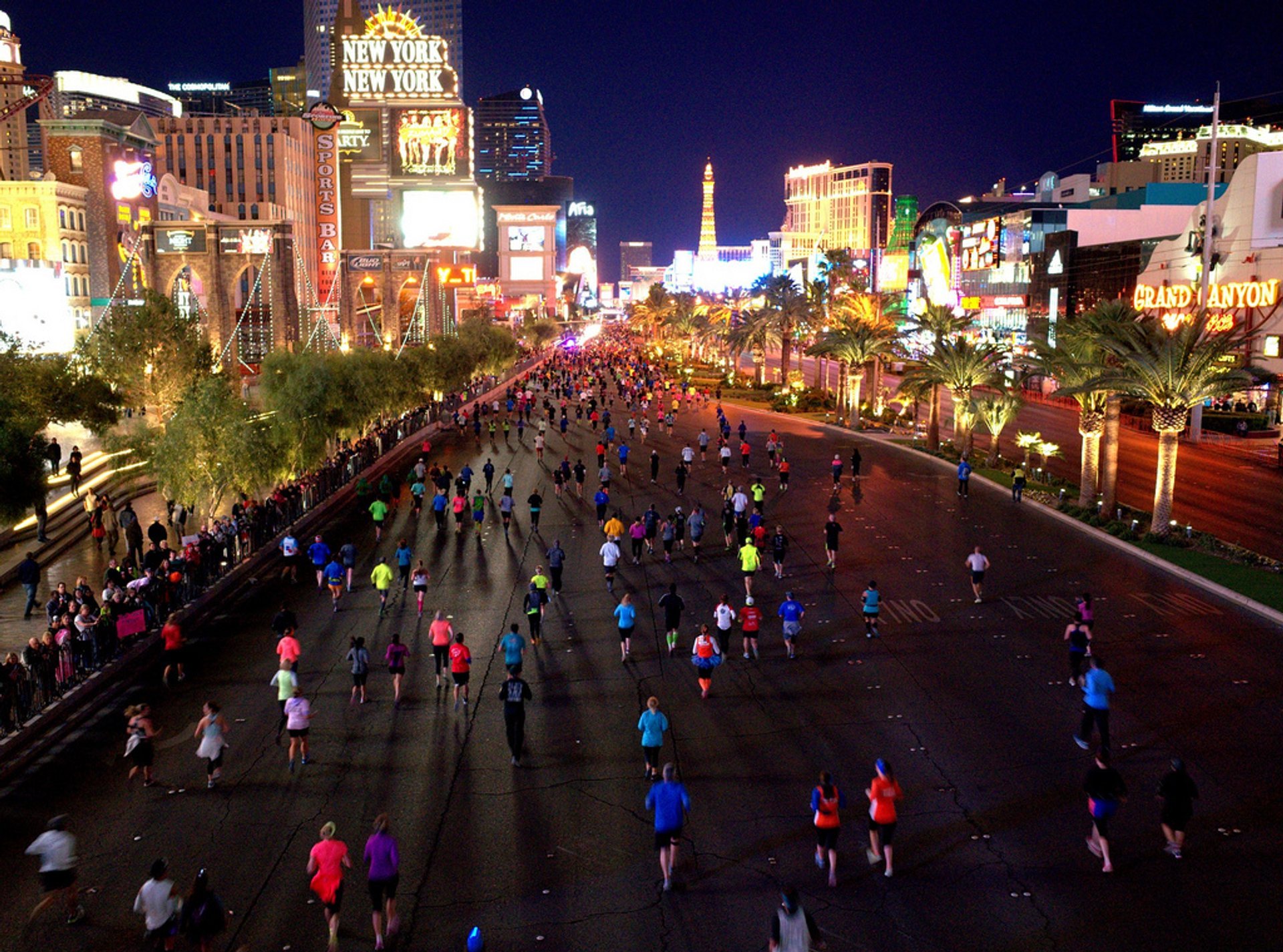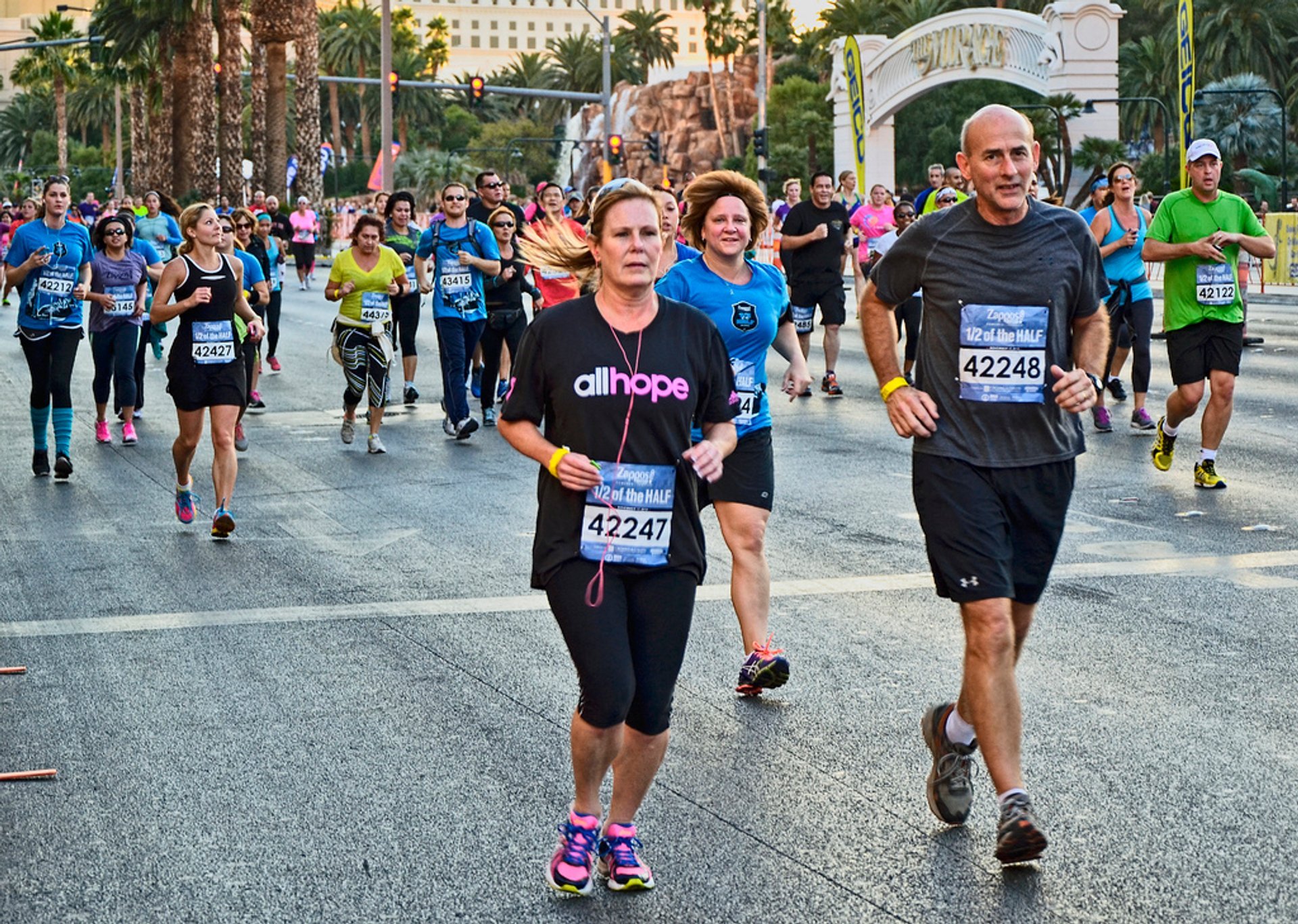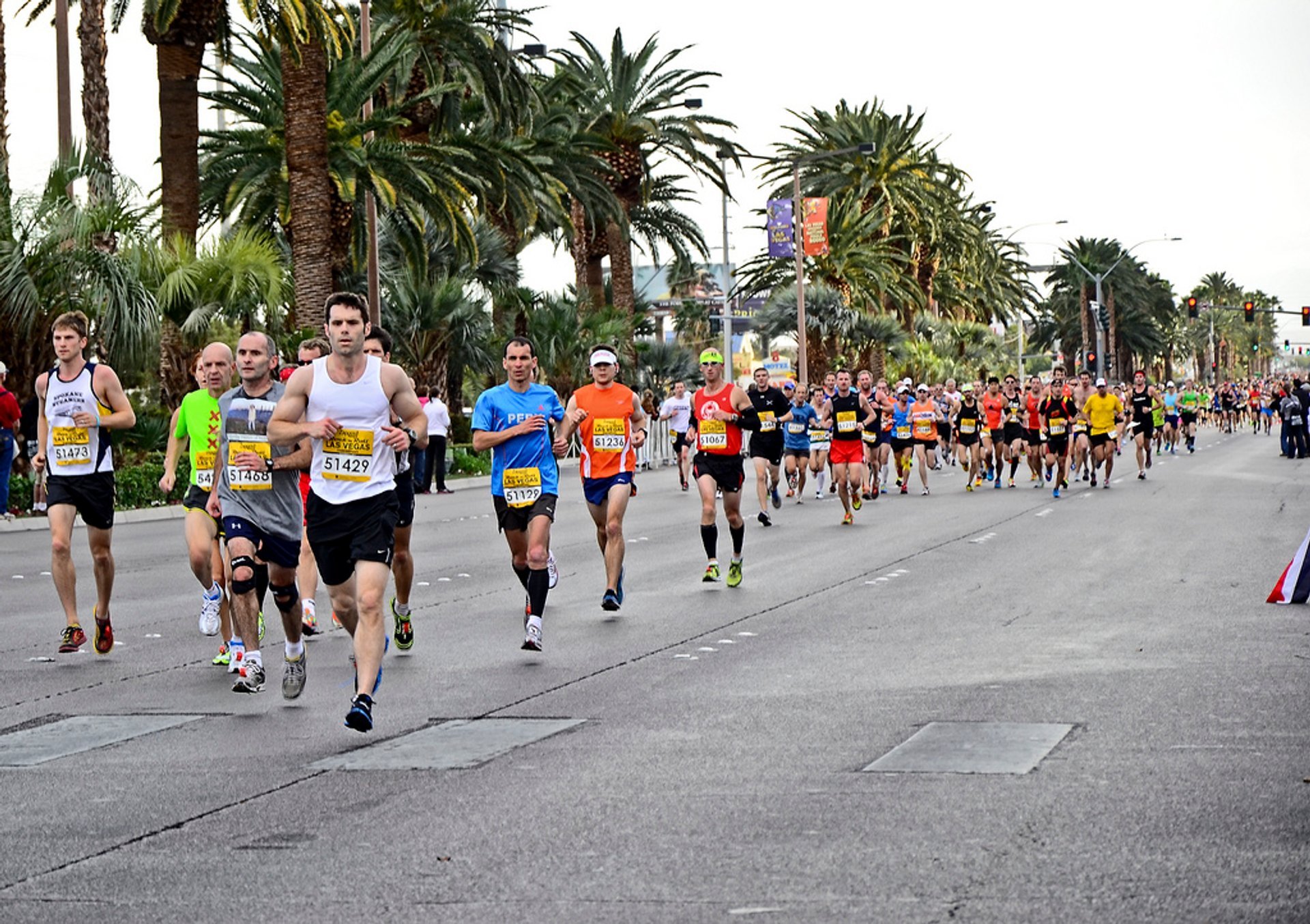 This festive and cheerful marathon takes place every year in Las Vegas. The history of the Rock'n'Roll Marathon & Half Marathon began in 1998. The organizers claimed that their main aim was simply to turn the run into the most fun thing possible.
To do this, the marathon is "accompanied" by music: cheerful melodies sound from everywhere, and at every kilometre, various live rock bands play. For all participants and ordinary spectators, a big and noisy party awaits at the finish.
Participants of the race in Las Vegas can choose from a full marathon, half marathon, or shorter options. All races begin and end in the heart of the city—on the strip. Another feature of the marathon is the time of the event—it starts late at night. Many runners wear funny costumes, for example, Elvis, Batman, cowboys, brides, etc.
Find hotels and airbnbs near Rock 'n' Roll Las Vegas Marathon (Map)