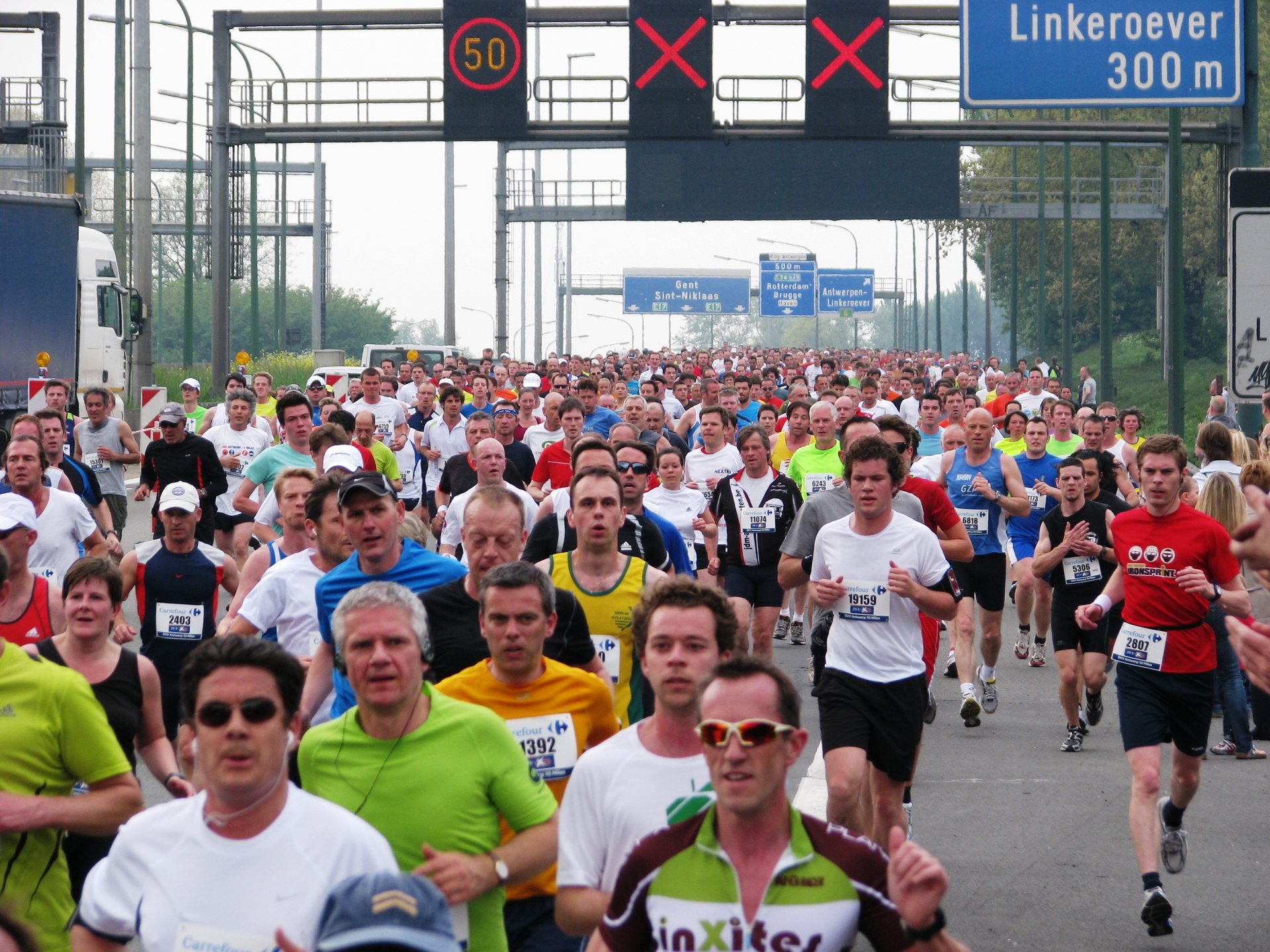 AG Antwerp 10 Miles & Marathon is one of the largest and most famous sporting events in Belgium. The race with over 30 years of history attracts almost 40,000 runners annually.
Participants can choose between a longer and shorter distance to run. The most popular choice is 10 miles or 16 km: usually, three-quarters of racers select this option. It is also possible to run a shorter distance of 6.8 km (4 mi). Children can also take part in the event and run 1.8 km (1 mi).
Those who run 10 miles set off at Linkeroever, pass through the Kennedy tunnel to reach Rechteroever and use the Waasland tunnel to return back to Linkeroever to finish there. The route for marathon runners is more complicated. Regardless of the distance, a considerable part of the course has participants running along the Scheldt river. To inspire runners and to entertain thousands of spectators, musicians and DJs play in special spots along the entire route.
To take part in the race, runners must pay a fee. They may also make additional donations. All of the money raised is then donated to health-related charity organizations such as the Red Cross.
Find hotels and airbnbs near Baloise Antwerp 10 Miles (Map)