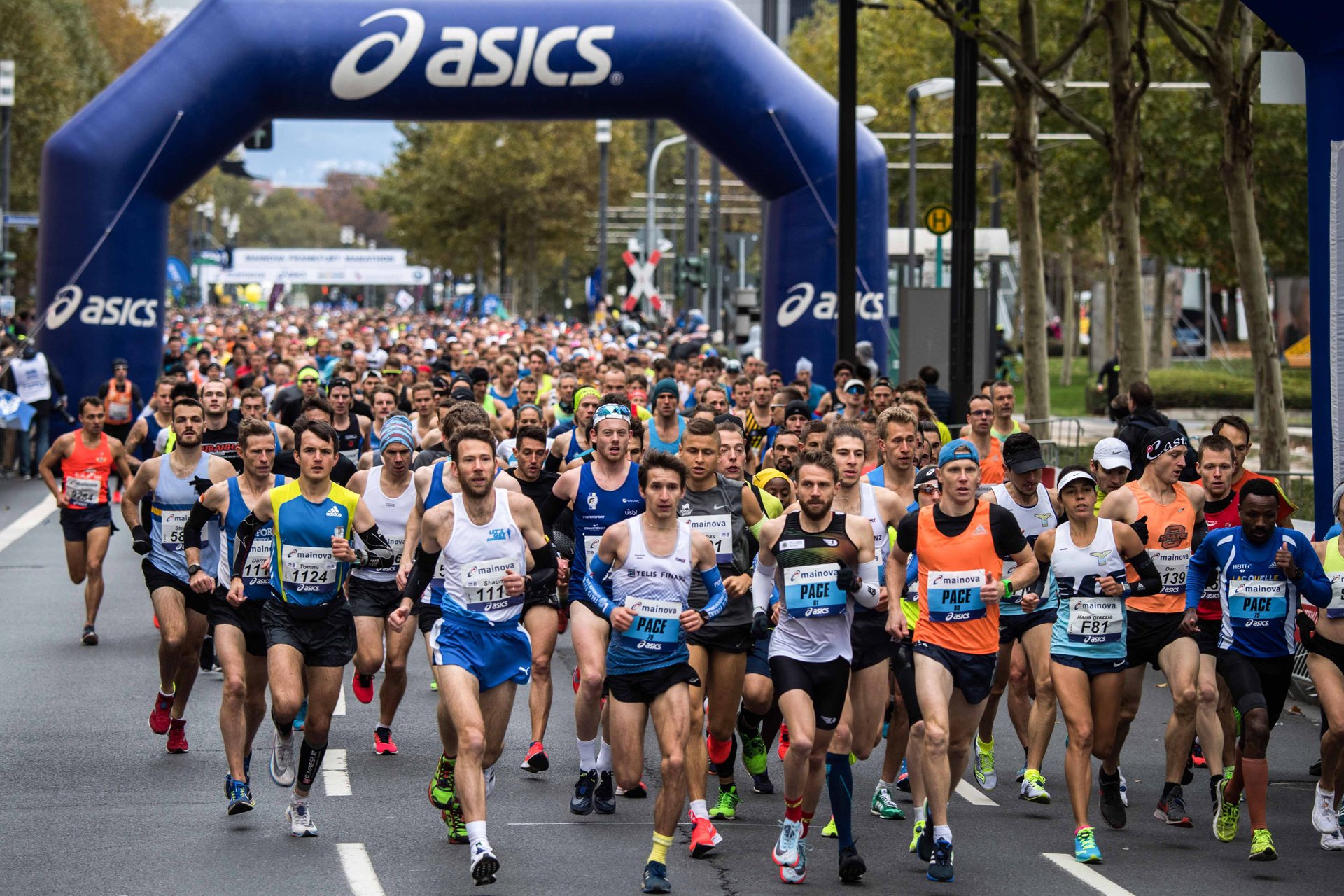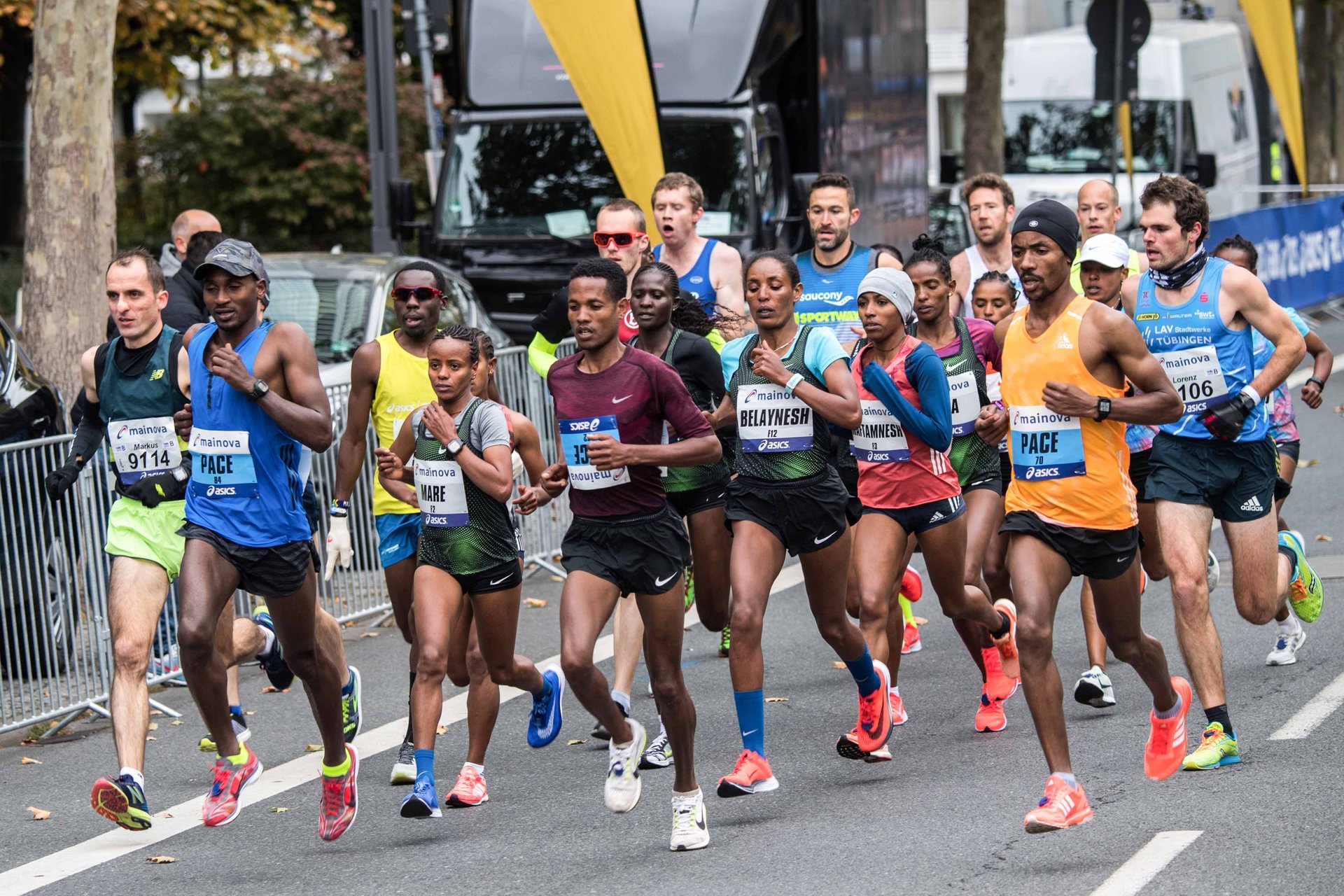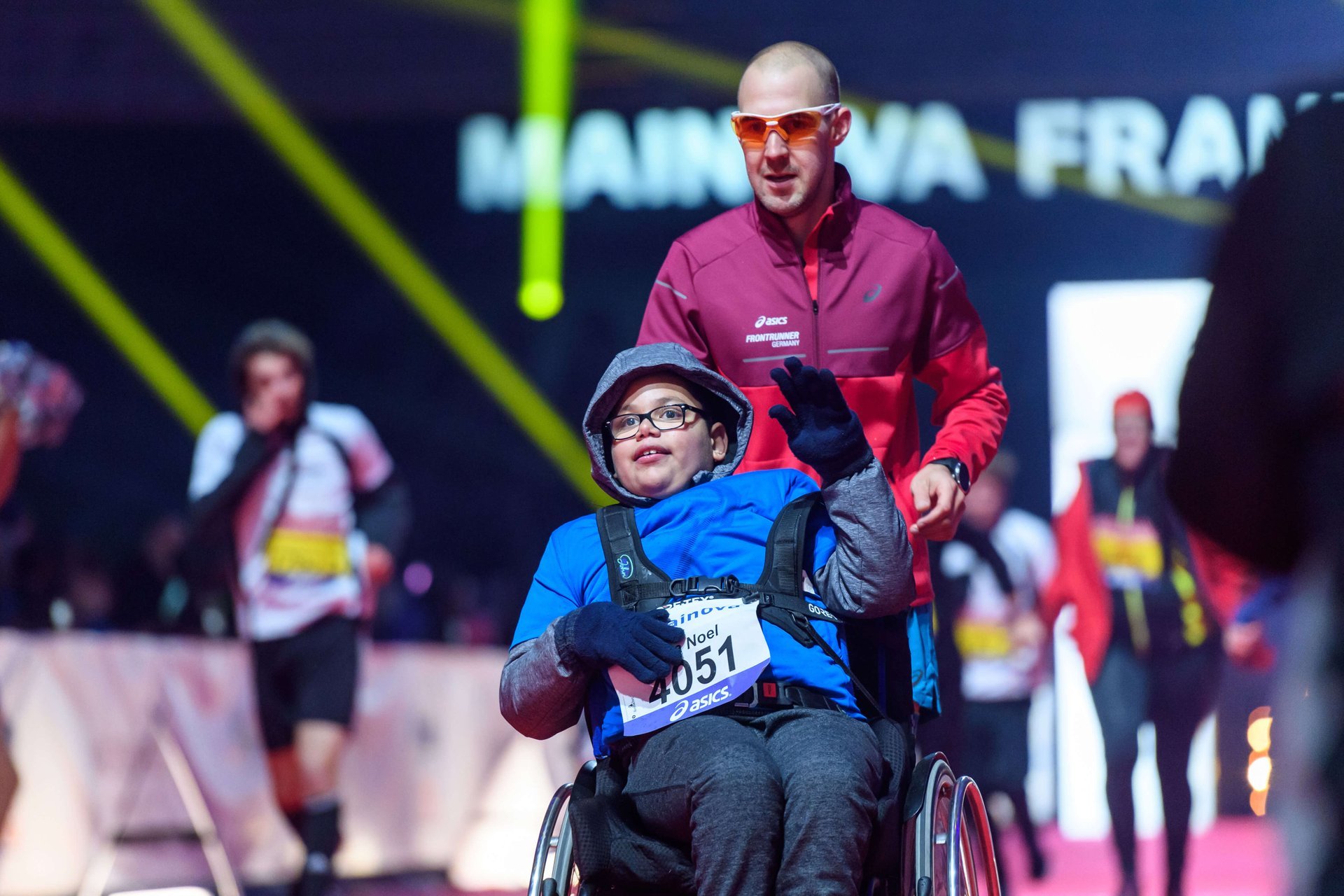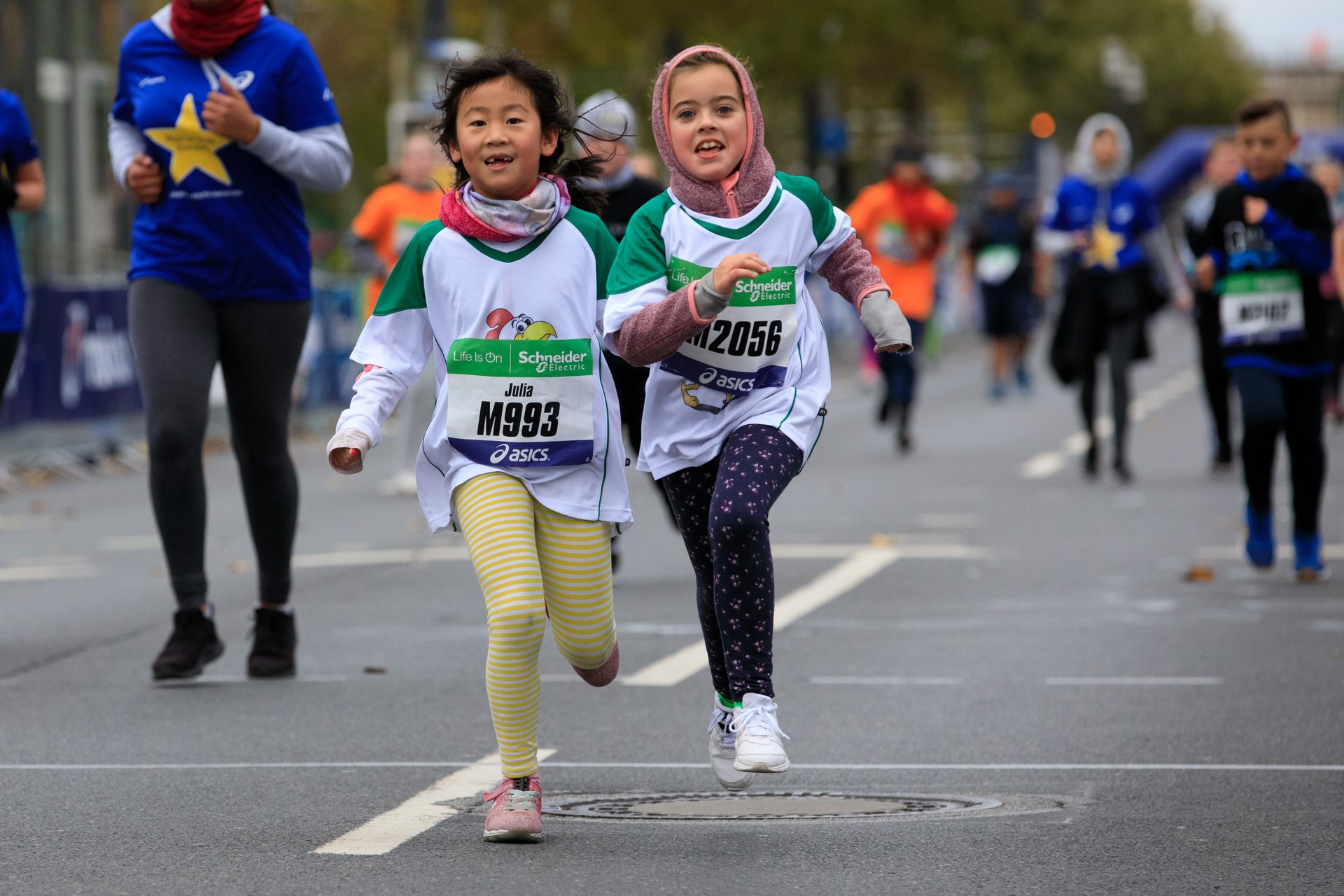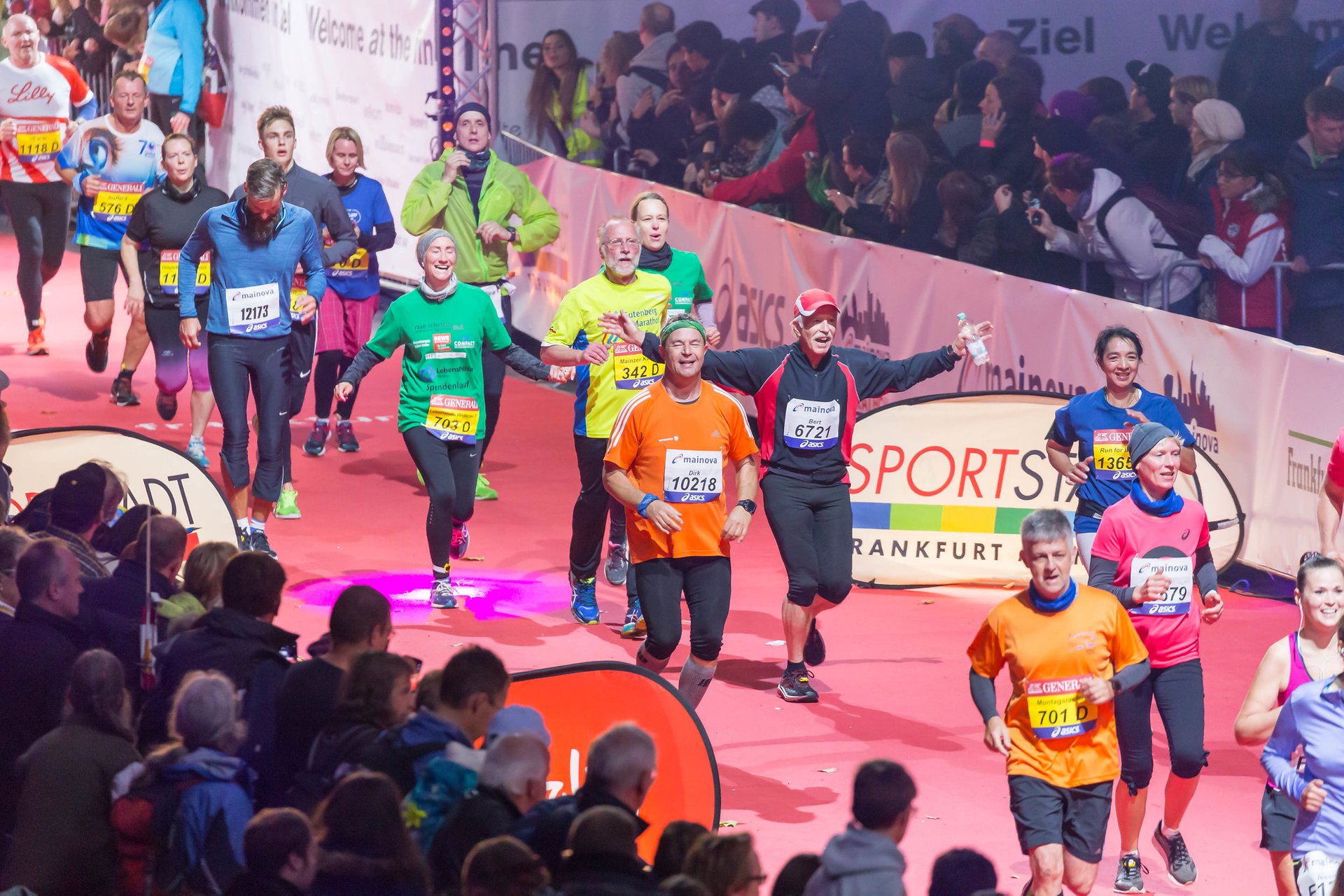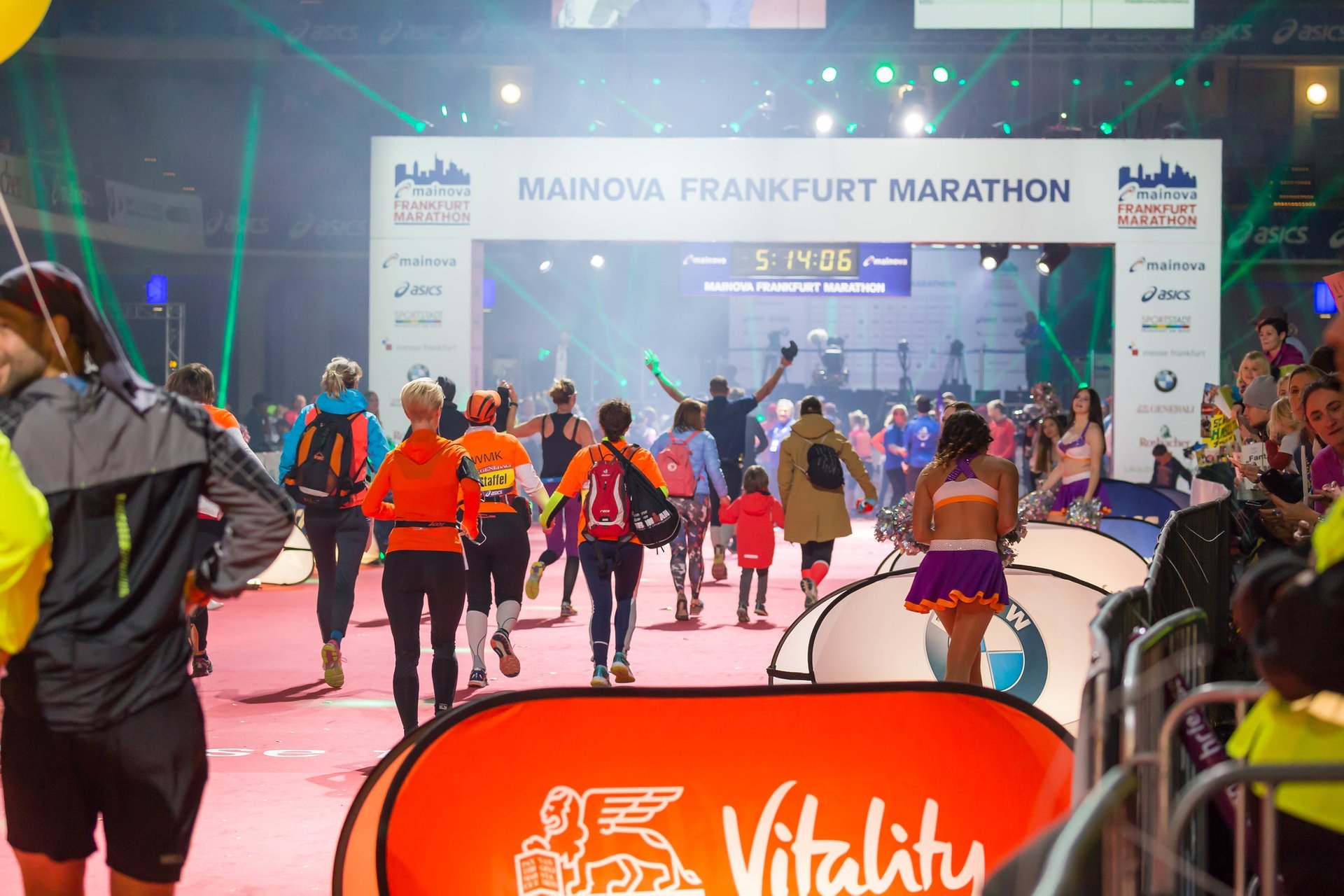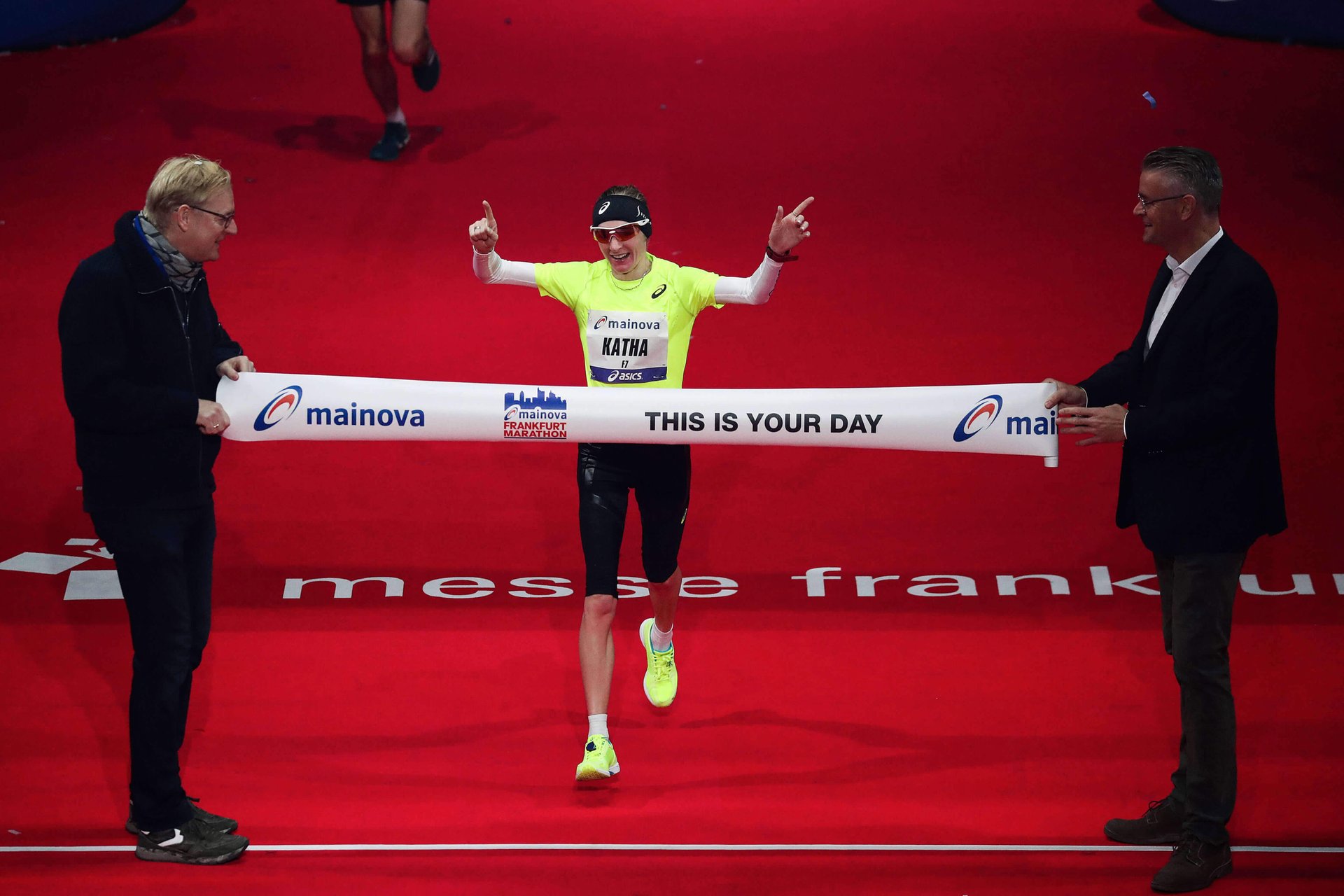 ©
Mainova Frankfurt Marathon
One of the most popular in Germany, Mainova Frankfurt Marathon takes place every October in Frankfurt am Main. It is a truly an unforgettable experience. All 42 km of its course is one long party zone with live music performed by various bands, choirs and DJs. Runners will be cheered up by samba, disco, brass music, rock, blues, as well as bells and whistles. With 90 hotspots this marathon is just like a street festival!
The Frankfurt Marathon was first held in 1981 with over 3,000 participants including a running legend Emil Zatopek. Over a few decades, the number of marathon runners grew to almost 14,000 athletes from over 100 countries.
The race starts on the Friedrich-Ebert-Anlage next to the famous Messeturm. The course goes through Platz der Republik and Mainzer Landstrasse. After doing a lap on Taunusanlage, runners continue to the Bockenheimer Warte, then along Reuterweg and Bremer Strasse. After running past the University of Frankfurt campus, athletes turn to Opernplatz and continue into Junghofstrasse and then past the Frankfurt Stock Exchange. After crossing the River Main participants get to its southern side, go west and then cross the river back in Schwanheim. The last kilometres of the race go next to the Alter Oper and via Platz der Republik. Finishing in Festhalle, runners get a privilege to run on a specially-laid red carpet.
One of the secrets of Frankfurt Marathon popularity is the course. Over 42 km, the height difference is only 27.8 meters which makes it one of the fastest marathons in the world. The route is circular along both sides of the Main River, which makes it a pleasant run. And, of course, finishing on the red carpet at the Festhalle is a cherry on top.
Find hotels and airbnbs near Frankfurt Marathon (Map)