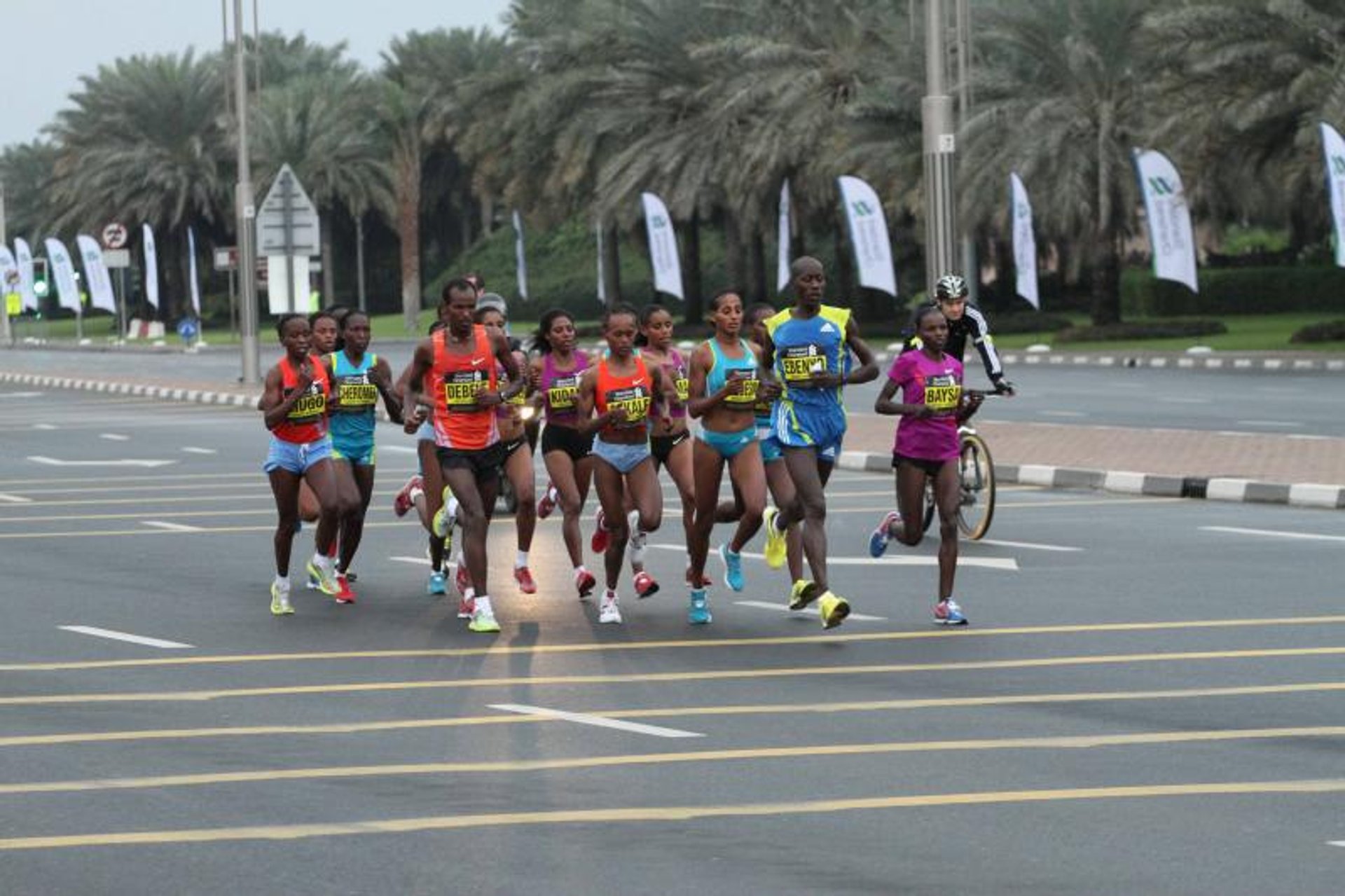 Each January the United Arab Emirates welcome its annual Dubai Marathon. This race takes advantage of the chillier winter temperatures and, as there are many global and local sponsors, it is becoming better and bigger year by year.
The first race took place on January 14th, 2000, and in 2007 it was announced that the 2008 marathon would become the wealthiest long distance running event in the world's history as $250,000 were offered for first place and a million dollars—for a world record whether you are a man or a woman.
Now over 30,000 runners take part in the race across the full distance, as well as the 10km road race and 4km fun run, which is also deemed to be the world's richest road race.
Find hotels and airbnbs near Dubai Marathon (Map)