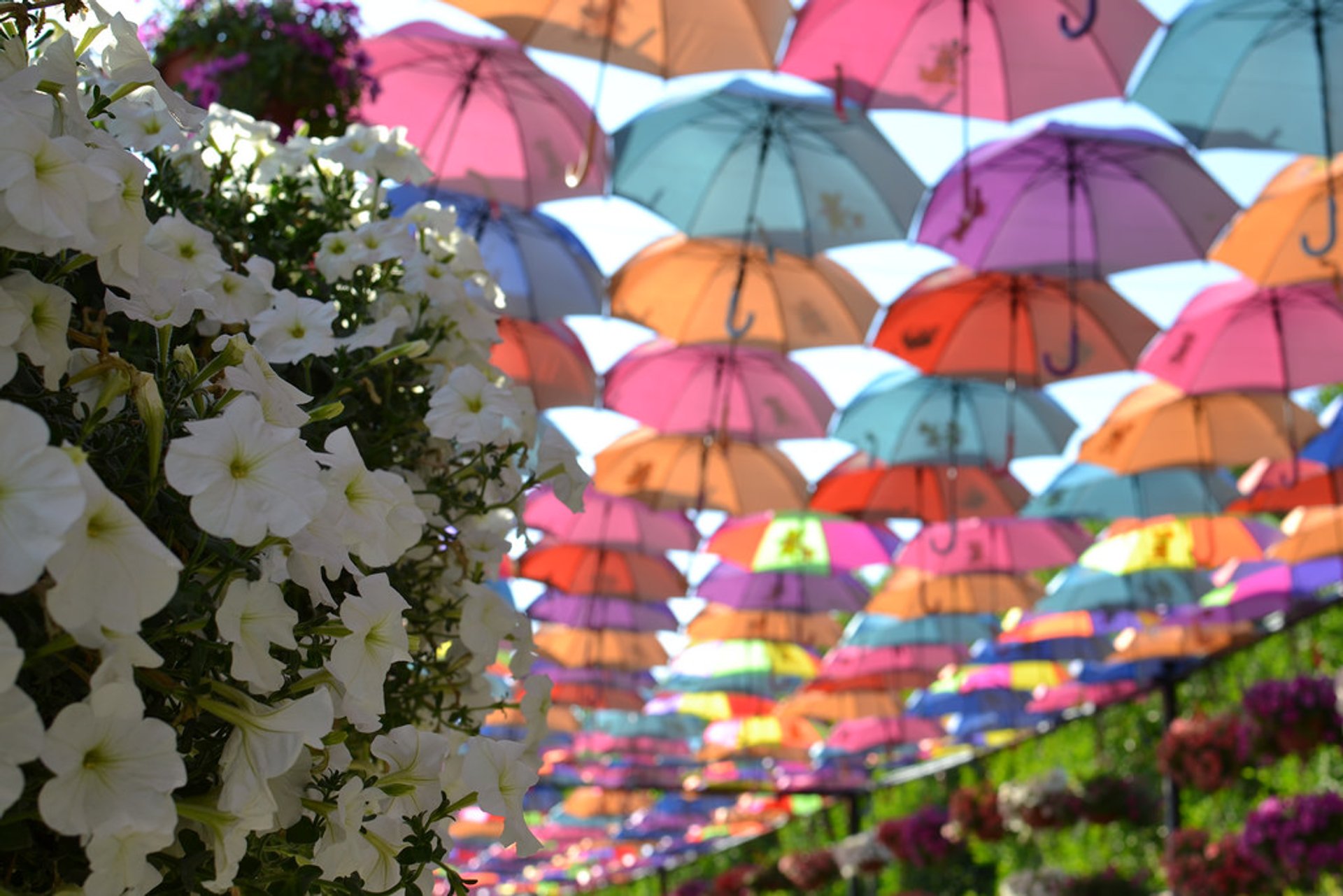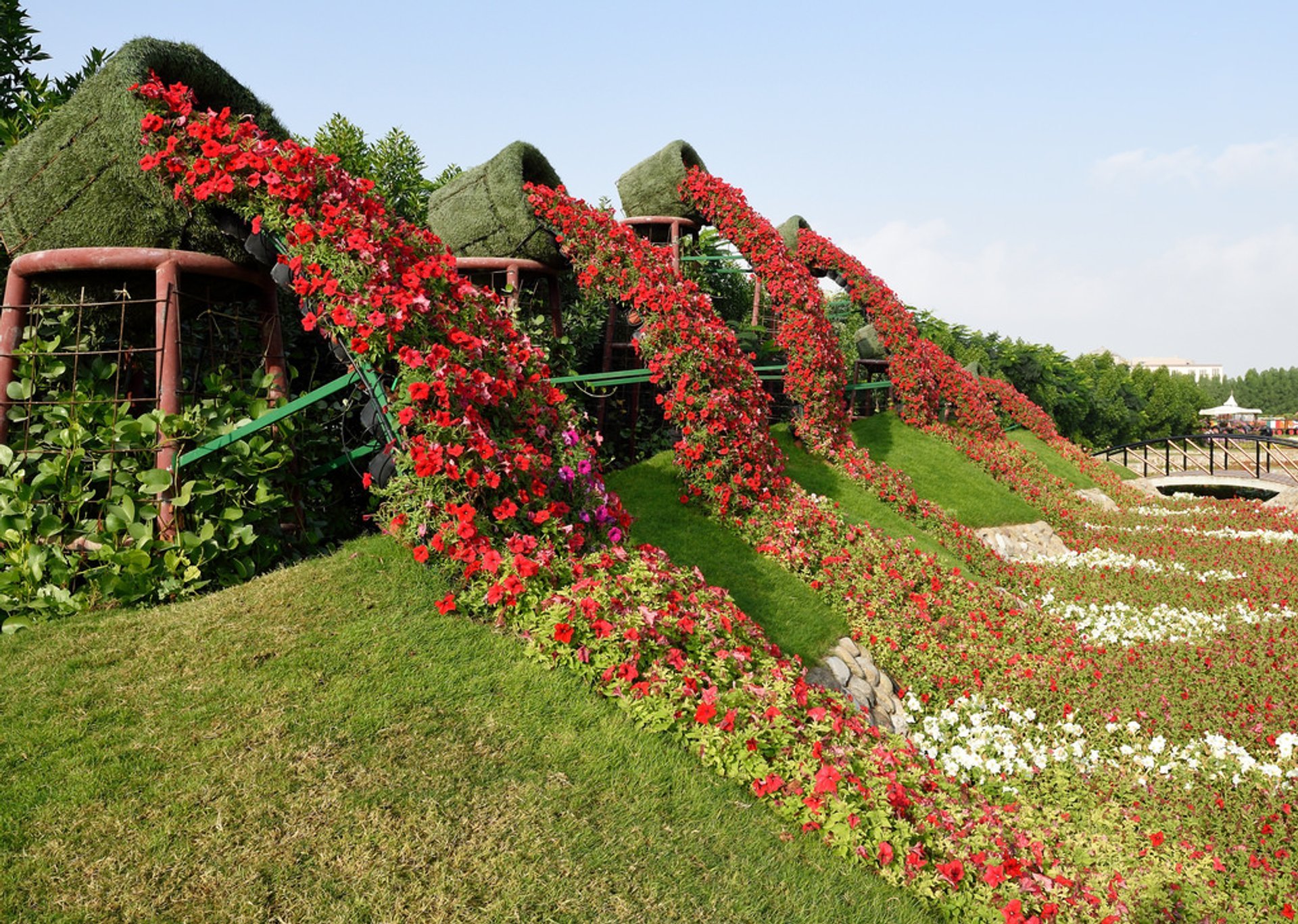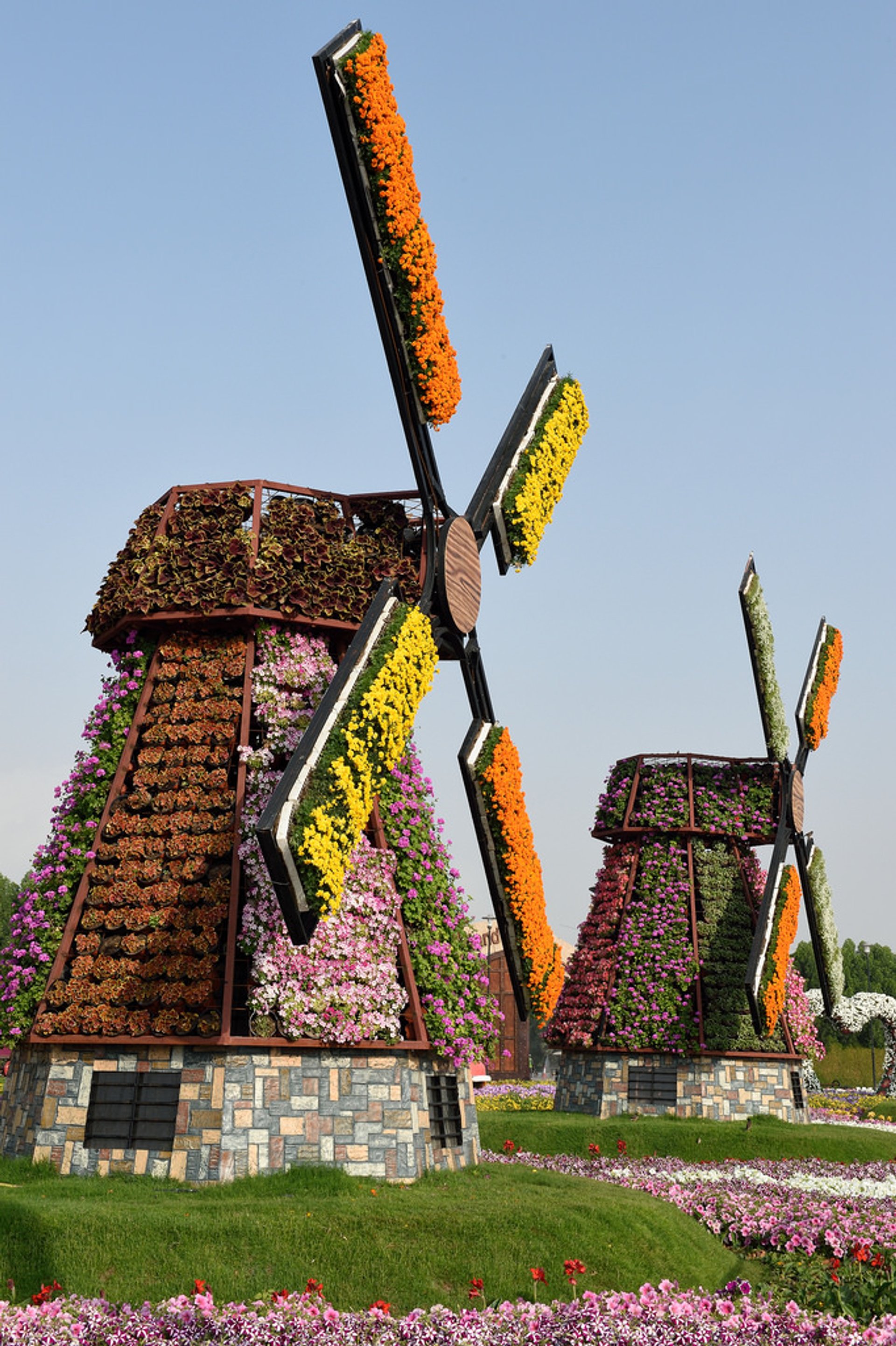 The Dubai Miracle Garden is a lush nature oasis located in the center of Dubailand district. The garden is open from mid-November to mid-May. During the hot summer season, it's closed for renovation. The garden covers 72,000 sq.m (775,001 sq. ft) of land. During the full bloom season, the garden showcases 150 million flowers. Dozens of colorful arches, sculptures, and figures full of amazing scents and colors make this garden a true wonderland.
Dubai Miracle Garden was opened on Valentine's Day, 2013. and is set in the heart of Dubailand. It was mentioned in the Guinness World Records as the largest vertical garden in its first year. Later, in 2016 it set another world record for the largest floral sculpture - an Airbus A380 model created from millions of blooming flowers. Topiary sculptures in the garden are real works of art! The garden is annually visited by over a million people.
Part of the garden, called the Butterfly Garden, is open all year round, however, it's best to view the flower garden in its full glory during the winter season. Witness the marvelous floral art and thoroughly prepared flower shows every year in Dubai!