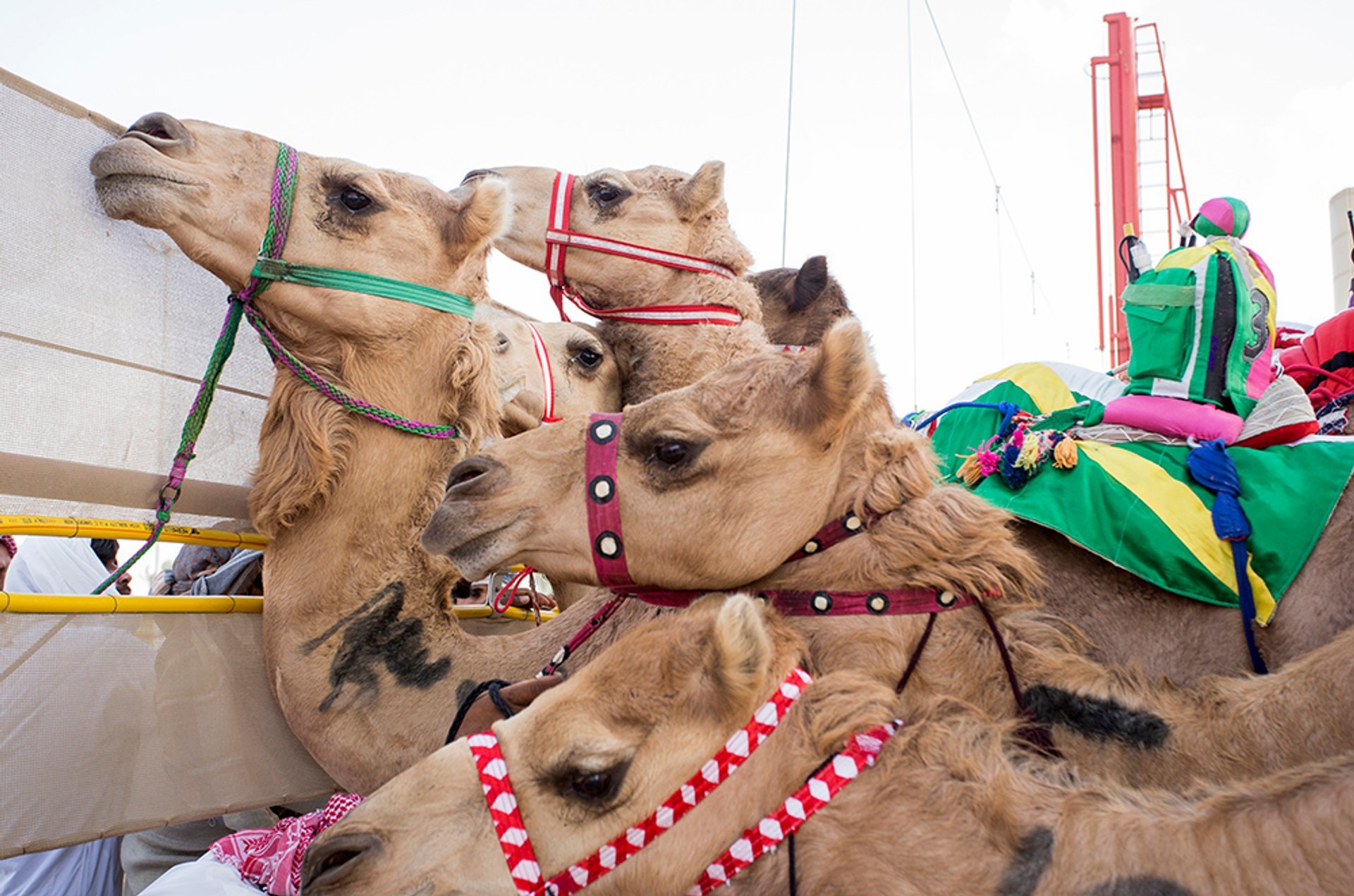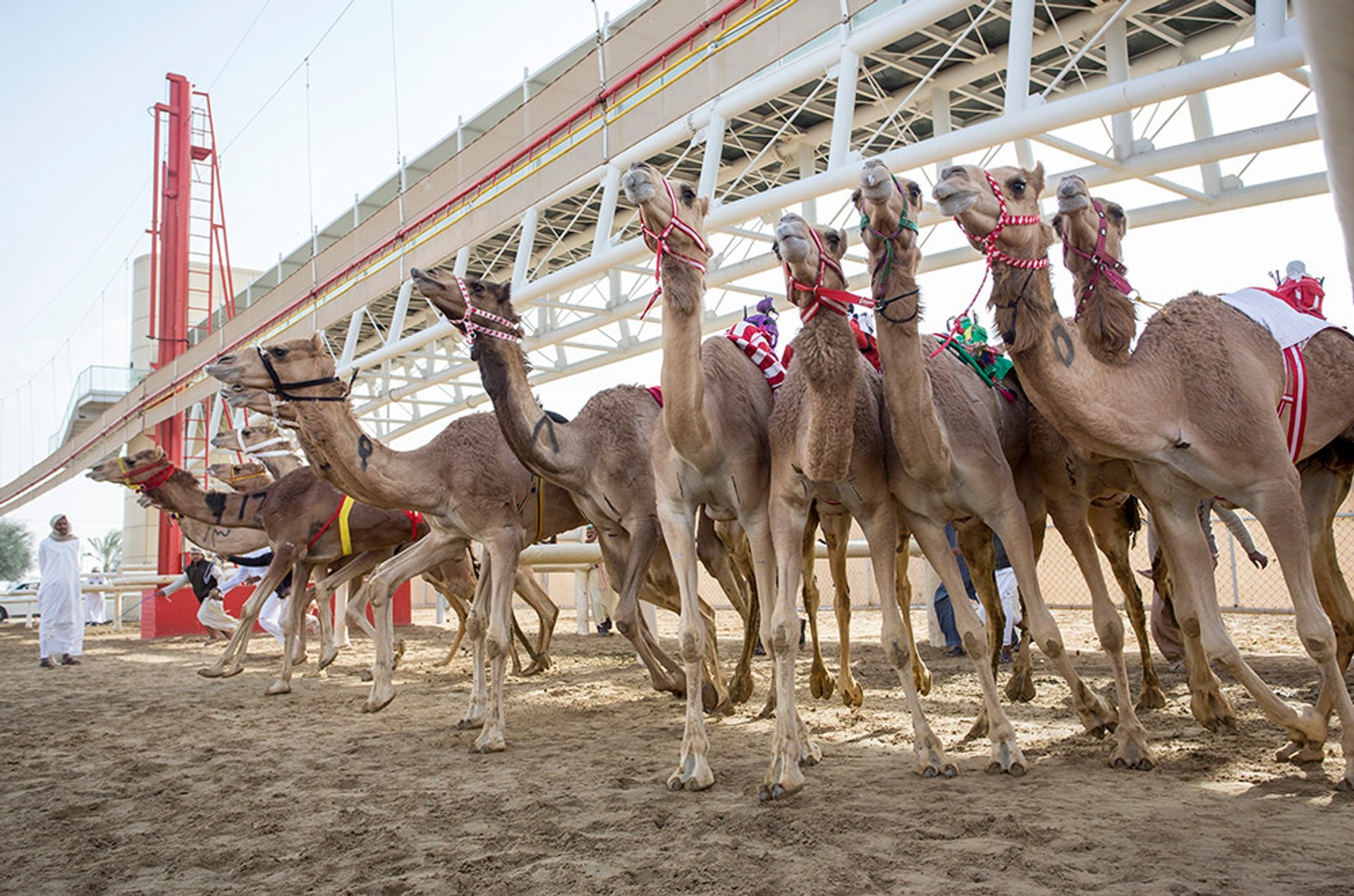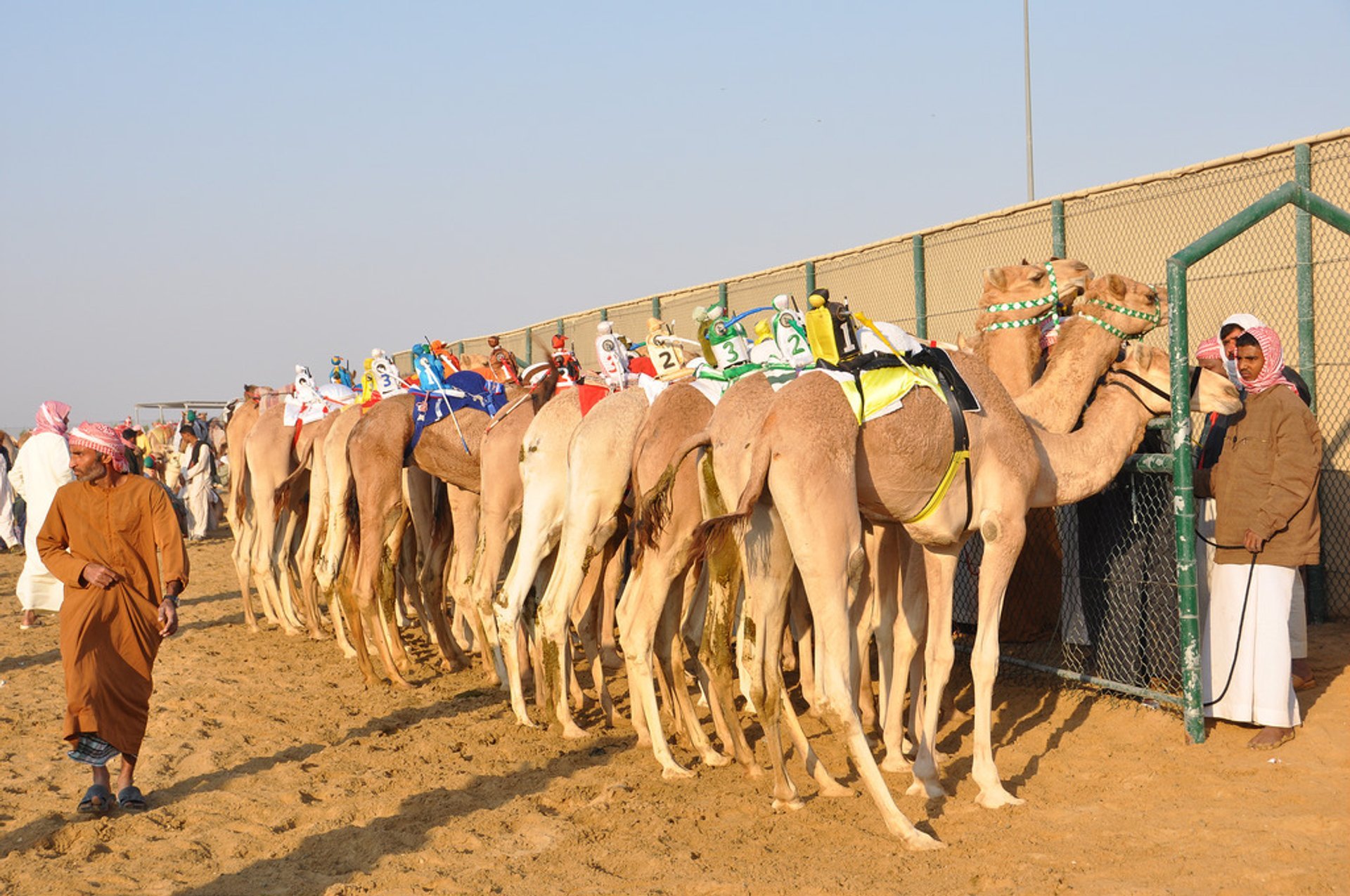 Camels have always been an integral part of Bedouin culture and lifestyle. These animals supplied the tribes with food, clothing, transportation, and also entertainment in the form of camel racing. Though there was much controversy over human rights and treatment of animals, this Emirati tradition has remained one of the prime experiences in Dubai. Now, to end the arguments, tiny robotic jockeys are replacing the children, who were used as jockeys until 2002.
Not all types of camels can partake, but only selected breeds which include the native breed of the UAE, Oman, and Sudan. Moreover, racing camels are trained from an early age. They exercise and feed on a special diet that features dates, oat, bran, and cow's milk. Every camel goes through a complete medical check-up before a race.
Camel races take place across the UAE under the patronage of the ruling Sheikhs. While minor races occur throughout the year, the main season lasts from October through April. The competitions are usually scheduled for Friday or Saturday morning. The most popular venues include Al Marmoom Camel Racing Track and Al Khawaneej Racing Track. Al Marmoom Heritage Village Festival annually draws thousands of tourists from across the UAE, Oman and Saudi Arabia.
Find hotels and airbnbs near Camel Racing Season (Map)