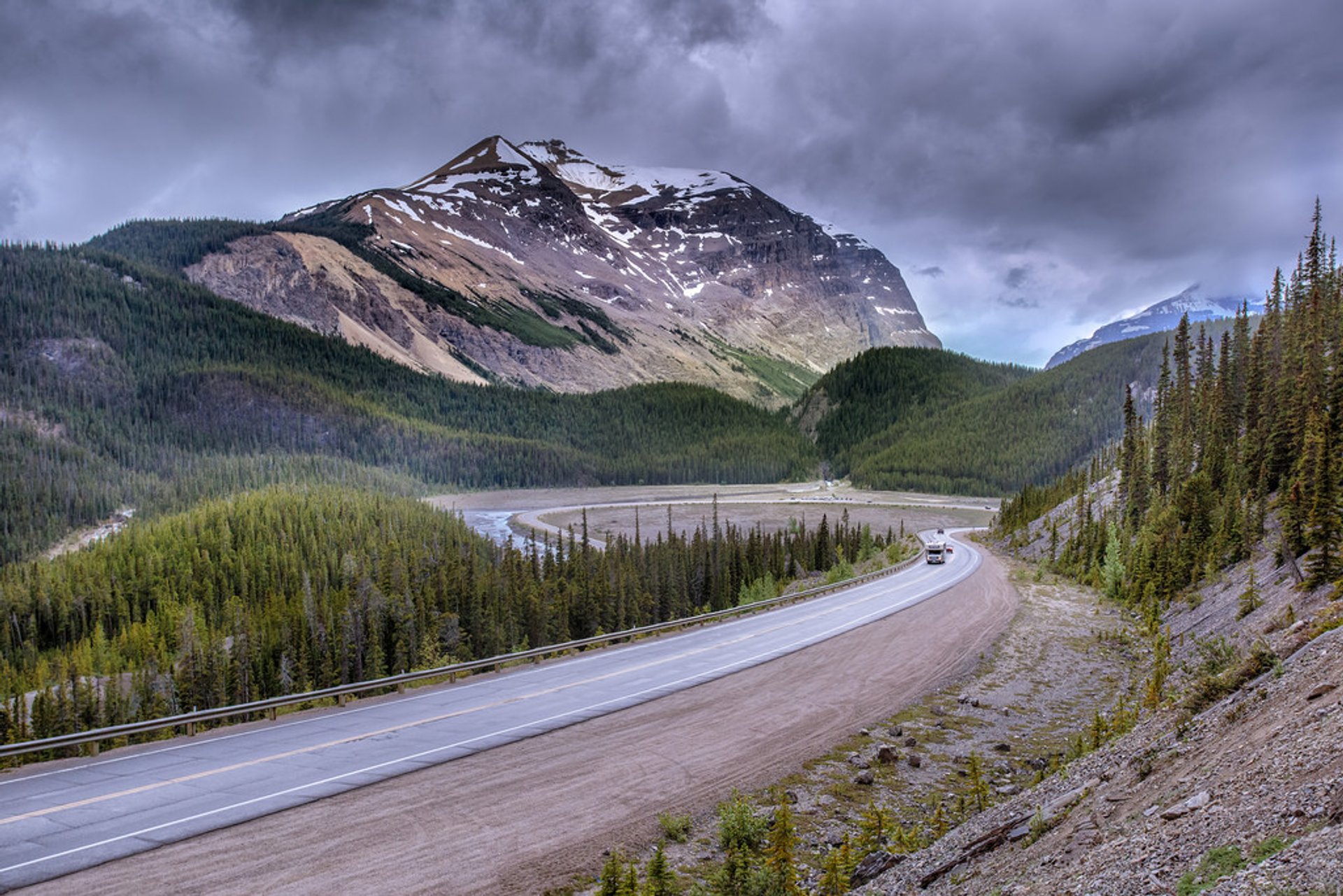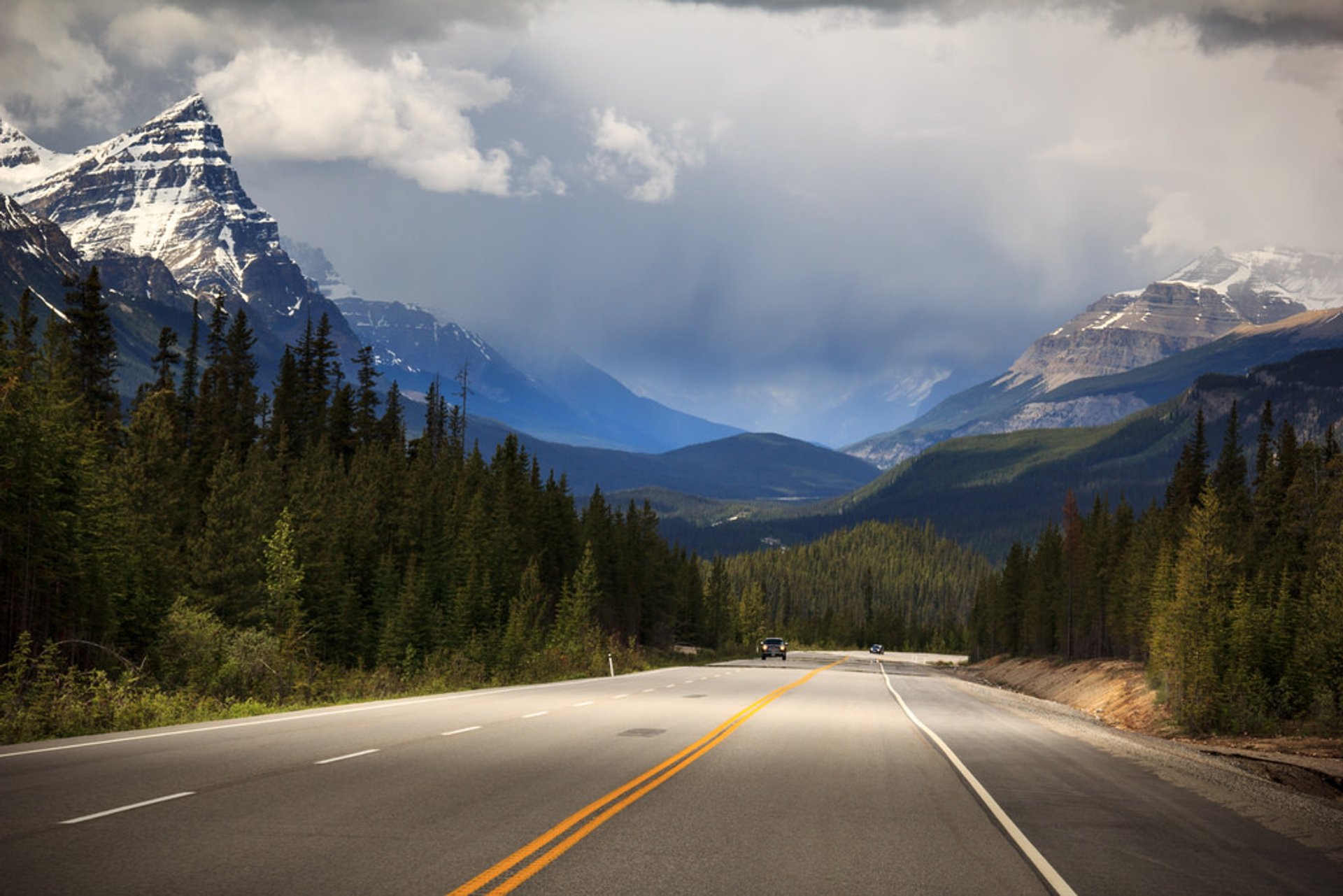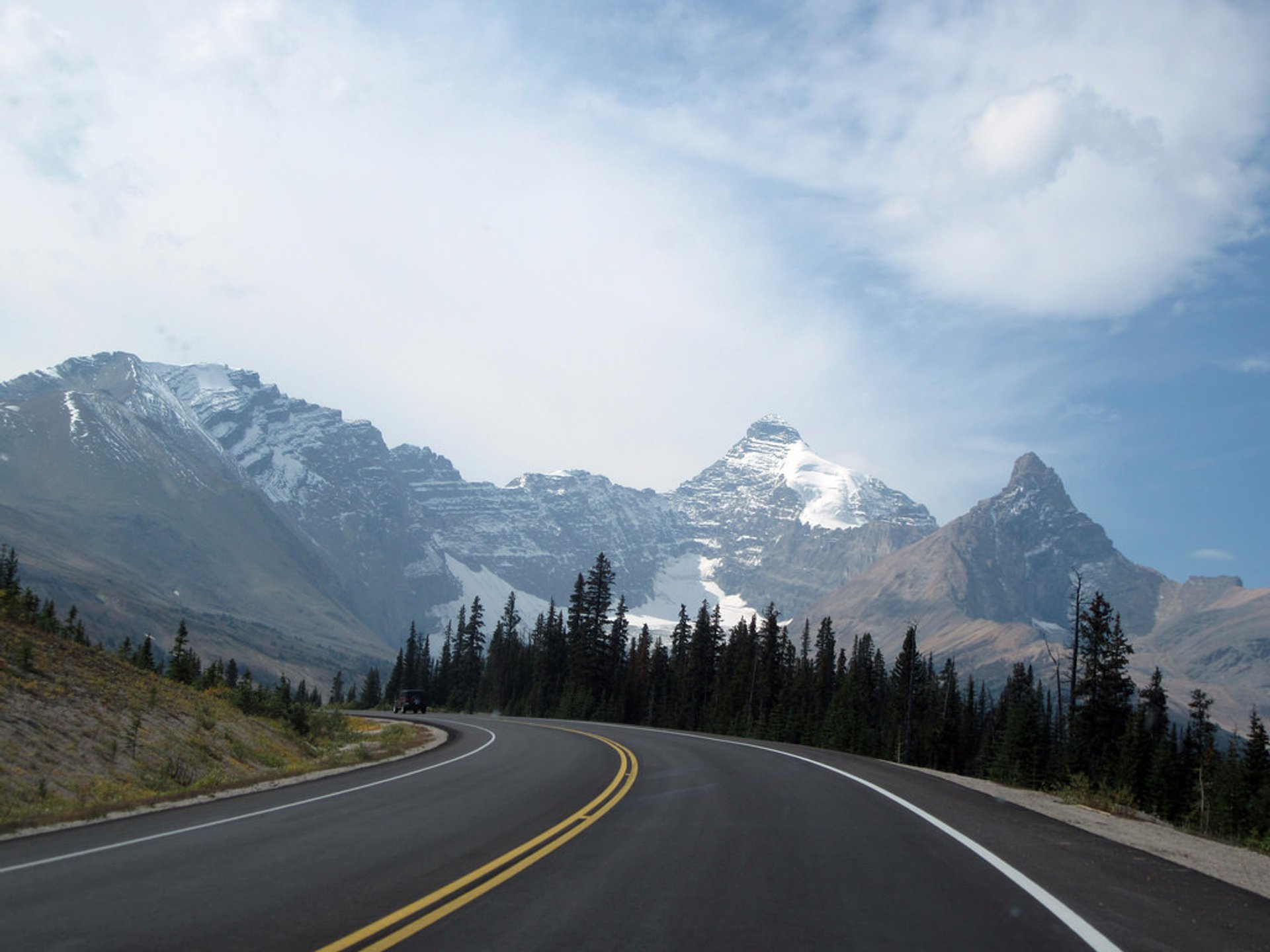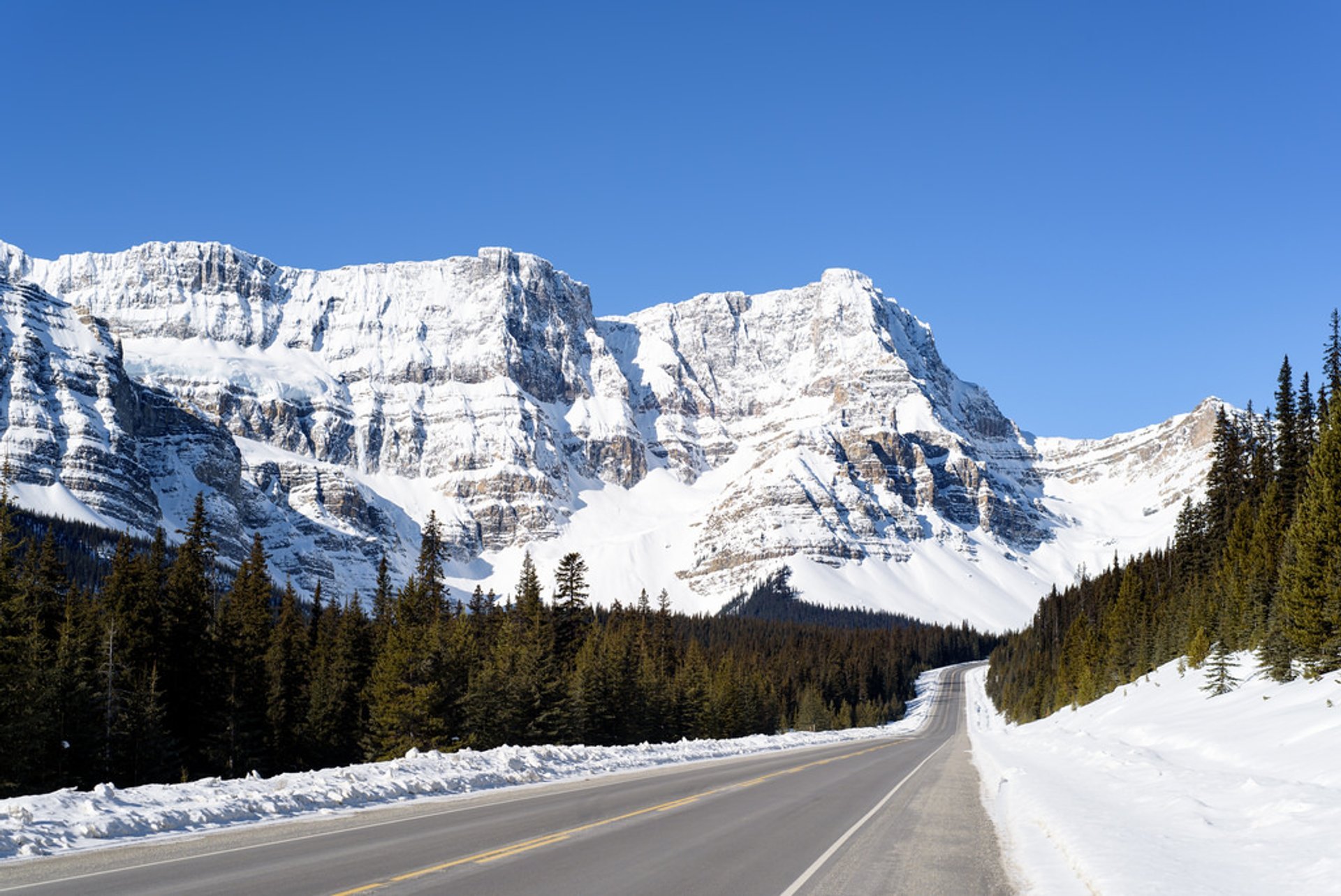 The Icefields Parkway (Highway 93) is one of the most beautiful drives in the world, full of unforgettable views of the Canadian Rockies. A 230-km (143-mi) mountain road winds through Banff and Jasper National Parks, linking Lake Louise and the town of Jasper. The distance can be covered in about three hours, but reserve some time to appreciate the scenery along the way. The road is open all year round, but it's mostly used from June to September when the weather conditions and wildlife watching opportunities are better. During the winter season, weather can get harsh in the Canadian Rockies: heavy snowfalls, blizzards, and strong winds are typical.
Icefields Parkway is a paved two-lane road, which is generally easy to drive. There are a few areas though with steep grades and switchbacks. Visitors will pass over 100 glaciers, turquoise lakes, waterfalls framed by rock spires and abundant wildlife. Look for bears, elks, wolves, and rare birds. Numerous hiking trails and campgrounds may keep you on this road for a while.
You may visit the Athabasca Glacier, or stop by Bow Lake to see the Crowfoot Glacier shaped like a crow's foot. There is also Crowfoot Mountain, Wapta Icefield, Bow Glacier, and Mount Thompson to explore. Peyto Lake is the most photographed site in the Canadian Rockies. Take a picture of it from Bow Summit from 2,088 m (6,800 feet) above sea level, the highest point on the Icefields Parkway. Another interesting phenomenon of a "crying" mountain—the Weeping Wall at Cirrus Mountain.
Don't miss the point where three rivers meet: North Saskatchewan, the Howse, and the Mistaya. Saskatchewan Crossing is also a starting point for tours on the Columbia Icefield. It is the largest ice field south of the Arctic Circle with an area of 325 sq km (125 sq mi). Visitors can travel onto the glacier in "snowcoaches." There is also the Columbia Icefield Discovery Centre and natural history museum. Glacier Skywalk is another unique experience on the road that puts visitors on a glass-floored observation platform, 280 m (918 feet) over the Sunwapta Valley.
Find hotels and airbnbs near Icefields Parkway (Map)