0
Peru is a great country to challenge your strength, as there are plenty of ways to conquer some of the cold, snowy peaks of the Andes.
If you are doing ice climbing for the first time or you want to reach some hard spots, then you should choose a proper guide. In addition, a guide will also help you to choose the right period for climbing because every peak has its own best and worst periods. Usually, the best time ranges between March and October.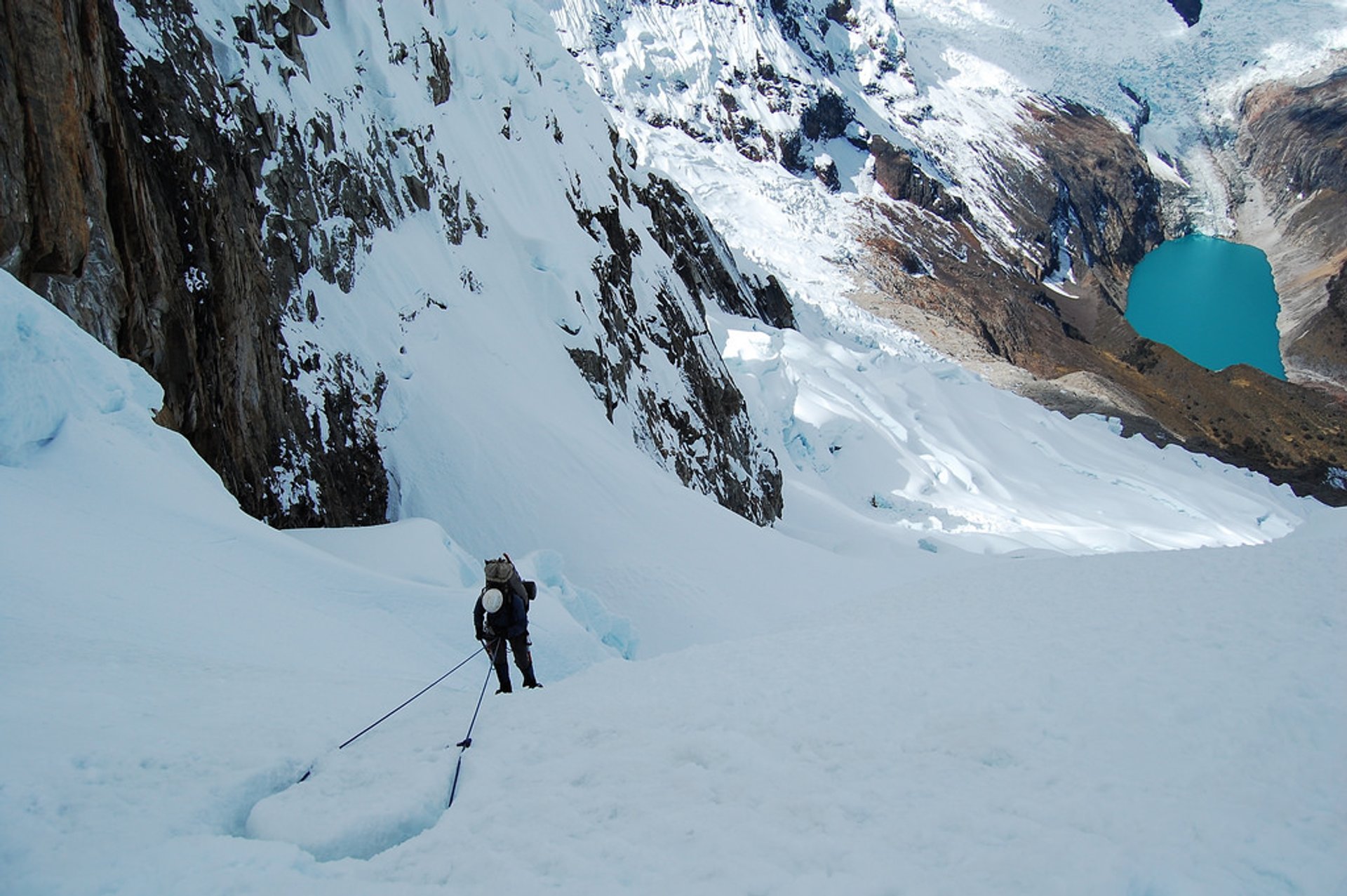 Cordillera Blanca is the most popular area for ice climbing in Peru. It has several peaks over 6,000 metres and more than 700 glaciers, so there are plenty of spots to choose from with different levels of difficulty. For example, Nevado Ishinca reaches an altitude of 5,530 metres, but it is considered an easy climb. Nevado Pisco is in the intermediate level, but the climb isn't technically difficult. Such peaks require 3 to 4 days of a hike, but if you possess more time and desire than shift your attention to more difficult peaks.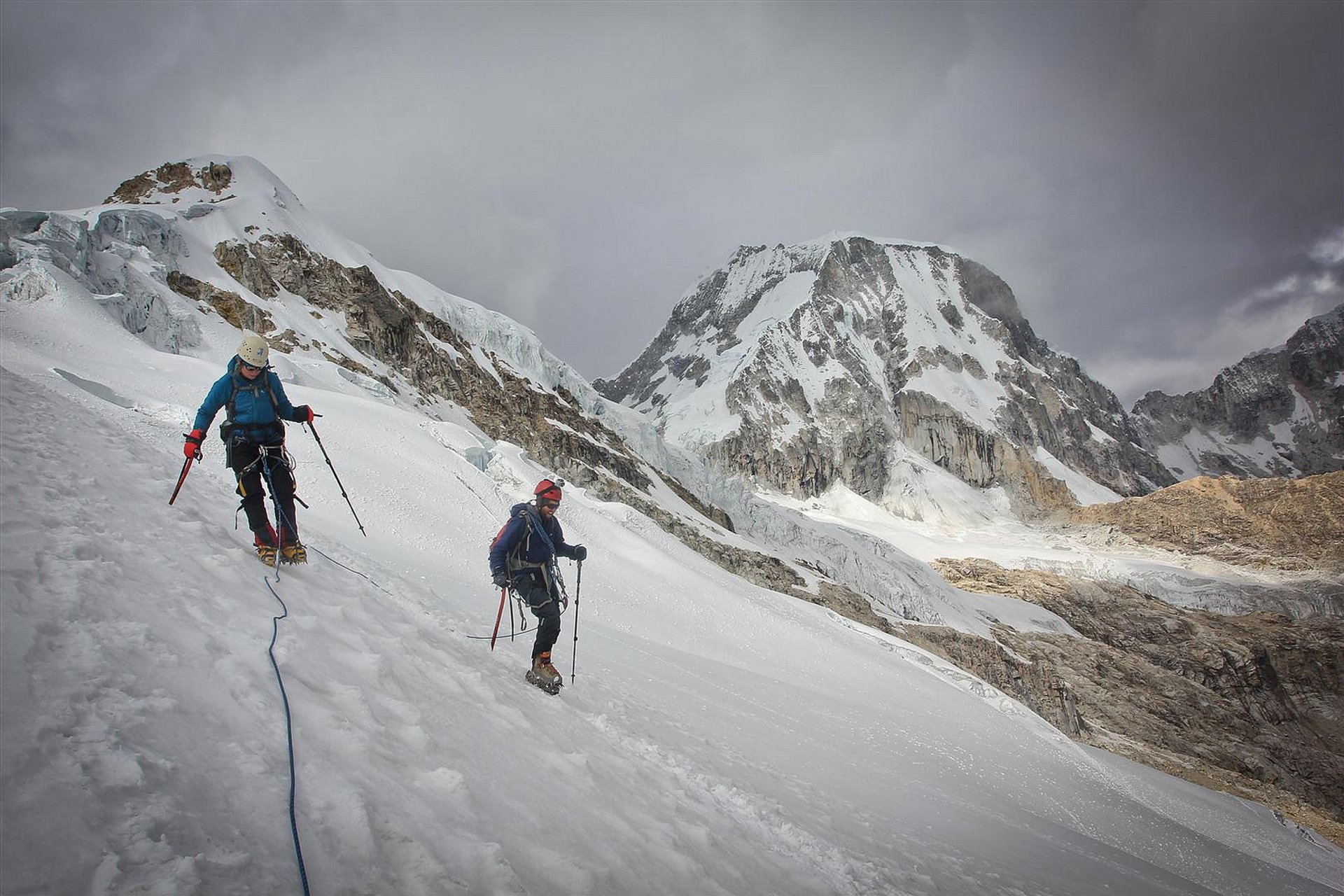 Chopicalqui Mountain is a 6,345 meters high peak and reaching the summit and back will take you 5 days with a guide. And, of course, Huascaran Mountain is worth attention with its 10-day long trek. It is the highest peak in the Andes and its snowy cap lies at an altitude of 6,768 metres.
Not to mention, ice climbing in the Andes brings stunning views to those who dare and also an opportunity to meet the wild fauna of the region—Andean mountain cats, white-tailed deer, taruca deer, and even pumas.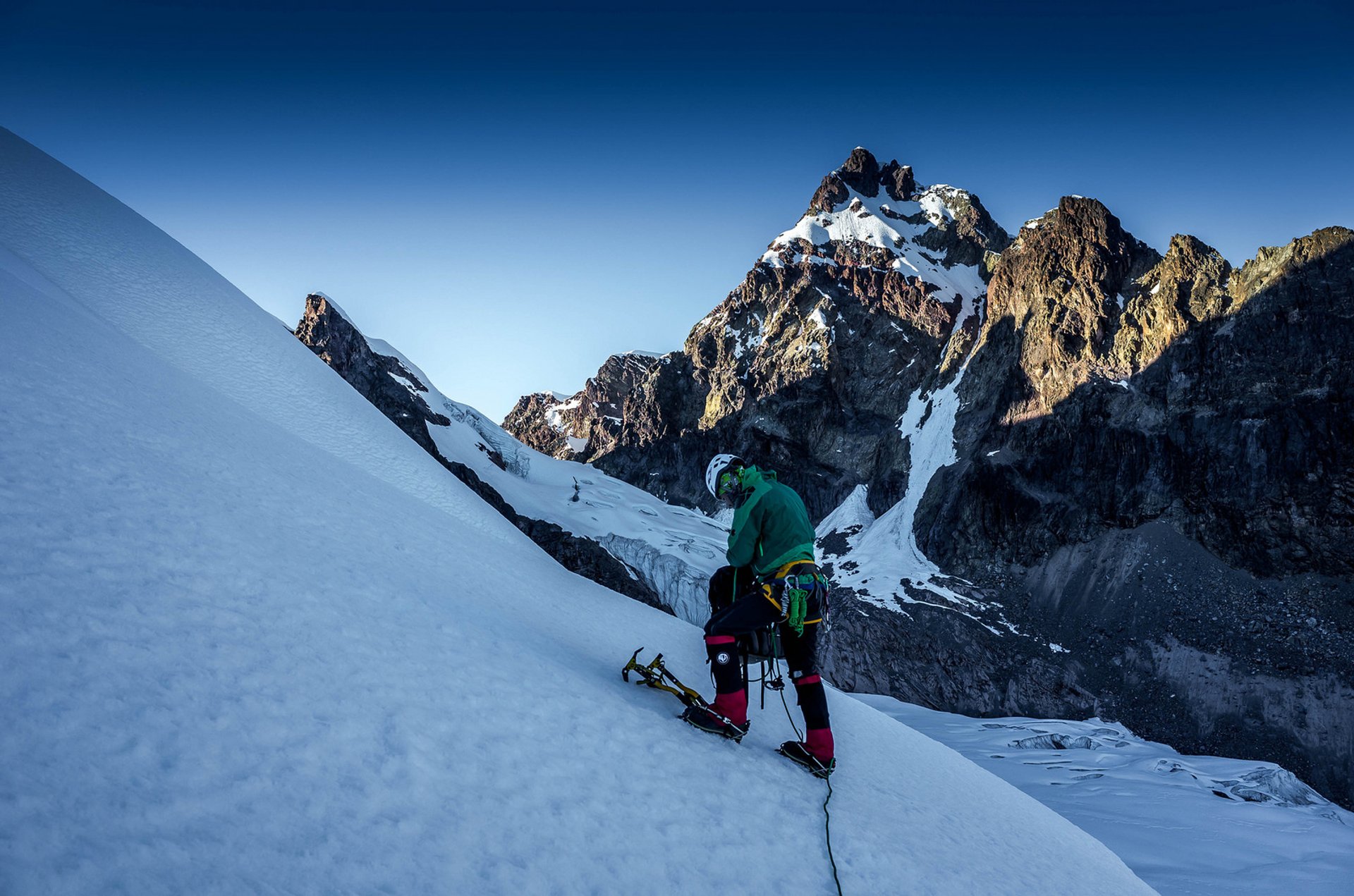 Find hotels and airbnbs near Ice Climbing (Map)
Ice Climbing Featured in