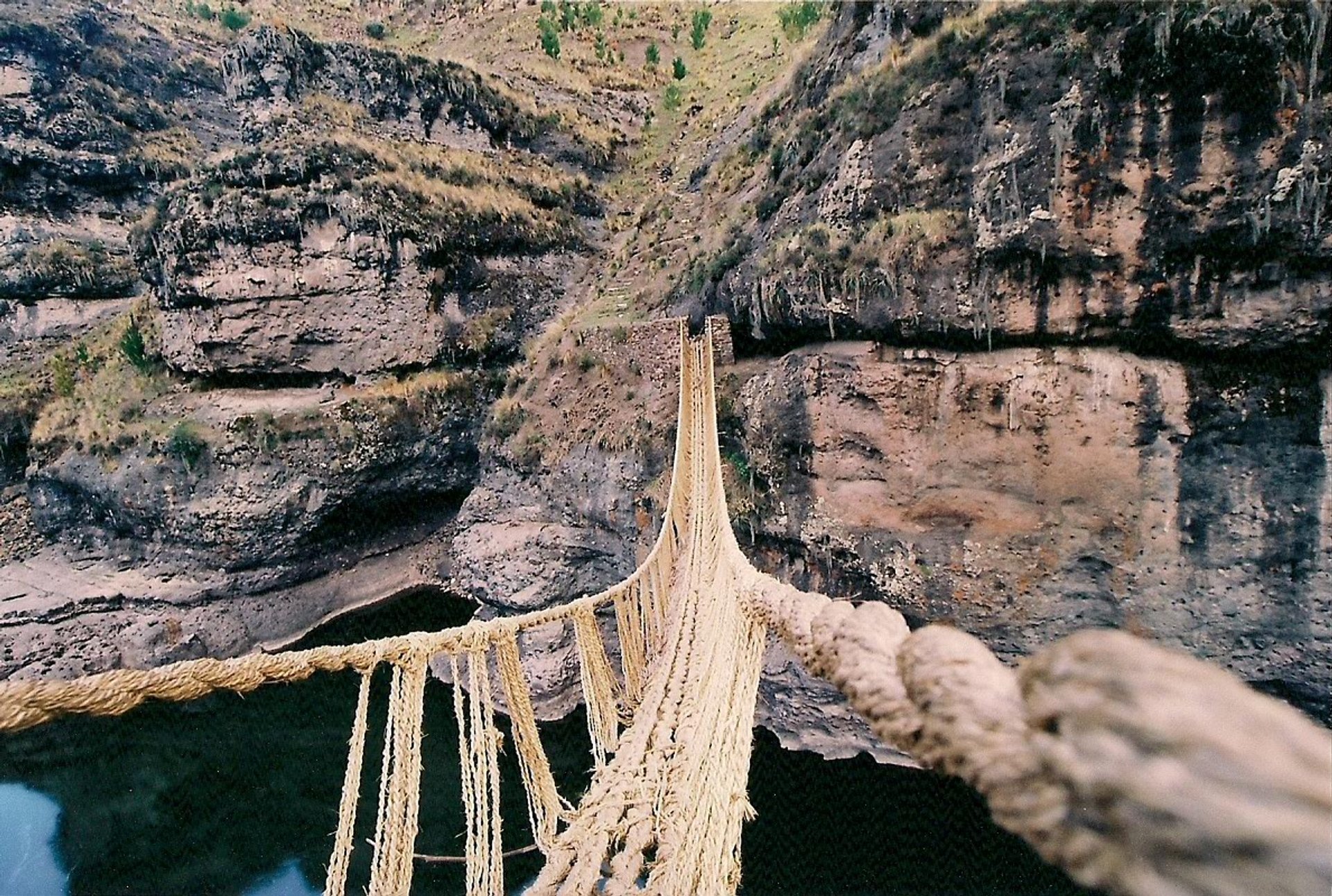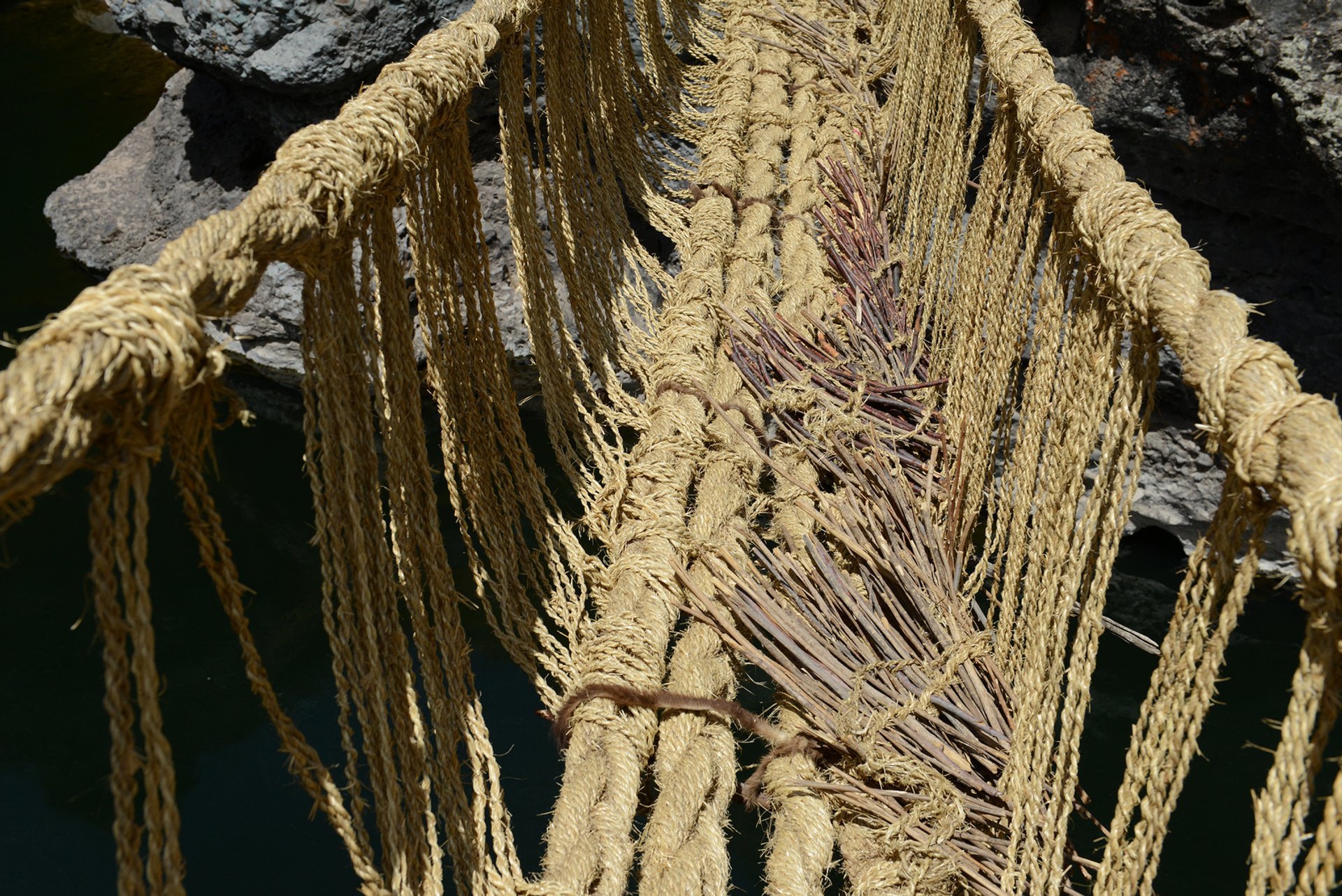 There are not so many inventions left from the Inca Empire. However, thanks to some indigenous tribes from the Andes we still have a chance to see and explore some, including this woven rope bridge.
The Q'eswachaka Bridge can be called a miracle of human craft. Today it bears more of a symbolic meaning, but Incas once used it regularly. It is made with the local grass ichu. Women and girls made braided ropes, which later were woven by men. This process is repeated constantly, as the bridge deteriorates quickly.
Today everyone can join the process of bridge renovation every June when several families from four Quechua communities gather on the steep banks of the Apurimac River in Canas Province. Their key goal is to honor Pachamama, the Earth Mother, and to behold ancient traditions. After the work is finished people give thanks to Apus (mountain spirits) and celebrate with music, chicha drinks, and chuñu phasi food.
Find hotels and airbnbs near Q'eswachaka Bridge Weaving (Map)