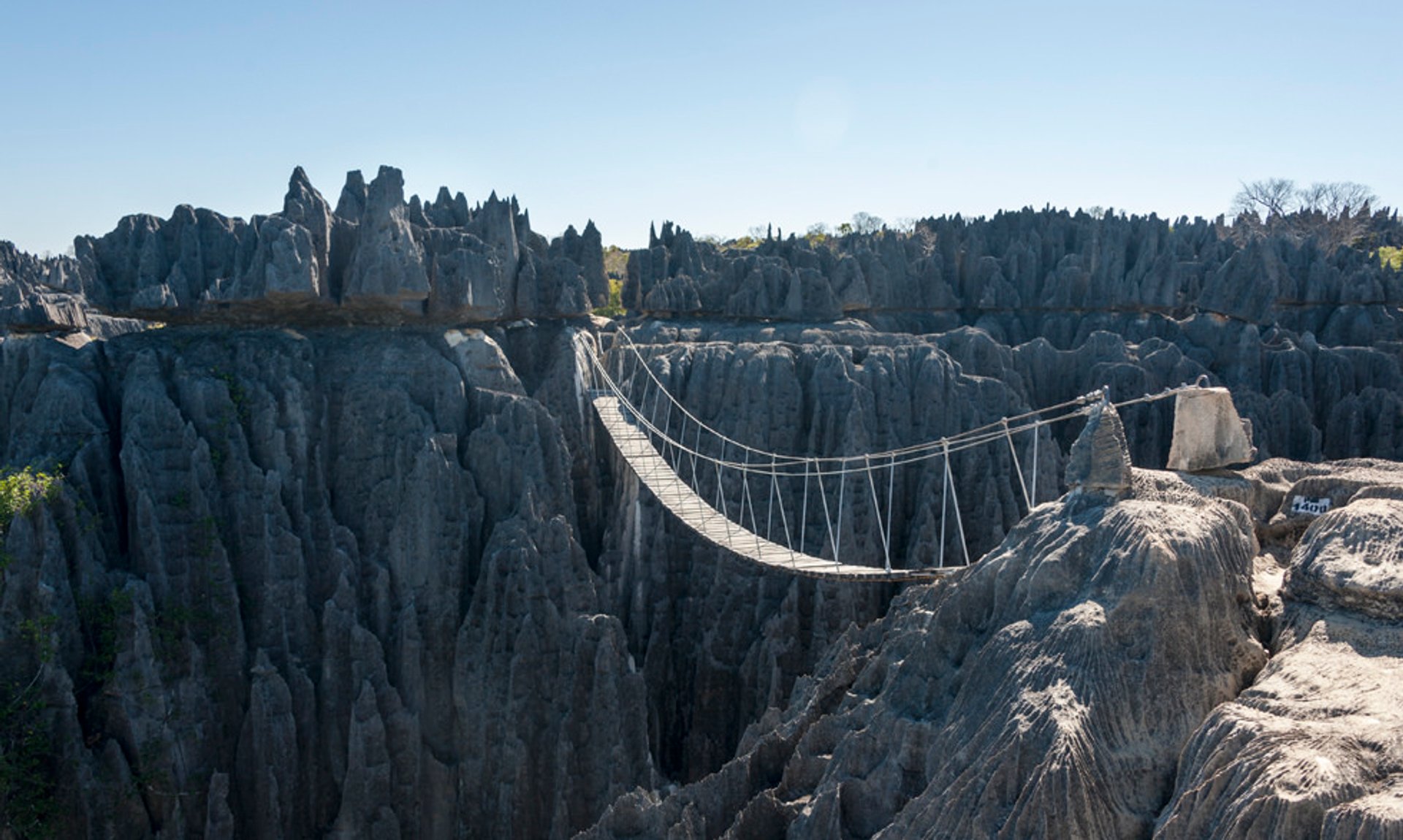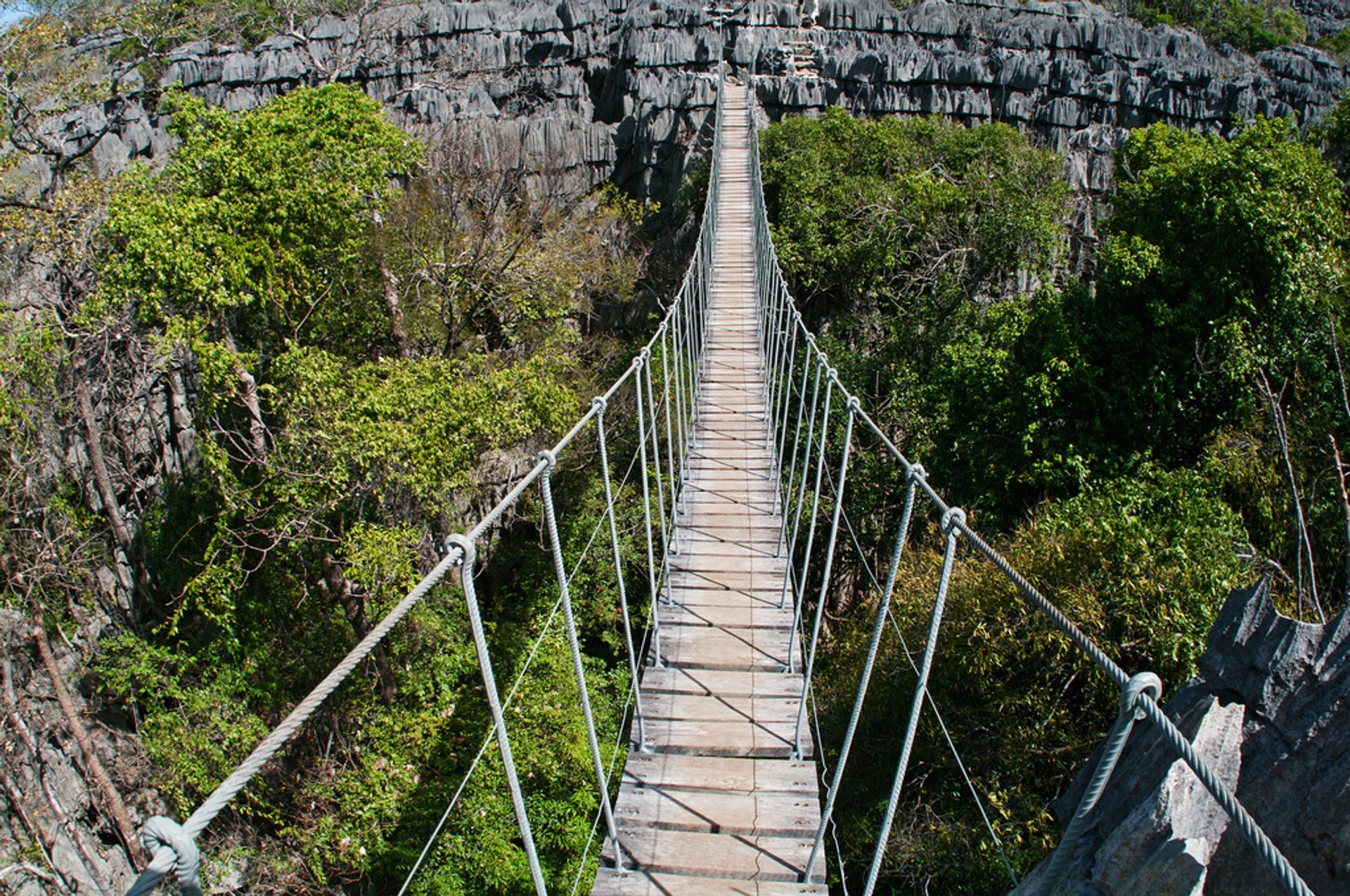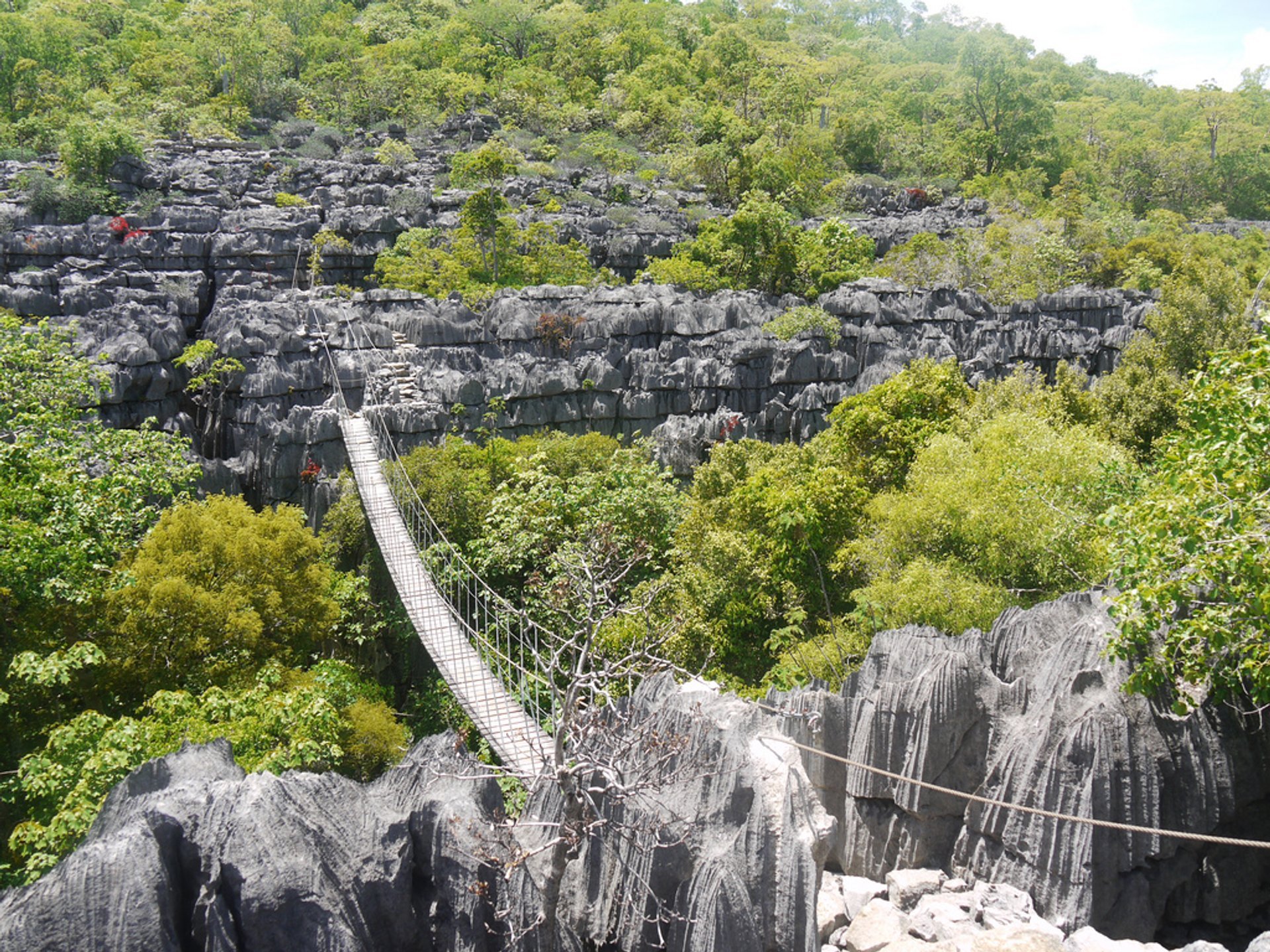 ©
Nicholas & Margherita Burns
Ever wanted to repeat Indiana Jones' bridge stunt in the Temple of Doom? The stone forests of Tsingy with their breathtaking rope bridges, that hang above knife-sharp limestone pinnacles, will give you that feeling.
In a picture or a video they may not look especially scary, but crossing them in reality is way more dramatic. Imagine that you're in the middle of your way, and it starts rocking, while you see the crevice studded with sharp limestones. It can send shivers down your spine.
But don't worry, dozens of people safely cross these bridges every day. At the same time, they are still featured in the list of world's most dangerous footpaths, so don't be too careless.
National Parks are accessible only during dry season between May and November. To be completely sure that you can easily access all areas of the park, including the Grand Tsingy area in the Tsingy de Bemaraha, we recommend visiting rope bridges between June and October.
Find hotels and airbnbs near Suspension Bridges (Map)