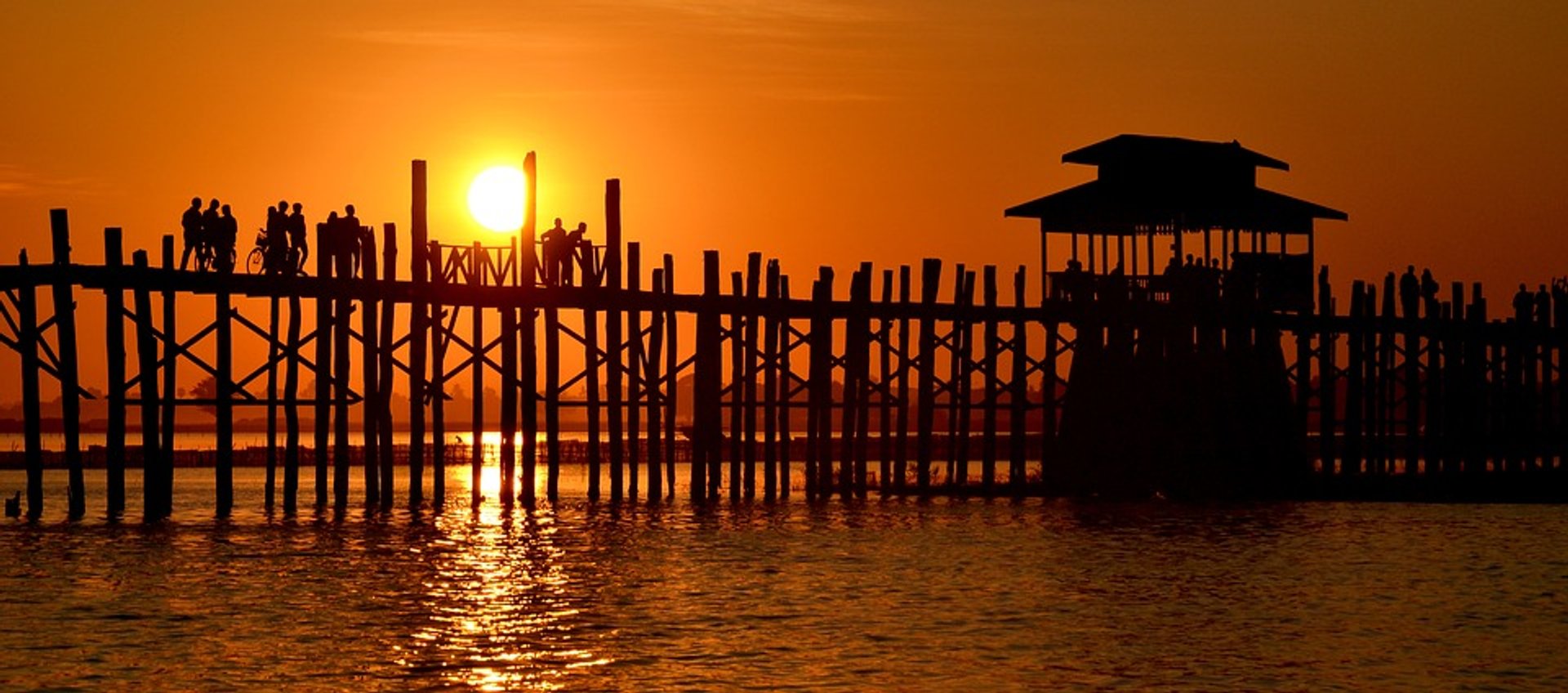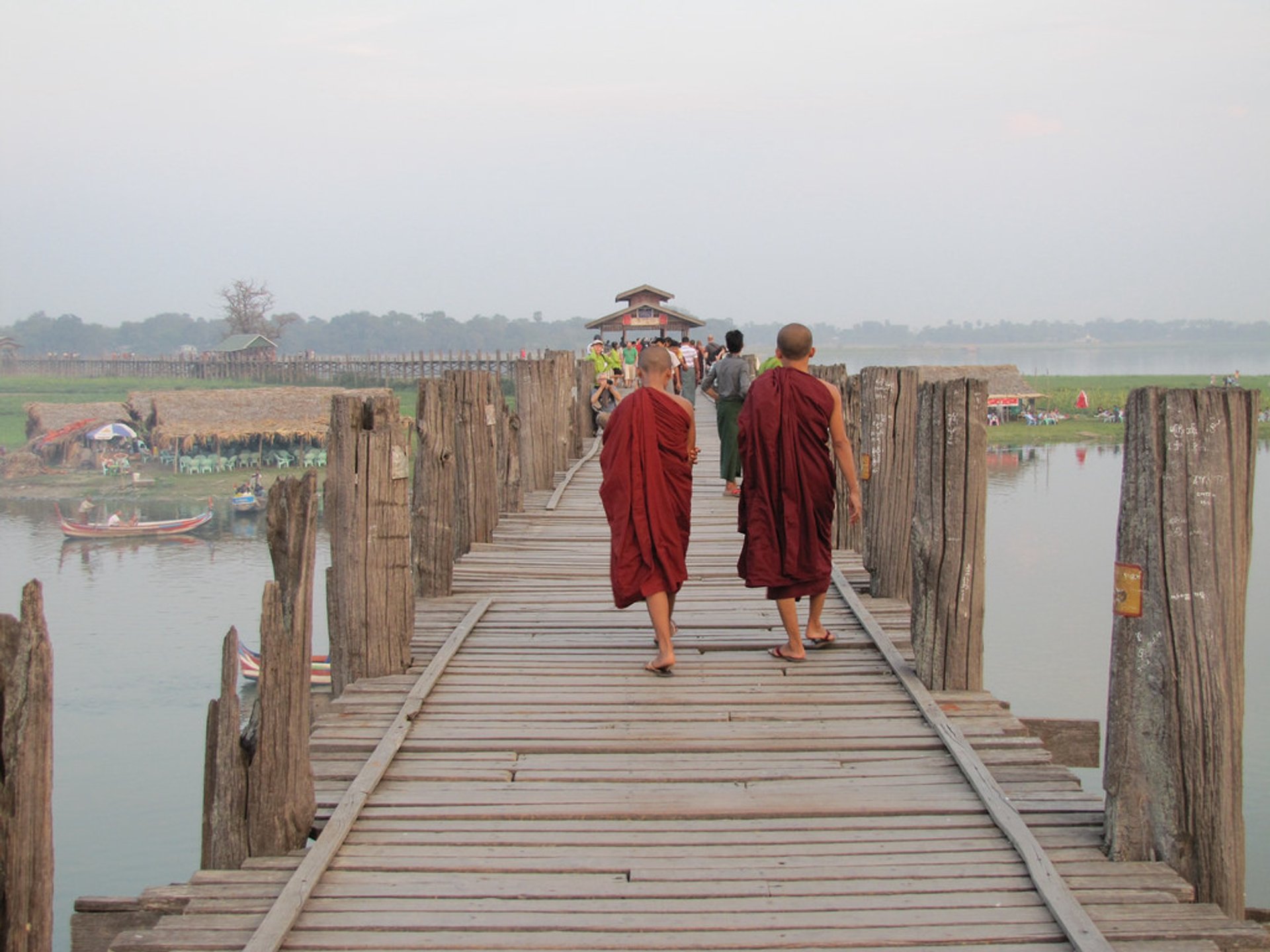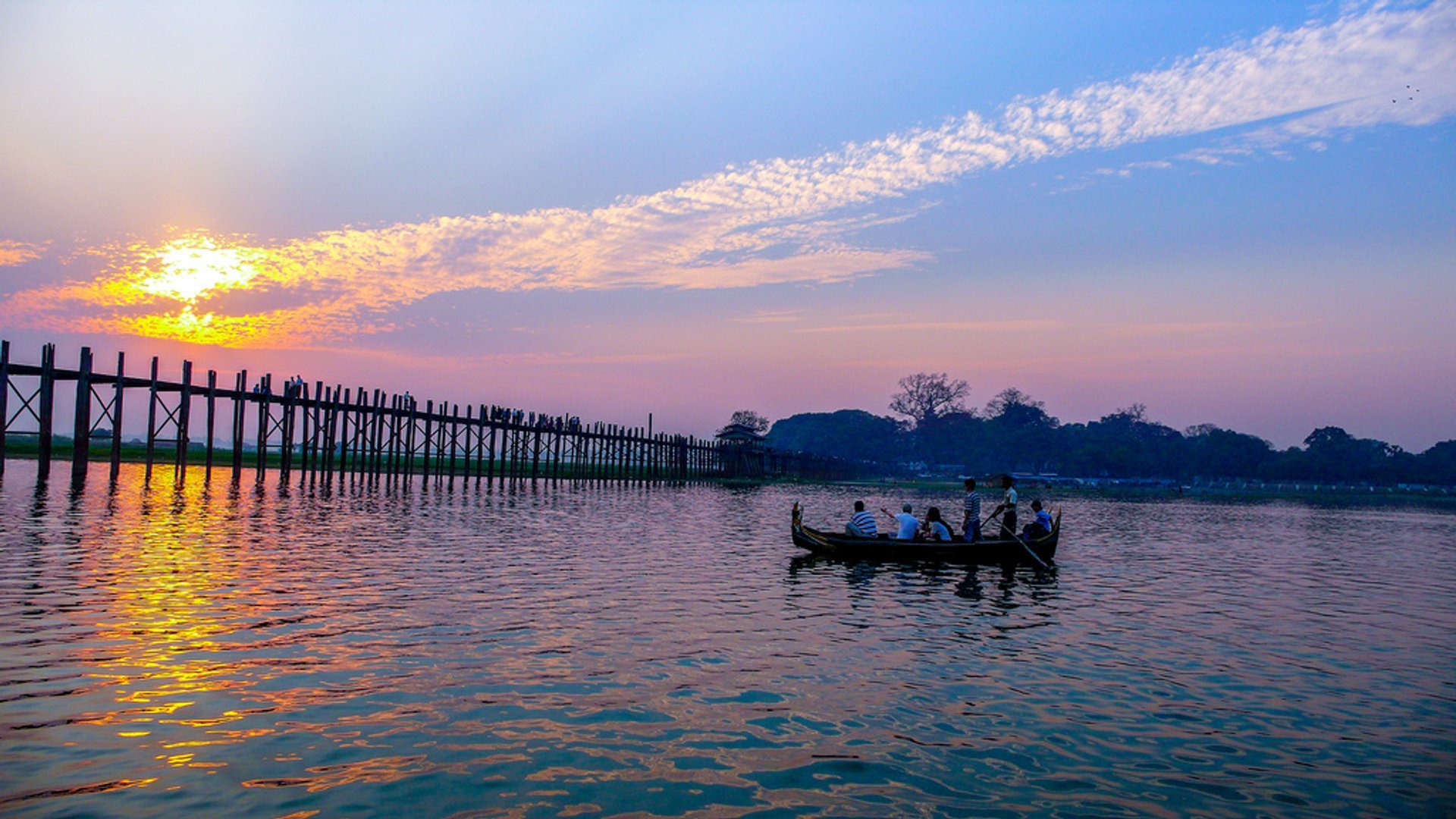 The U Bein Bridge has the reputation of the longest teak bridge in the world. The wooden construction was built during three years at a slight curve and is supported by over a thousand wooden pillars that were hammered into the bottom of the shallow lake. The surface is made of teak planks taken from the old royal palace of Inwa that had been razed a number of times. This bridge has a certain unique and royal history to it too.
Of course, the bridge is used by locals, but nowadays it is one of the region's most popular tourist attractions and one of the most photographed features. It is especially striking in the evening when the colours of the sunset paint the scene in natural colour (the bridge becomes more crowded during those times). Visit this location throughout the year: during the rainy season the span isn't that far out of the water, but in the dry season when the water level is low, the bridge stands high above the water of the lake.
Rent a small wooden boat to float around and under the bridge, buy souvenirs, and taste authentic food at local restaurants near this place. The U Bein Bridge is still a beautiful and popular place to capture the beauty of Myanmar.
Find hotels and airbnbs near U Bein Bridge (Map)