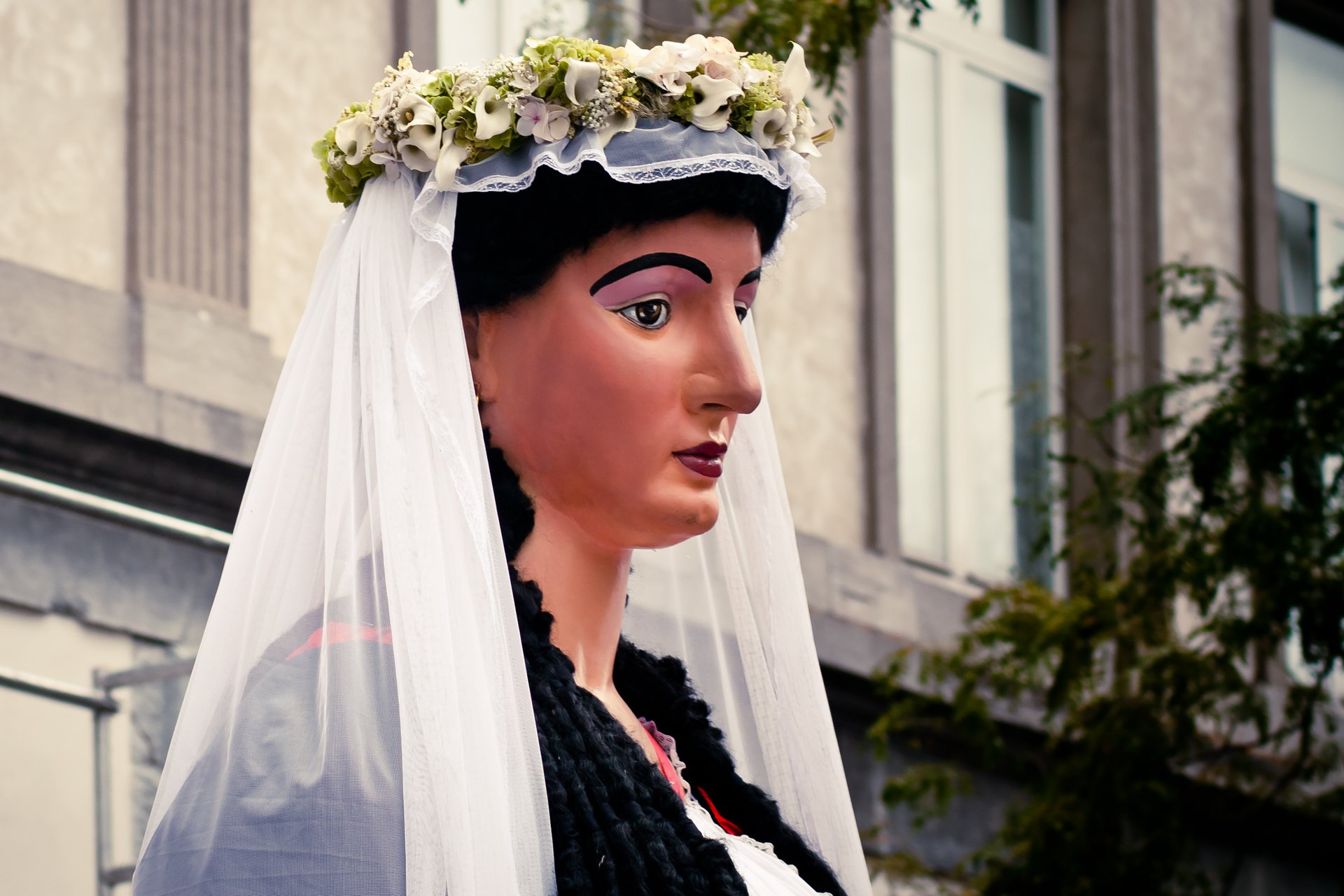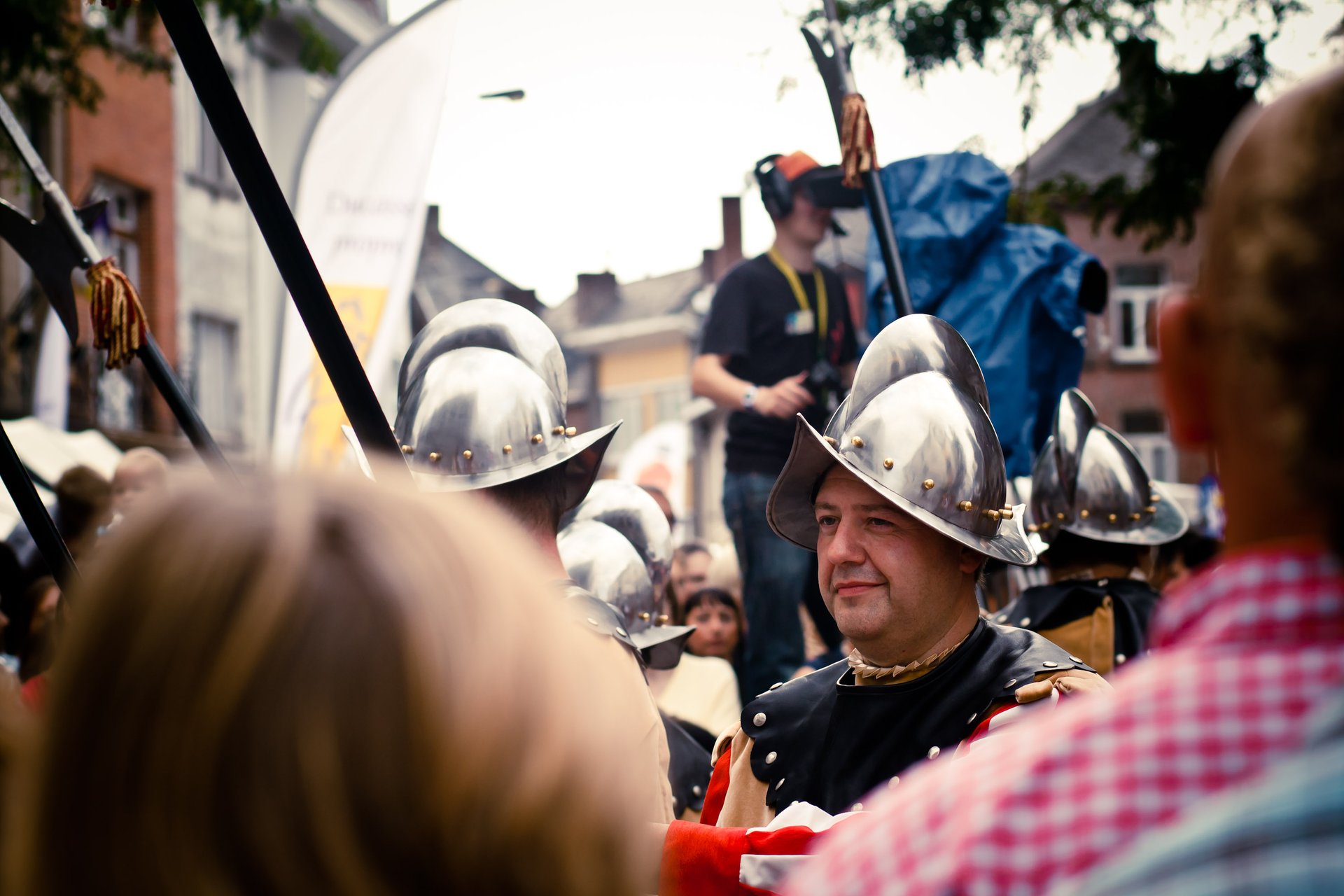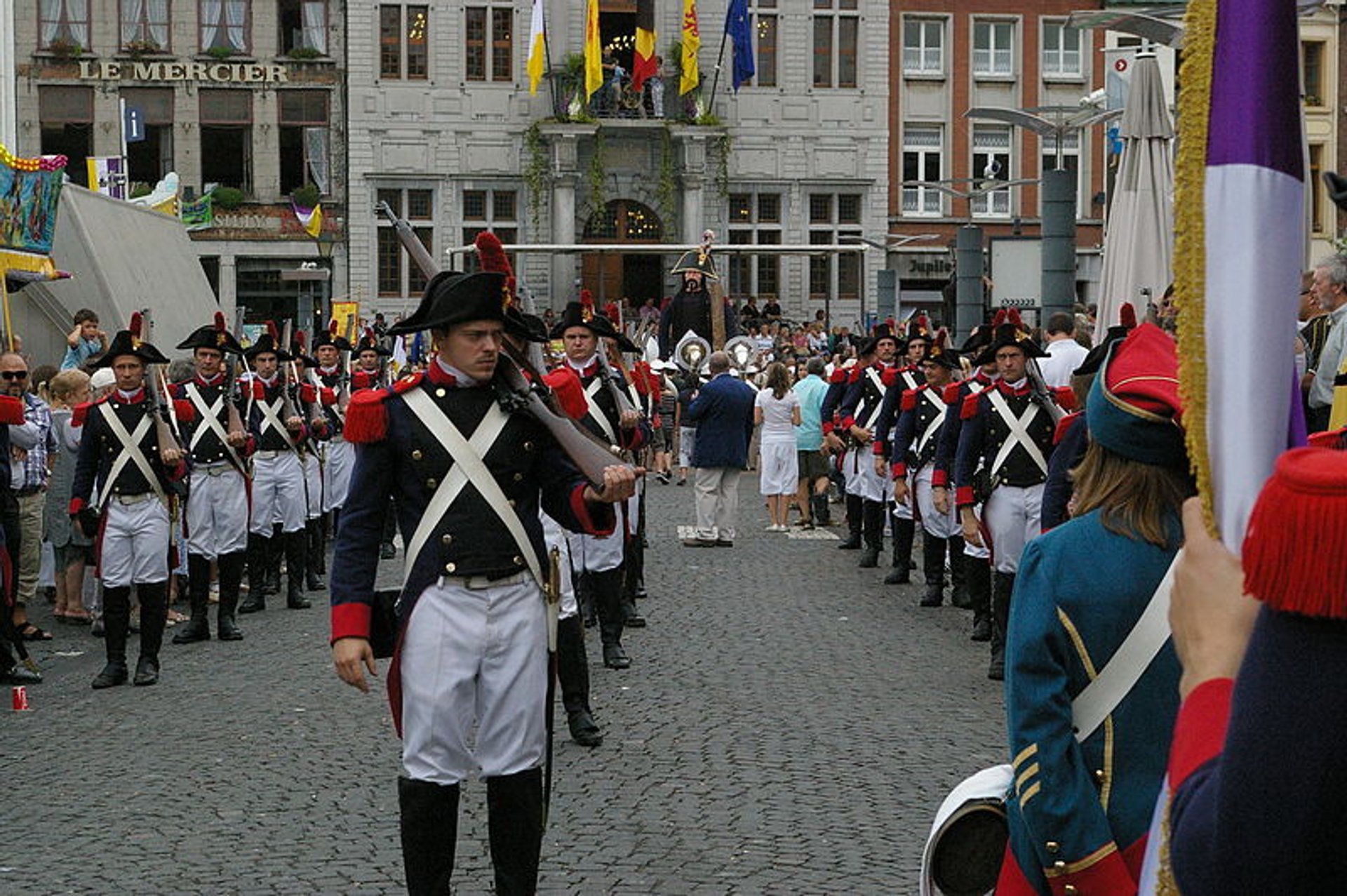 Ducasse d'Ath dates back to the 15th century when St. Julian's Church was constructed in Ath, a small town between Mons and Tournai. Initially, the procession was held to commemorate this event, but over the centuries the Ducasse has lost its religious meaning. Today, the parade remains as a tribute to the medieval traditions that support the cultural identity of locals.
The first signs of celebration appear in town on Friday when citizens burn the pants of Goliath, the emblematic giant of the city. On Saturday morning, Goliath and his fiancée get married at St. Julian's church and return to City Hall where David confronts Goliath and wins. When the fight is over, it's time to eat the Masteilles tart. Made of macaroon and almonds, this tart is eaten with a glass of Burgundy wine only once a year.
The traditional Parade of Giants occurs on Sunday. It includes seven giants and eight floats depicting scenes from the Bible, history, and local legends. The oldest giant in the procession is Bayard, a huge horse constructed in 1462. Goliath joined the parade in 1481 and five more giants were added to the procession throughout history. In 2005, UNESCO recognised the seven giants of Ath as one of the Masterpieces of the Oral and Intangible Heritage of Humanity.
Find hotels and airbnbs near Ducasse d'Ath (Map)