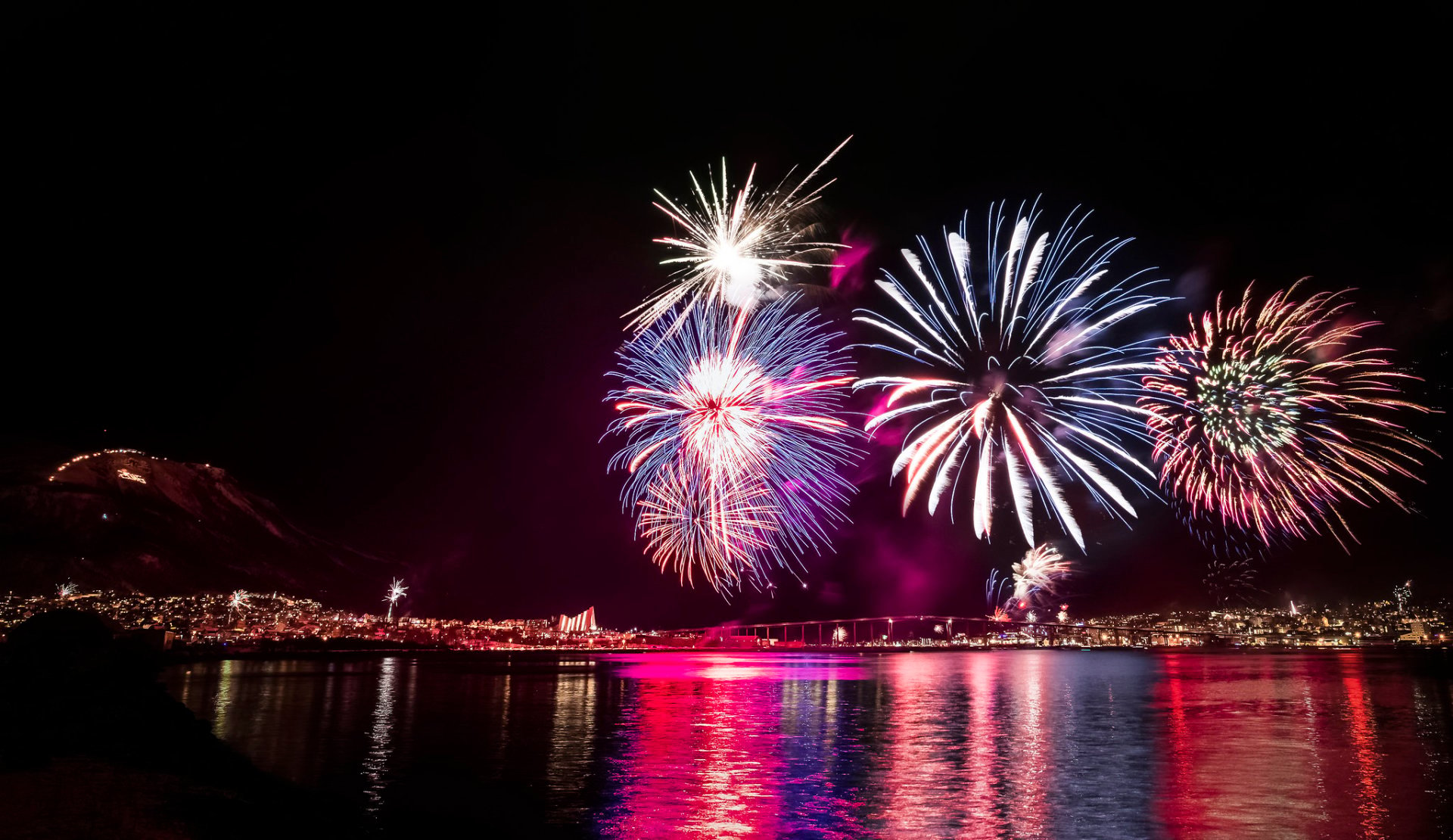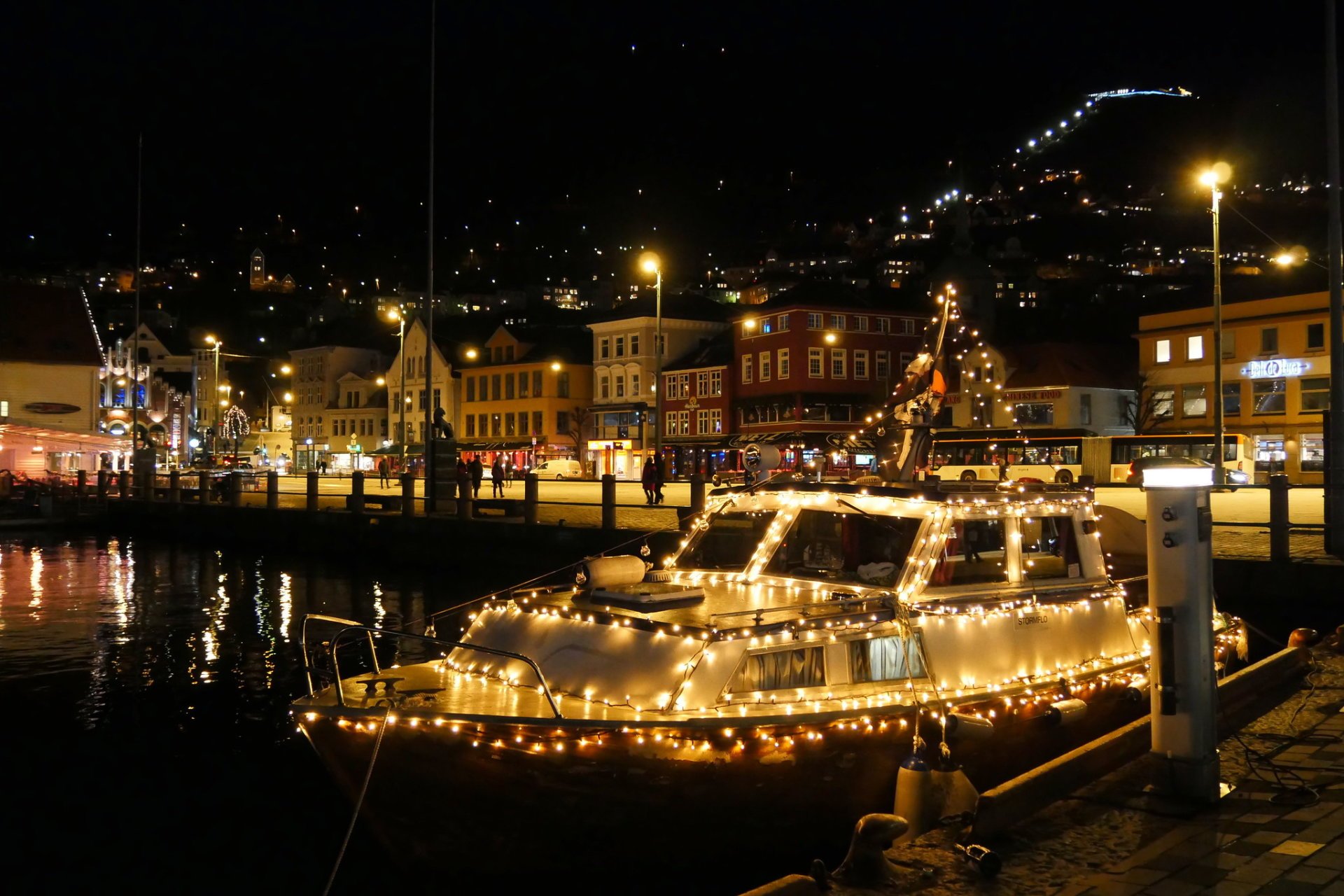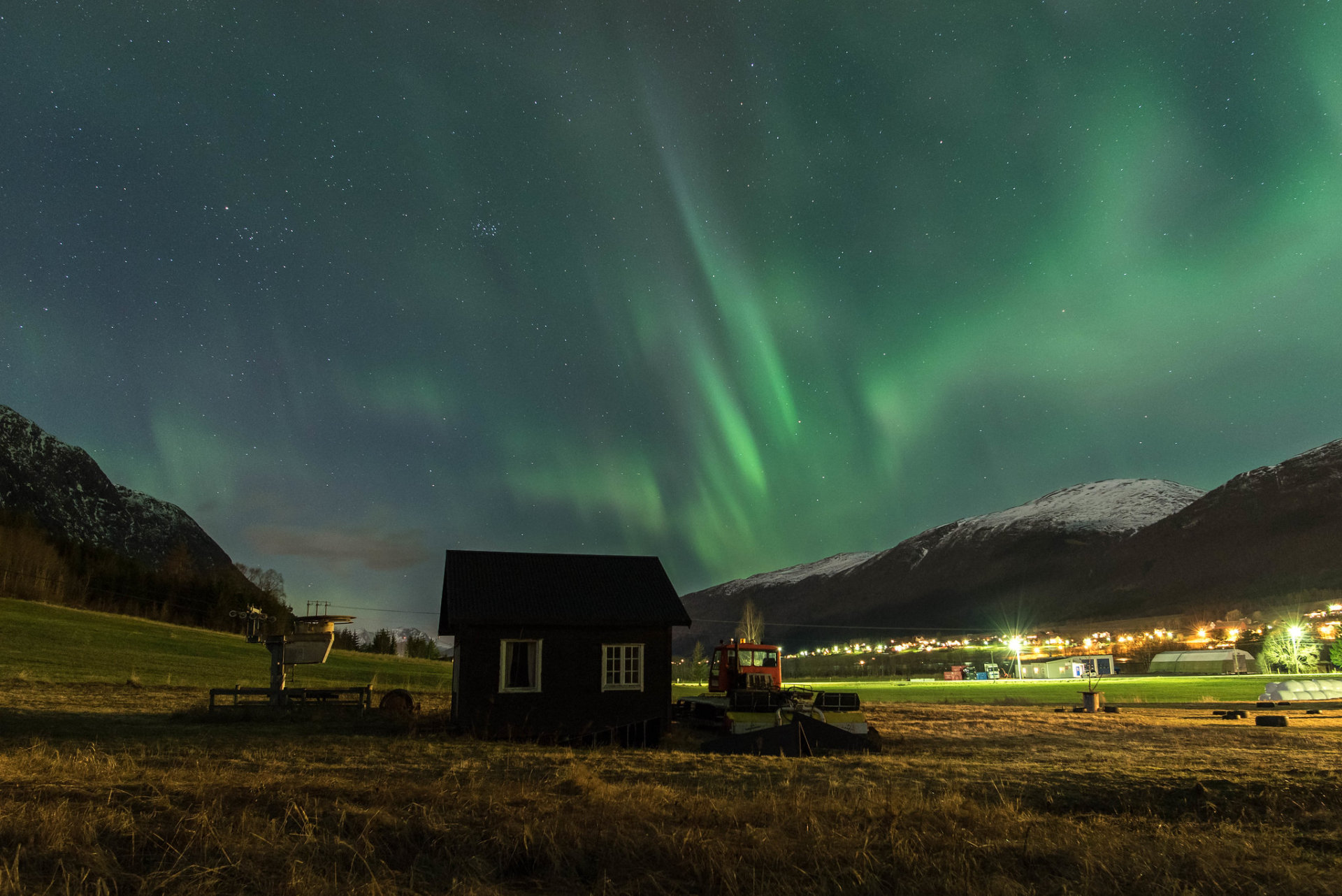 See accommodations nearby
Norwegians know how to create a memorable New Year's Eve. You can choose from hotel packages, gala dinners, countdown parties, and street celebrations. Also, many cities host their official firework displays when a clock strikes 12. Besides, the state's ban on customer fireworks is canceled on NYE between 6 pm and 2 am, so people use this chance to set off some firecrackers in their backyards.
Oslo
The most popular choice is clearly NYE in the capital. Naturally, the top gathering point is the city's heart around Oslo City Hall (Rådhuset). The downtown is packed with bars, restaurants, nightclubs, and various venues offering a festive program. Yet, most of the events are ticketed and need to be booked in advance. An alternative location could be Furuset sports park (Furuset parkourpark) in the northeast of Oslo. This place also draws crowds for the outdoor festivities and a firework show.
Bergen
Another great destination to herald in the New Year is Bergen. You can get there from Oslo by a scenic Flåm Railway (Flåmsbana), which promises to take you on the train journey of a lifetime. The most romantic way to celebrate the New Year in the city must be a fjord cruise with live music and fireworks. But staying downtown is likewise a great idea. The central streets, restaurants, pubs, and clubs are buzzing with life. At midnight, there are dozens of NYE fireworks. And you don't need to worry about how to get back to your accommodations, as night buses and the Bergen Light Rail operate all night.
Trondheim
You may also like to ring in the New Year in the scenic city by the Trondheim Fjord. Trondheim's Britannia Hotel typically offers some decent NYE packages. Also, check out the vibrant Solsiden district—here you'll find some bars and restaurants, which might be fun for a New Year's party. Plus, fireworks remain an indispensable part of the end-year festivities in Trondheim.
Tromsø
The last city we suggest for your New Year's break is Tromsø, tucked above the Arctic Circle. The best spots to observe New Year's fireworks here include the highest points on the island, including Charlottenlund Recreational Park, Alfheim Stadium, and Tromsø Maritime Skole. Additionally, you can have some great views from Tromsø Bridge, or hop on a Fjellheisen cable car and take in panoramic views from the peak of Storsteinen. If you opt for this city, be prepared for a polar night. Yet, it won't be pitch black all the time—you can still go sightseeing in the twilight hours between 9 am and 2 pm.
New Year out of a city
Have you thought about celebrating outside of the urban area? This option might leave you even more contented. Explore Norwegian winter wonderland while snowkiting, reindeer sledding, or skiing. Also, instead of pyrotechnics, you can witness nature's own show of dancing northern lights.
Regardless of what option you choose, take care of your stay in advance. Make sure you have a safe and cozy place to sleep-off your hangover—see accommodations nearby suggested on the map below. Should you have any other questions, contact official websites (see External Resources).