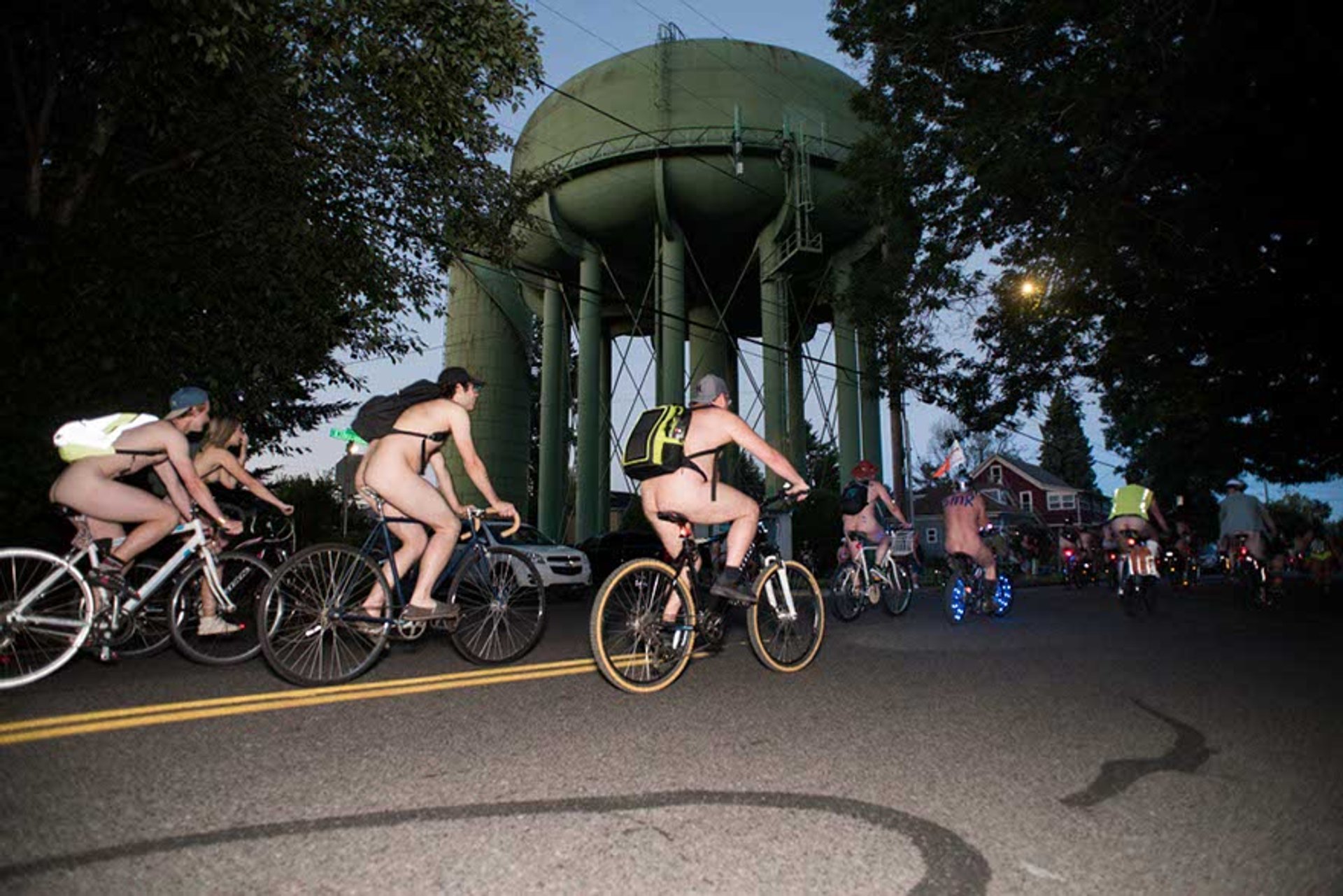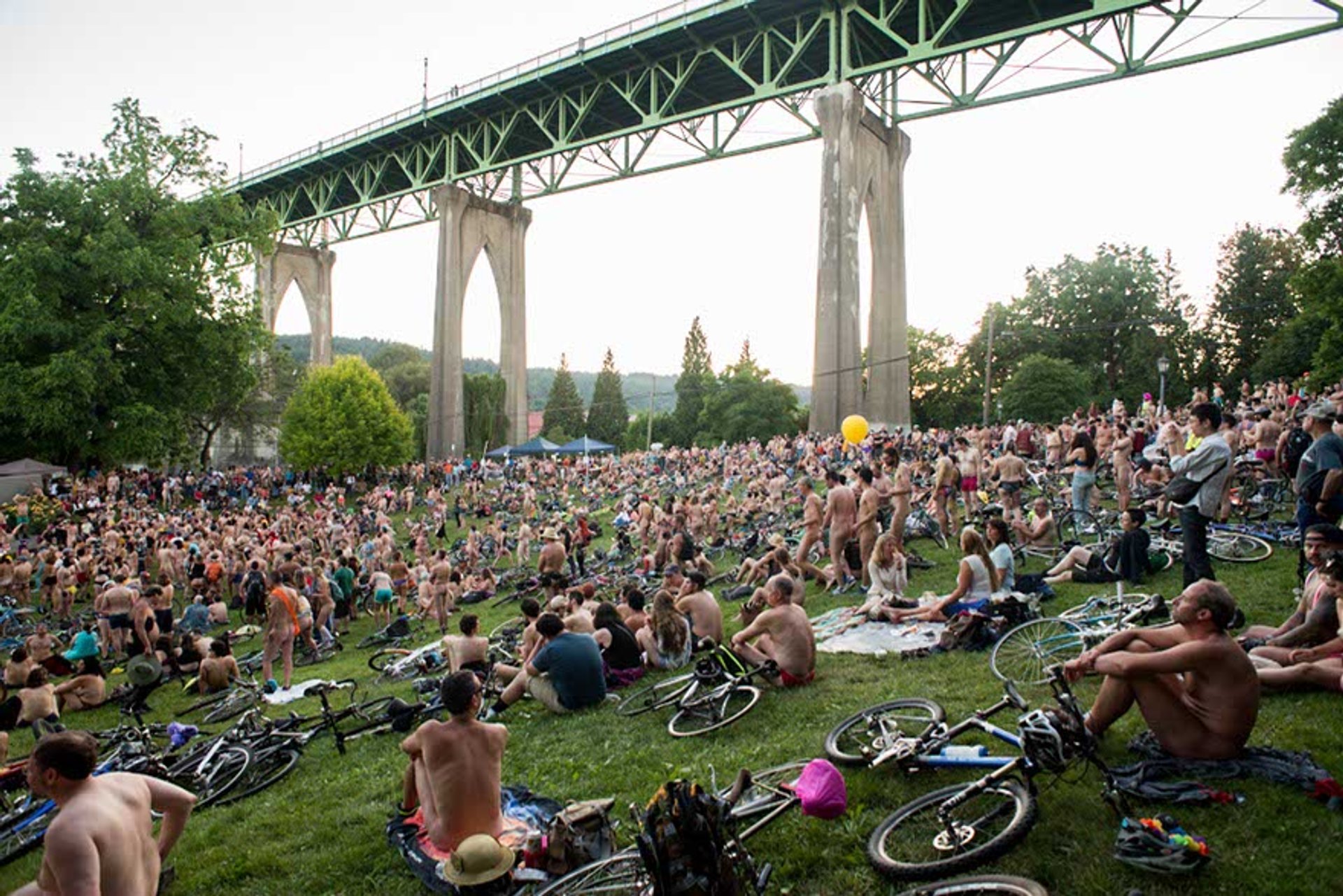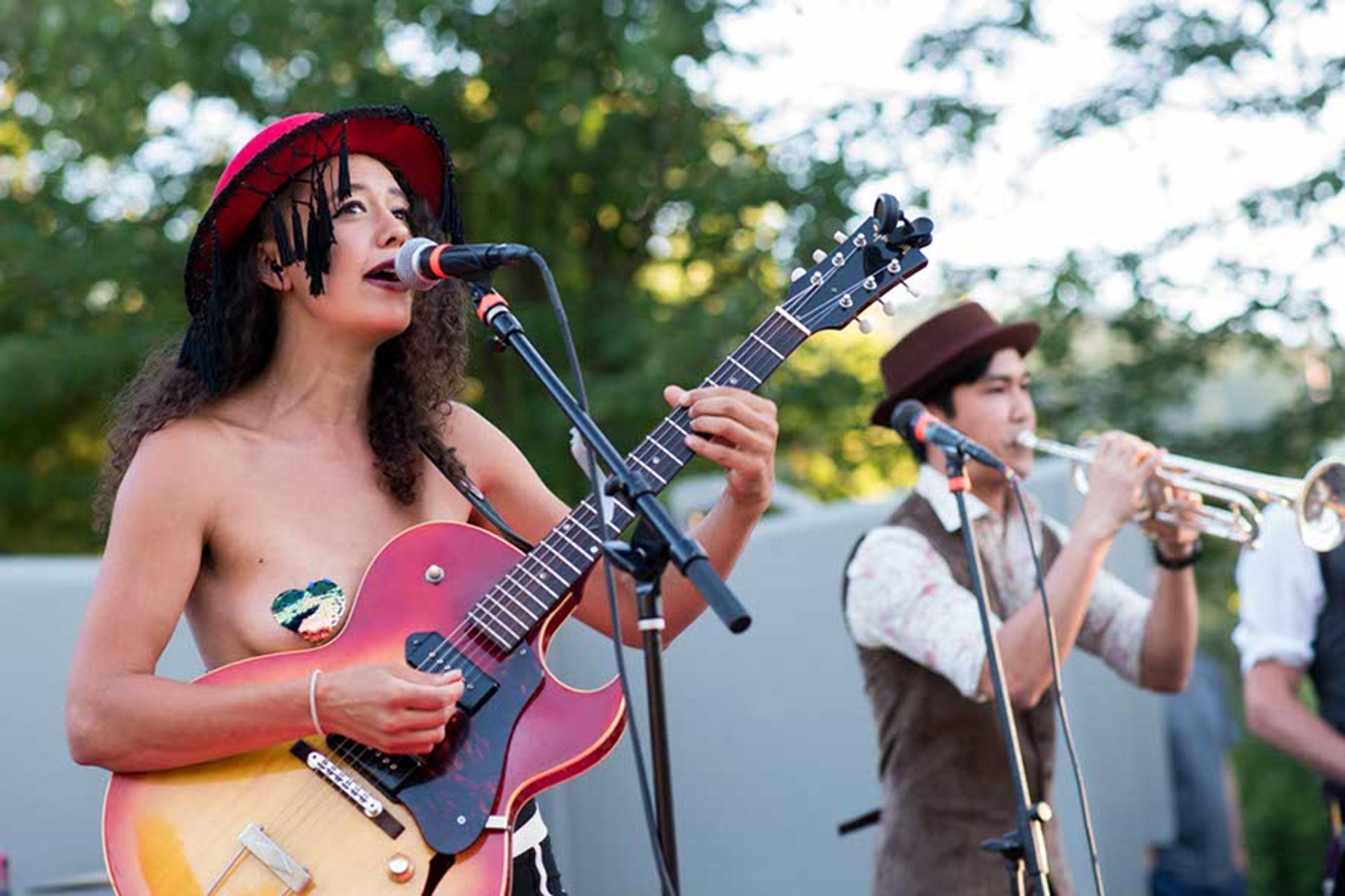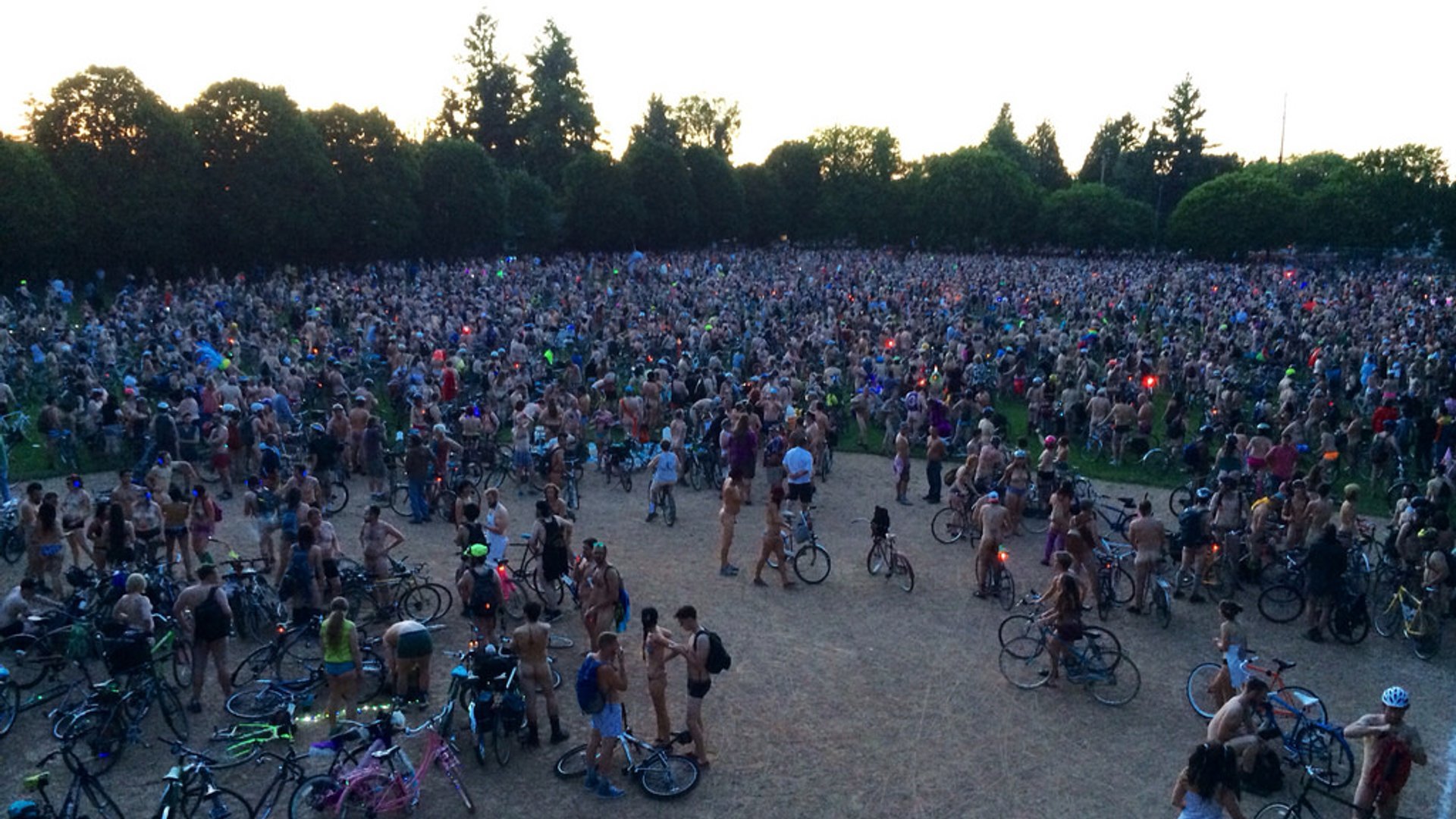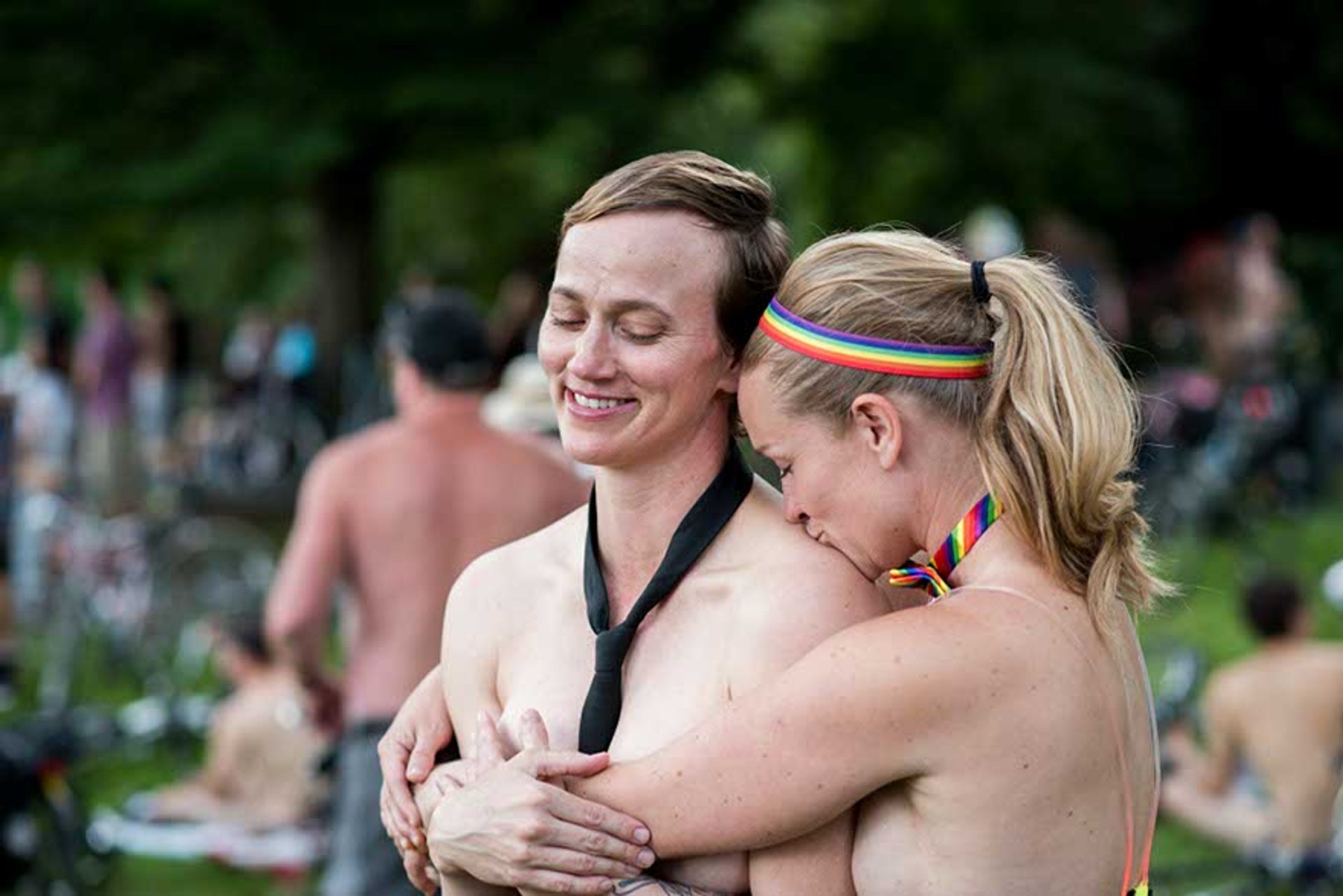 Portland WNBR is an annual, worldwide bike ride that aims to promote cycling and fight against oil dependence in transportation. The event also shares lots of joy and is free for all. There are a lot of cyclists with their own reasons to participate, which can be found written on their bare backs.
The state of Oregon has a law since 1985 that public nudity is allowed as a form of protest. In the early 2000s, Critical Mass spontaneous rides started to gather crowds of cyclists in Portland. In 2004, World Naked Bike Ride was held here for the first time.
The actual location is kept secret until a few weeks before the event. The route is also kept under wraps to discourage a huge crowd of onlookers. Although, there is a tendency to move a little further from the center of Portland, as the crowd becomes bigger and bigger every year with about 10,000 participants annually.
Every participant of the event can choose the extend of nudity he or she is comfortable with. So some riders go topless, others are dressed in funky costumes or underwear. Naked Bike Ride's motto is "Bare as you dare".
Find hotels and airbnbs near World Naked Bike Ride (Map)