0
Seasonal street lights are one of the biggest joys of Christmas, they warm up people's hearts and fill them with holiday spirit. London features some of the most prominent displays in popular shopping destinations like Oxford Street and Regent Street as well as in numerous parks and gardens.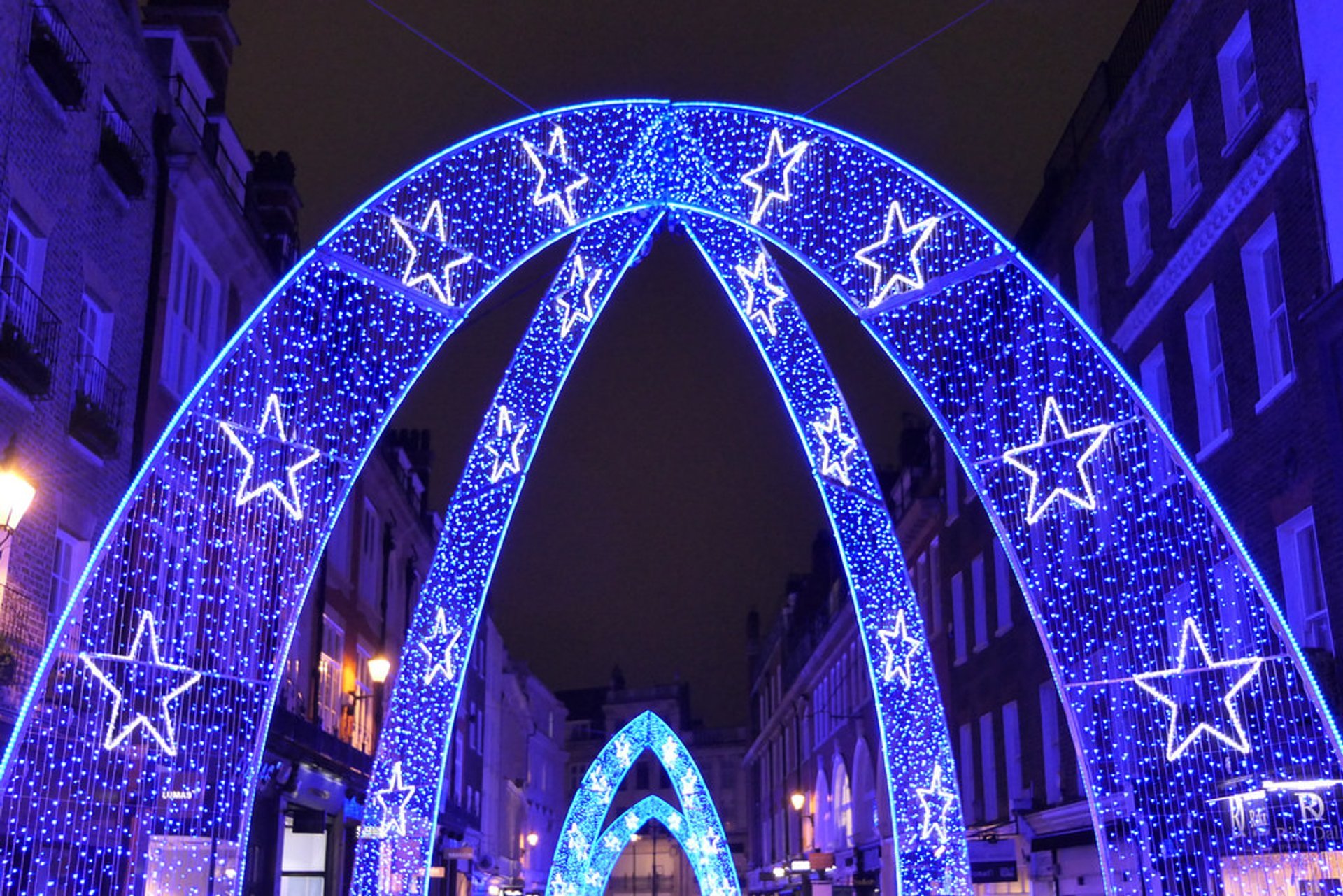 Oxford Street Christmas Lights (early November–early January)
The Oxford Street lights are usually the first to switch on in London, accompanied by special entertainment, in-store promotions, and performances. The big switch-on ceremony attracts about 1 million people. Every year, the decoration follows a new theme. Altogether there are about 750,000 lights and almost 1,800 decorations.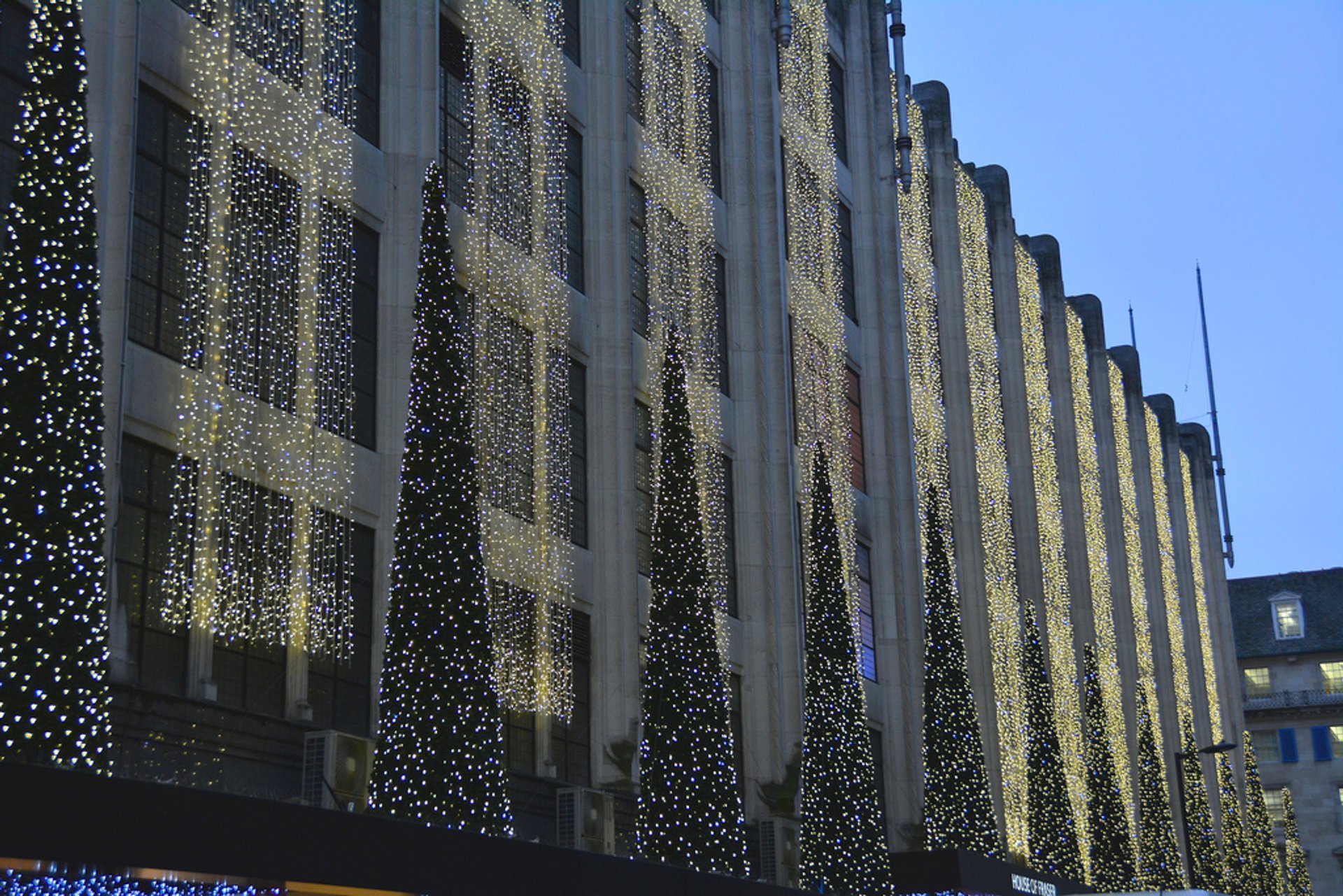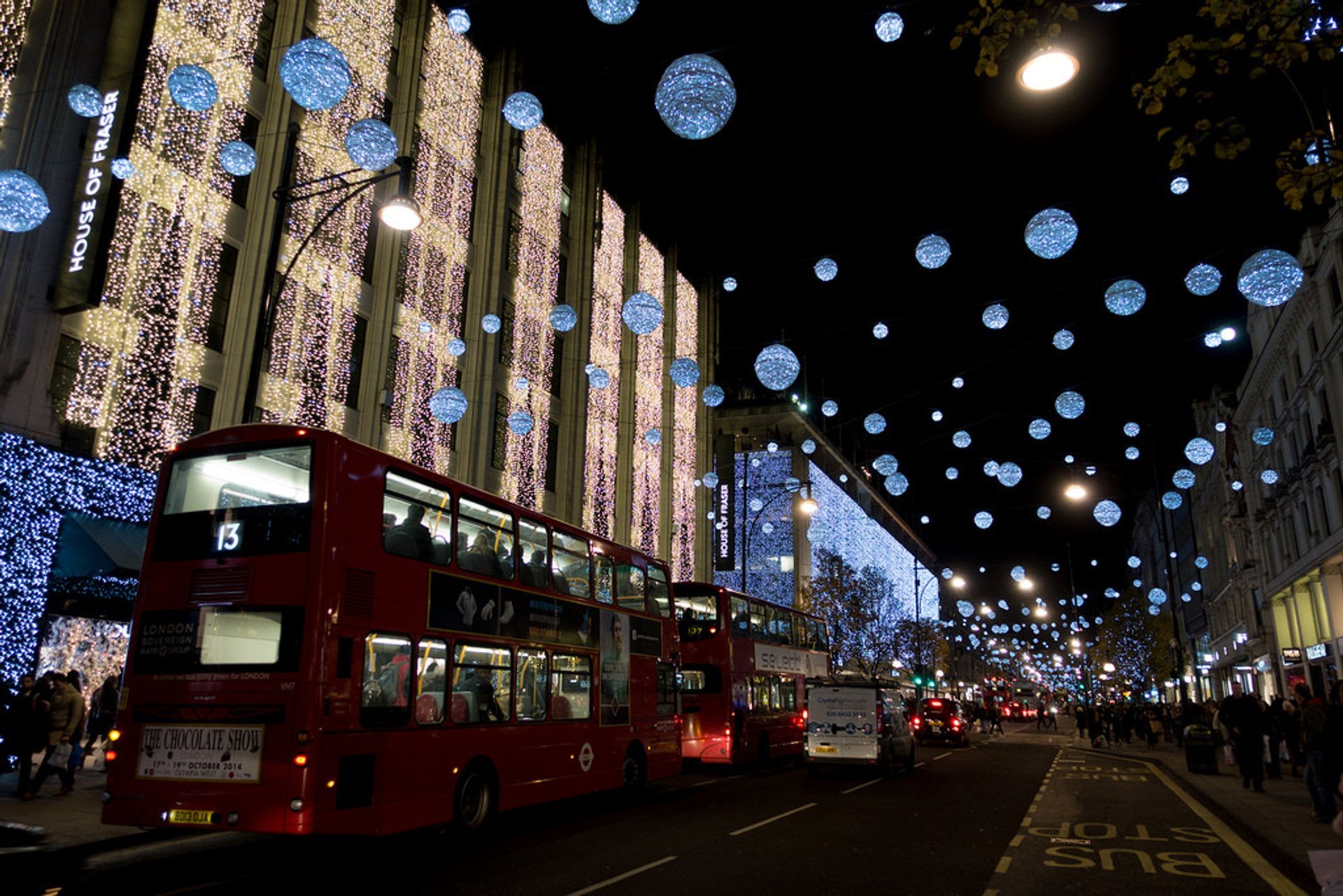 Regent Street Christmas Lights (Nov 14, 2019–Jan 5, 2020)
Regent Street is also all dressed up for Christmas, with garlands of lights. The decorations run all the way from Oxford Circus to Waterloo Place, making it a perfect destination for an evening stroll.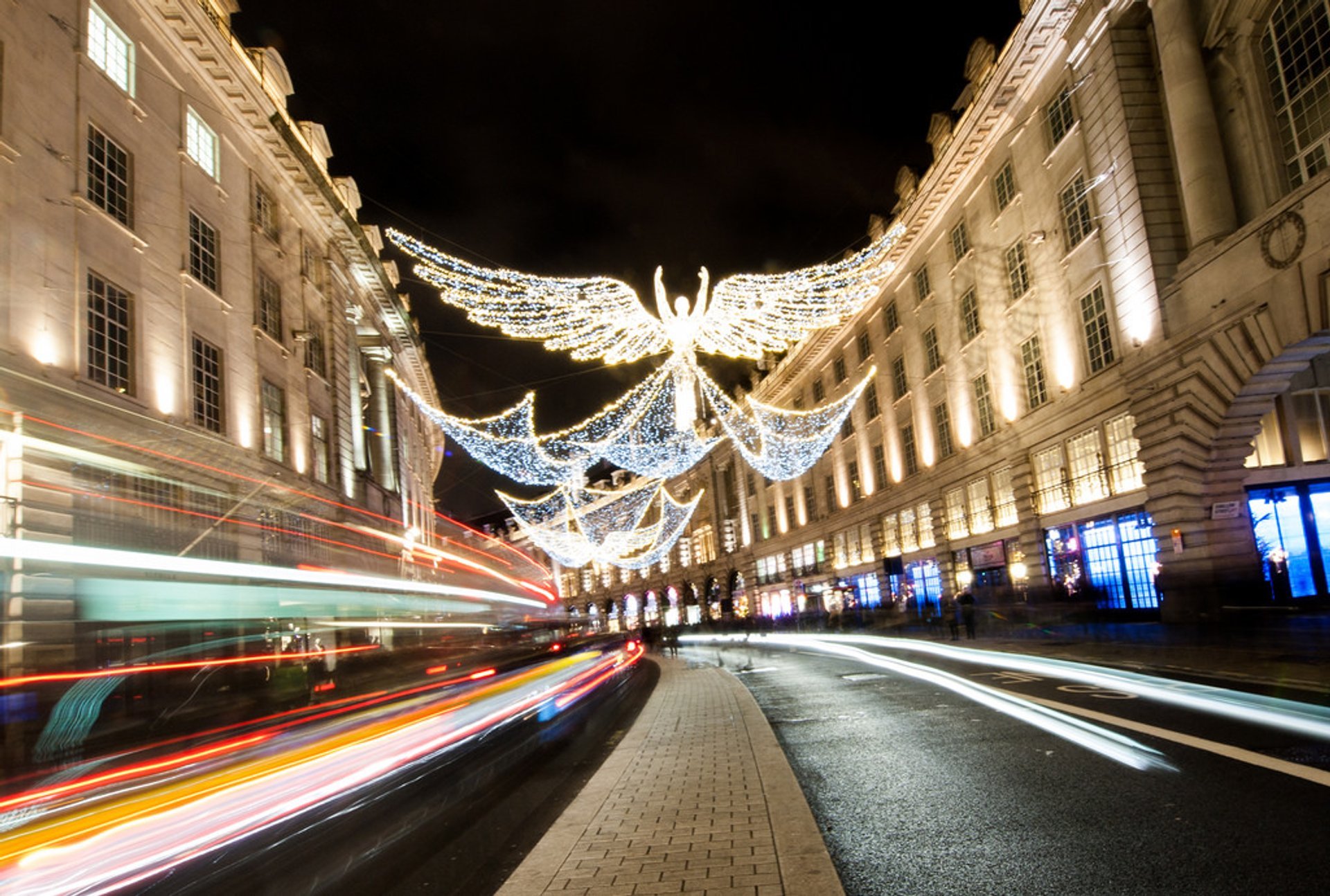 Covent Garden Christmas (November 12, 2019–January 5, 2020)
Covent Garden Christmas lights mean that lots of Christmas activities are about to start. Headliners of the switch-on ceremony have welcomed stars like Kylie Minogue. In the past years, dozens of mistletoe chandeliers were hanging over the alleys.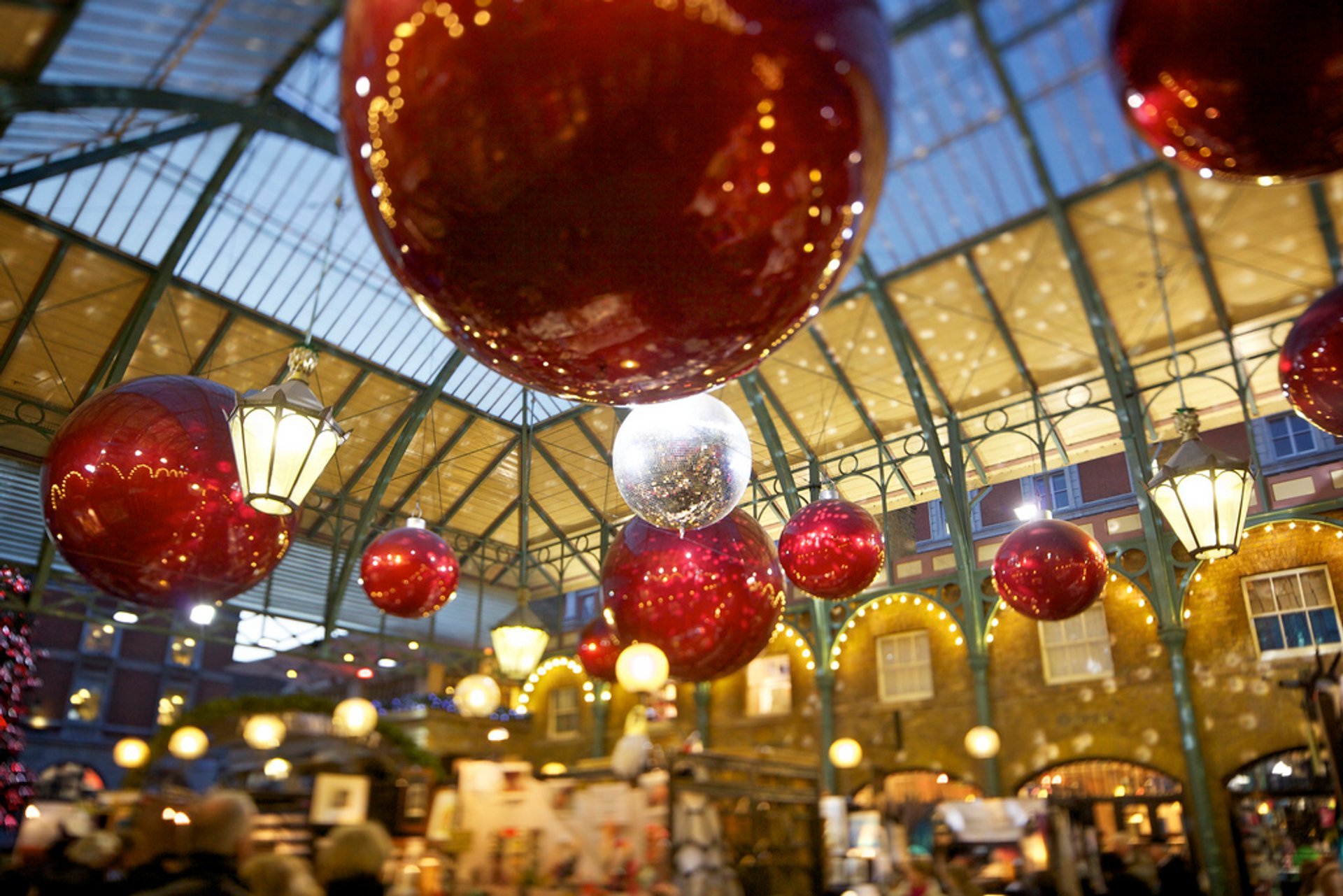 Carnaby Christmas Shopping Party (November 7, 2019)
Carnaby Christmas lights illuminate one of the most fashionable areas of London, also kicking off special programs and sales in local shops and restaurants. Every year, a new theme is chosen, like, for example, Queen's Bohemian Rhapsody. The season kicks of with the Carnaby Christmas Shopping Party.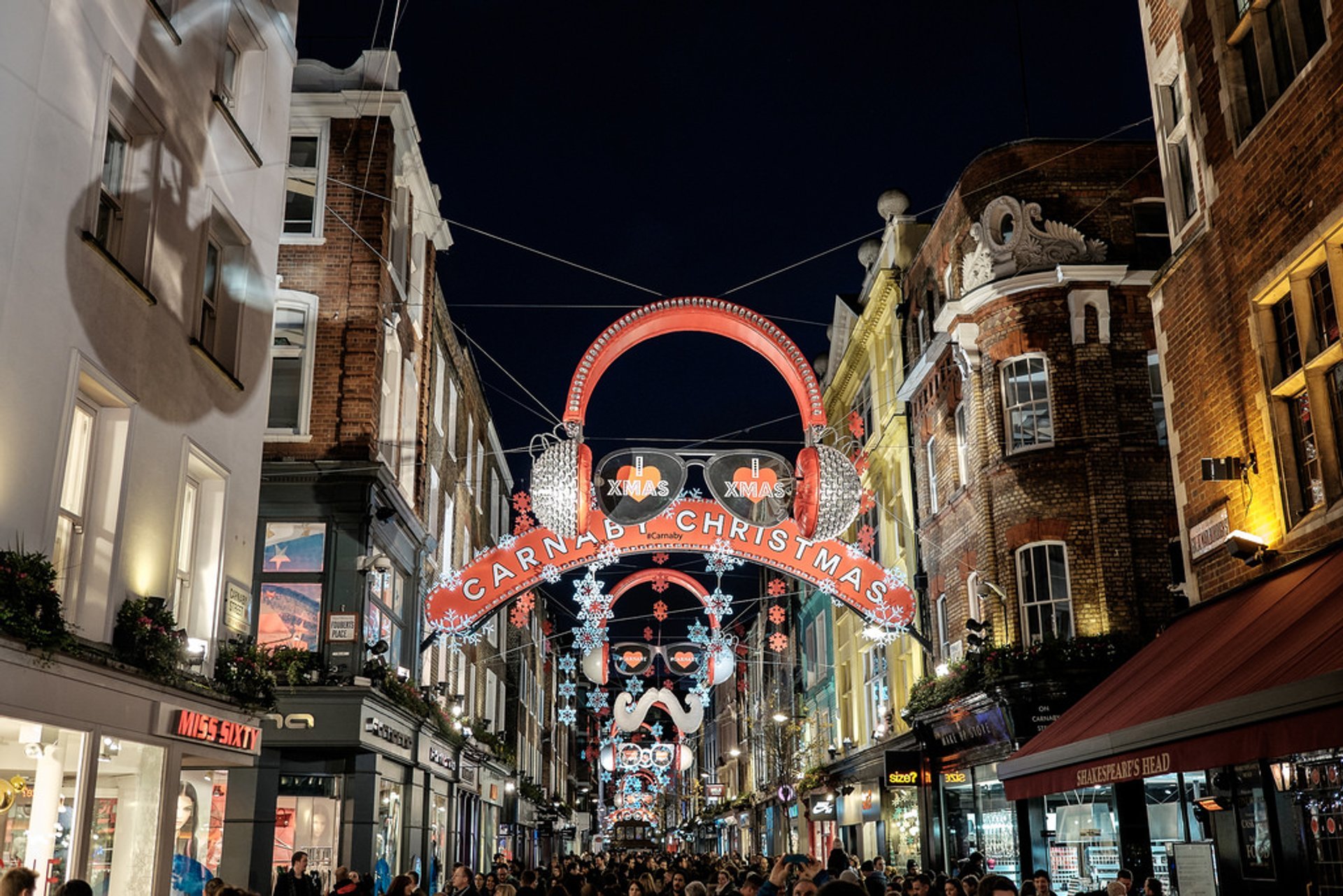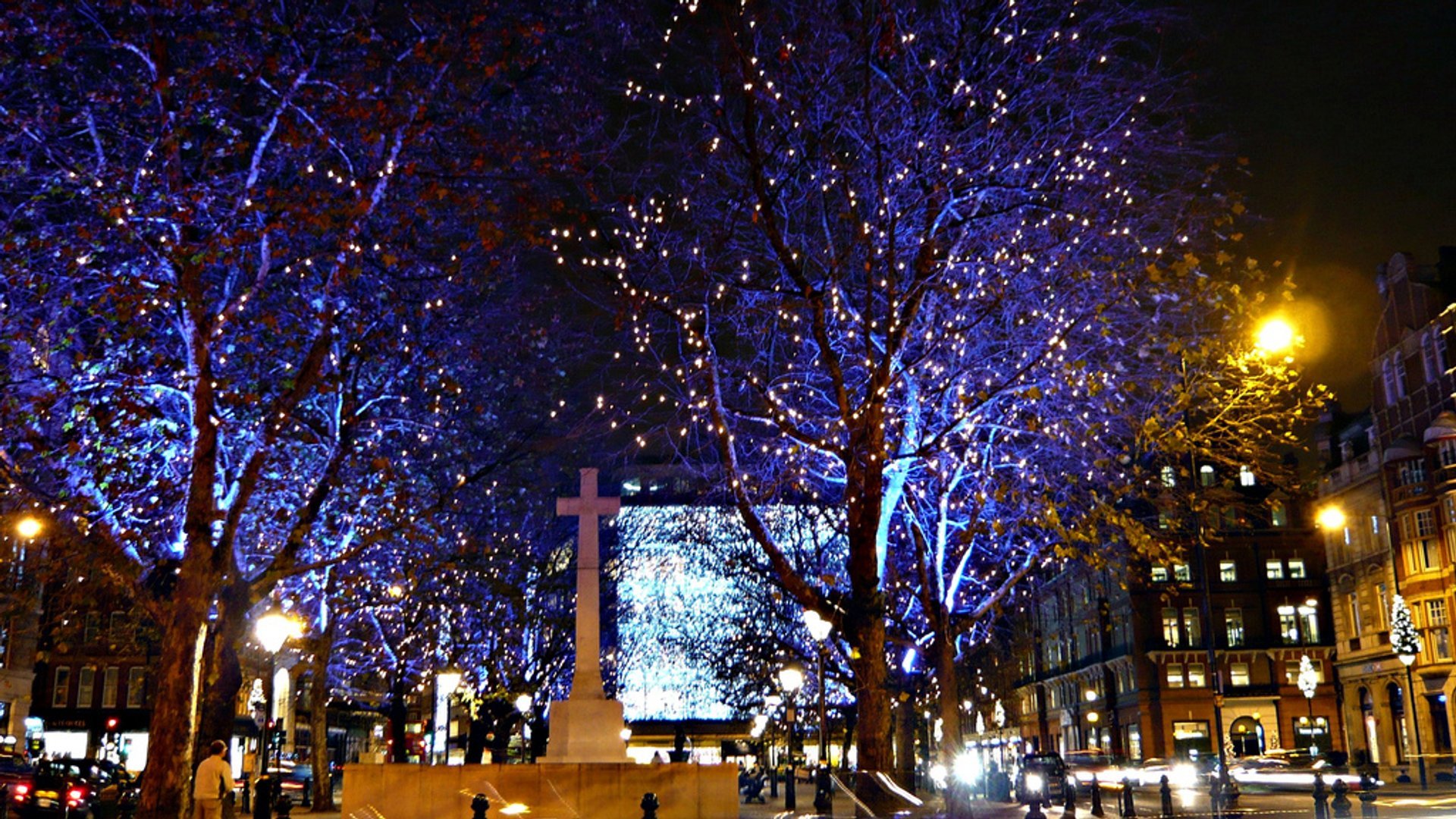 Syon Park's Enchanted Woodland (November 15t–December 1, 2019)
Syon Park's Enchanted Woodland in Brentford End shows a light display in a natural setting. The illuminated Great Conservatory is especially stunning. A walk through the park's illuminated trail may take about one hour.
Find hotels and airbnbs near London Christmas Lights (Map)
London Christmas Lights Featured in