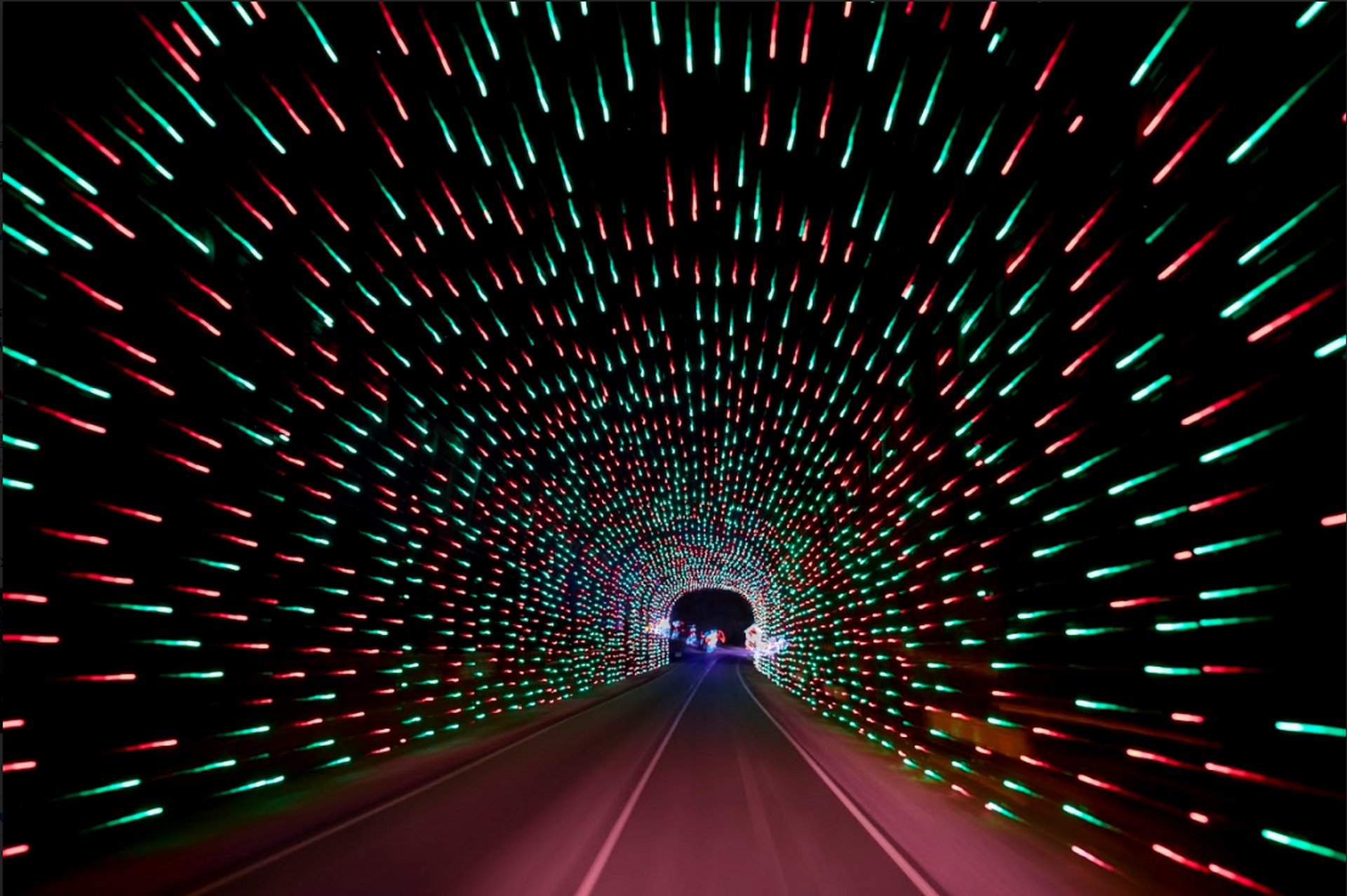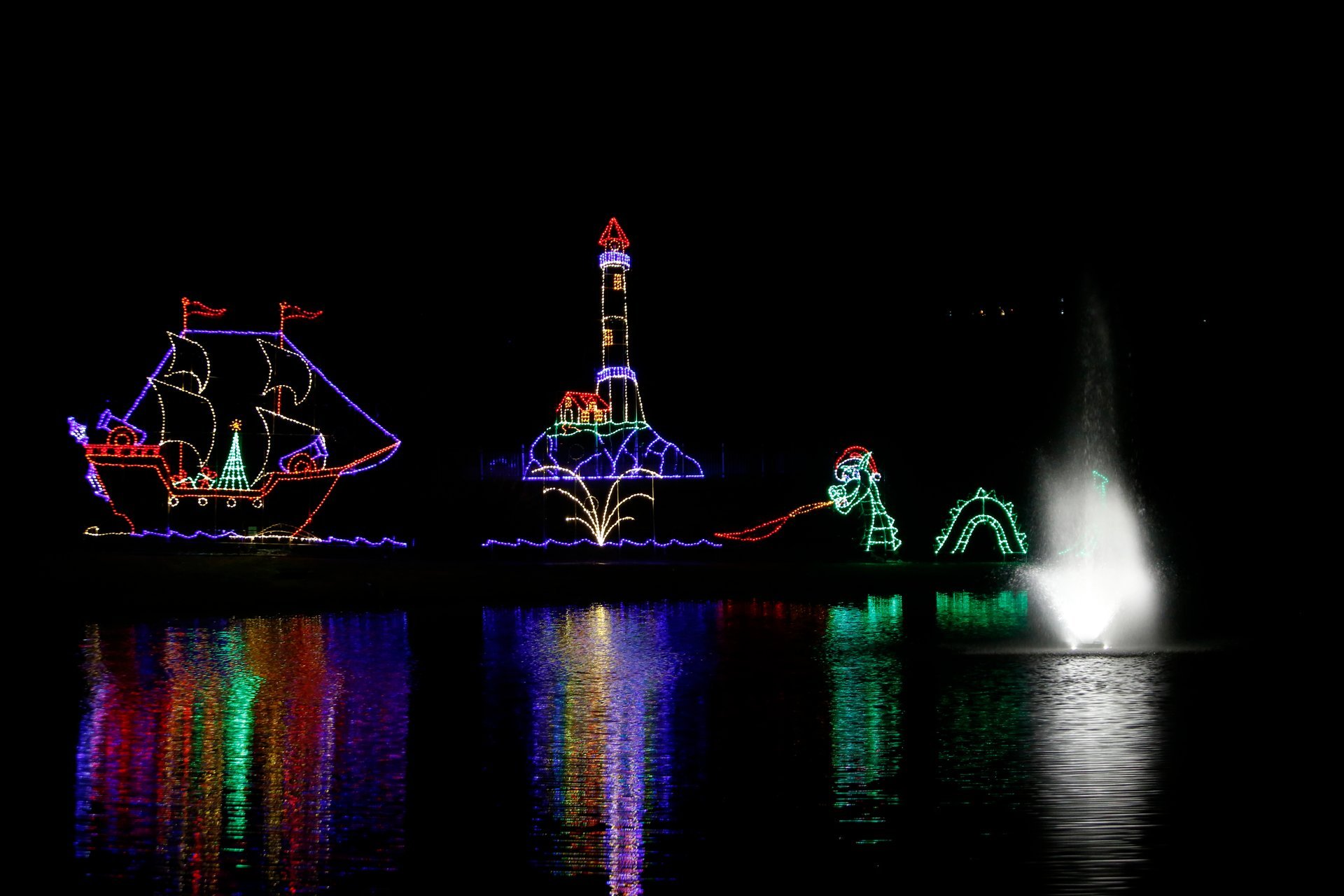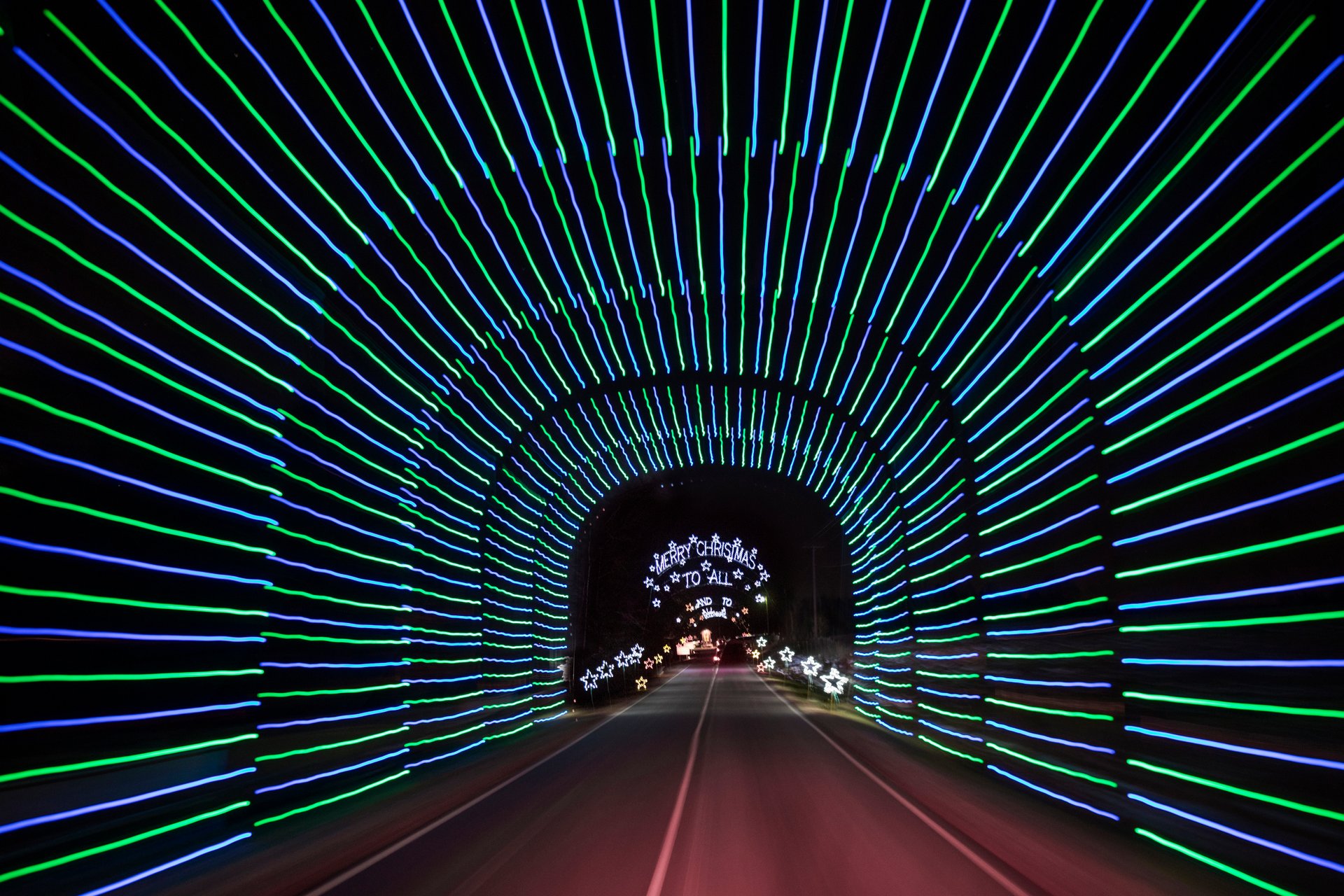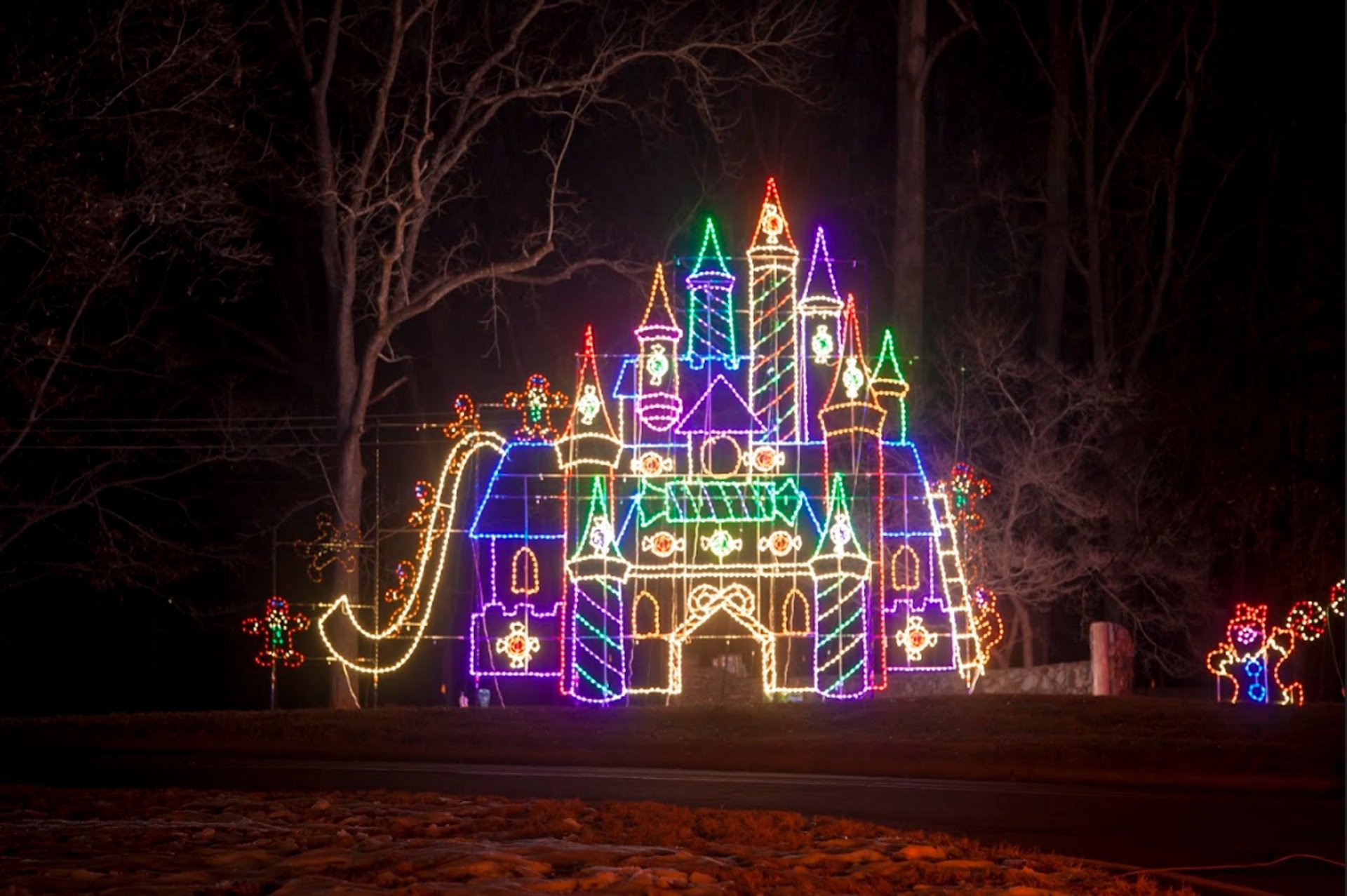 ©
Tanglewood Park Festival of Lights
See accommodations nearby
Tanglewood Park Festival of Lights
Featured in
Picturesque Tanglewood Park, located in Clemmons, North Carolina, not far from Winston-Salem, transforms every winter with the arrival of the Festival of Lights. Starting from mid-November, the park turns into a dazzling Winter Wonderland adorned with more than a million shimmering lights. Interactive musical and light displays offer holiday tunes. The music program consists of original compositions from the students of the UNC School of the Arts Music Technology.
The park features over 80 displays, the majority of which comprise environmentally-friendly and low-energy LED lights. Besides marveling at the magical lights, visitors can shop for souvenirs and Christmas gifts at the Holiday Gift Village, positioned halfway through the display, and visit Santa and Mrs. Claus. The barn stores offer a wide range of holiday crafts, wood workings, and other handmade things produced by local vendors. For even more joy and fun, opt for tractor-pulled hayrides and horse-drawn carriage rides, available for reservation. Weekends get rather busy at the park, so you can expect to wait up to several hours to enter the park.
Dog enthusiasts will appreciate "Paws in the Park", which offers people an opportunity to bring their four-legged friends to enjoy the lights at Tanglewood Park. There is a special day for parents with kids in strollers too. Another great way to enjoy a jog or a walk through the enchanted holiday light display is Running of the Lights, the annual New Year tradition that encourages people to start a year with a fun midnight race through the Festival of Lights.
Find hotels and airbnbs near Tanglewood Park Festival of Lights (Map)
Tanglewood Park Festival of Lights
Featured in