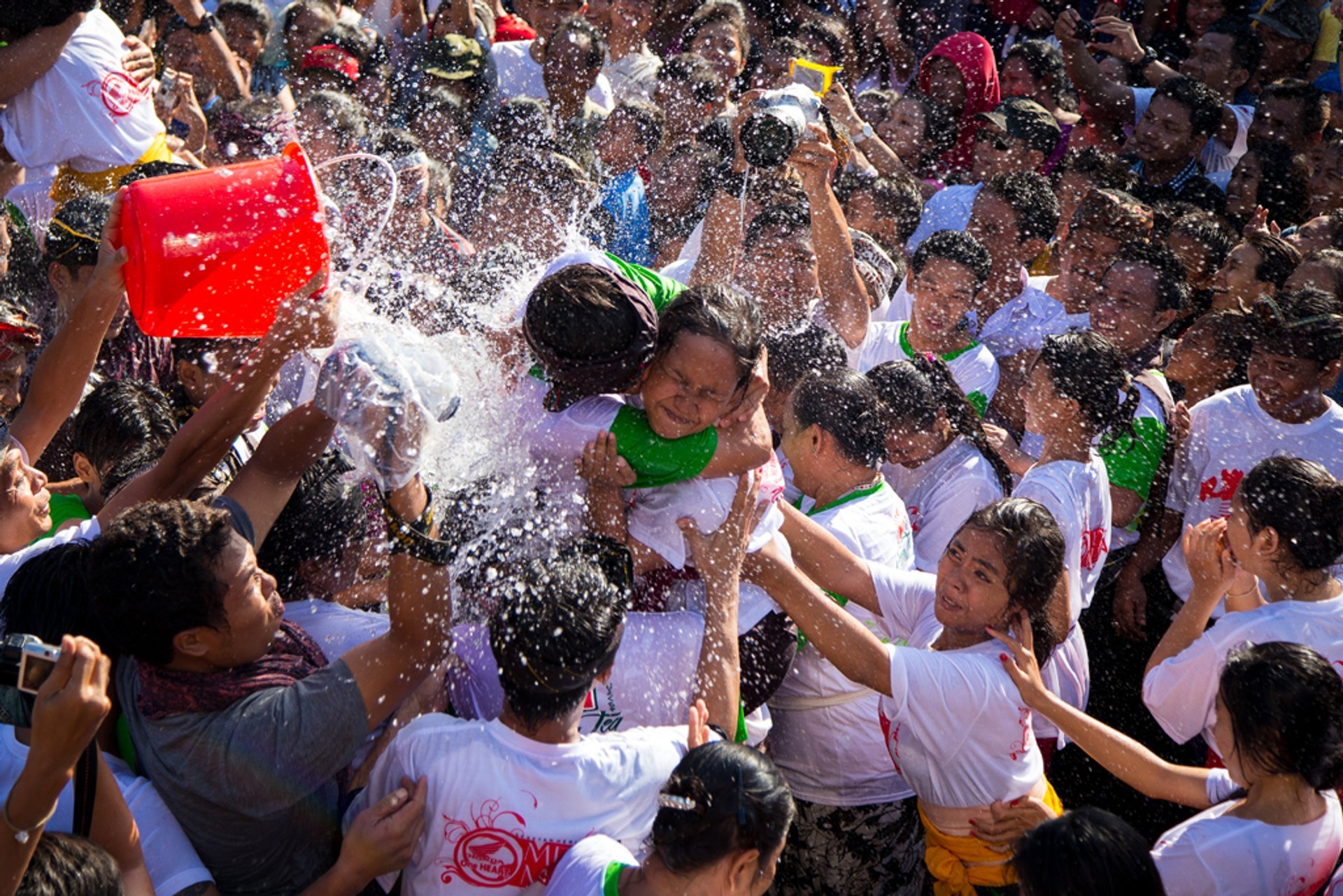 What could be more exciting than a crowd of unmarried guys and girls of ages 17 to 30 kissing on the streets? The kissing festival takes place on the day after Nyepi (Saka New Year) and is a fun dating strategy. Literally meaning "pull-pull", omed-omedan is a ceremony when boys stay on one side of the road, and girls—on the other. The boys then run to the girls, pull them and kiss, while other people in the crowd pour water on them. The water adds some fun, it is also believed that water will cool the heat and tension for the couple.
Taking place every year in Banjar Kaja Sesetan village the Omed Omedan is a unique local tradition that is now famous all over the world. The ritual usually starts at around 2 pm. If you want to observe it, arrive early to secure a good viewing position. Protect your camera or any other electronic devices as there will be water everywhere. Apart from the festival, there will also be a street bazaar with lots of traditional food and crafts. Live music and fun performances will entertain the crowd before the ritual begins.
It is believed that the ritual has existed in Sesetan for at least 100 years. It has been a ceremony for the young of the village to rejoice on the first day of the new year. Nyepi - the previous day - is also often called The Day of Silence. It is prohibited to light fires or even electricity. People also don't do travel or indulge in any entertainment.
Find hotels and airbnbs near Omed-Omedan (Map)