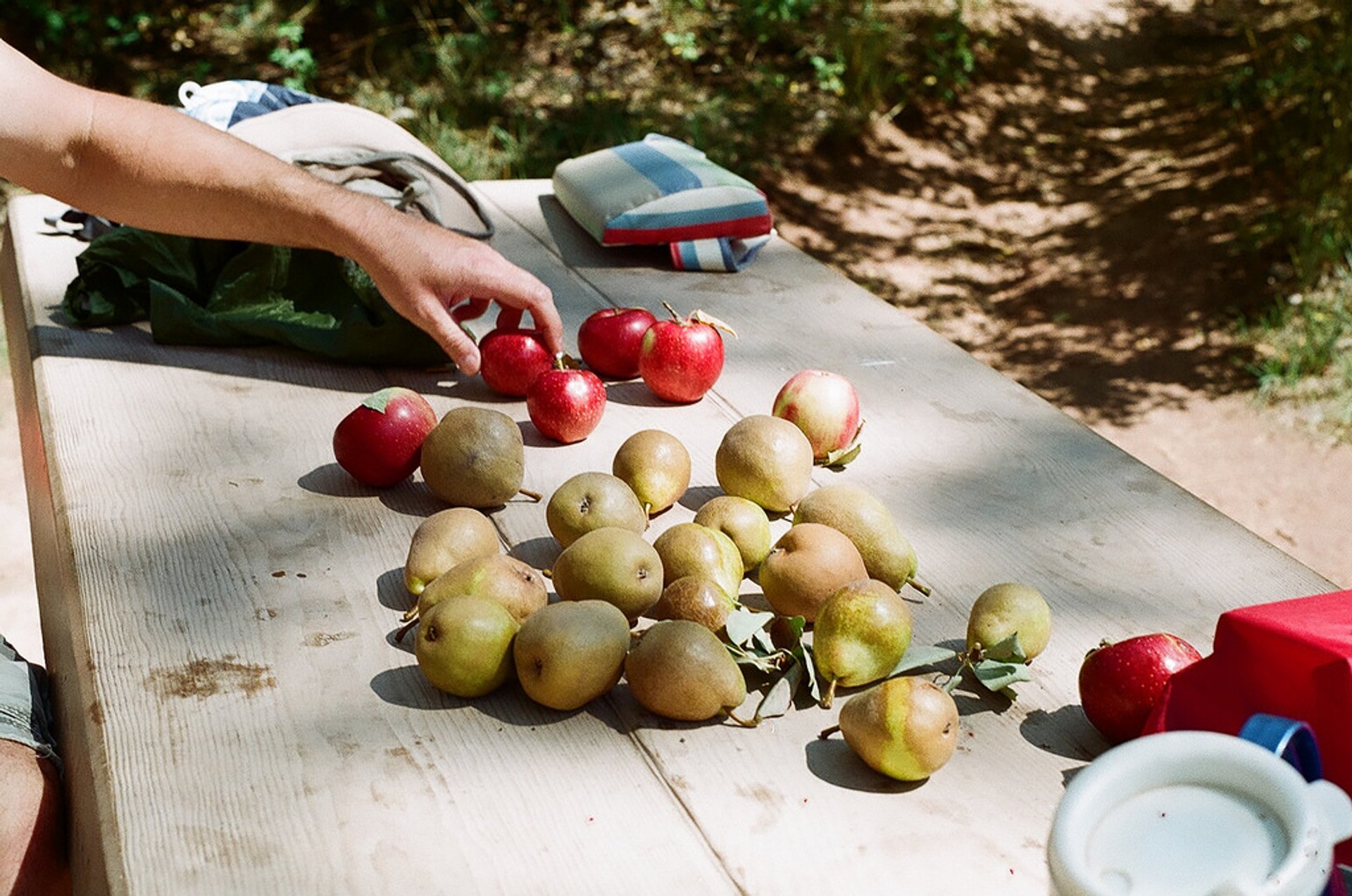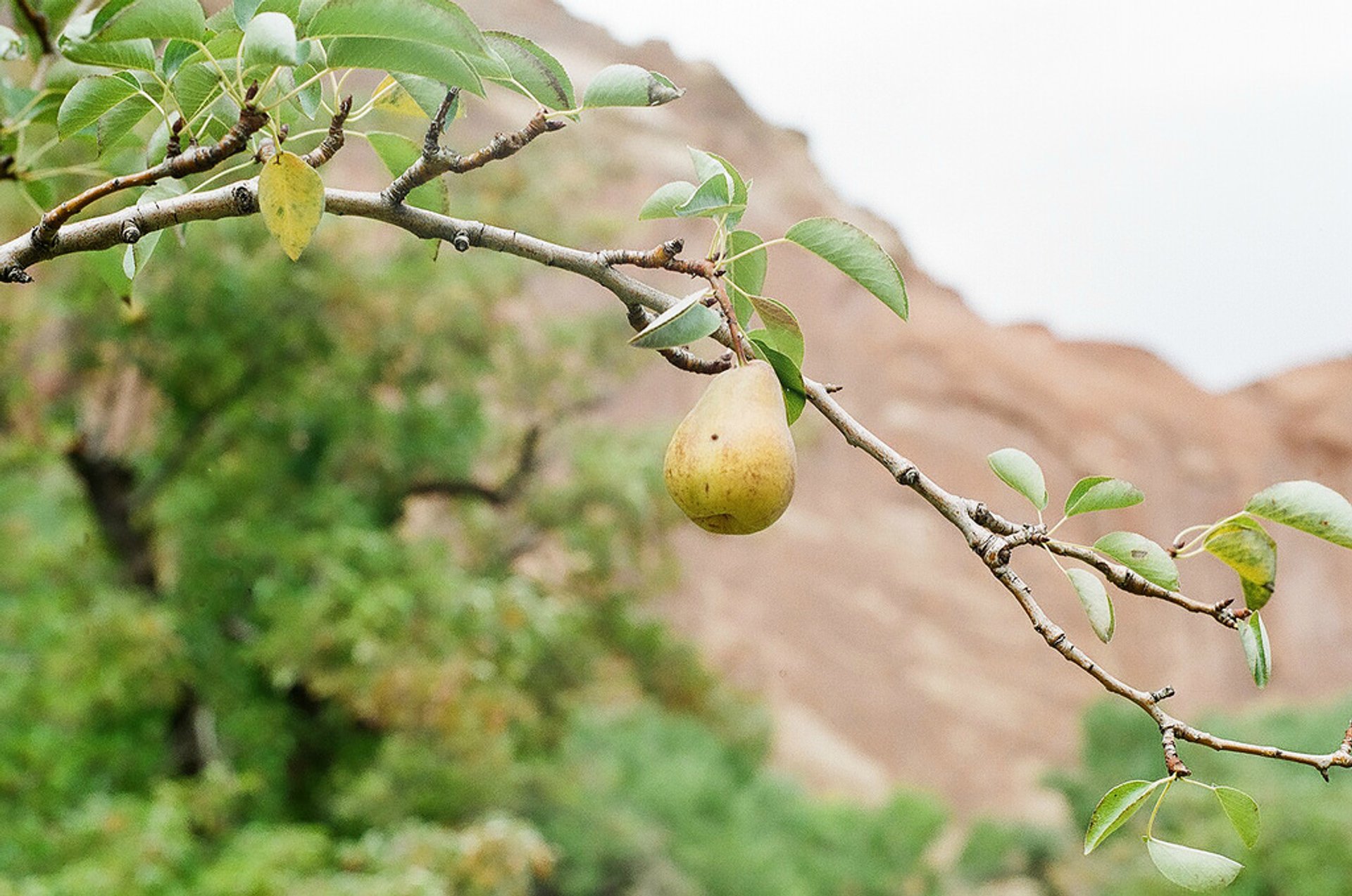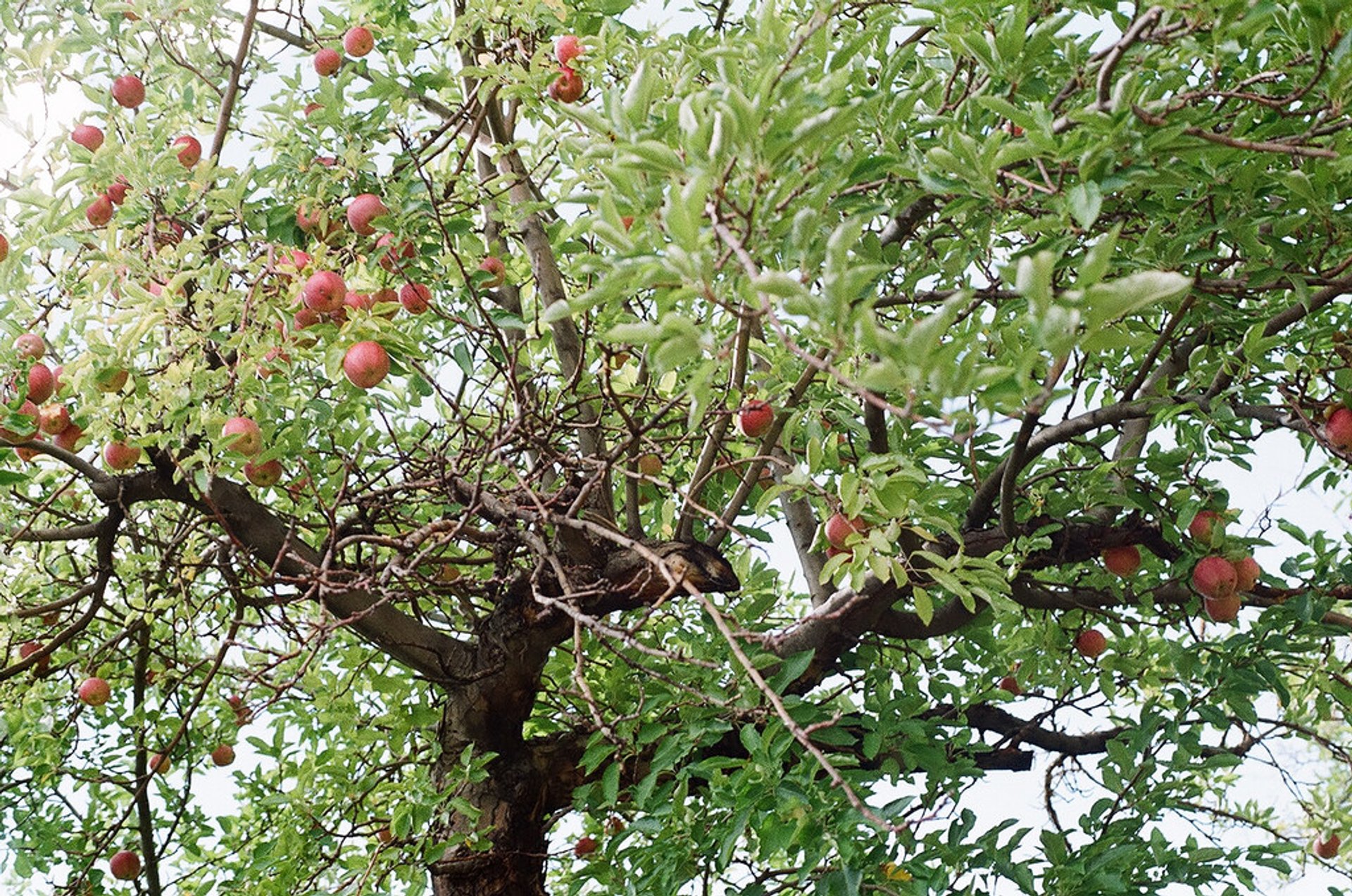 Capitol Reef National Park is located right in the heart of Red Rock country. This spot is famous for its canyons, arches, bridges, and waterfalls, but not every visitor knows that park is also praised for a huge fruit and nut harvests. There is a large complex of orchards that contain over 2,700 fruit trees, among which you can find cherries, apricots, peaches, pears, and apples. The picking season runs during summer and fall, from about mid-June to mid-October.
Fruit orchards are protected and listed on the National Register of Historic Places. Still, all the visitors are allowed to pick and eat anything they like as soon as the orchard is open. The park can even provide you with a ladder, to pick the most treasured upper fruit. Climbing the fruit trees or picking unripe fruit is forbidden. If you'd like to take some fruit home, you'll need to pay for them.
While tasting fresh ripe fruit you can walk a little bit along the Capitol Gorge and Fremont River Trails, which are located nearby. It is a great way to spend time with the whole family. Before your visit check the season on the official website or call the hotline of the park.
Also, if you want to see the trees in bloom, the peak of flowering is observed in April.
Find hotels and airbnbs near Capitol Reef Orchards (Map)