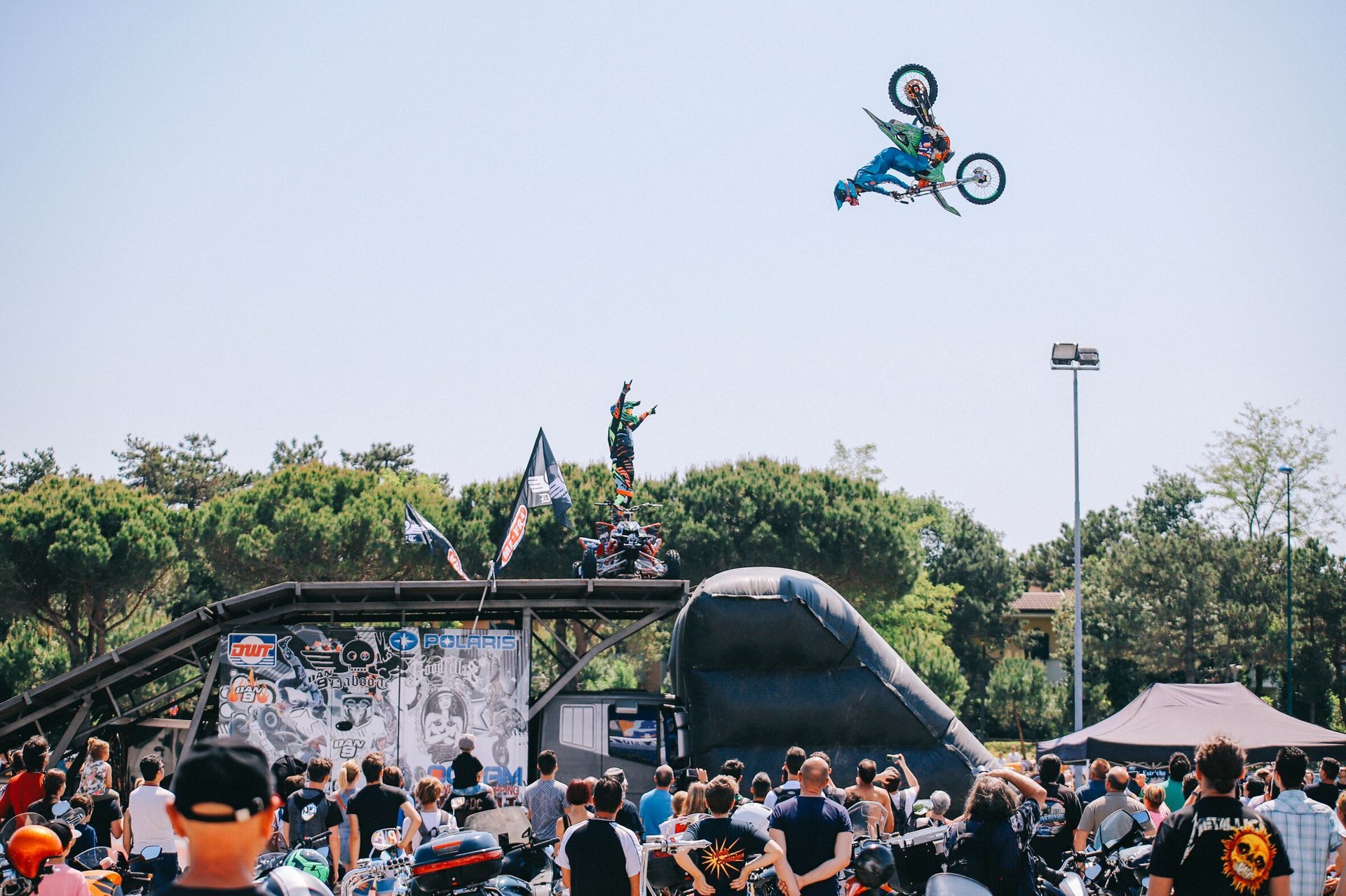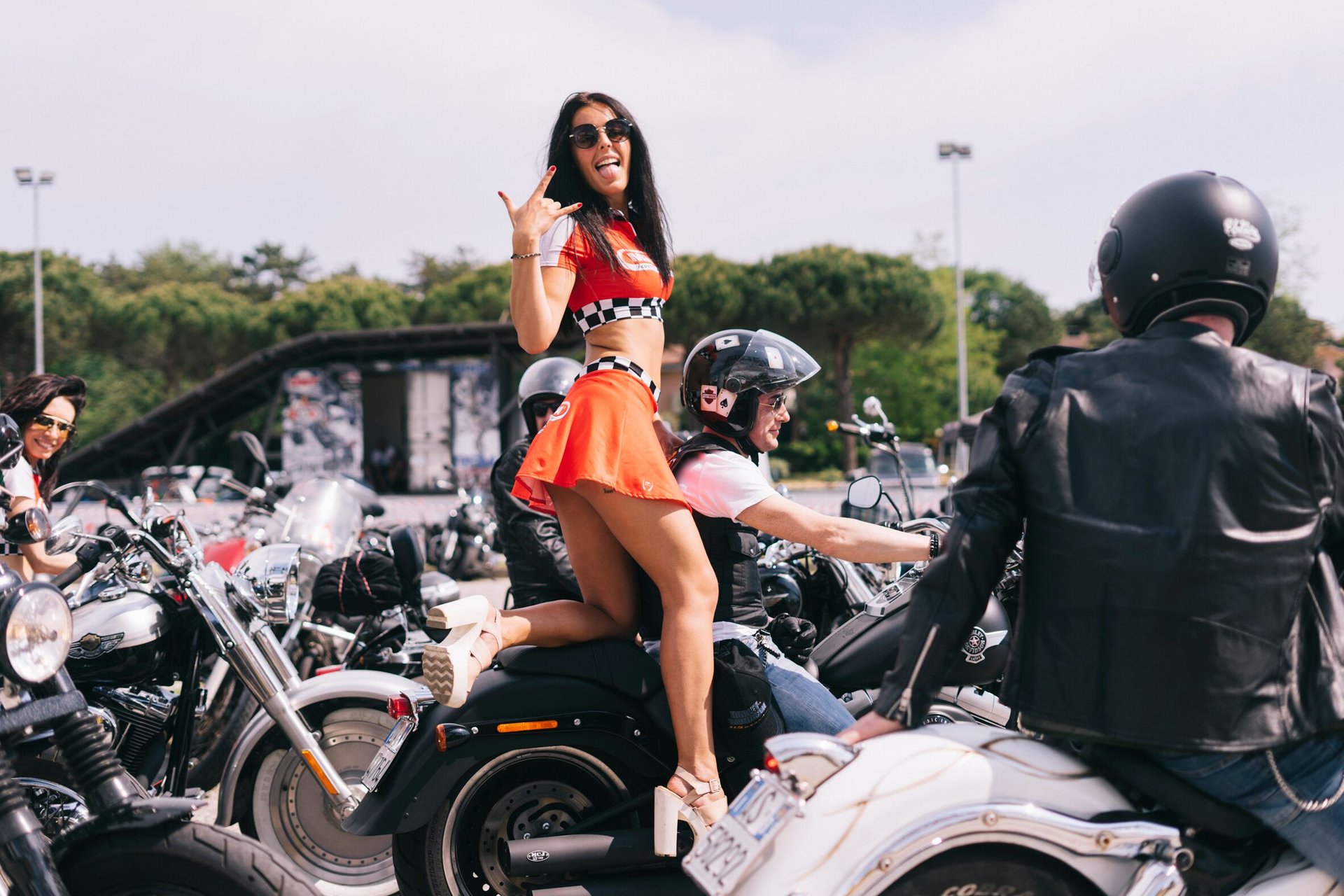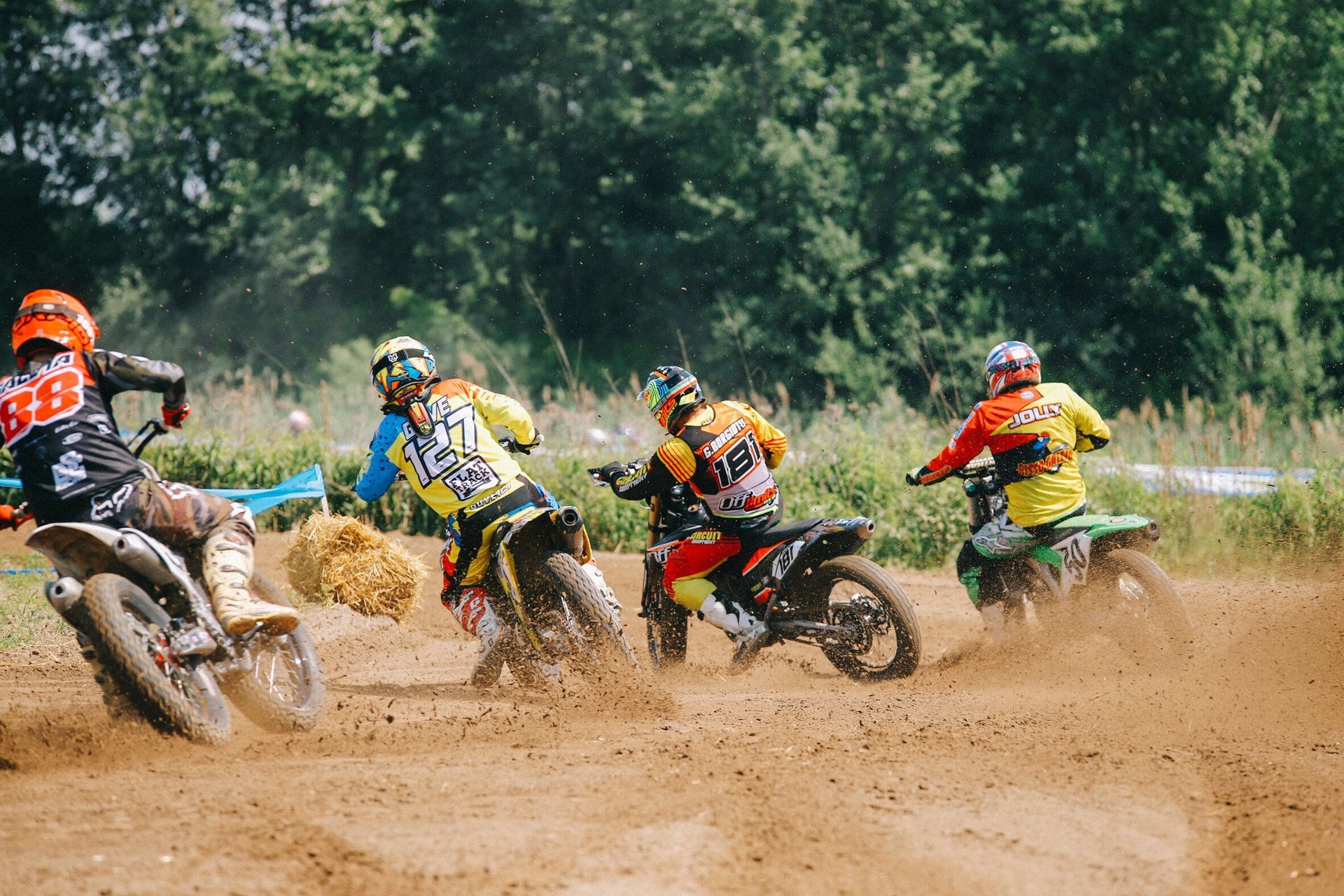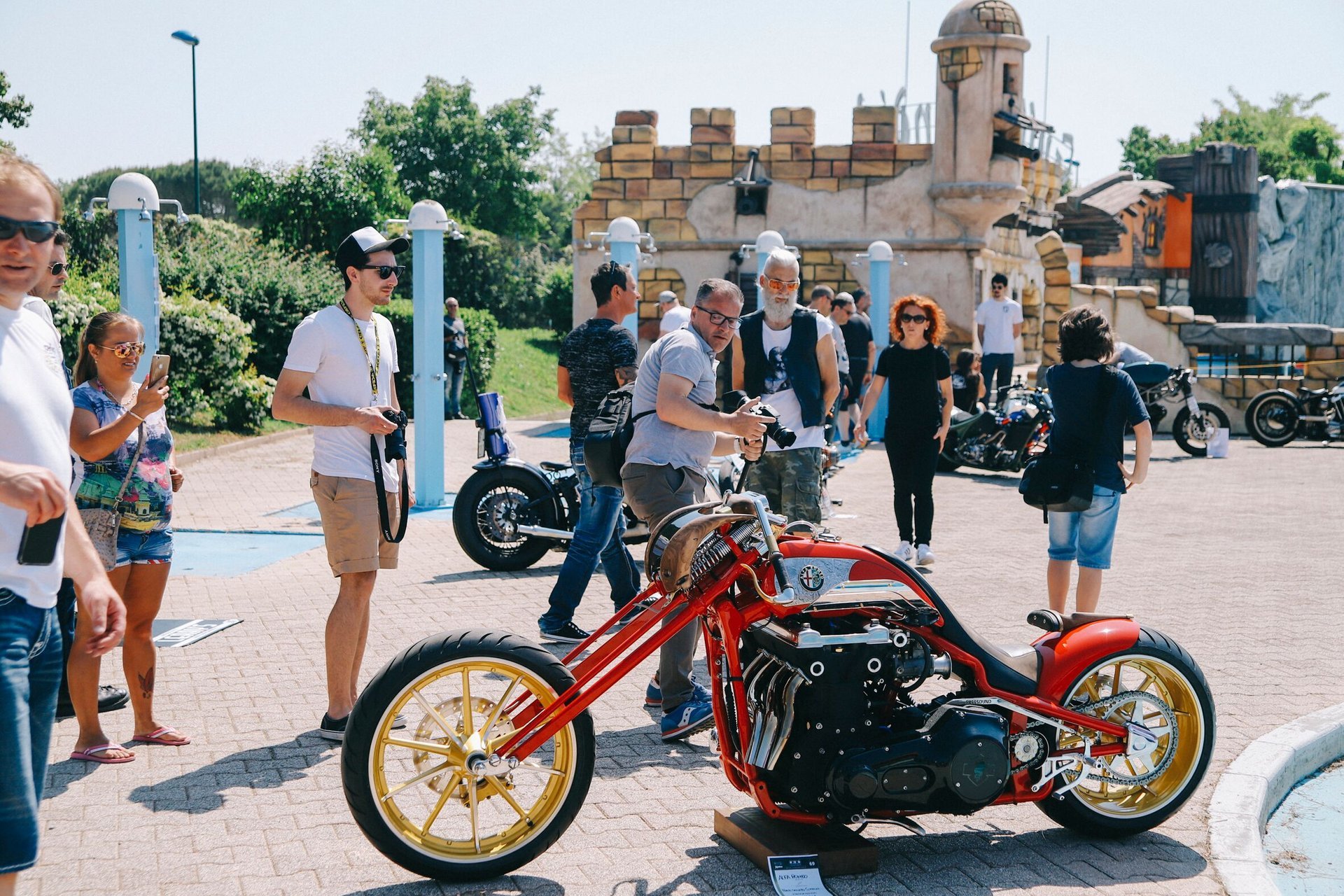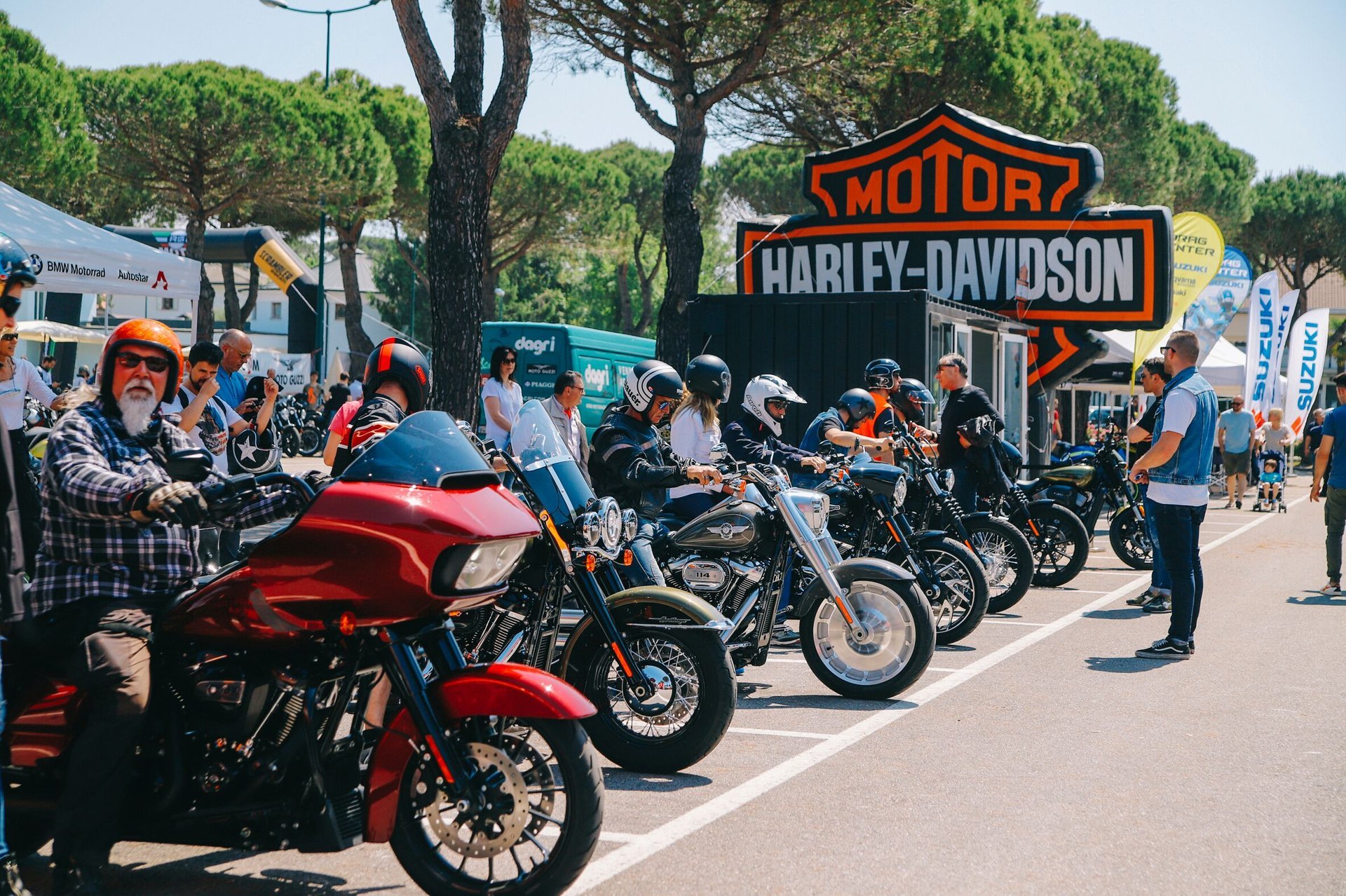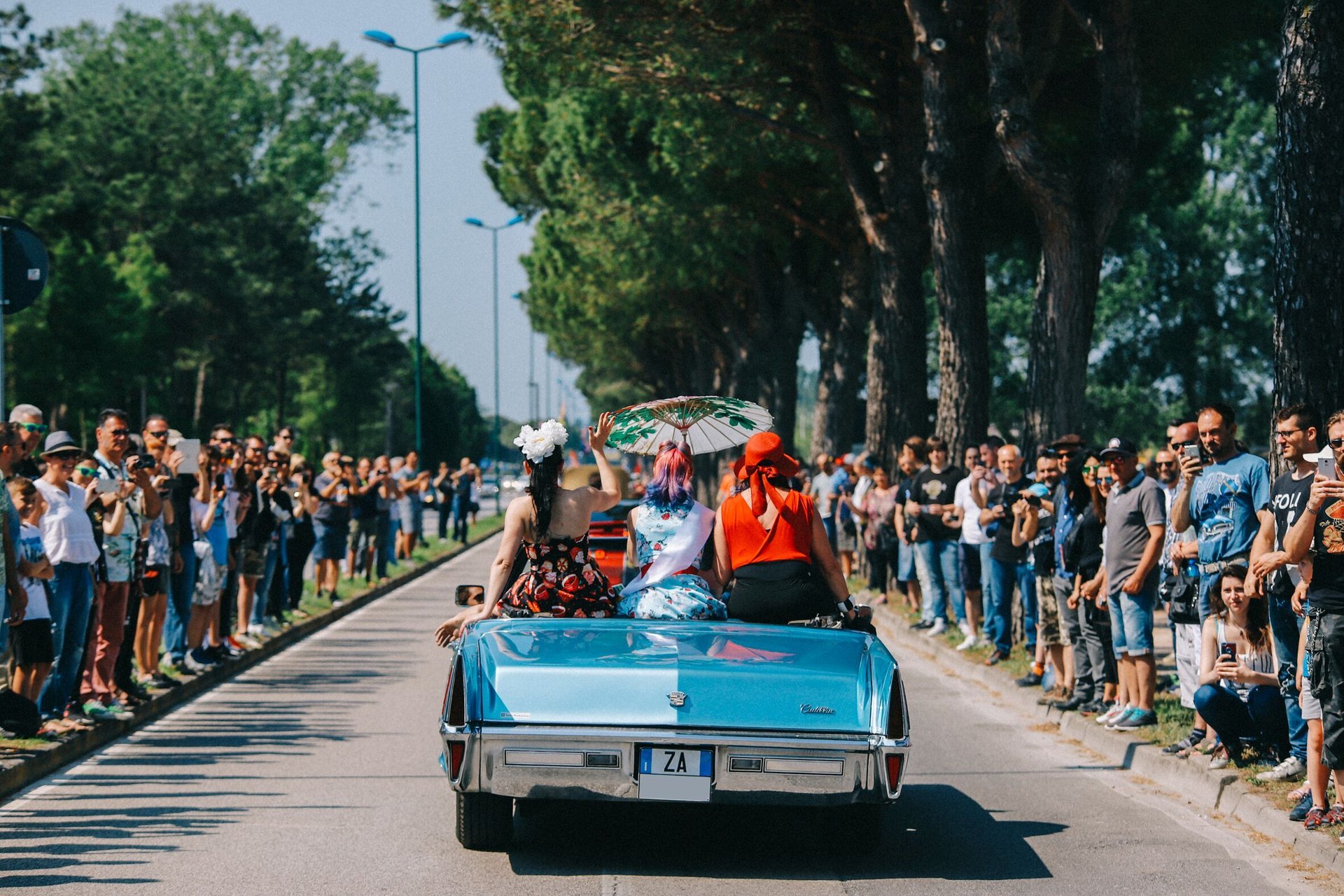 ©
Biker Fest official website
Biker Fest International often called the "Italian Daytona" and Italian Bike Week takes place every May in the town of Lignano Sabbiadoro, province of Udine, Italy. Lignano Sabbiadoro is a picturesque beach resort located in the Friuli-Venezia Giulia region of north-eastern Italy on the Adriatic Sea coast.
One of the most important motorcycle events in the country, Bike Fest is an industrial showcase of new and custom motorcycles, as well as design services and bike-based products. There are also motorbike parades, stunts and shows, as well as plenty of live music and entertainment.
The Biker Fest International takes over different areas of Lignano Sabbiadoro. The central location of the Italian Bike Week is Luna Park, that hosts motorcycling item stalls, live concerts, motorbike and quad tricks, and food & drink stands. Numerous food providers offer visitors a wide range of gastronomic options from Italian and Slovenian to Asian. Beside the Luna Park square, you will find the Dirt Track Area hosting off-road exhibitions, free trials with rented motorbikes and the big Dirt Track Italia Trophy—GP of Friuli Venezia Giulia Region. On some days of the week, you'll have an opportunity to fly over Lignano Sabbiadoro peninsula on board an Elifriulia helicopter.
Biker Fest International was founded in 1987 by the local "Motârs" biking enthusiasts of Lignano Sabbiadoro. Participating brands include Ducati, Harley Davidson, Moto Guzzi, Honda, Aprilia, Yamaha, Kawasaki, AJP, and BMW. Since 1998, the festival has featured motorbike performances. There are a few motocross courses in the area that are perfect for testing and showing all the abilities of motorcycles and riders. The festival gathers about 50,000 people every year.
Find hotels and airbnbs near Biker Fest International (Map)