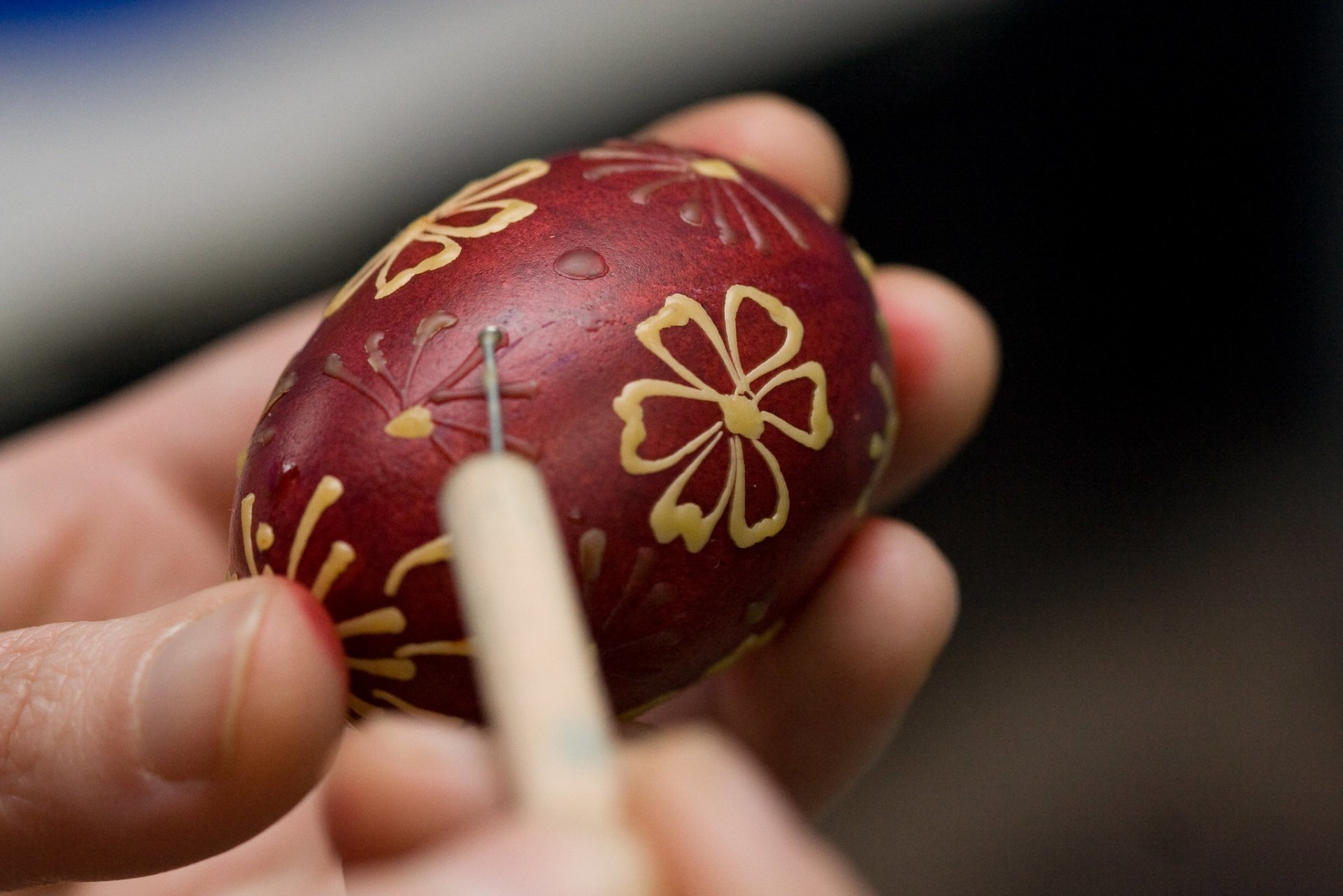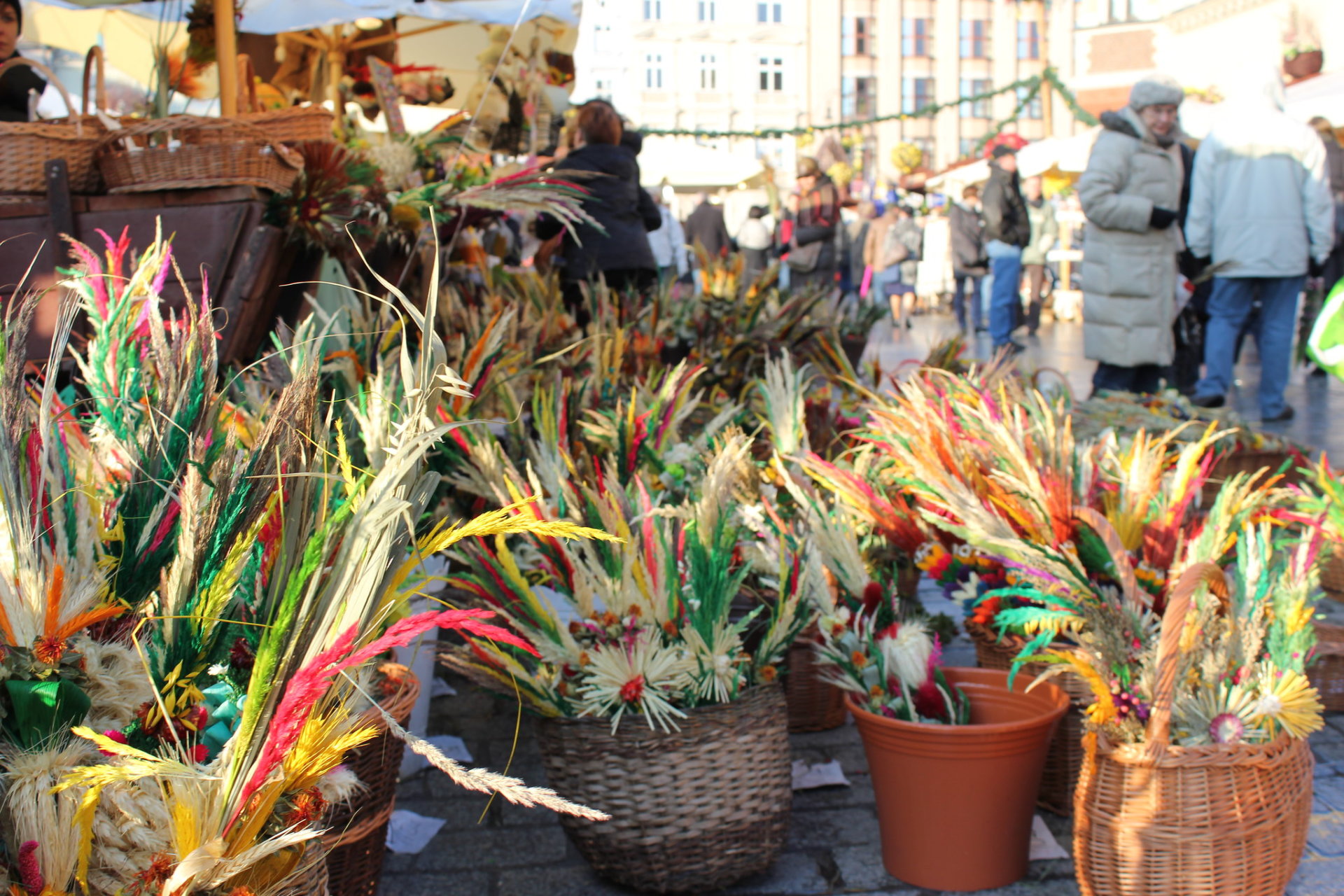 Pisanki
Ministry of Foreign Affairs of the Republic of Poland
Easter in Poland is one of the most important holidays many people look forward to regardless of their religious beliefs. It features many spiritual and fun traditions, delicious homemade food, drinks, and family activities. People greet each other and say: "Wesołych Świąt - Vesogouech Sfioount."
Polish Easter traditions
Polish people celebrate Easter on the first Sunday after the first full moon in spring. The week before Easter is called Holy Week. In the countryside, people would use this time to repair and repaint their barns. Also, during Holy Week, people visit representations of the tomb of Christ and observe a special fast.
Polish Palm Sunday or Niedziela Palmowa (April 2, 2023)
One week before Easter, Palm Sunday (in Polish Niedziela Palmowa) is celebrated. It's believed to be the first sign of Easter time. According to Catholic tradition, Palm Sunday marks the entrance of Jesus in Jerusalem. Since it's hard to find palm trees in Poland, Polish people use pussy willows or handmade "palms" from colorful woven dried branches instead. In general, this day is full of fun and different activities. After sanctifying their "palms" in church, people gather around homes, have fun, and tap each other with these branches.
Where to go on Palm Sunday
To see the most authentic Polish Palm Sunday celebration, head to the Łyse and Lipniki parishes in the Kurpie region, where palm processions are common. Some of these handmade "palms" can exceed 20 ft (6 m)! Also, you can check the market square of Lipnica Murowana (30 km or 19 miles from Krakow), which hosts an annual competition for the tallest plaited palm.
Polish Maundy Thursday (April 6, 2023)
On Maundy Thursday or Holy Thursday, Polish families bake their Easter cakes. Also, on this day, many people head to the Jasna Góra monastery in Czestochowa for a solemn ceremony. To get more information about the hours of the Easter ceremony, check out the External Resources.
Polish Good Friday or Wielki Piątek (April 7, 2023)
Even though Good Friday is not an official public holiday in Poland, some shops, museums, and theaters may be closed. On this day, Christians commemorate the passion and crucifixion of Christ. In various cities across Poland, there are litanies on the streets. You may view many people marching towards churches, carrying a huge cross to contemplate, and partaking in Jesus' passion.
Where to go on Good Friday
For instance, you can check the Central Way of the Cross, which follows the Royal Route in Warsaw. Poles set out from St. Anne's Church and walk down the main promenade of Warsaw, singing Lent's songs.
Holy Saturday or Wielka Sobota (April 8, 2023)
The mood on Holy Saturday is quite different than on Good Friday. Everybody cheers up, and the proper (happy) Easter celebrations begin.
On this day, Poles paint hard-boiled eggs, pisanki, which symbolize rebirth and life's victory over death. They put them in baskets filled with various Eastern food: bread, salt, smoked meat, horseradish, cheese, and cake. Everybody heads to church to get the blessing.
Easter Sunday or Wielkanoc (April 9, 2023)
On this most important Eastern Day, most people go to churches at 6 am for the Resurrection mass. The celebrations begin with a festive breakfast early in the morning and sharing of eggs. Later, families eat żurek—a traditional soup, served inside a whole bread. After the main dishes, it's time for Easter cakes, especially Mazurek—a sponge cake adorned with dried fruit and icing.
Easter Markets in Poland
To get the best from Easter in Poland, we recommend visiting Polish Easter Markets. Some of the most popular markets are Easter Market at the Ethnographic Museum and Festival of Easter Tables (Warsaw), Around Easter Table (Lukow), Opole Easter Market (Silesia region), Easter Fair in Kraków's Main Square, and Easter Market in Szreniawa. There you can meet crowds of joyful locals and tourists, all celebrating Easter with a blast.
Easter Monday or Lany Poniedziałek (April 10, 2023)
On Easter Monday (Śmigus-Dyngus), the last festive day in Poland, children throw water over each other and engage in playful willow branch duels. Kids play with water jets on the streets, and everyone joins them, throwing copious amounts of water at each other. This tradition dates back to the 14th century and has pre-Christian origins—water was a symbol of life and renewal. So, be careful when strolling down Poland's streets because you may get all soaked!
Find hotels and airbnbs near Easter (Map)