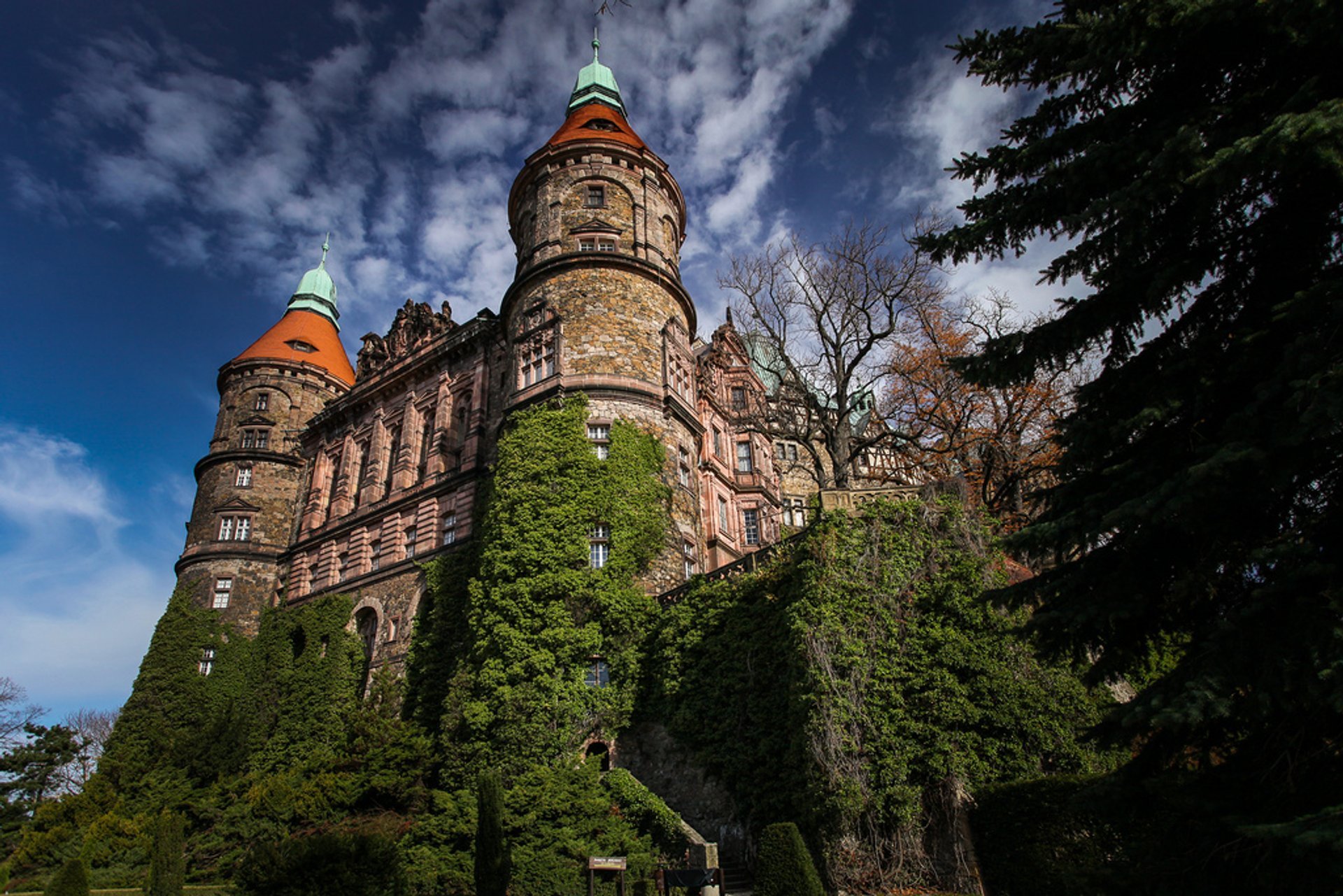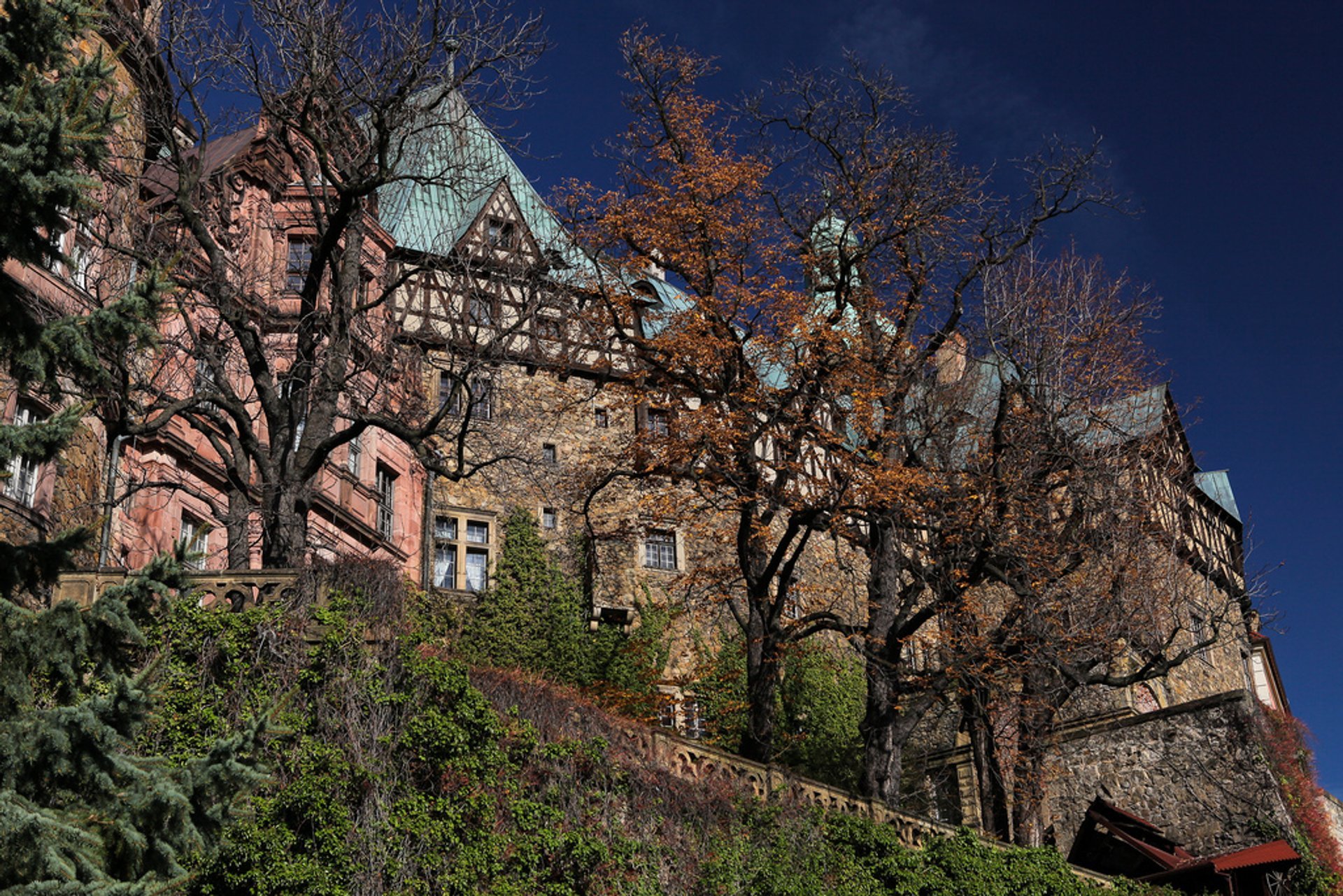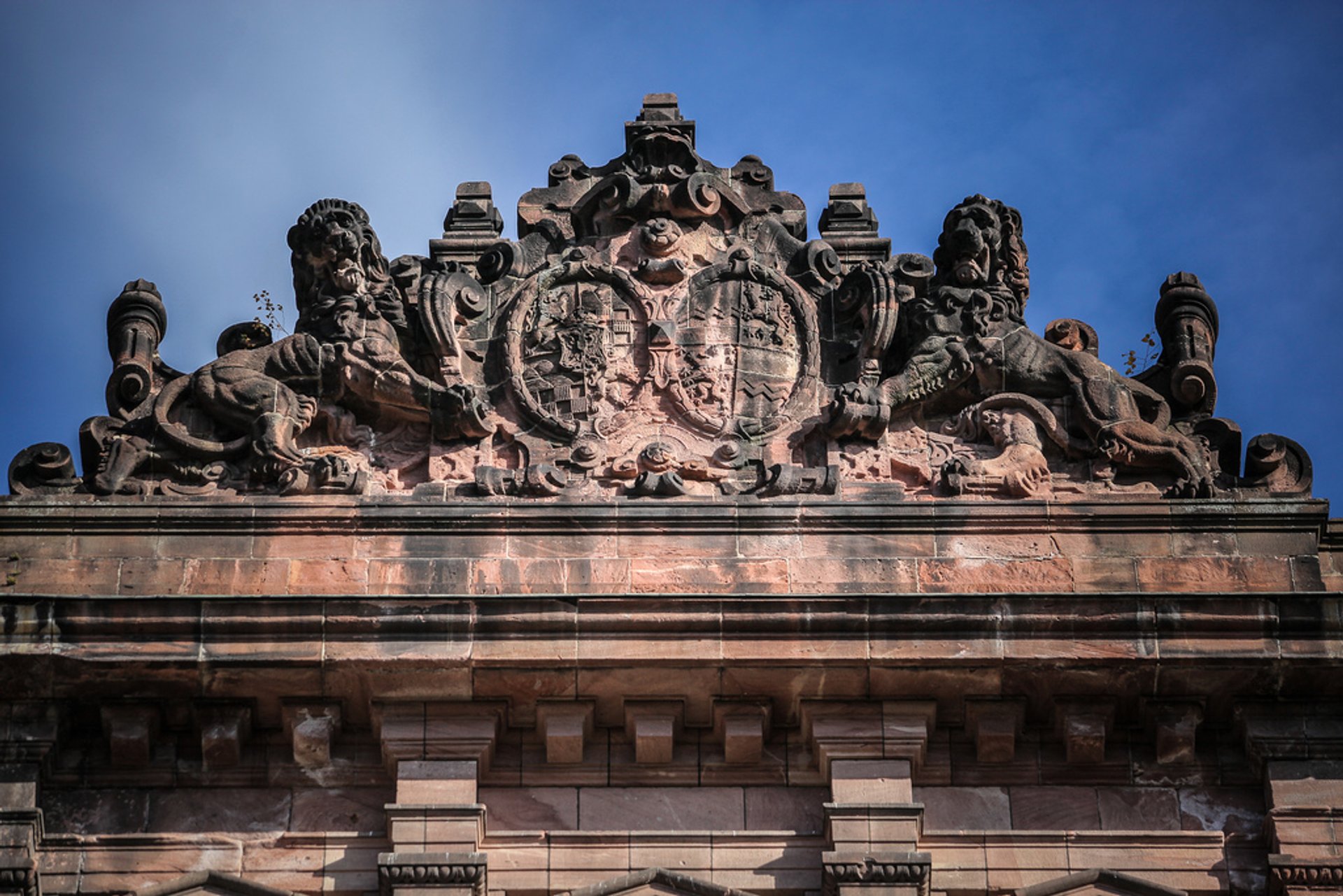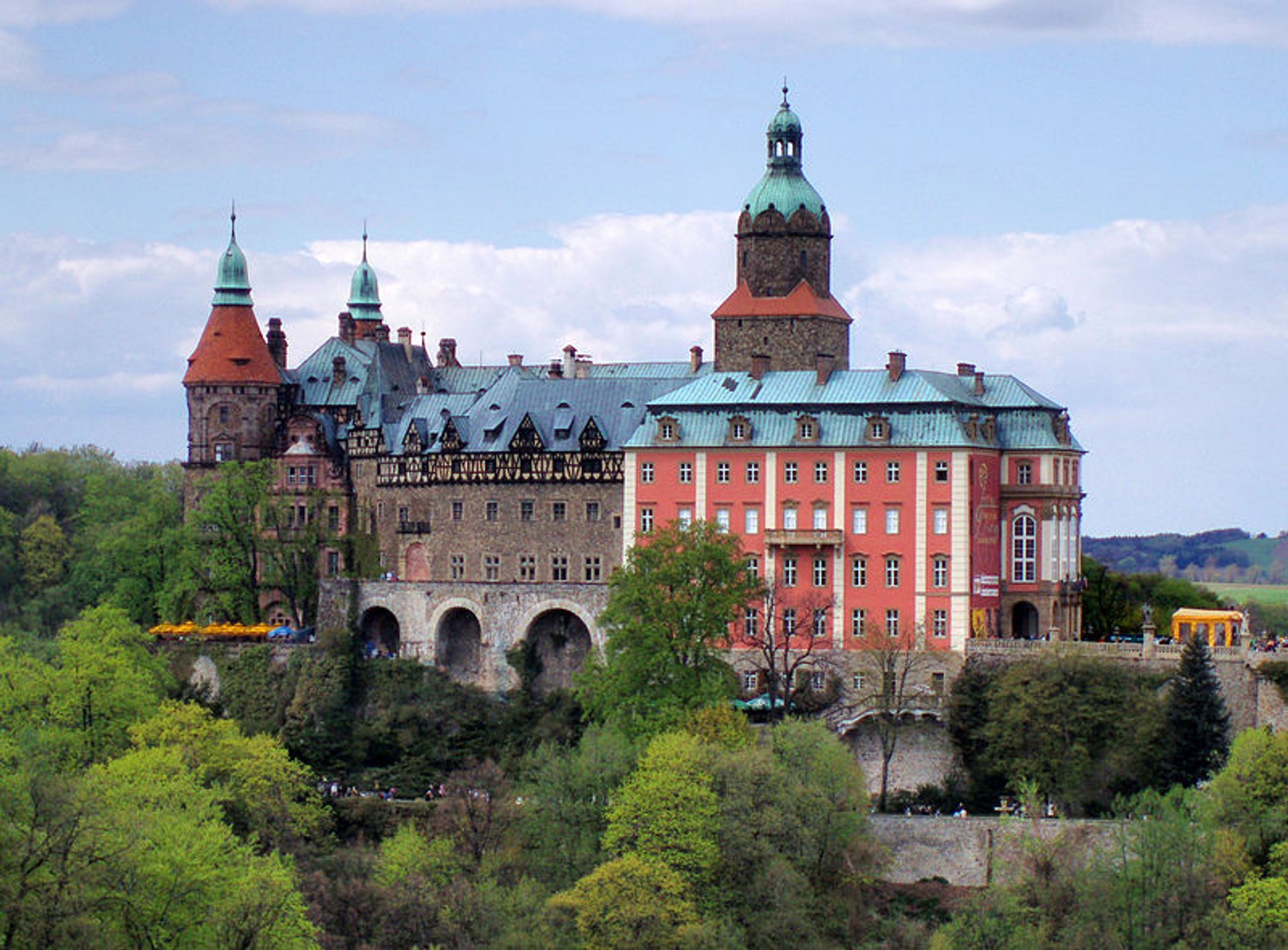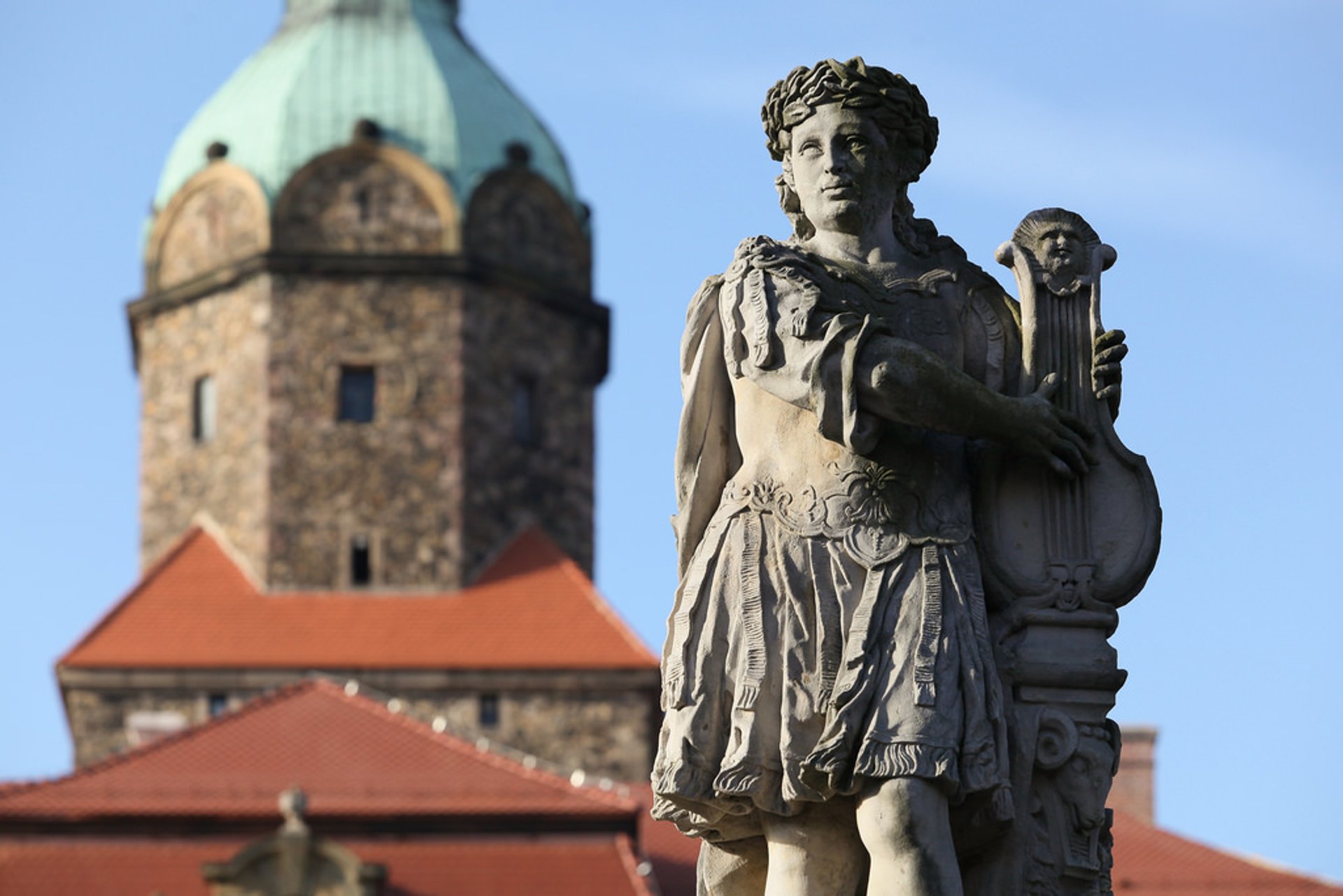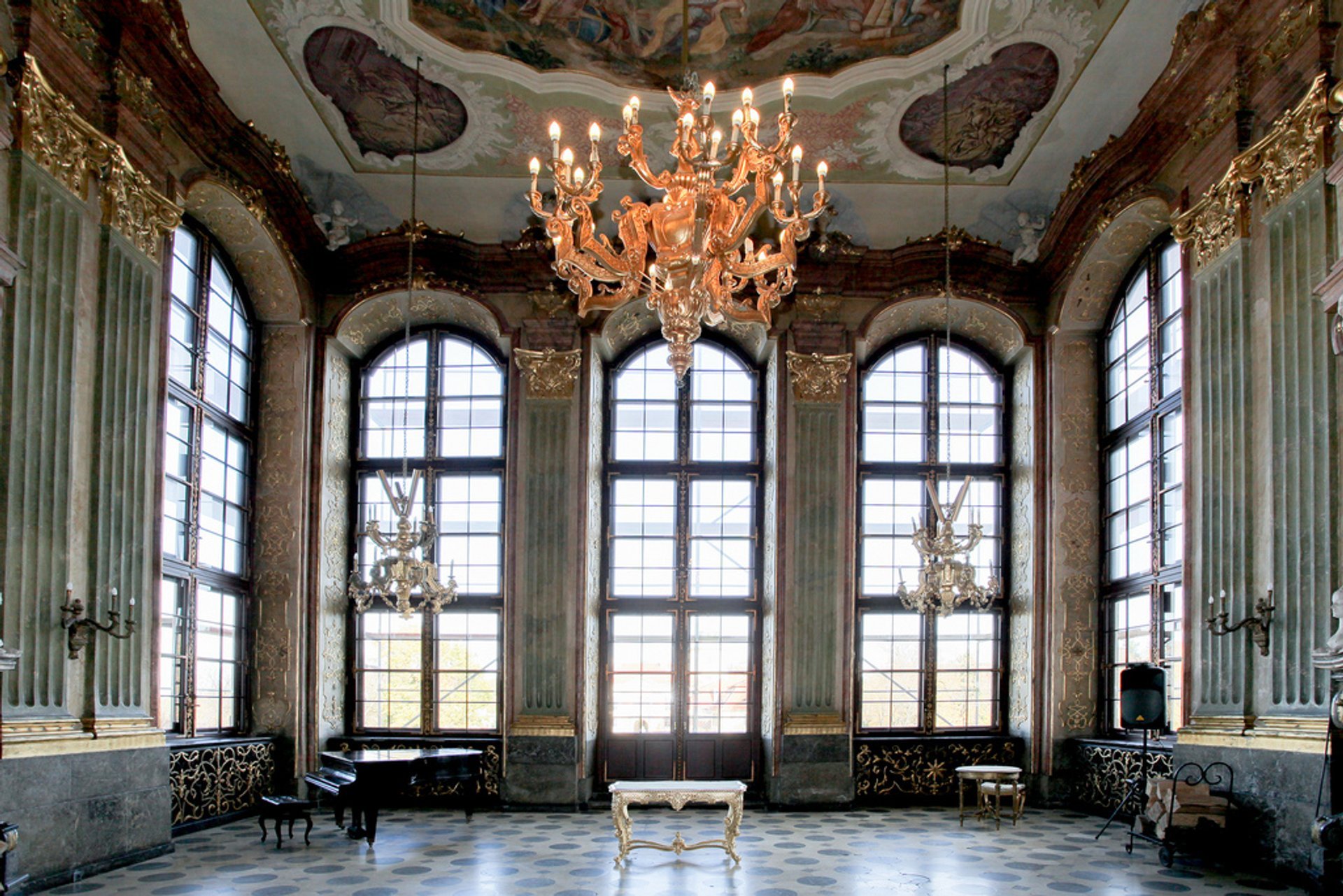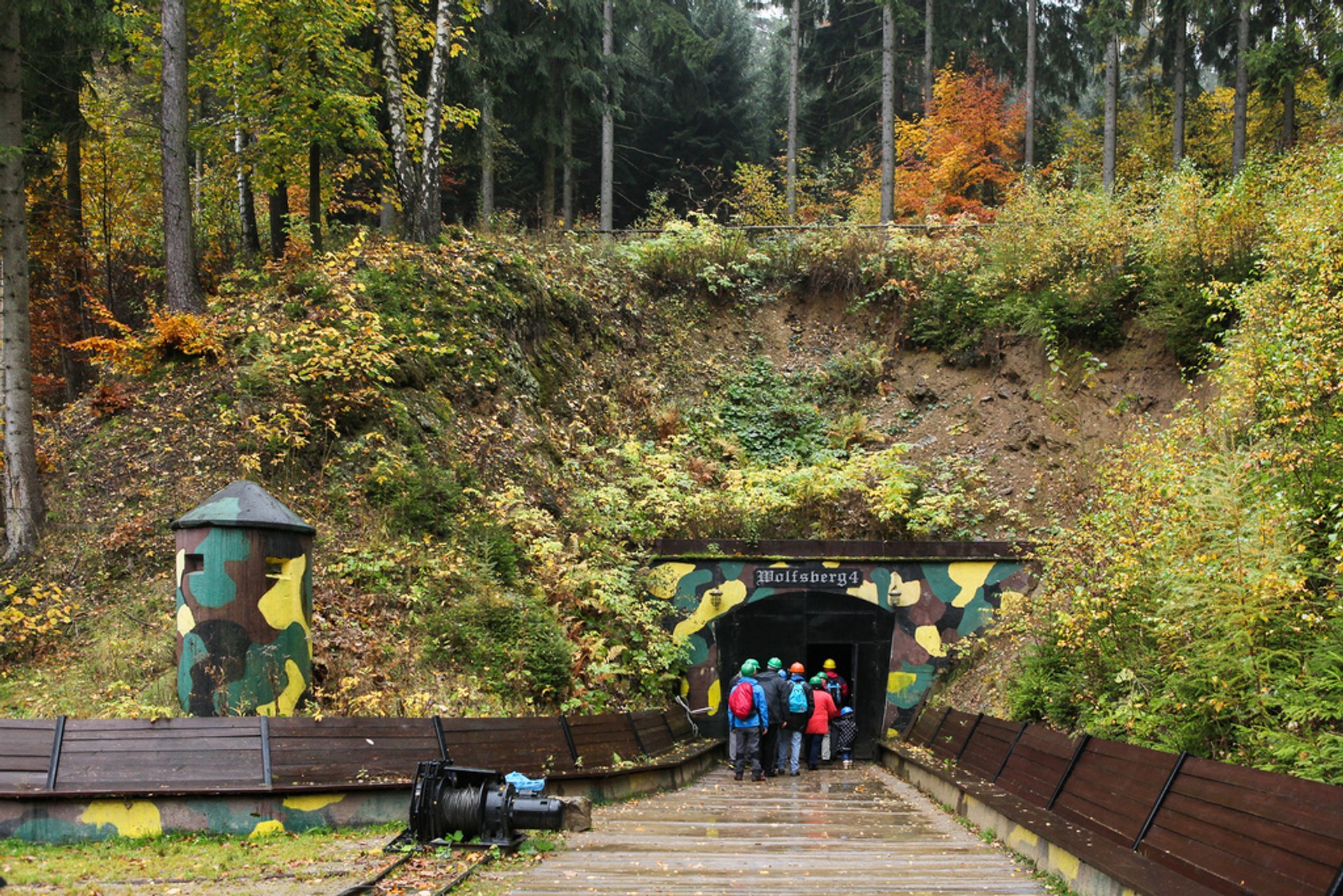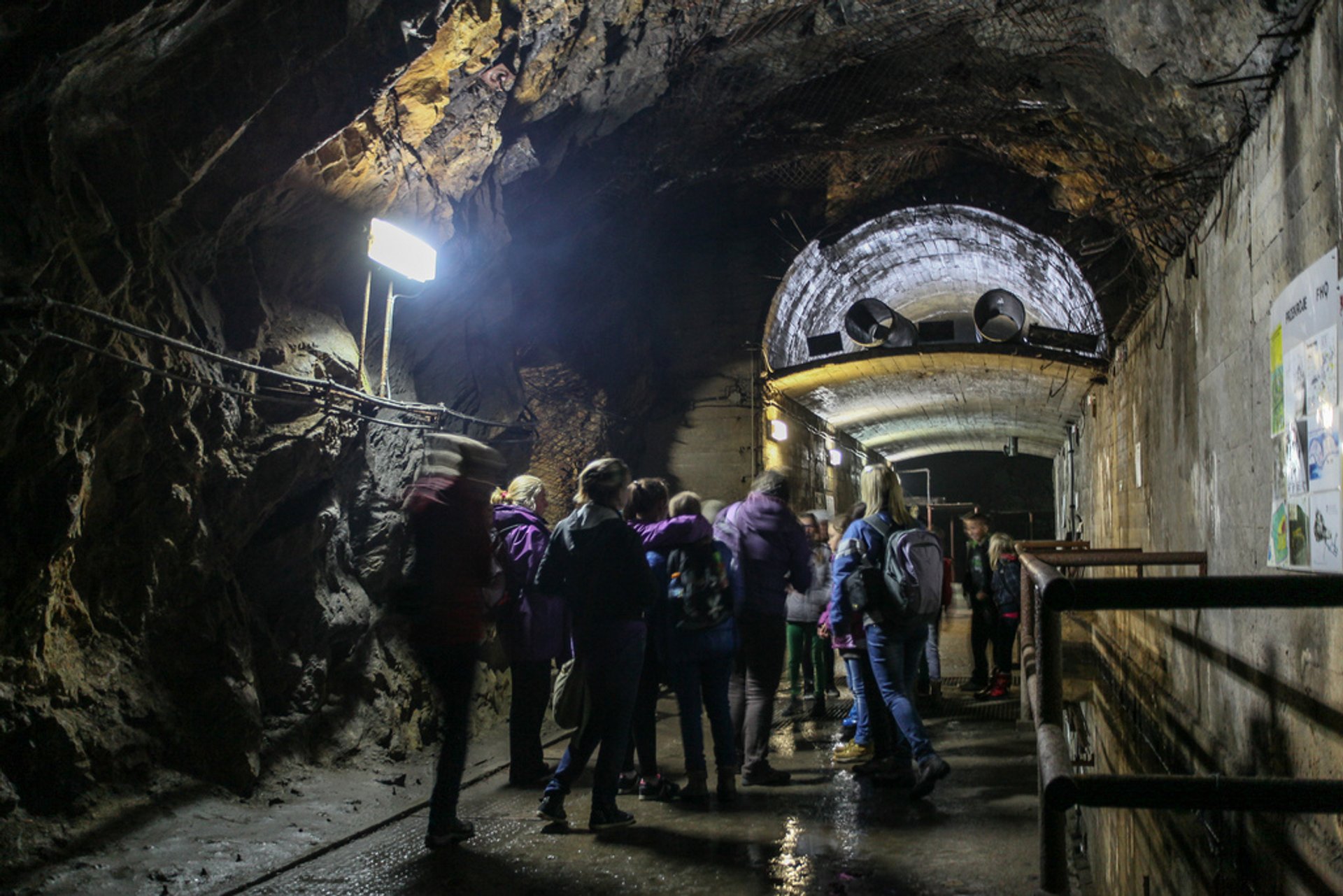 Mariusz Cieszewski | Ministry of Foreign Affairs of the Republic of Poland
The Książ Castle or Zamek Książ is the largest and most famous castle in the Silesia region. It is located north of Wałbrzych in Lower Silesian Voivodeship. The castle is surrounded by Książ Landscape Park which includes the Waldenburg Mountains. Overlooking the gorge of the Pełcznica river, the Książ Castle looks like it is straight out of a fairytale.
The castle is open to the public year-round, but the best time to explore the surrounding area is from April to October. The terraces are open only during the warmer months from April to September.
Książ Castle history dates back to the 13th century. The Bohemian King Ottokar II destroyed an old fortress at this site in 1263, then the Silesian duke Bolko I the Strict ordered a new castle to be built there in 1288-1292. After the castle was complete, he took residence there with his family.
The Nazis confiscated the Książ Castle during World War II and decided to build an underground addition to the castle. Tens of thousands of prisoners, mainly the Jewish, were forced to work on the huge structure with 12-meter ceilings. The castle was part of Project Riese, one of the largest top-secret Nazi initiatives during the war. It was supposed to become Adolf Hitler's personal headquarters. Treasure seekers still look for Nazi gold that was supposedly hidden around the castle.
Find hotels and airbnbs near Książ Castle (Zamek Książ) (Map)