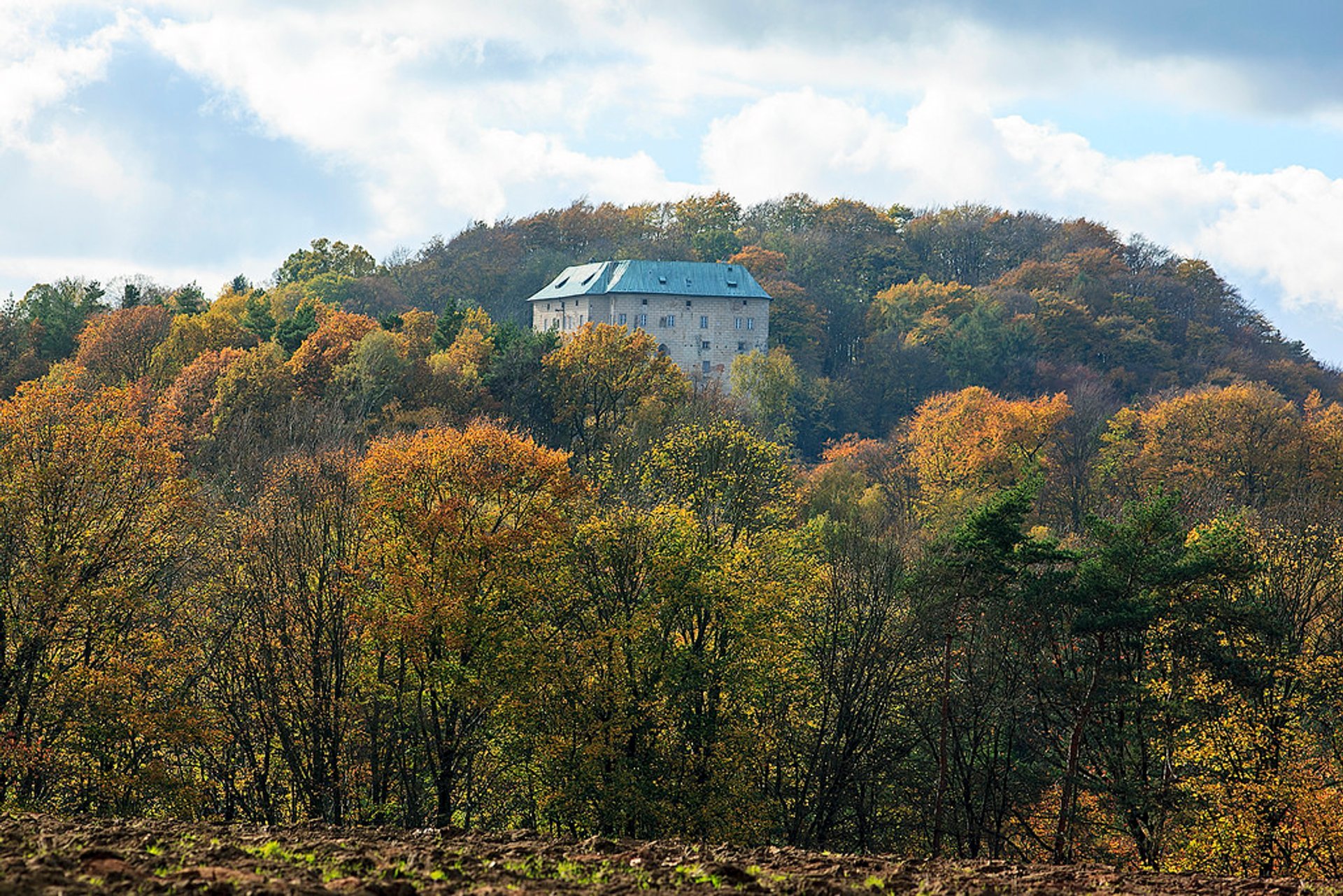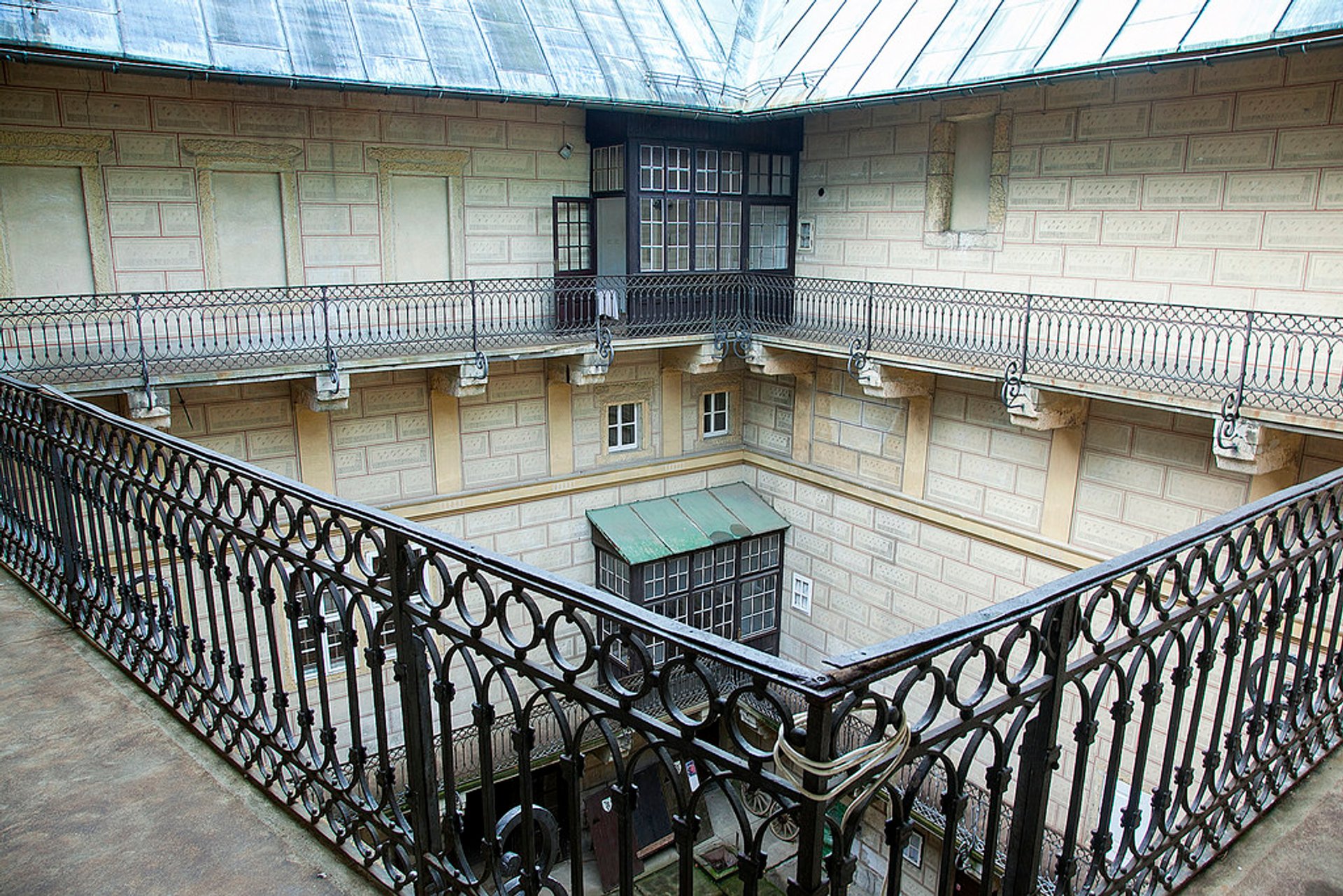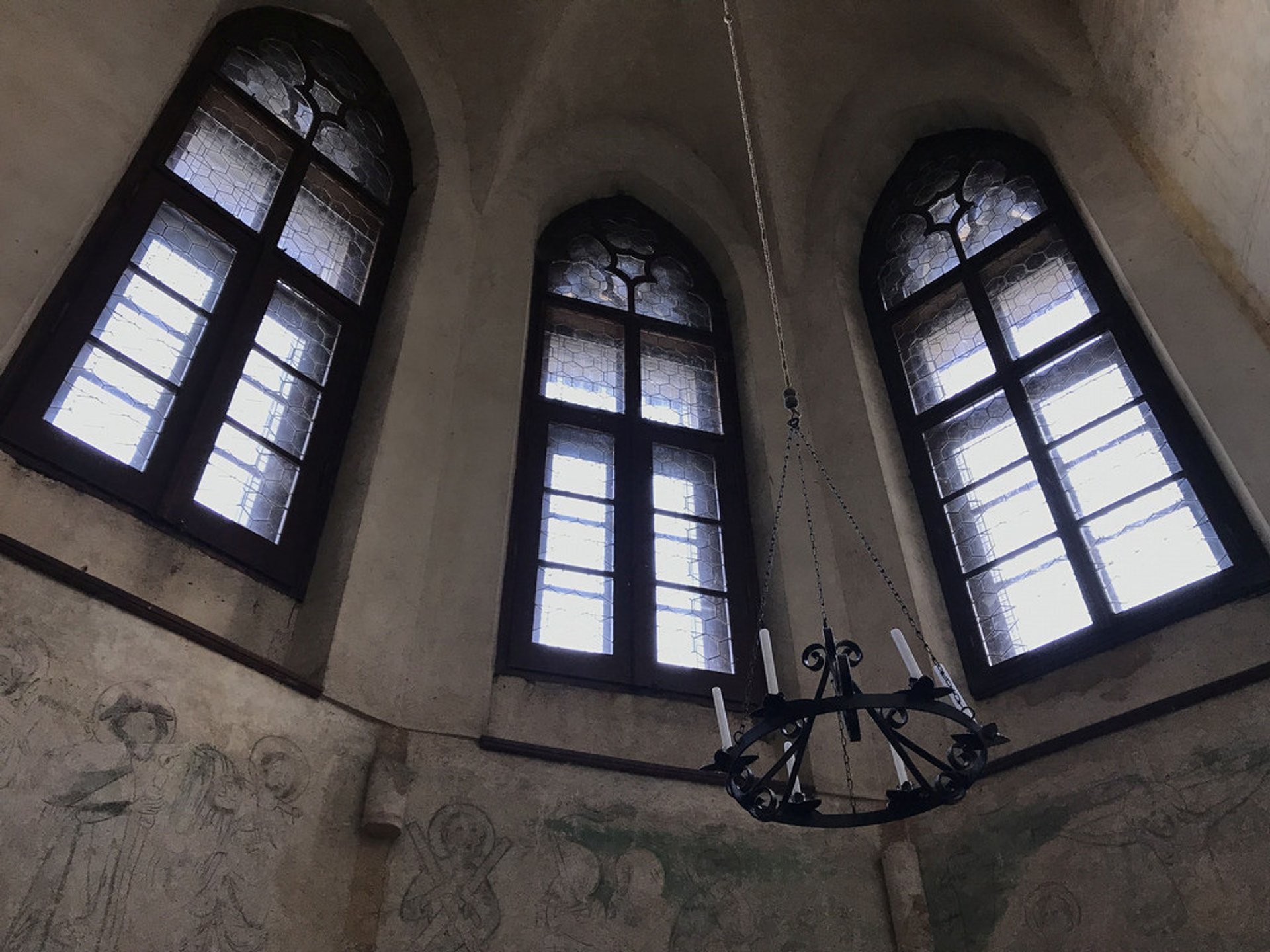 One of the best-preserved structures of its time, Houska Castle was built in early Gothic style, in the second half of the 13th century. Located just 47 kilometres (29 mi) north of Prague, it serves as a summer venue for various cultural events, craft fairs, and concerts. The castle has a gothic chapel, a green chamber with late-gothic murals, and knight's drawing room. The castle has been featured in many programs about mystic events, including Ghost Hunters International.
The tourist visiting season is April to October. From May to September the castle is open Tuesday to Sunday, while in April and October it can only be visited on weekends.
In 1924, during the times of the First Republic, the castle was bought by the President of Škoda, Josef Šimonek.
Folklore says that the castle's main purpose was to trap demons and, supposedly, the gate to hell is located under the chapel. Houska castle was initially built with no fortifications, no water, no kitchen, and no residents which; proved its unusual mission. People say cars won't start near the castle and other paranormal things often happen here. When Nazis occupied the fortress during World War II, they supposedly held occult rituals and inhumane experiments there.
Find hotels and airbnbs near Houska Castle (Map)