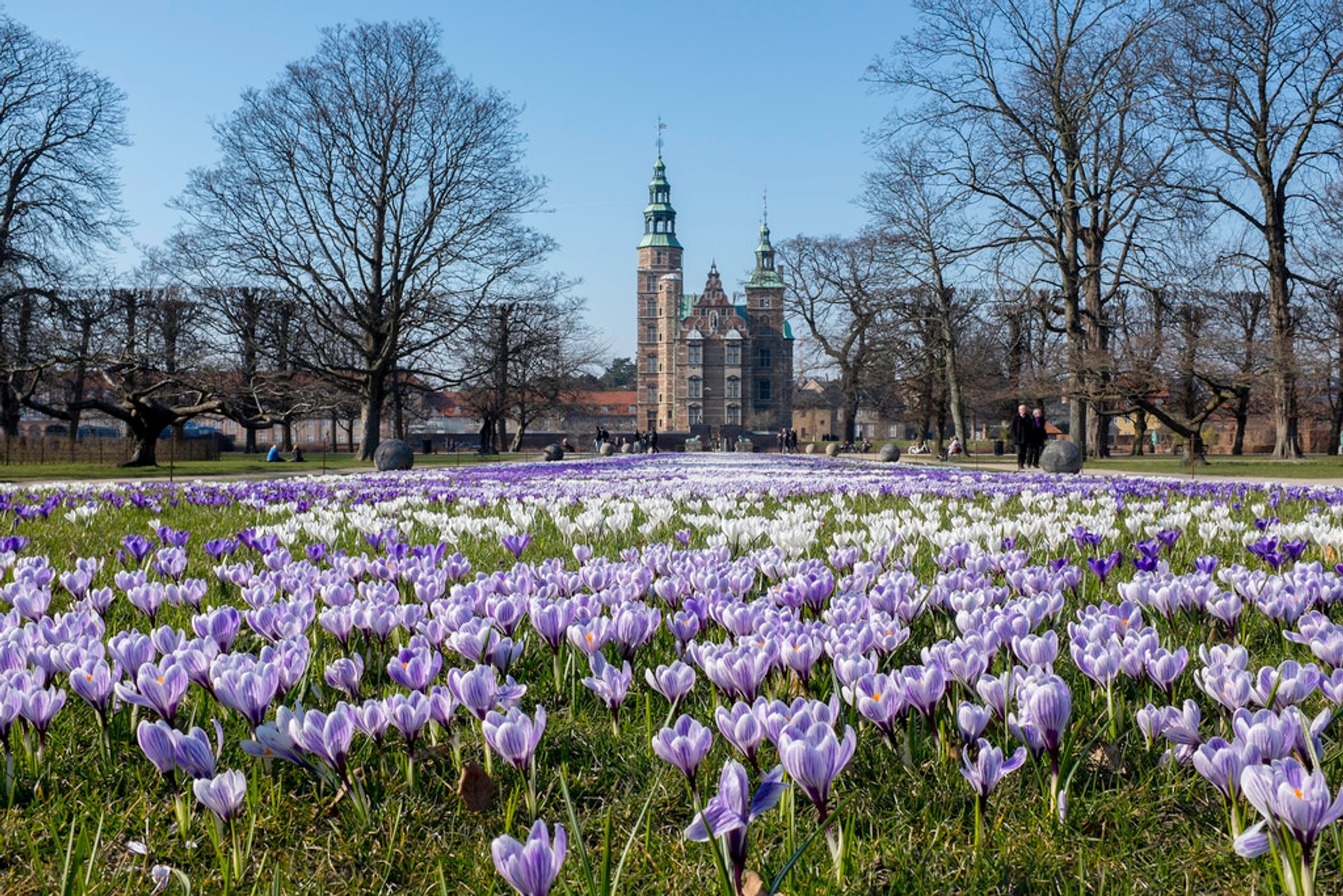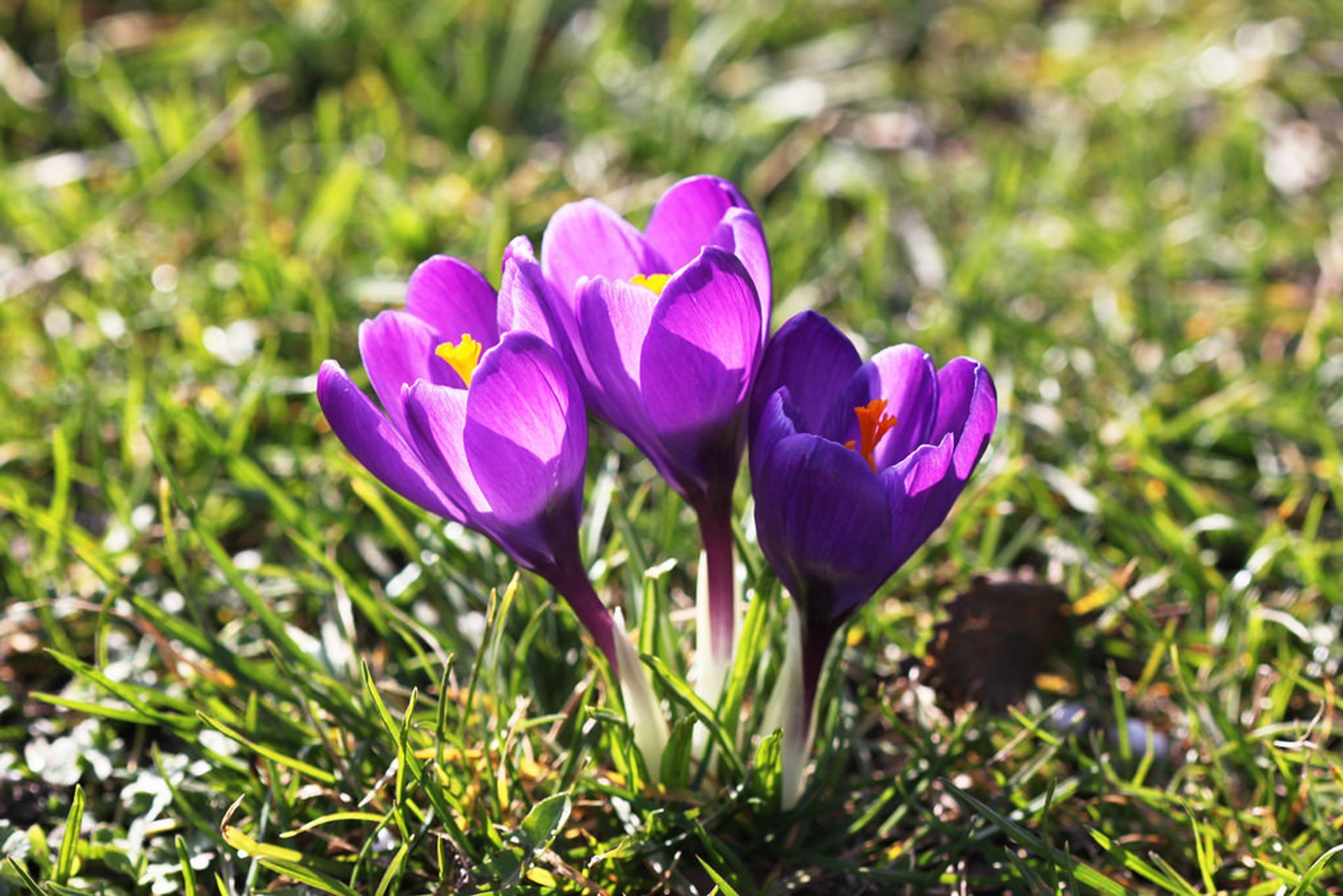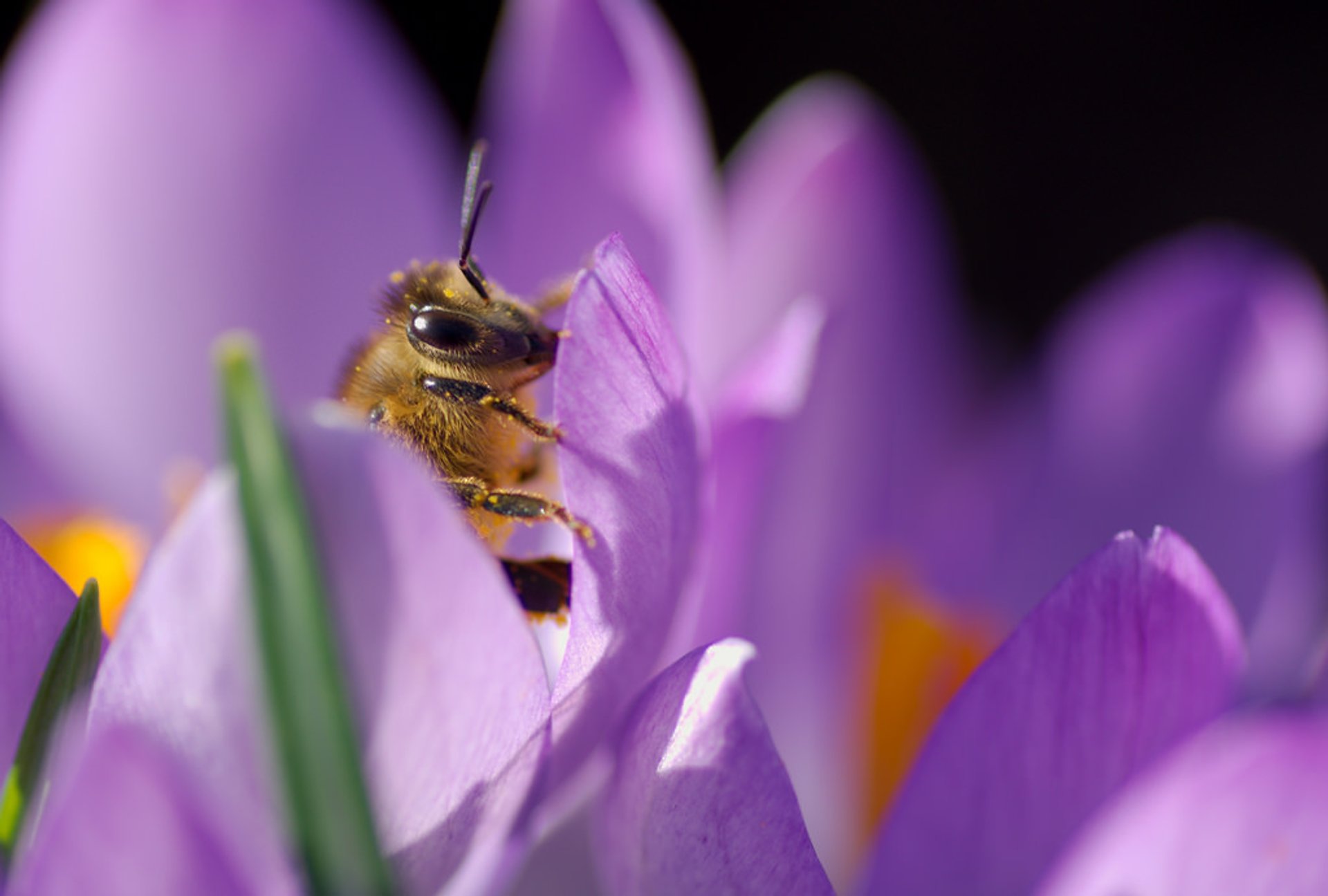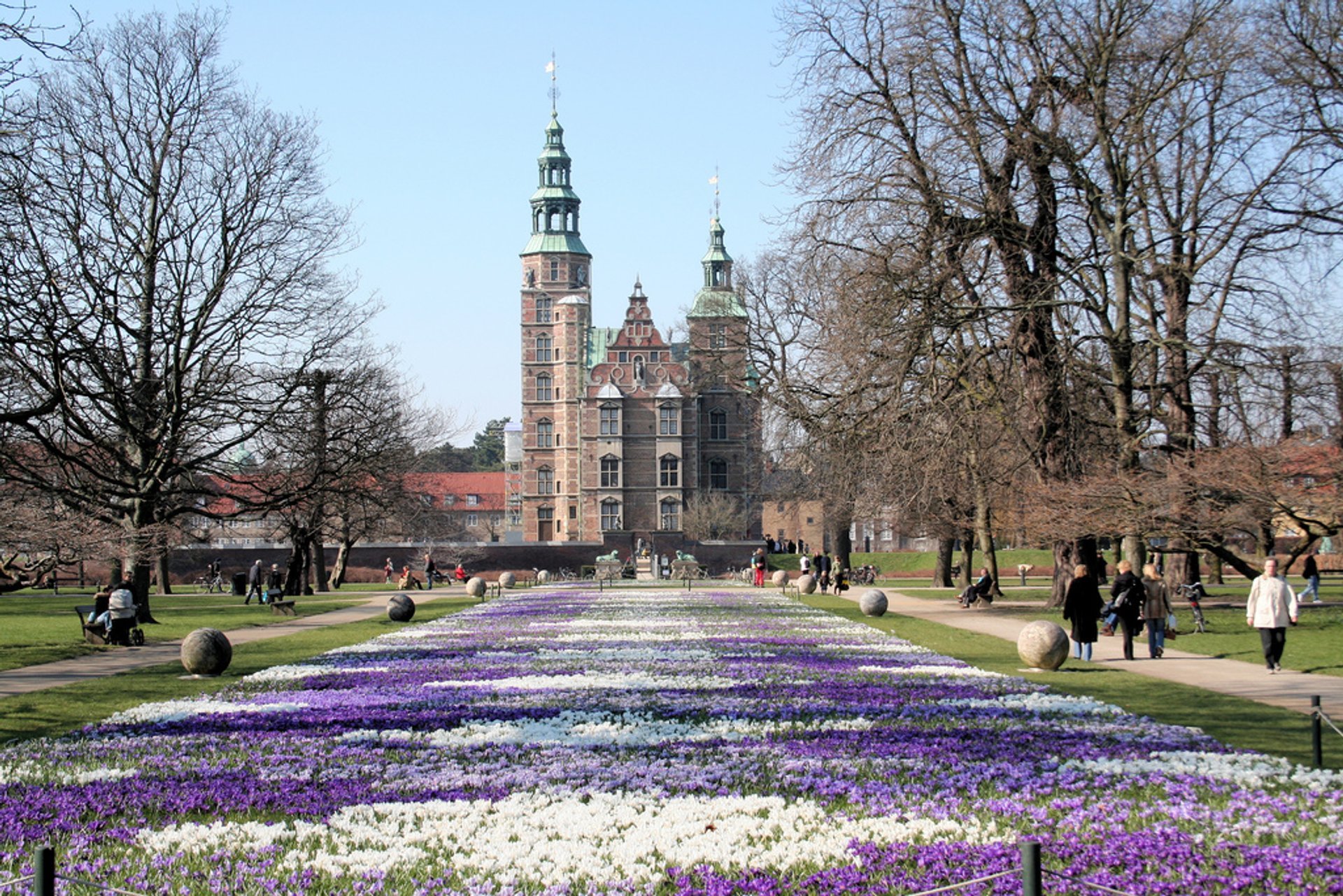 While the rest of the city is still gloomy and sleepy after winter, the King's Garden in front of the Rosenborg Castle is already awake and in full bloom. Rosenborg or Rose Castle is a beautiful Renaissance castle that once was King Christian IV's residence. The garden in front of it was planted back in 1606 and since then it has become one of the locals' most beloved parks.
Annually early in spring an 11-metre wide and 160-metre long carpet of colorful crocuses brighten up the park. These small and charming flowers were planted in 1968. More that 200,000 corms now create a repeating block pattern of purple, white and striped flowers. Depending on the weather the crocuses bloom approximately between mid-March and early April.
Don't forget to visit the castle itself when you're in the neighbourhood and see the life-sized silver lions guarding it, the royal jewels, thrones and the well-preserved interiors of the fairytale residence.
Find hotels and airbnbs near Crocus Blooming at Rosenborg Castle (Map)