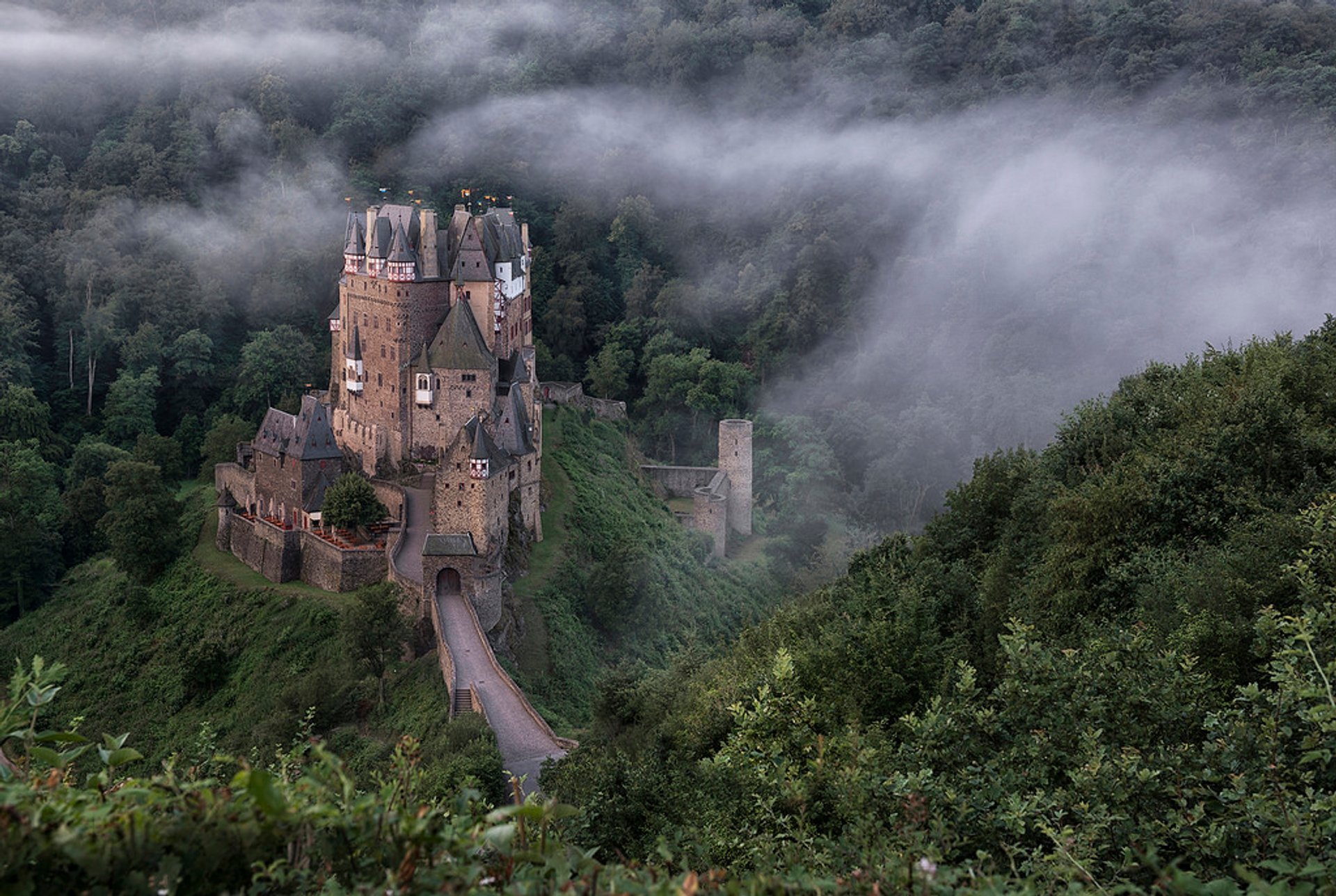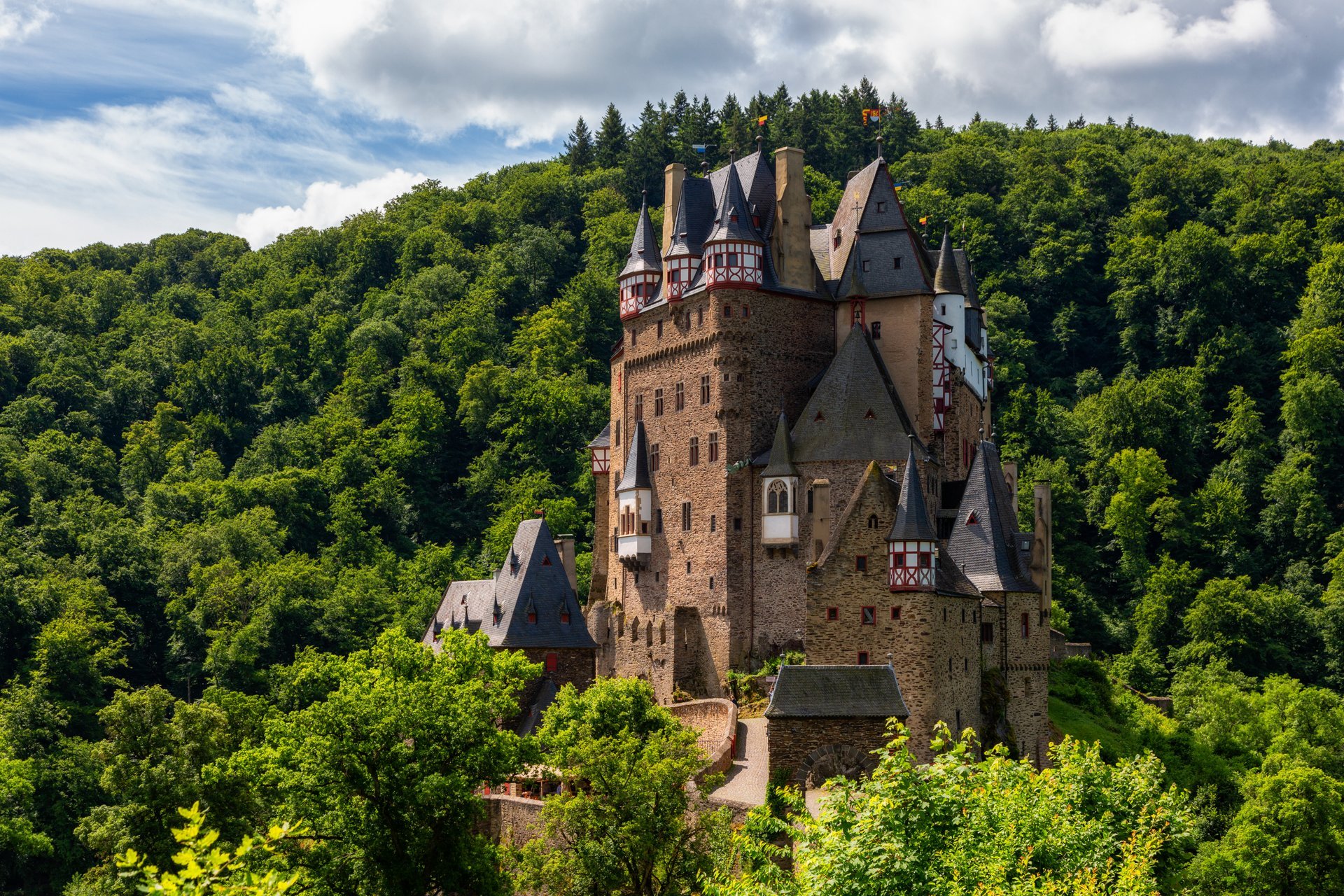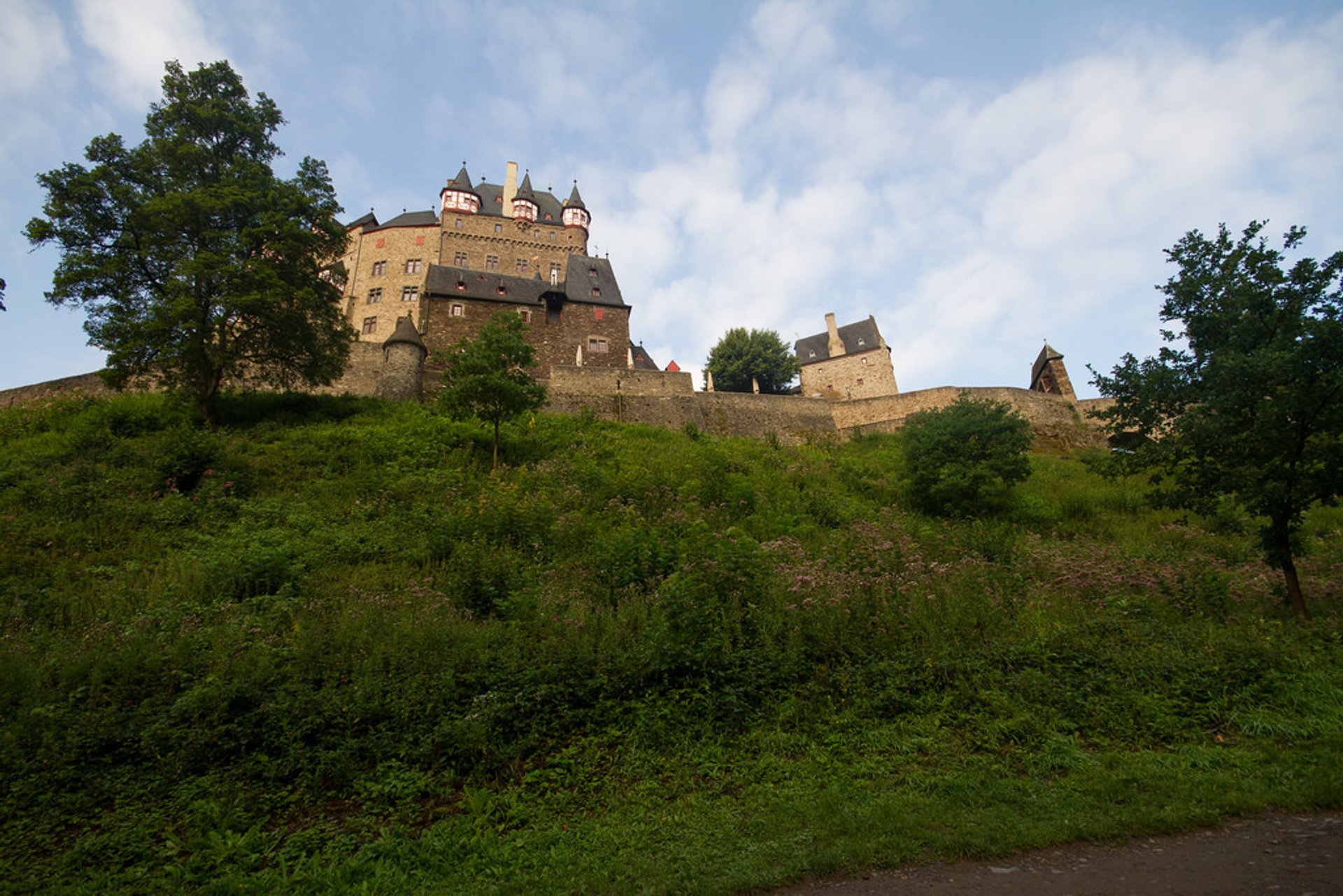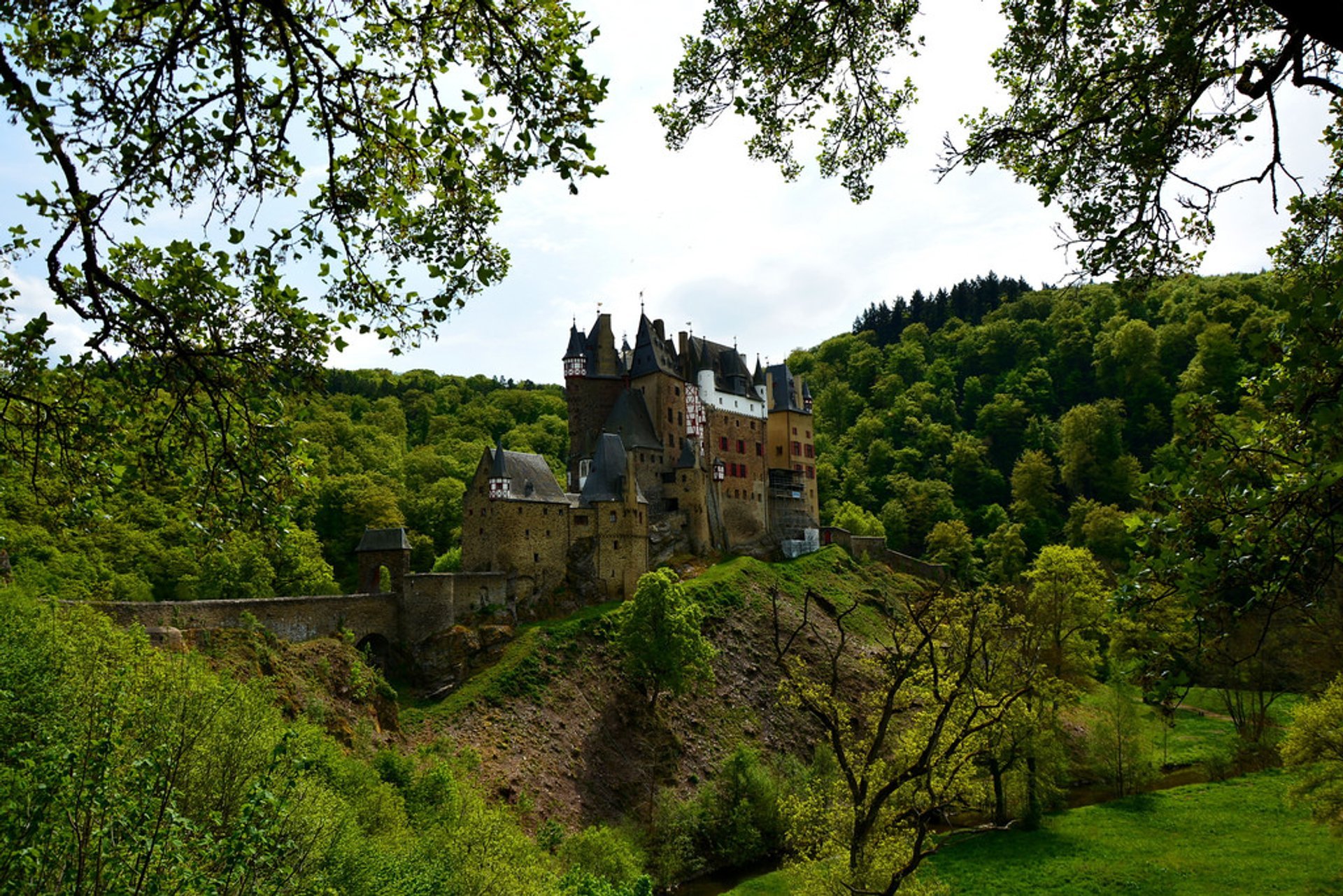 Despite all wars and feuds, this beautiful medieval castle was owned by the same family since the 12th century, being home for 33 generations. Eltz Castle (Burg Eltz in German) is one of three that have survived on the left bank of the Rhine in Rhineland-Palatinate. Moreover, it has preserved really well and looks almost unchanged by time. Located on a 70m (230 ft) rock, the castle is surrounded by the Elzbach River on three sides. It was set on an important Roman trade route. Eltz Castle managed to survive the Thirty Years' War. The French did not destroy it unlike many other buildings in the area.
The castle has up to eight storeys that reach heights of 30-40m (98-131 ft). About 100 members of the large family consisting of three branches lived in over 100 rooms of the castle. There used to be a village on the south side below the castle inhabited by servants, craftsman, and other people who worked in the castle.
Different parts of the castle are built in different styles as the Eltz family continued making renovations throughout the centuries. The castle is still inhabited today. According to local legends, the place is also haunted by ghosts of medieval knights.
The Burg Eltz is surrounded by a few hiking trails and has a parking lot for visitors. It closes for visitors in early November and reopens in spring. The interior tours last about 40 mins and are usually offered from April to early November.
Find hotels and airbnbs near Eltz Castle (Map)