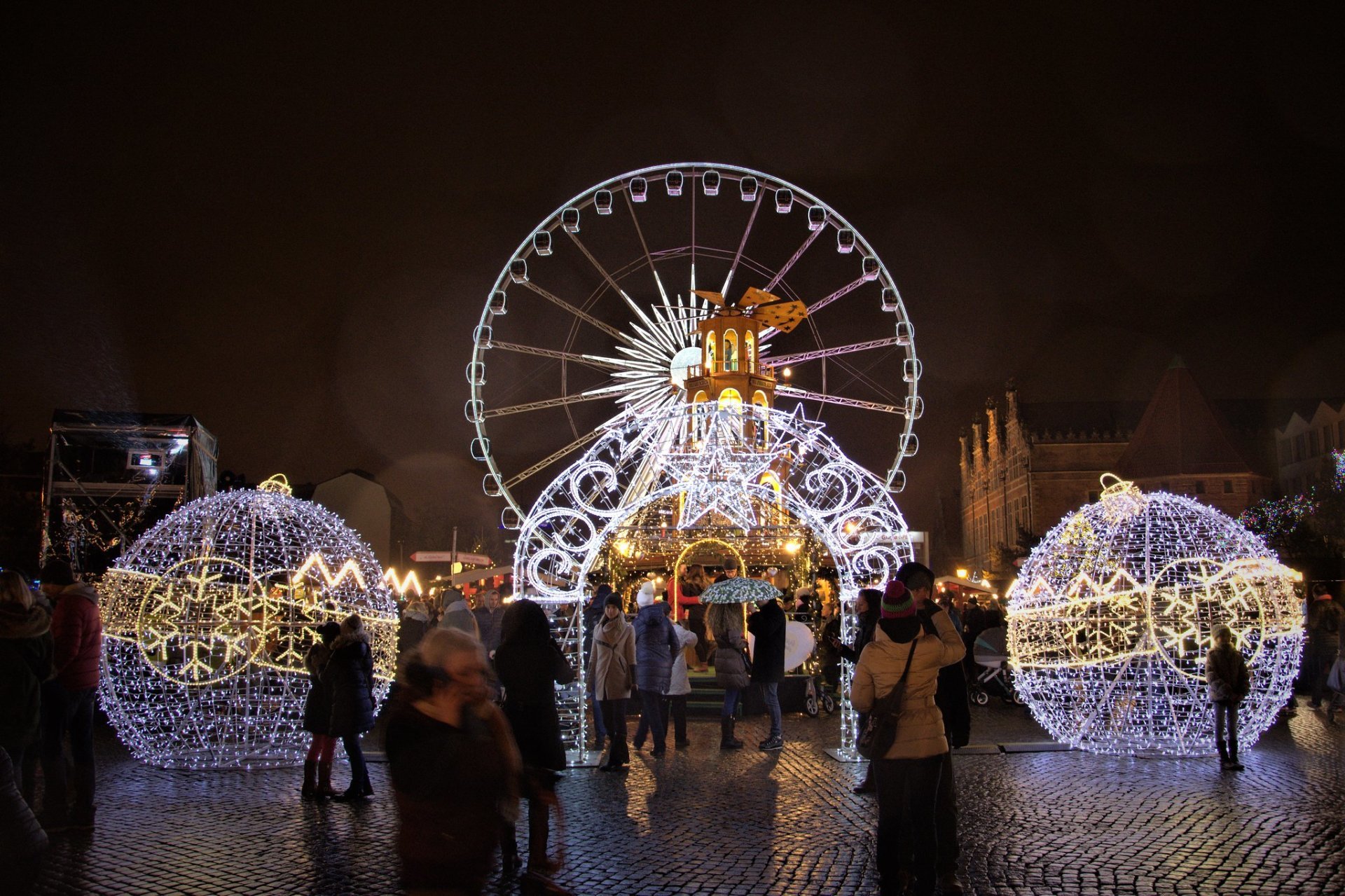 Gdański Jarmark Bożonarodzeniowy is the best place to feel the holiday spirit in the city. Gdansk Christmas market is set up on the Targ Węglowy (Coal Market Square) annually between late November and late December. Besides dozens of neat wooden chalets, offering holiday gifts and treats, the fair boasts a lavishly decorated Christmas tree, the Advent gate, an ice skating rink, a Venetian carousel with horses, a talking moose, an angel mill, and even elf parades.
If you come for Christmas delights, go straight ahead to the Chocolate or Cinnamon streets of the market. A wide array of festive goodies includes local specialties, such as famous Polish pierogi, and highlights from all over Europe. Make sure to sample grilled sausages, roasted chestnuts, and smoked cheese.
But if you're interested in some entertainment, Gdansk Christmas Market has enough of it too. Would you like to see a holiday light show, meet with Santa, watch or partake in a winter tobogganing tournament, or enjoy a charming performance by a caroling troupe? The extensive program of events definitely has something for everyone.
For more details, hours, and the latest updates, we recommend checking the official website in the External Resources below. Also, check out the map featuring available accommodations nearby if you're up for a night in Gdansk. Distinguished by splendid historical architecture, this port city on the Baltic coast is well worth a longer stay.
Find hotels and airbnbs near Gdansk Christmas Market (Map)