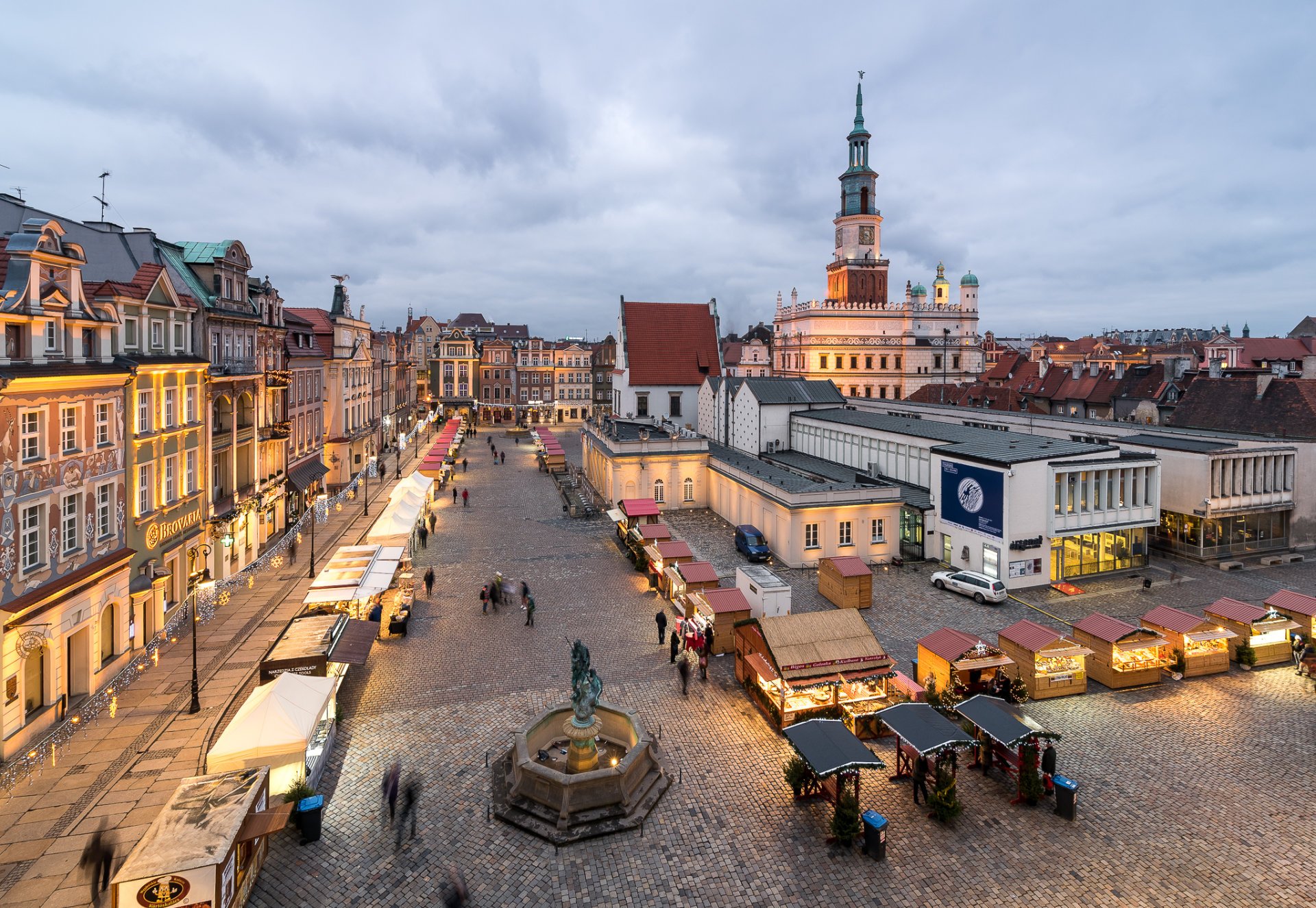 Christmas Markets is the most popular seasonal attraction in Poznan. Thanks to its enchanting atmosphere, the market attracts thousands of visitors to the city center. Previously, the Christmas Market was located at the Old Market Square, in the very heart of the historical center. However, in recent years, the market has been moved to the larger Plac Wolności. The Poznań Bethlehem Market (Betlejem Poznańskie) features dozens of wooden chalets, offering decor items and crafts, as well as delicious food, mulled wine, and plenty of Christmas spirit!
The second Christmas Market in Poznan is located at Rynek Łazarski (Lazarski Market Square), further away from the historical center. It's a great place for families due to various attractions, workshops, and rides for children. The little ones have a chance to meet a balloon fairy, Santa Claus, and more favorite characters.
The International Ice Sculpture Festival is another attraction in Poznan during the holidays. The sculptures on display and various entertainment make Old Market Square one more beautiful location, which can't be missed in the city on the Warta River!
Find hotels and airbnbs near Poznan Christmas Market (Map)