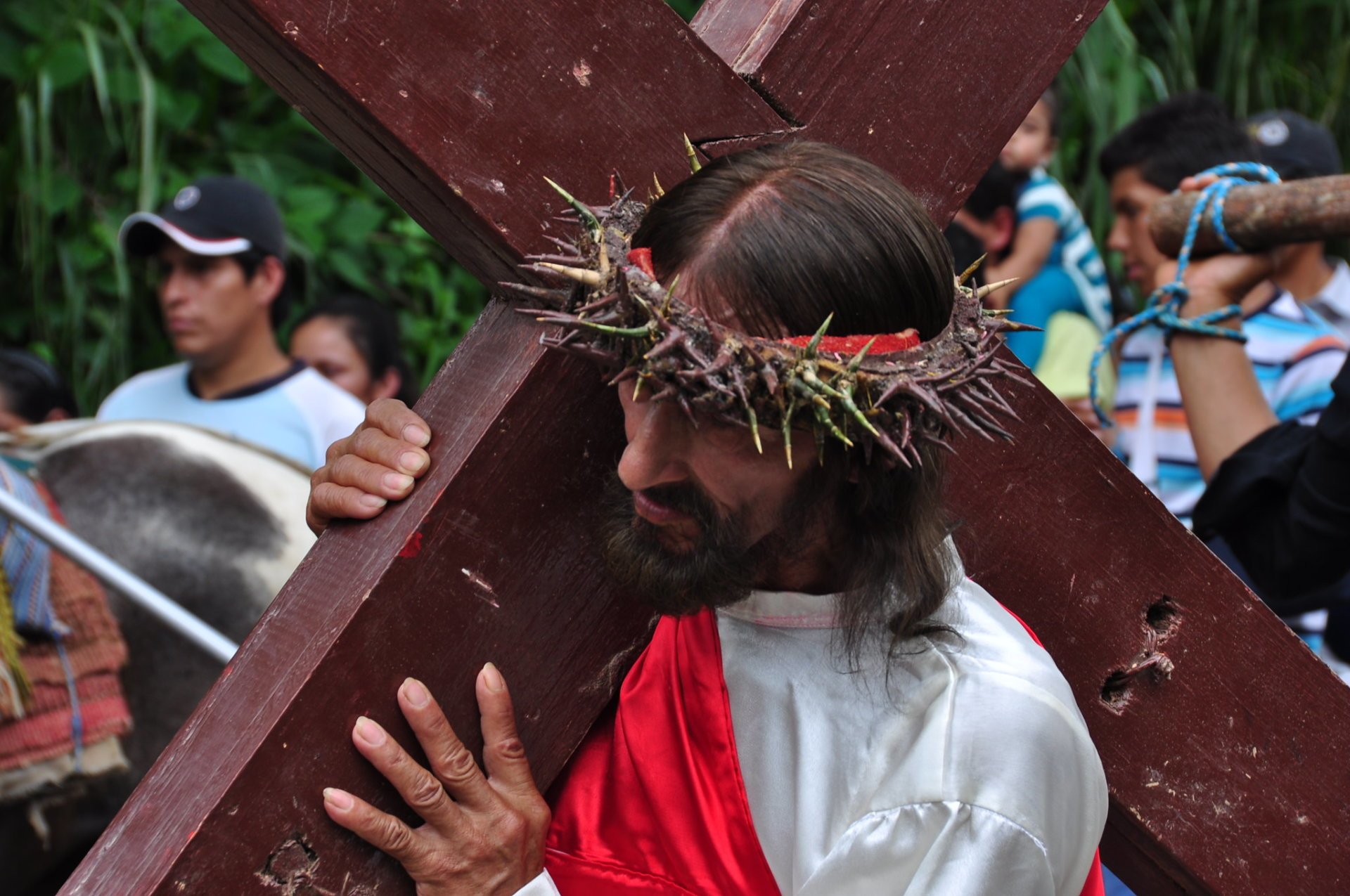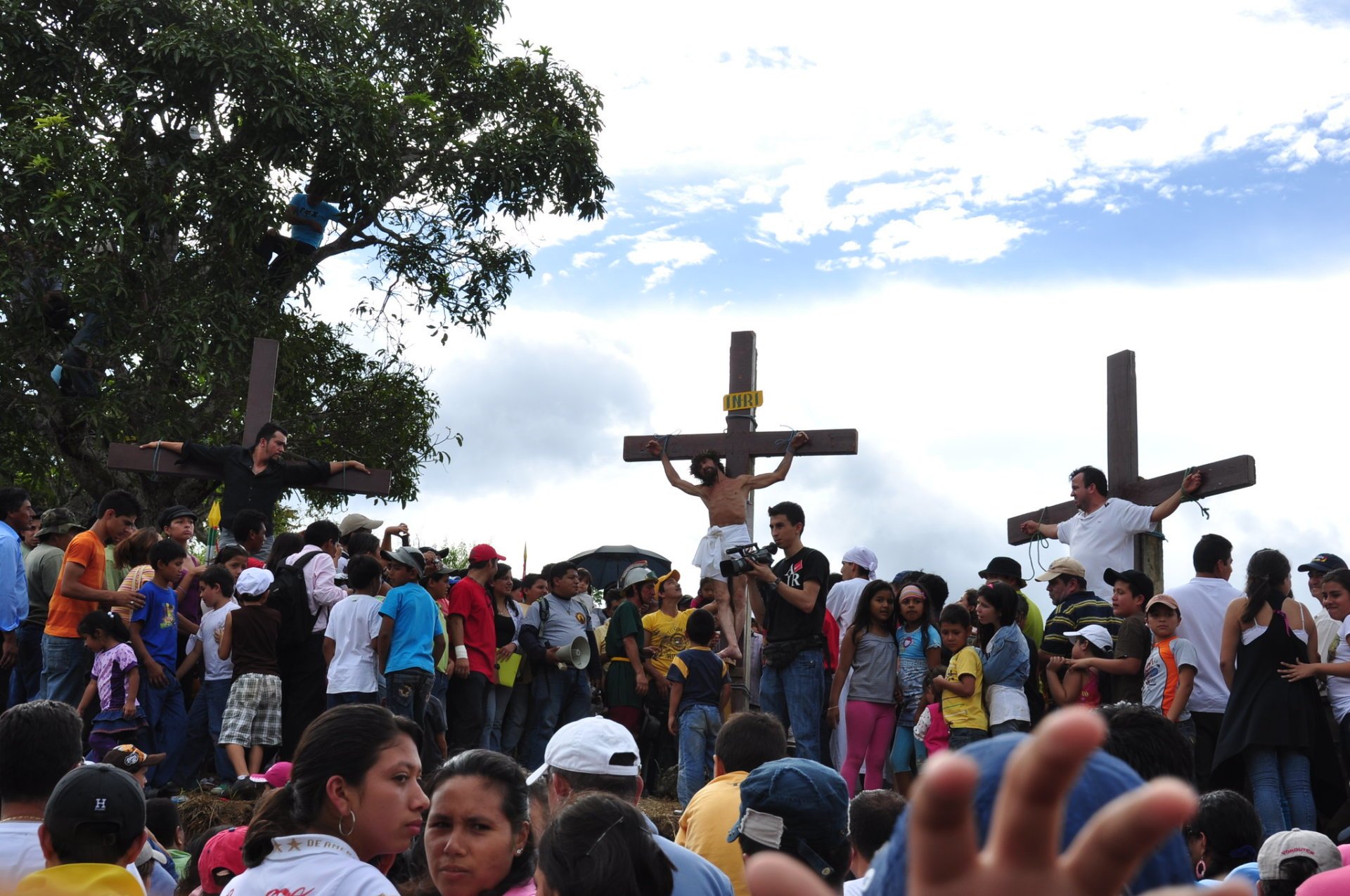 Easter is a big deal in Ecuador, and the celebrations start a week before the actual Easter Day (Palm Sunday) arrives. This week is called Semana Santa—or Holy Week. The meaning and context of the holiday are purely religious. Seven days before Palm Sunday, Ecuadorians begin the festivities, such as a thematic parade, various spiritual ceremonies, songs and dances.
Each day of the Holy Week has its special meaning, but the most important days are Thursday, Friday, and Saturday. Thursday is a family-oriented day on which people go to cemeteries to visit their beloved late relatives with special gifts such as bread. And, as evening approaches, all churches in the capital fill up with lit candles at the altars and people wanting to pay tribute to their loved ones. During this time of the day, it's especially mesmerizing to walk around the capital's historic district.
If you happen to be in Quito on Good Friday, you'll be lucky enough to witness a huge carnival-like event called Procession of Jesus of Great Power. Around 250 thousand people dress up in colorful costumes, carry palm fronds, and march around the streets of Quito, honoring Jesus. When in the city, be sure to also check out the traditional blessing of the palms by the Plaza de San Francisco. The streets are filled with dances, hymns, and other traditional songs.
Foreign visitors may witness people in purple-robed costumes. Folks, dressed in these outfits, want to represent martyrs and sinners. They are widely known among locals as "cucuruchos"—literally translated as cones (thanks to cone hoods on their heads). They often have chains tied to their feet and no shoes on—other parade participants like to carry heavy crosses on their shoulders.
Saturday of the Glory is the most exciting day of the week. People anticipate the advent of Palm Sunday. The ambiance is soaked with love, music, and dance. Locals cheer and celebrate the coming day. During the entire week, Ecuadorians also cook the traditional Easter dish—Fanesca.
You can find it pretty much anywhere around Ecuador, so make sure you don't miss this unique national soup. Fanesca consists of boiled eggs, bananas, squash, and twelve different grains—each of them representing one of Jesus' disciples. Fanesca is the highlight of Ecuadorian cuisine during Semana Santa.
Find hotels and airbnbs near Semana Santa (Holy Week) & Easter (Map)